You are using an outdated browser. Most of this website should still work, but after upgrading your browser it will look and perform better.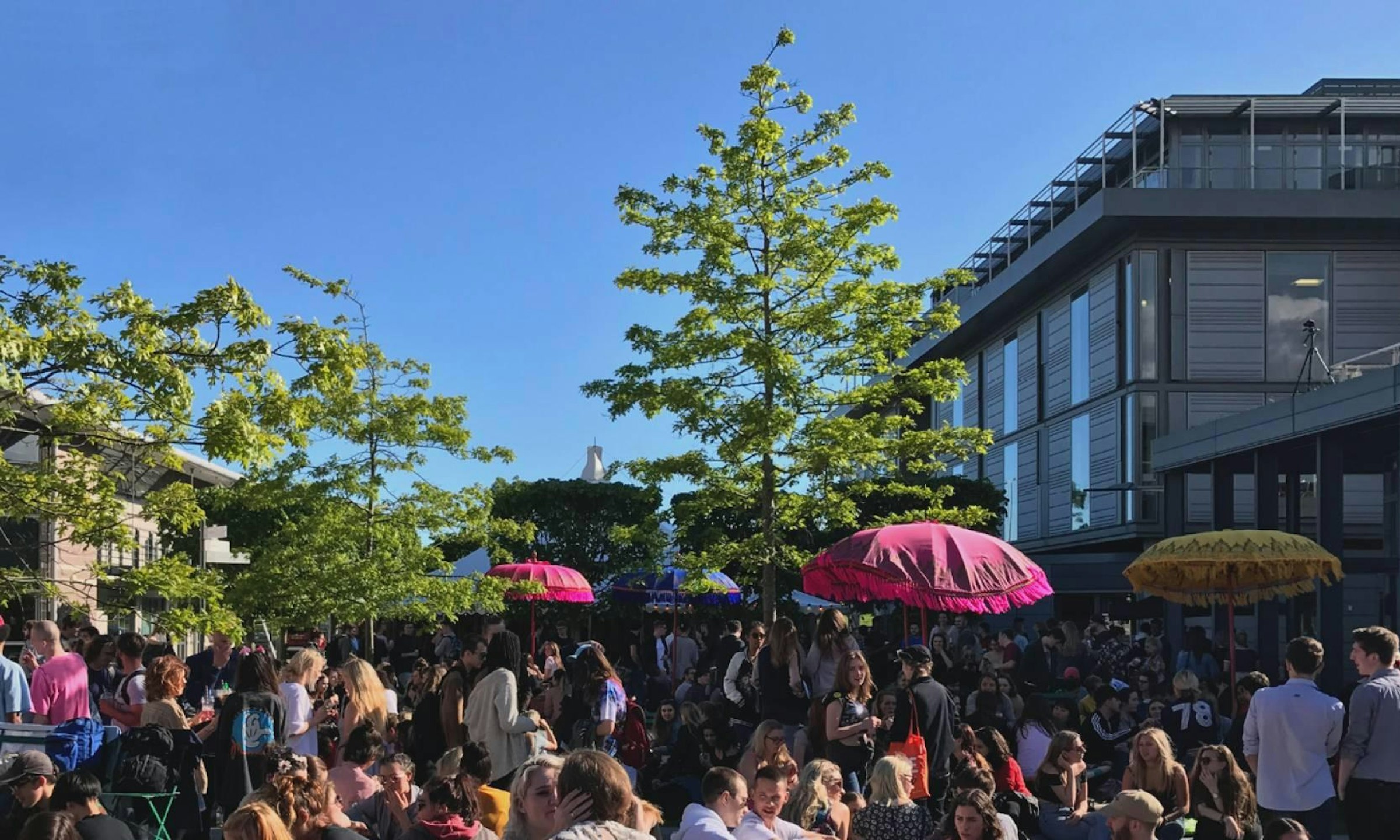 BA (Hons) Events Management
BA (Hons) Events Management
Duration:

3 or 4 years full-time

Placement year:

Optional 1 year

Course code:

WN12 (UCAS)

Institution code:

A66 (UCAS)
Overview
The world of creative events is part of an exciting and fast-growing industry that requires a combination of knowledge, skills and imagination.
Events Management course information
We're looking for people who want to push creative boundaries, challenge perceptions and set the agenda for creative events.
The world of events and festivals is full of well-organised project managers. However, the most successful Event Managers are those that can also design experiences. Focusing on that blend of project management and design skill is what makes studying Events Management at Arts University Bournemouth unique among event management courses. This course will provide you with the skills that you need to become not only the experienced manager that is at the heart of every event but an experience architect, a designer of time.
The ultimate creative process is to conceive and deliver unique experiences that stand out from the crowd and becomes a source of inspiration to others. During your studies you'll work with peers from your course and collaborate across many relevant courses at AUB to design and deliver live events and festivals in each and every year of your course.
The practical nature of the course means that you have opportunities to build a portfolio of work experience that potential employers will find attractive. Alongside your academic studies you'll also be offered further opportunities to add to that portfolio including a formal work placement. It is the stories that you tell about the many projects you worked on and the contacts that you make with our stakeholders and Alumni that will help you to seamlessly transition into the career you want to pursue.
The Alumni from this course are among some of the most successful and creative Event Managers in our industry. When you join us you'll be taking the first step towards joining them. We'll connect you with our network and a range of industry practitioners via guest lectures and site visits to events and festivals. Many students secure employment via the network of contacts that they develop on the course.
Our graduates have gone on to use their design and management skills in festival production, experiential marketing, brand activations, fashion shows, wedding planning, managing world-class museums, and fundraising for leading charities. By developing your practical design, project management and research skills, we'll help you become not only an experienced manager that's at the heart of every event but an experience architect, a designer of time.

| | |
| --- | --- |
| Course duration | 3 or 4 years (full-time) |
| Placement | Option of a 1 year placement |
| UCAS course code | WN12 |
| UCAS institution code | A66 |
Placement year
All undergraduate courses at AUB offer an optional placement year, to be taken between your second and third years of study.
If you're unsure about this optional placement, you don't need to decide now. Once you're here and studying with us, the course team will discuss the placement options with you, so when the time comes, you can make a decision that's right for you.
If you're required to have a Student Visa to study in the UK, it won't be possible to undertake the one-year placement option; there'll be other opportunities for you to engage with industry during your study at AUB.
Level 4 (first year)
Forming small production teams with support from your tutors and the audio-visual technical team you'll learn to design and deliver unique experiences that are safe, well organised and that have an audience. You'll deliver your first live event during the first semester of your first year.
With guest lectures from specialist speakers, you'll be introduced to different sectors of the events industry and the way they operate. We'll also take some time to research and understand the potential impacts of your work on the environment and the communities and stakeholders that engage with your work. Finally, your live event project will be a themed one-day festival that you deliver during the summer term.

Level 5 (second year)
In your second year, you'll progress to more specialist study, building on experience gained in your first year. Your live event project will be an opportunity for you to work with an external client, designing an experience that fulfils their requirements. You'll also develop your research skills by learning how to develop programmes that respond to specific audiences, understand how events and festivals can be vehicles for positive change in society and learn how to pitch for investment for a new creative enterprise.

In the summer term, you'll undertake a six-week work placement which will allow you to put your skills into practice, working in an industry setting.
Level 6 (third year)
In your third year, the focus is on your independent learning, preparing you to transition into the world of work.
You'll work with an organisation in the event industry, researching their business to operate as a consultant and make recommendations for the strategic plan of your host organisation. You'll also research a topic in depth and produce a dissertation that allows you to become an expert in your chosen sector of the event industry.
Finally, you'll design a major event and pitch your idea to your colleagues, stakeholders and alumni. Working as part of a production team with funding from the course, support from your tutors and the audio-visual technical team, the culmination of your studies will be to conceive and deliver a unique experience that stands out from the crowd and becomes a source of inspiration to those that will follow you.

All students are registered for the award of BA (Hons). However, exit awards are available if you leave the course early, having successfully completed one or two levels. If you successfully complete a level of the course, you'll automatically be entitled to progress to the next level.
For the award of a Certificate of Higher Education (CertHE), you must have achieved a minimum of 120 credits at Level 4. This qualification may be awarded if you leave the University following successful completion of the first year of your course.
For the award of a Diploma of Higher Education (DipHE), you must have achieved a minimum of 240 credits of which a minimum of 120 must be at Level 5. This qualification may be awarded if you leave the University following successful completion of the second year of your course.
For the award of a BA (Hons) you must have achieved a minimum of 360 credits of which a minimum of 240 must be at Level 5 or above, of which a minimum of 120 credits must be at Level 6. This qualification will be awarded upon successful completion of your course.
A BA without Honours may be awarded if you've achieved 300 credits, at least 180 of which are at Level 5 or above, and at least 60 of which are at Level 6.
Top 3 University in hospitality, event management and tourism – Guardian University Guide 2024, Hospitality, Event Management and Tourism League Table
Top 5 for graduate employability – Complete University Guide 2024 University League Table
Top 10 in Tourism, Transport, Travel and Heritage Studies – Complete University Guide 2024 University League Table
Best Live Event – Association for Events Management Education Awards (AEME) 2022
Watch our course video
Listen to Course Leader, Kevin Chambers talk about BA (Hons) Events Management.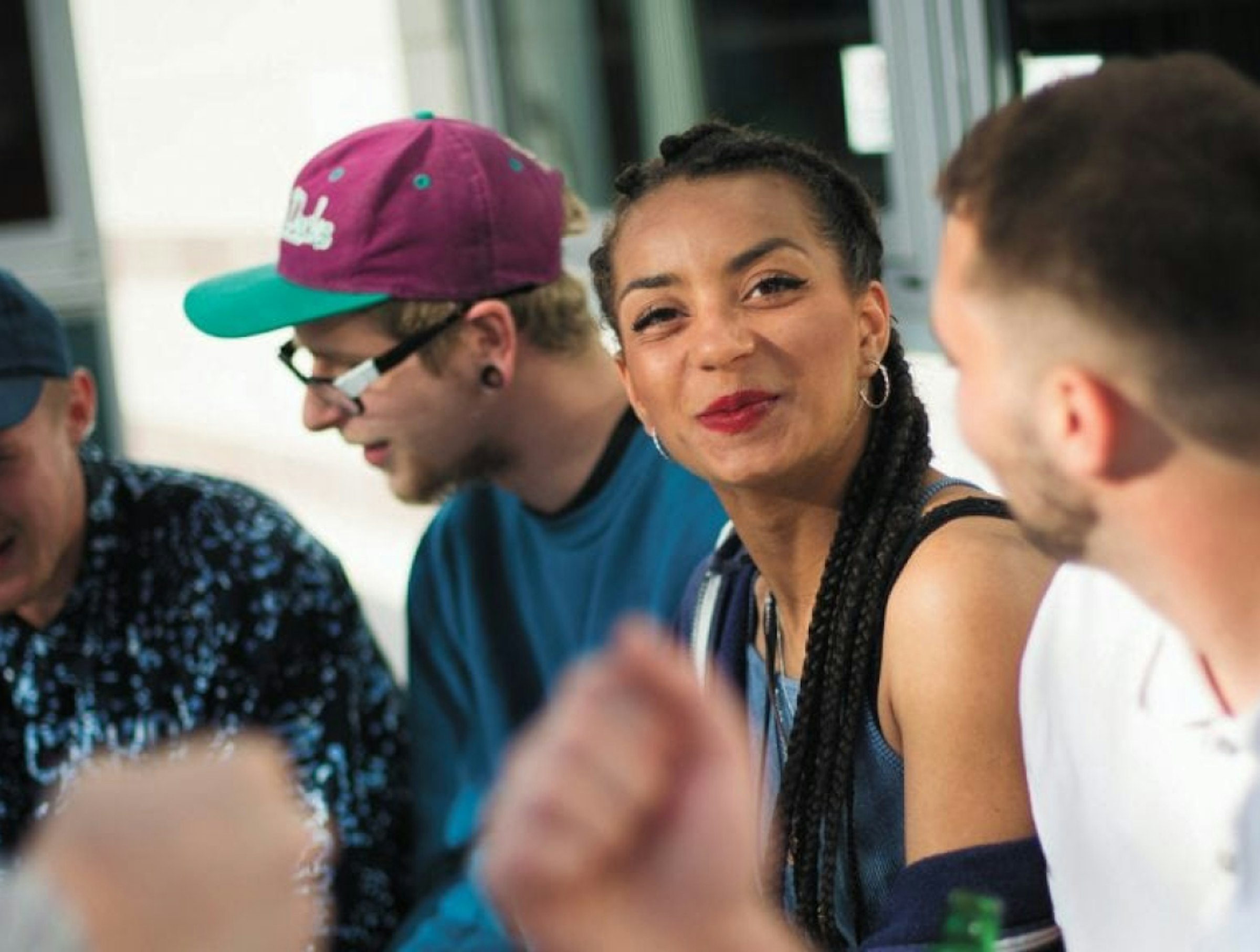 Chat to a student
Our student ambassadors are here to answer any questions you might have on university life, our courses and all things AUB.
Chat on Unibuddy
Our events
Each year you'll have the opportunity to collaborate with creative practitioners and external clients to develop and produce live events. In your third year, you'll work on an ambitious major event, putting all your acquired skills and knowledge to the test.
Take a look at our upcoming and previous events.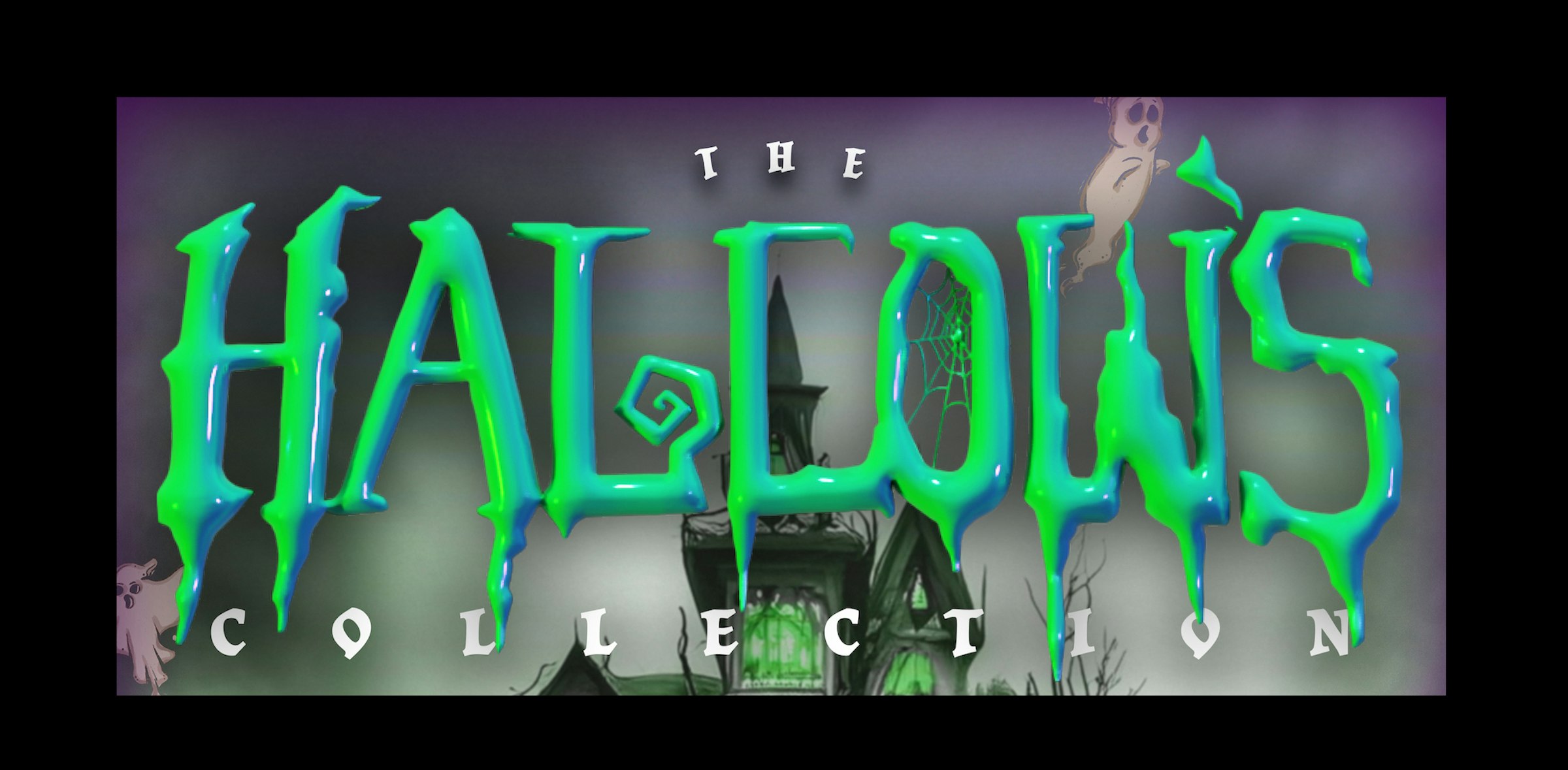 Alice in Spring presents: The Hallows Collection
This free event invites all ages to enjoy creative workshops, captivating storytelling, The Haunted Theatre, free face painting and an...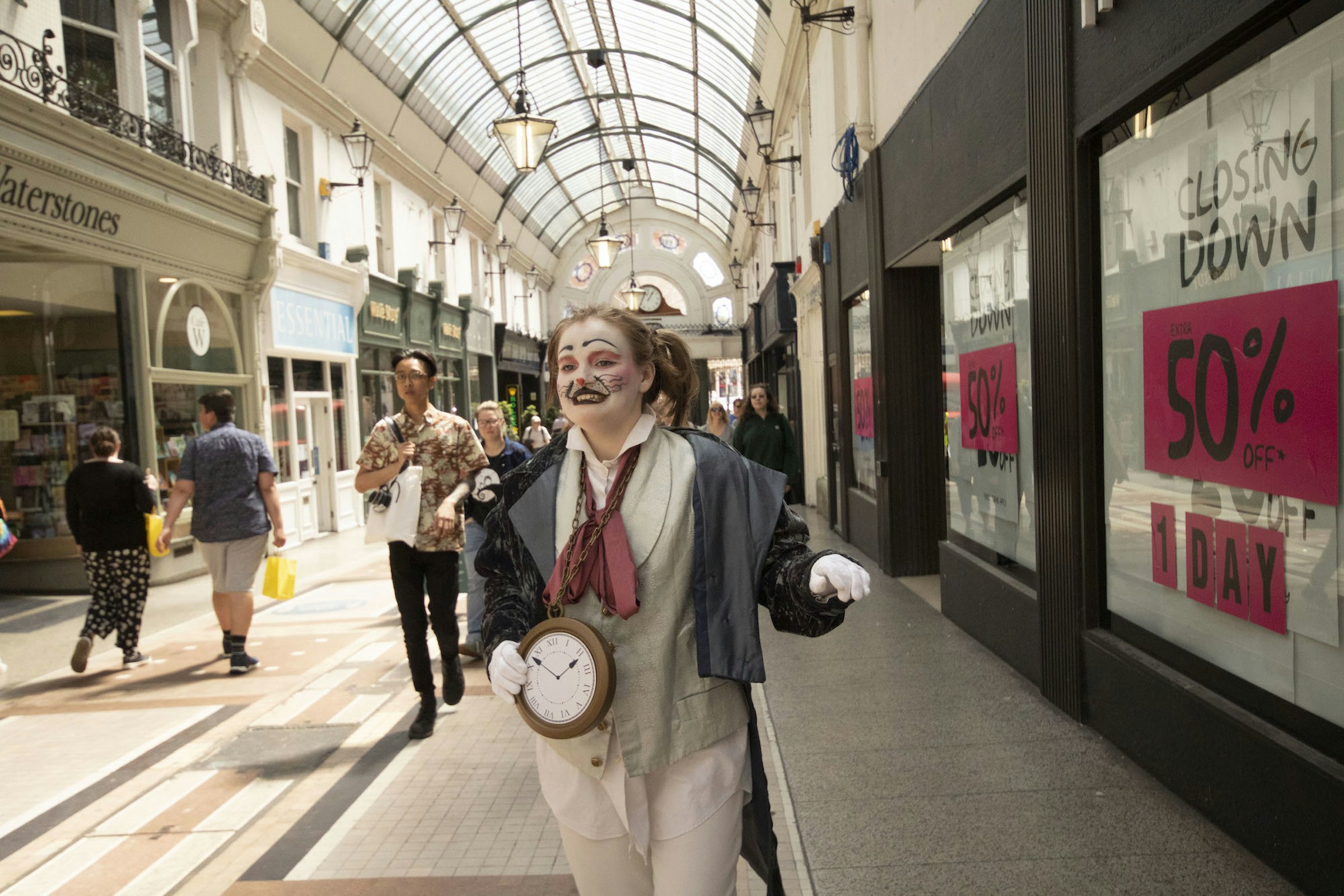 Alice in Spring
Join us on a whimsical journey through the looking glass, as we bring to life the fantastical world of Alice in Wonderland with a new twist.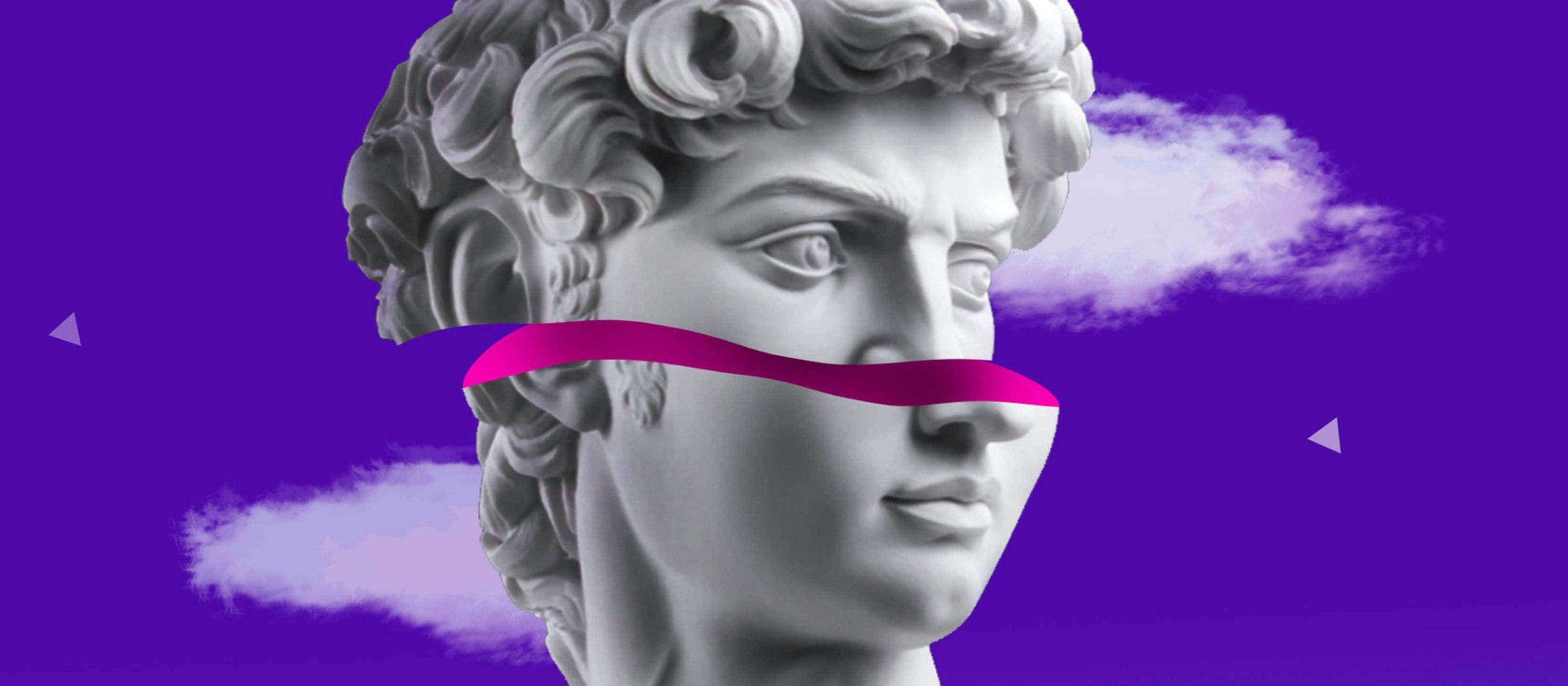 AUB Gala
Dress to impress and join us for a magical night of live entertainment, canapés and drinks. Graduates, here is to you...
Application process
Once you've found the perfect Undergraduate course, you can apply to study via UCAS, including direct entry applications to second and third year.
When applying through UCAS, use the institution code A66 for courses taught at Arts University Bournemouth. For courses based at Bournemouth and Poole College, use code B49. We'll then use your completed UCAS form to make decisions about your application. You can find out more on entry requirements in our apply section.
When you apply to one of our courses, it's important that you help us get a good picture of both you and your work – so you'll need a great personal statement. We want to know more about why you're interested in the course, your key influences, and what you hope to do after your studies.

If you're invited for an interview, many of our courses will ask to see a portfolio of your work so we can get more insight into your ideas and abilities. To help you, we've created guidelines outlining what we expect from your portfolio for each course.
The fee that you pay the Arts University Bournemouth provides the necessary equipment and training for you to complete your course.
You may also choose to buy some items of personal equipment such as a laptop or tablet computer, but this is not required; desktop and laptop computers are available for you to use in common study areas, including a loan system in the Library.
For the majority of our courses, we'll ask you to digitally submit a portfolio as part of the application process.

Portfolios should show examples of your work – both finished and work in progress – that demonstrate your interests and skills. We expect to see around 20 slides/images in your portfolio that shows your identity as an artist
If we ask for a digital portfolio then we'll give you 30 days to submit it. Sometimes we'll need a portfolio submitted quickly if there's a UCAS set deadline approaching, but if you need more time, just let us know and we'll try to help.

We've created specific portfolio guidelines for each of our courses, you can take a look at these below.
If you've applied to study an online postgraduate (MA) degree, please refer to the AUB Online portfolio guidelines.
None of our courses currently require an interview.
The only course requiring an audition is BA (Hons) Acting and if you're invited to one you'll have at least 10 days notice.
Studios and resources
You'll learn in flexible spaces with the very latest in digital technology.
We provide all the resources that you'll find in an events business. You'll be able to work with equipment sourced specifically for your live projects, including lighting, sound, projection, staging and exhibition materials.
Events Management resources
Students will have access to the resources that you'd expect to find in a real events business.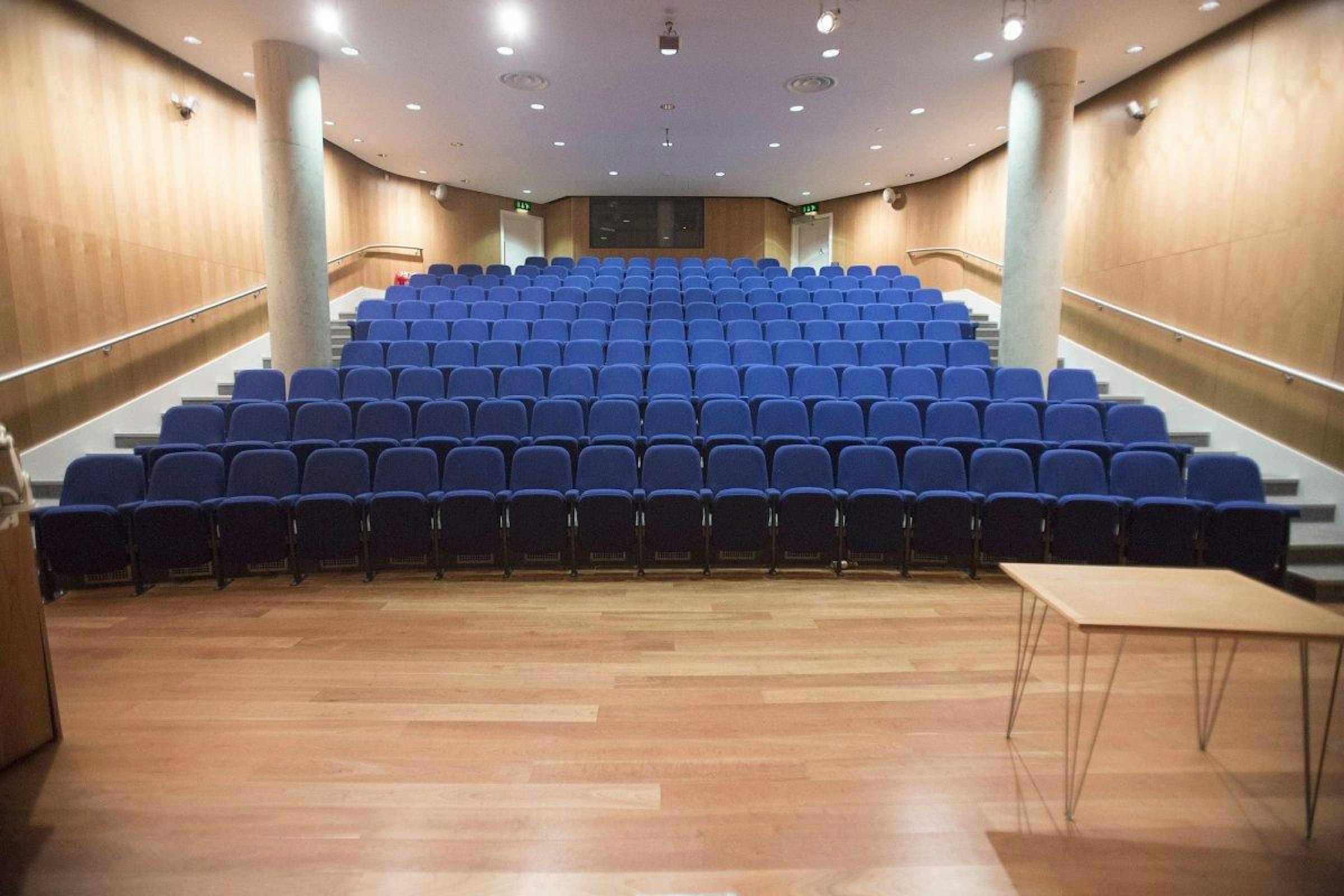 Lecture Theatres and Seminar Rooms
We have a number of lecture theatres and seminar room scattered around campus to assist students with their studies.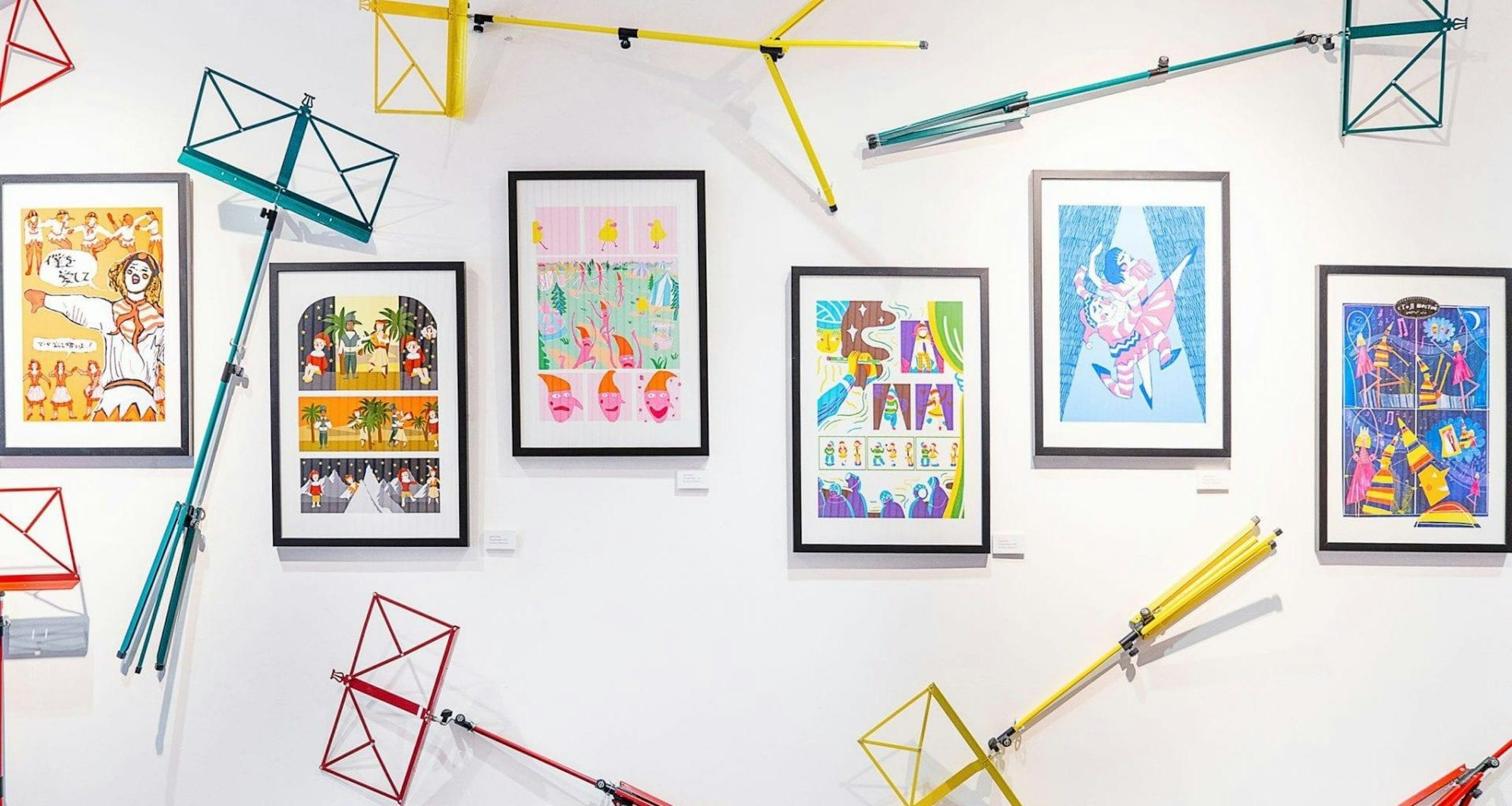 TheGallery
Our in-house gallery, TheGallery, is a major resource for contemporary art and design in the South of England
Teaching, learning and assessment
The course objectives are met by deploying a wide variety of teaching and learning methods including live projects, lectures, seminars, group critiques and tutorials.
Each unit is assessed separately, and the assessment forms part of the unit. Assessment both provides a measure of your achievement, and also gives you regular feedback on how your learning is developing.
In consultation with the Course Leader, staff are responsible for co-ordinating individual units of study, and for selecting appropriate methods of delivery, according to subject matter and student experience. The methods employed introduce you to the disciplines required of a creative practitioner and promote the development of transferable skills.
The study time allocated to each unit in the course incorporates a balance of formal teaching, tutorial support and independent learning. The course is structured progressively to provide increased opportunities for independent learning as you reach the later stages of the course.

Teaching is directed at supporting individual engagement in learning and there will be opportunities for you to work in teams to enable you to learn the value of peer co-operation.
Lectures, seminars and tutorials are by team members, as appropriate, in the creative environment of the Events Management course spaces.
A Learning Compass has been developed from the course aims. The Compass follows four major themes: Create, Collaborate, Produce and Progress
The themes are linked by a series of statements taken from the course aims. It's intended that the compass will allow you to navigate your way through the course and onto your chosen career paths. This will allow you to easily interpret the aims of the course and their relationship to learning.
The progressive promotion of independent learning reflects your anticipated maturity as a student and allows you to direct your learning towards individual goals. The teaching in Level 4 is directed at providing you with the knowledge, concepts and skills to take increasing responsibility for the management of your own learning.
Contact hours include all scheduled teaching sessions, but also supervised time in the workshop or studio. In line with national guidance, we include in our calculation of contact hours all the time which is scheduled in the studio for independent study which is also supported by staff (either academic staff, or technicians).
The information provided below gives the proportion of your study time which constitutes contact hours. Where there are optional routes through the course, we have used the figures for the most popular option.
| Year 1 (% time) | Year 2 (% time) | Year 3 (% time) |
| --- | --- | --- |
| 44 | 45 | 43 |
For every unit of your course, we'll inform you of what you are expected to learn, what you have to submit, how your work will be assessed, and the deadline for presenting your work for assessment. This is made available through Unit Information, which is on your course blog.
You'll receive a final mark for each unit in the form of a percentage, which will be recorded on your formal record of achievement (transcript). Each component of assessment is graded using a notched marking scale, whereby only certain marks are used within each grade. The only marks available within any ten-point band are *2, *5 and *8 (e.g. 62, 65, 68). These marks correspond to a low, mid, and high level of achievement within each grade band.

All learning outcomes must be passed to successfully complete the unit.
On successful completion of your Honours degree course, you'll be awarded a degree classification based on your unit marks. The final classification is determined using all unit marks at Levels 5 and 6 using two different algorithms, which are detailed in the HE Student Regulations. If the two algorithms produce different results, you'll be awarded the higher class of degree.
If you've joined Level 6 through either the Recognition of Prior Learning (RPL) route or having completed a Foundation Degree (FdA), the final classification is determined using only your unit marks at Level 6.
For further information on assessment, progression, awards and classifications, please visit viewpoint.aub.ac.uk.
What our graduates are doing
We'll give you the skills to ensure you thrive in the events industry.
Many of our Graduates have gone to do incredible things, such as running festivals like Wilderness, Secret Garden Party, Bestival, Boomtown and The End Of The Road Festival, working at venues like London's Roundhouse and working for companies like Spotify and ITV.
Our students can be found in all parts of today's creative industries. Here are just a few:
Production Manager at Boomtown Fair and Co-founder of Shangri-la, Glastonbury
Head of Operations at Designwerk
Global People and Development Manager at Moving Brands
Managing Director at Port Eliot Festival
Head of Event Production at Somerset House
Marketing Executive at BH Live
Director at MRC Presents
Head of Visitor Events at Natural History Museum
Marketing Manager at Spotify
Project Manager at ITV Experiences
Production Manager and Music Booker at Secret Garden Party
Operations Manager at Royal Horticultural Society
Programming and Producing Trainee at Sheffield Theatres
Senior Event Manager The Royal Parks
Senior Events Officer, Arts and Events at Bristol City Council
Music Programme Co-ordinator at Boomtown Fair
Owner, Founder, Director, Jimmy's Iced Coffee/Entrepreneur
Events Operations Manager at Tate
Head of Programme at Coventry City of Culture
Events Manager at the Bovington Tank Museum
Production Director for Swans Events
Where are our graduates now?
Trips and visits
As part of your course, you may also get the opportunity to take part in course trips. Previous trips have included:
*These trips are optional and some may incur additional costs
Latest from BA (Hons) Events Management
---