You are using an outdated browser. Most of this website should still work, but after upgrading your browser it will look and perform better.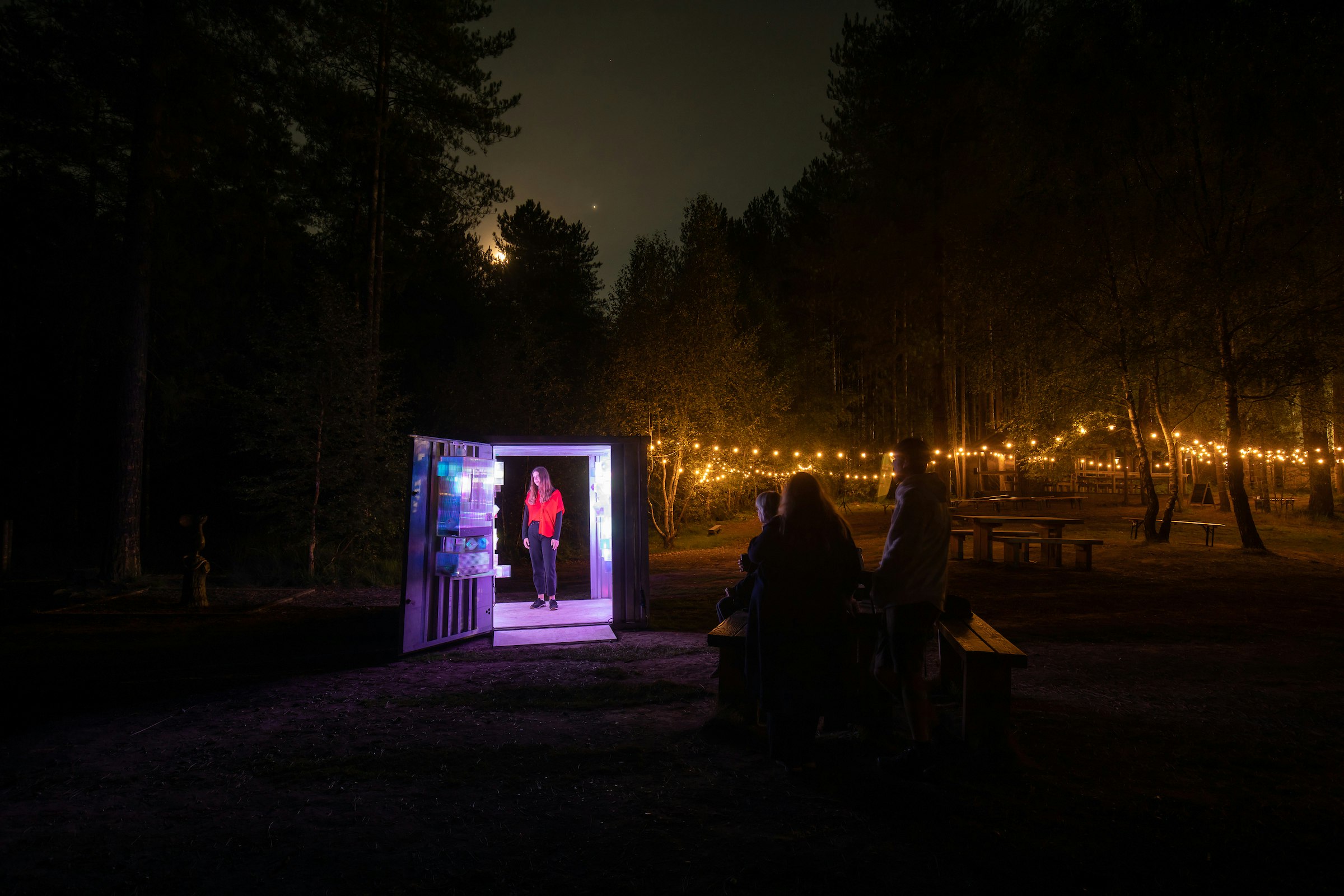 BA (Hons) Creative Technologies
BA (Hons) Creative Technologies
BA (Hons) Creative Technologies provides a unique opportunity to study, learn and work at the interface of technology and the creative industries in an arts university context.

Whether you're a creative thinker and maker who wants to learn about and understand the impact that digital technologies are having, and going to have, on all of us, or you're someone comfortable with tech who wants to explore new directions and innovate new ideas in a uniquely creative environment; either way, we want to work with you.
Creative Technologies course information
Put simply, BA (Hons) Creative Technologies aims to bridge the gap between creativity and technology and will equip students with the skills and knowledge to become proficient in creative problem-solving and innovative designer-making.
Old-fashioned disciplinary silos are breaking down: creatives need technology just as much as technology needs creativity – and this is where you come in.
Grounded in a social, inclusive, and politically aware context, you'll not only access the very latest in digital technologies but also understand the role that these, and future technologies, play in the creative industries, our lives and global society.
Working alongside BA (Hons) Design for Sustainable Futures, as well as other courses in the School of Design and Architecture and drawing on expertise from across the university and the state-of-the-art Innovation Studio, this course will develop your practical knowledge of Creative Technologies ("CreaTech") through emerging technologies. You'll explore CreaTech like AI, projection mapping, digital scanning, VR, AR, responsive animatronics and physical interactive engagement.
Practical knowledge and skills will be applied though a problem-based learning approach to the consideration of real-world issues that invite you to develop technology-based solutions. Adoption of more-than-human design principles grounded in a strong multi-disciplinary, ethical, and socially responsible learning environment will enable you to develop your own understanding of the role of, and relationship between, technology, society, and culture.
Not had much experience of art, design, coding or tech? Our courses are inclusive and accessible to all, and the course team has designed a curriculum that'll support all students on this journey, regardless of educational background.
BA (Hons) Creative Technologies prepares you for a wide range of careers in the digital and creative industries, with a specific focus on sustainability, climate futures, and ethics of technology. Graduates of this course will possess a strong foundation in creative problem-solving, technical expertise in coding and prototyping, and a critical understanding of the societal implications of technology, including its impact on the environment. Whether pursuing career options such as creative technologists, interaction designers, digital artists, or entrepreneurs, graduating from this course will equip you to contribute to sustainable and ethical practices in the digital landscape, making a positive impact on the future of our planet.
| | |
| --- | --- |
| Course duration | 3 years (full-time) |
| Placement year | Option of a 1 year placement |
| UCAS course code | P3P1 |
| UCAS institution code | A66 |
Level 4 (first year)
In the first year, you'll establish a strong foundation in Creative Technology, while exploring its integral relationship with sustainability, climate futures, and ethics; investigating the convergence of creativity, design, and technology, gaining insights into both historical and contemporary perspectives. Through design thinking and creative problem-solving, you'll learn to utilise fundamental coding as a tool to develop interactive systems that materialise data-driven interventions. These interventions will encompass more-than-human interaction and also address environmental impact and ethical considerations, fostering a holistic approach to creative outcomes.

Level 5 (second year)
The second year builds upon the knowledge and skills acquired in the first year, which'll include building on basic coding through the design of interactive systems, approaches to digital fabrication, and the ongoing understanding of the role of technologies in culture and society.
You'll advance their conceptual understanding of Creative Technologies, such as digital storytelling and narrative design, with a specific focus on themes of sustainability and climate change.
The course will encourage you to start exploring evolving technologies, such as augmented reality (AR), virtual reality (VR), and mixed reality (MR) and analyse your potential applications in addressing environmental and social challenges. The ethical understanding of technology-designed experiences will be discussed to ensure responsible and sustainable use.

At the end of second year, there'll be the option of progressing straight into third year, or taking an extended work placement and progressing on your return.
Level 6 (third year)
The third year of the course consists of modules focused on advanced creative coding and programming, with an emphasis on sustainability and ethical practices. You'll explore programming languages and frameworks within the context of their individual career aspirations.
In addition to the practical modules, you'll also undertake a dissertation that encourages research on topics related to their individual areas of interest. You'll be encouraged to explore real-world outcomes that embody sustainable principles and ethical considerations.
This research journey, documented through a logbook and data journal, will delve into the ethical dimensions of technology and its potential impact on society and the environment.
Finally, you'll complete your Final Major Project, providing an opportunity to showcase all the skills and knowledge gained in developing innovative solutions that contribute to sustainability, address climate futures, and adhere to ethical guidelines.

All students are registered for the award of BA (Hons); however, exit awards are available if you leave the course early, having successfully completed one or two levels. If you successfully complete a level of the course, you'll automatically be entitled to progress to the next level.
For the award of a Certificate of Higher Education (CertHE), you must have achieved a minimum of 120 credits at Level 4. This qualification may be awarded if you leave the University following successful completion of the first year of your course.
For the award of a Diploma of Higher Education (DipHE), you must have achieved a minimum of 240 credits of which a minimum of 120 must be at Level 5. This qualification may be awarded if you leave the University following successful completion of the second year of your course.
For the award of a BA (Hons) you must have achieved a minimum of 360 credits of which a minimum of 240 must be at Level 5 or above, of which a minimum of 120 credits must be at Level 6. This qualification will be awarded upon successful completion of your course.
A BA without Honours may be awarded if you've achieved 300 credits, at least 180 of which are at Level 5 or above, and at least 60 of which are at Level 6.
Level 4 (first year)
Introduction to Creative Technologies
Introduction to Coding
Interaction Design
Level 5 (second year)
Advanced Creative Technology Concepts
Physical Digital Interaction
Shape to Fabrication
Level 6 (third year)
Creative Coding and Programming
Dissertation
Final Major Project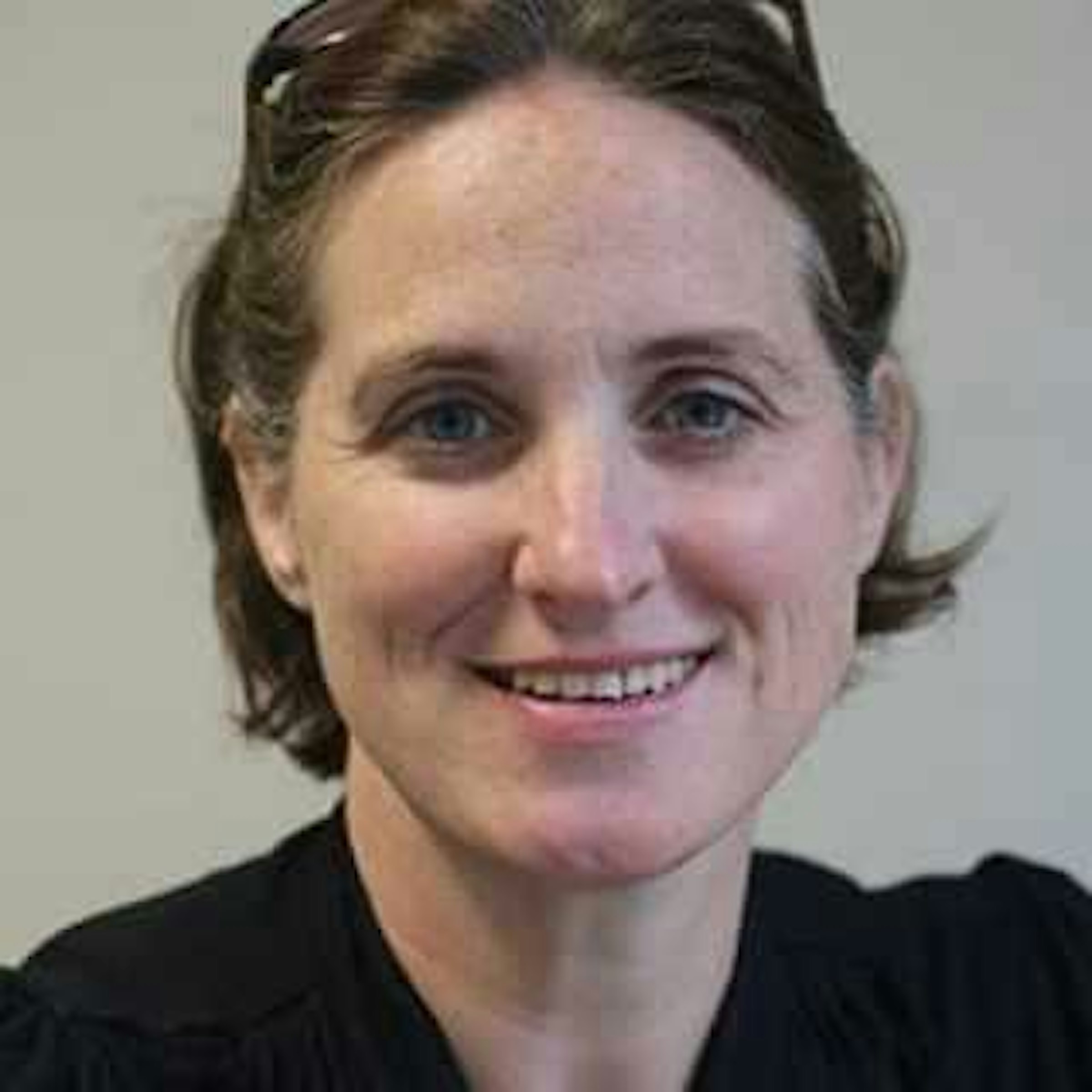 Claire Holman
Senior Lecturer and Digital Engagement Learning Lead (Interim)
MA, Cert Ed, HND, FHEA
Edward Ward
Senior Lecturer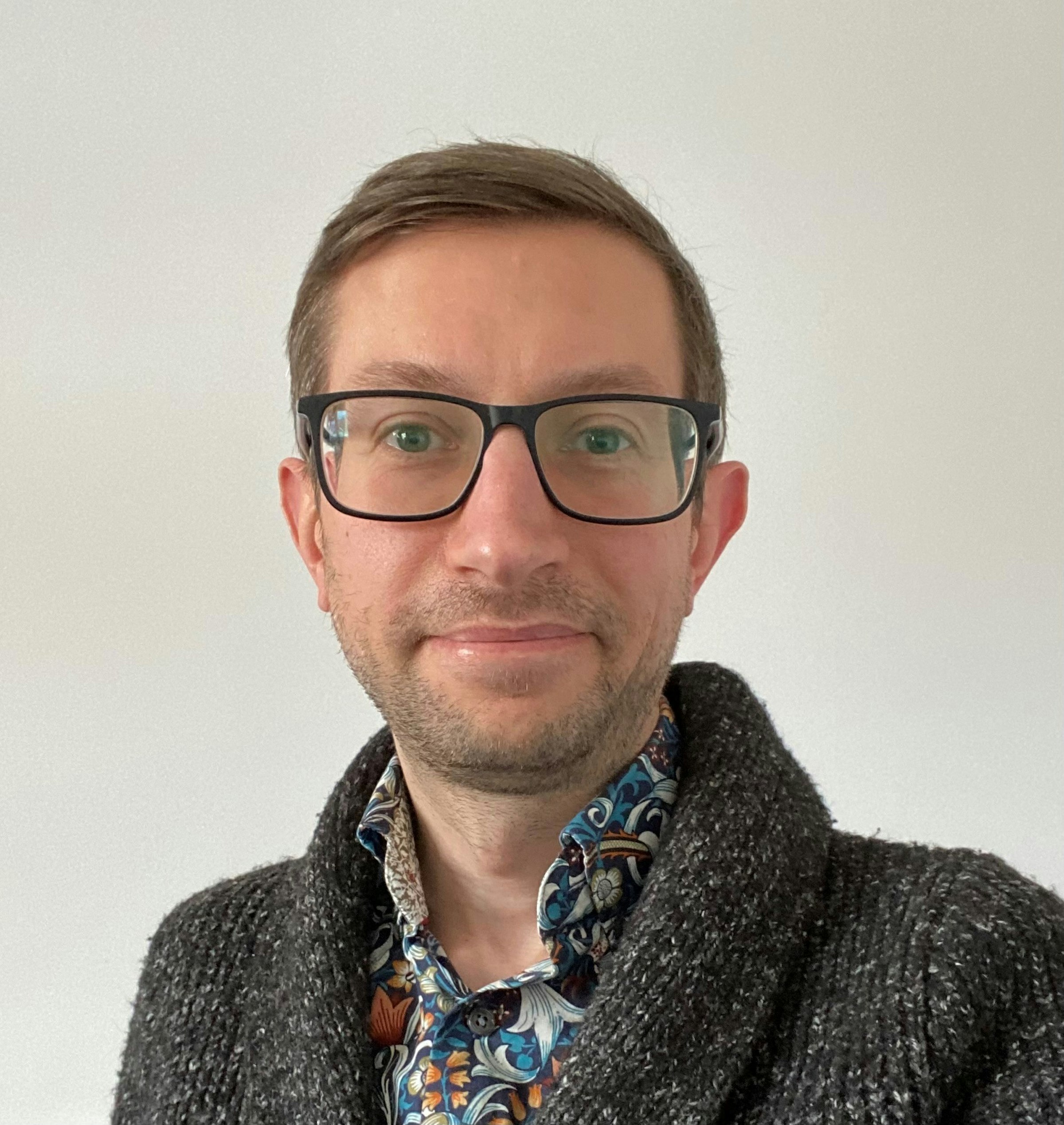 Dr David Lund
Senior Lecturer – BA (Hons) Modelmaking and BA (Hons) Design
PhD, BA (Hons), FHEA, FRHistS
Application process
Once you've found the perfect Undergraduate course, you can apply to study via UCAS, including direct entry applications to second and third year.
When applying through UCAS, use the institution code A66 for courses taught at Arts University Bournemouth . For courses based at Bournemouth and poole College, use code B49. We'll then use your completed UCAS form to make decisions about your application. You can find out more on entry requirements in our apply section.
When you apply to one of our courses, it's important that you help us get a good picture of both you and your work – so you'll need a great personal statement. We want to know more about why you're interested in the course, your key influences, and what you hope to do after your studies.

If you're invited for an interview, many of our courses will ask to see a portfolio of your work so we can get more insight into your ideas and abilities. To help you, we've created guidelines outlining what we expect from your portfolio for each course.
The fee that you pay the Arts University Bournemouth provides the necessary equipment and training for you to complete your course.
You may also choose to buy some items of personal equipment such as a laptop or tablet computer, but this is not required; desktop and laptop computers are available for you to use in common study areas, including a loan system in the Library.
For the majority of our courses, we'll ask you to digitally submit a portfolio as part of the application process.

Portfolios should show examples of your work – both finished and work in progress – that demonstrate your interests and skills. We expect to see around 20 slides/images in your portfolio that shows your identity as an artist
If we ask for a digital portfolio then we'll give you 30 days to submit it. Sometimes we'll need a portfolio submitted quickly if there's a UCAS set deadline approaching, but if you need more time, just let us know and we'll try to help.

We've created specific portfolio guidelines for each of our courses, you can take a look at these below.
If you've applied to study an online postgraduate (MA) degree, please refer to the AUB Online portfolio guidelines.
There are only a few courses where you'll be asked to attend an interview or audition.
The courses currently requiring interviews are BA (Hons) Make-up for Media and Performance and BA (Hons) Textiles. BA (Hons) Acting and BA (Hons) Dance require auditions. If you're invited to one you'll have at least 10 days notice.
"You don't need to take my word for it; as recently as March 2023, the multi-award-winning filmmaker David Puttnam made it clear that creative graduates, across all areas of design and arts, would progress into an "ever-more skilful and technologically challenging future" which would demand an increasingly broad, inter- and cross-disciplinary education to ensure your understanding of the role of creative technologies. Our mission is to get you ready for that future."
Facilities and resources
Working alongside BA (Hons) Design for Sustainable Futures, you'll use purpose-designed studios and computer suites.
The course is supported by extensive technical and digital workshops and the Innovation Studio which includes the latest VR, AR and fabrication technologies and staff expertise.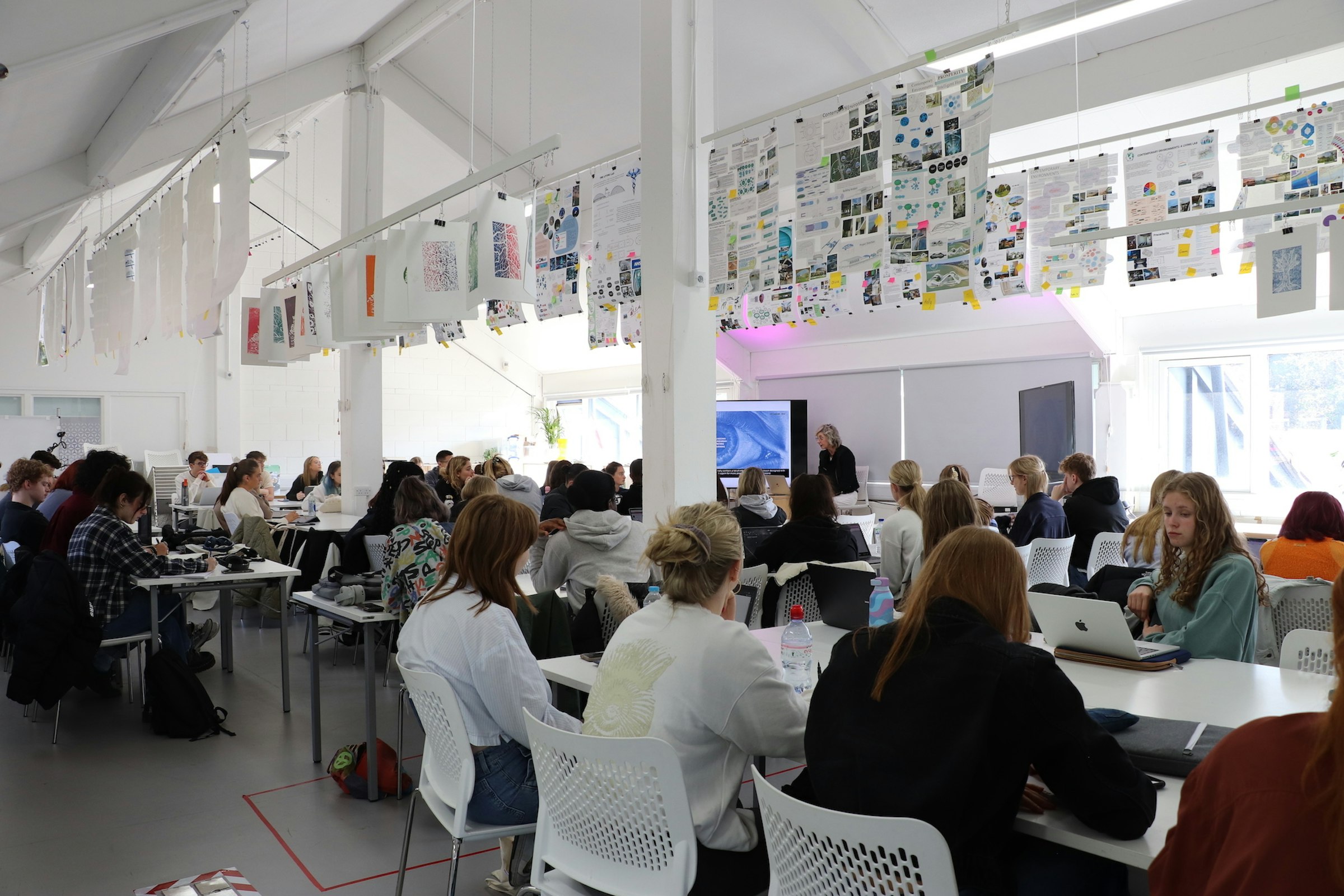 Design Studio
You'll be working in a dedicated design studio, complete with computer suite and team workspace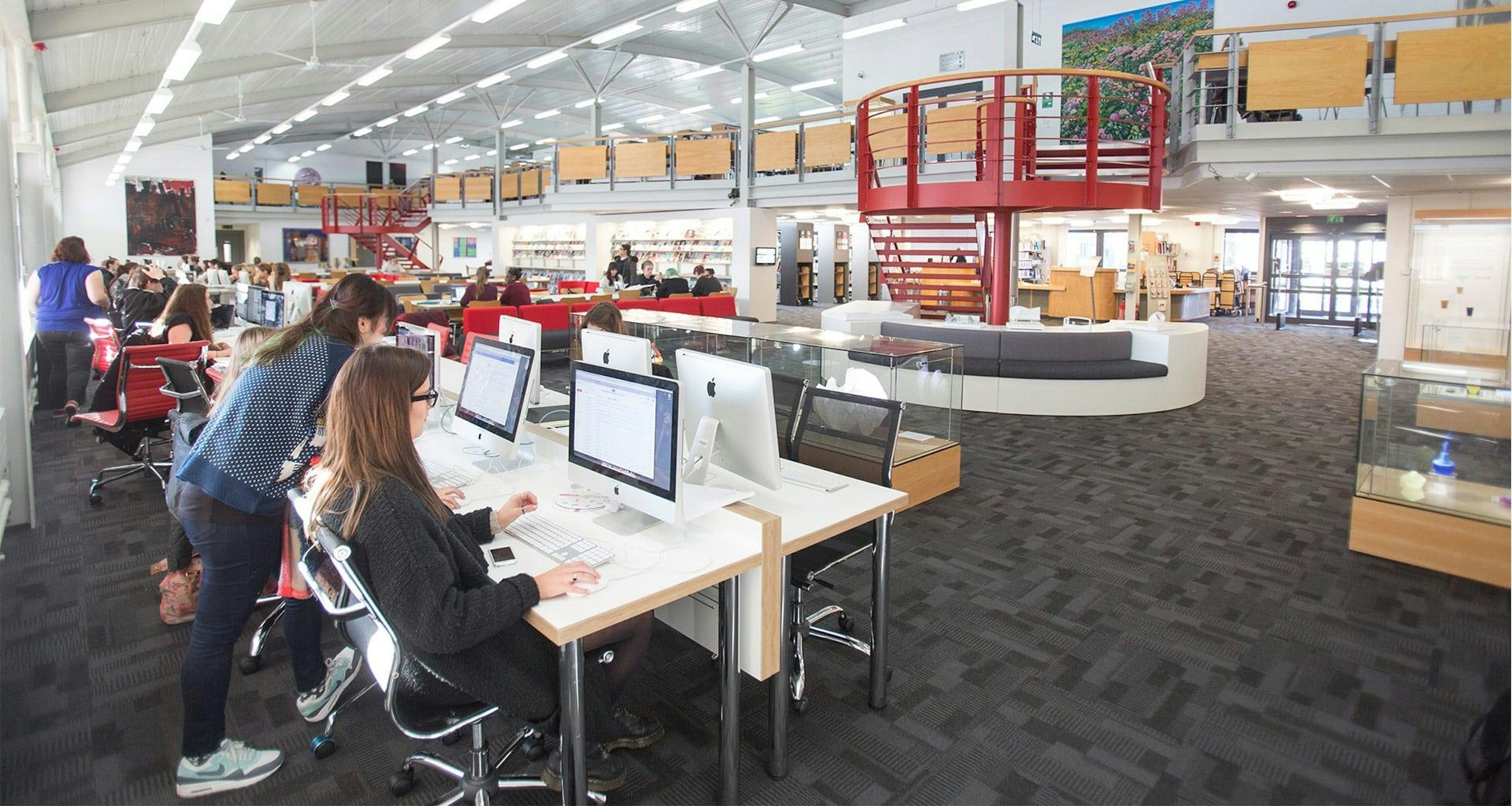 The Library
The Library at AUB holds an excellent range of print and online collections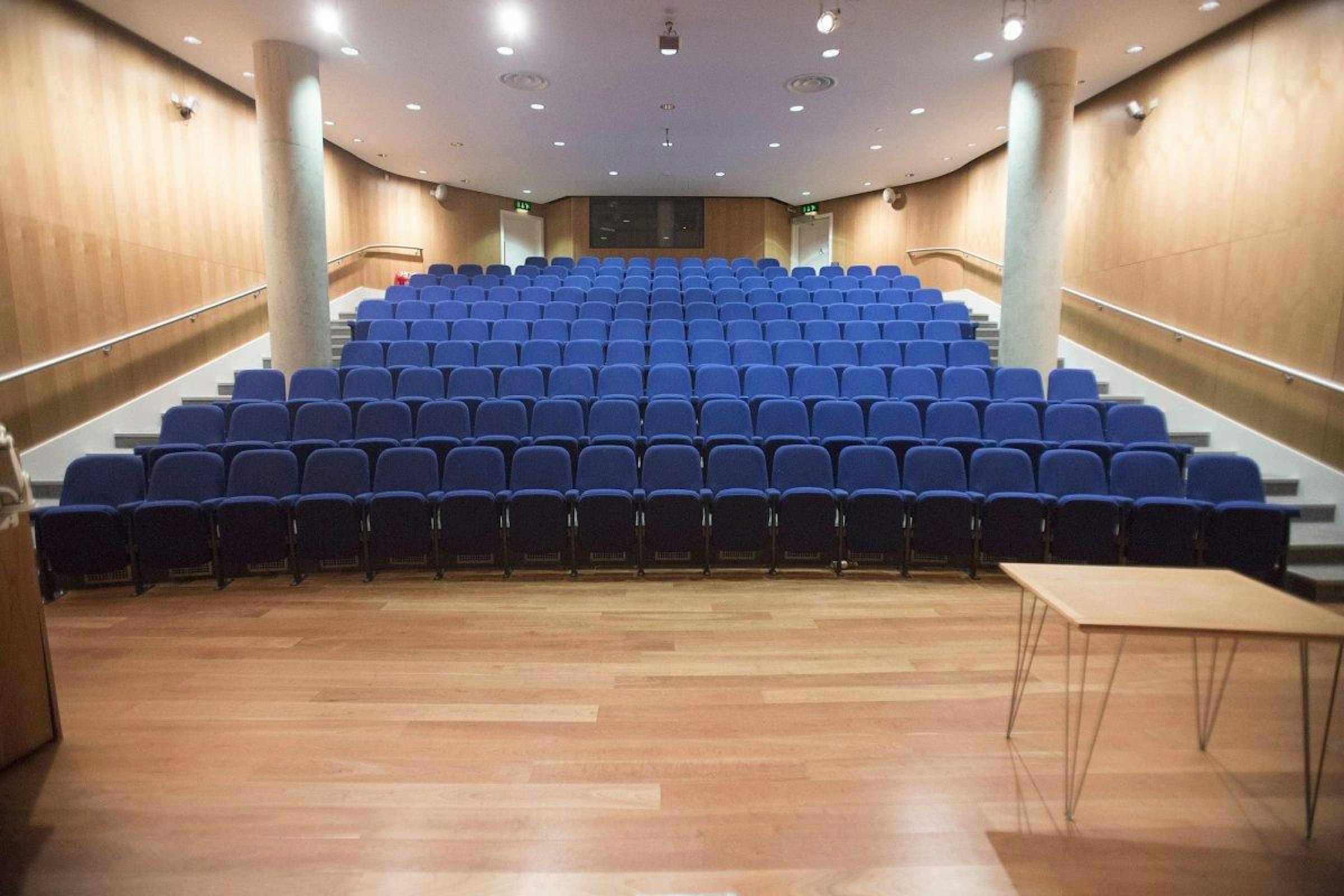 Lecture Theatres and Seminar Rooms
We have a number of lecture theatres and seminar room scattered around campus to assist students with their studies.
Teaching and learning
The studio, and a studio culture, is central to the ethos of the course. The diversity of the student group brings benefits of cross-disciplinary and cross-cultural experience; you can learn so much from making use of your space.
The course objectives are met by deploying a wide variety of teaching and learning methods including projects, lectures, seminars, group critiques and tutorials. In consultation with the Course Developer, staff are responsible for co-ordinating individual units of study, and for selecting appropriate methods of delivery according to subject matter and student experience.
The methods employed induct you to the disciplines required of a creative practitioner and promote the development of transferable skills.
The study time allocated to each unit in the course incorporates a balance of formal teaching, tutorial support and independent learning. The course is structured progressively to provide increased opportunities for independent learning as you reach the later stages of the course.
The tutor leading the unit will employ a variety of methods of delivery in order to encourage your participation in the learning process. These will be dependent on the nature of the unit and the progress of the unit. Throughout the units within a year (and year on year), students are encouraged to gradually become more autonomous, progressively being asked to consider themselves as young emerging professional designers.
Contact hours include all scheduled teaching sessions, but also supervised time in the workshop or studio. In line with national guidance, we include in our calculation of contact hours all the time that's scheduled in the studio for independent study, which is also supported by staff (either academic staff, or technicians).
Visiting tutors play a key role in the course, as they bring diverse perspectives and unique skill sets, enriching the learning experience and fostering a deeper understanding of the standards and expectations of the creative industries. Industry professionals provide invaluable insights into the creative industry, sharing their expertise and experiences. They conduct workshops, lectures, and participate in critiquing your work, offering constructive feedback from both an education and industry perspective. Their presence can also offer you the opportunity to network and learn about potential career paths, industry trends, and professional practices.
Assessment and feedback
Each unit is assessed separately, and the assessment forms part of the unit. Assessment both provides a measure of your achievement, and also gives you regular feedback on how your learning is developing.
For every unit of your course, we'll inform you of what you're expected to learn; what you have to submit; how your work will be assessed; and the deadline for presenting your work for assessment. This is made available through Unit Information, which is on your course blog.
All learning outcomes must be passed to successfully complete the unit.
You'll receive a final mark for each unit in the form of a percentage, which'll be recorded on your formal record of achievement (transcript). Each component of assessment is graded using a notched marking scale, whereby only certain marks are used within each grade. The only marks available within any 10-point band are *2, *5 and *8 (e.g. 62, 65, 68). These marks correspond to a low, mid, and high level of achievement within each grade band.
All learning outcomes must be passed to successfully complete the unit.
On successful completion of your Honours degree course, you'll be awarded a degree classification based on your unit marks. The final classification is determined using all unit marks at Levels 5 and 6 using two different algorithms, which are detailed in the HE Student Regulations. If the two algorithms produce different results, you'll be awarded the higher class of degree.
If you've joined Level 6 through either the Recognition of Prior Learning (RPL) route or having completed a Foundation Degree (FdA), the final classification is determined using only your unit marks at Level 6.
For further information on assessment, progression, awards and classifications, please visit viewpoint.aub.ac.uk.
Firstly, through regular review of coursework, you receive feedback on how your learning is developing towards the achievement of the learning outcomes – Formative assessment. This process is delivered through the tutorial and critique experience and, by engaging with this process, you'll develop their knowledge and skills.
You can experience the assessment process from an increased personal perspective and make serious critical decisions in conjunction with the teaching staff with regard to your peers' work.
Formative assessment is provided during tutorials where an action plan is formulated to develop your work. Viewings and critiques offer indications of the quality of work and how it relates to the assessment criteria. Formative assessment points will be outlined in the online unit information and within the scheme of work.
The second purpose is to provide a measure of your achievement, in the form of a mark or classification, at the end of a defined period of study, i.e. unit, level, or final award – Summative assessment.
What our students do
This course is new and unique in an arts university setting, and rewarding, technology-based creative careers are the focus of economic development.
Advertised vacancies for UK Creative Technologies roles grew almost five times faster than the UK economy average between 2017 and 2019 and this exponential growth continues with graduates transforming the creative industries by technology, and taking a lead role in the co-creation of tech products and services.
Creative Technologies graduates are well-positioned to take their expertise into sectors such as design, crafts, music, museums, fashion, film, TV and radio, music and entertainment, e-sports, marketing tech, architecture, AR and VR, adtech, gaming and media.
These are in addition to the shift in film and TV production, which is looking for a 'live' approach to visual and practical effects with a greater need for responsive interactives within props, puppets, characters, etc. Similarly, museum, heritage, and exhibition exhibits are incorporating technology as a default for both communication and accessibility.
At the end of second year, there'll be the option of progressing straight into third year, or taking an extended work placement and progressing on your return.
Your course tutors will support you in preparation for placement, such as website and portfolio development, letters of application and CVs, etc. However, it's important to note that the course can't guarantee to find you a placement specific to your needs. This'll be your responsibility.
Further information on placements and where our current students have worked in the past can be found on the course pages of the AUB website.
Trips and visits
The academic year is planned to include educational visits. During the year, at least one excursion to London or another UK cultural hub is available.
Due to Bournemouth's proximity to London, excursions can easily be planned to London's art galleries and museums to supplement academic work. Professional progress as practitioners depends on primary research; trips give you confidence, promote independence, and present opportunities for your future professional and personal development.
Any additional trip fees are disclosed before the visit.