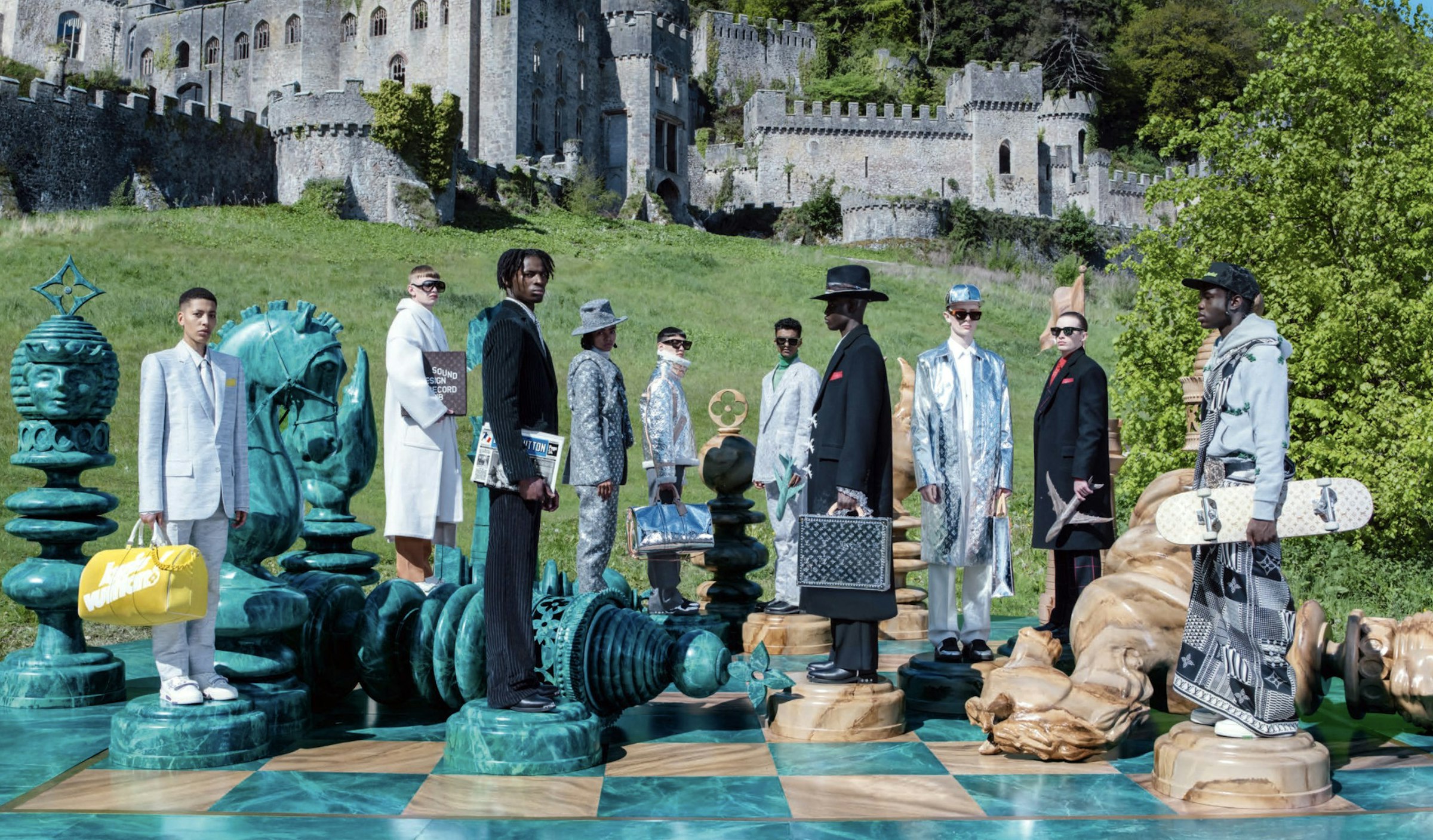 British Set Designer and AUB alumnus Gary Card has been speaking to Arts University Bournemouth students about the importance of collaboration at a Creative Match Night.
The AUB Creative Match Night is an annual event that sees courses across disciplines including Fashion, Photography, Make-up and Textiles come together to found exciting new intra-course partnerships during student studies and extra-curricular work.
Collaborations are an integral part of artistic practice at the university, where courses are actively encouraged to take part in shared projects like film and photography shoots, as well as live performances and exhibitions.
Gary's varied and numerous projects over the past 15 years have seen him work with Kenzo, Stella McCartney, Gucci, Balenciaga, and fellow AUB alumni Photographer Nick Knight. Gary has designed a number of sets and performance props for singer-songwriter and actress Lady Gaga, including Gaga's iconic Crystals-shaped keytar and Ecto-Skeleton head and arm pieces, and has worked as a Creative Director on Sir Paul McCartney's 2018 release Egypt Station.

The Designer tuned in live to speak to AUB students from Los Angeles, where he is currently working on an upcoming shoot with Fashion Photographer Tim Walker. He said: "It's all about balancing the wants and needs of all disciplines – it's a lesson in compromise, collaboration is going beyond our own skill sets.
"I often look back on my sketchbooks made while studying Foundation, being re-inspired by some of the work I made while at AUB. My tip is that you make sure that personal identity doesn't alienate people by being too headstrong. I realise now that flexibility and collaboration is just so important."
Gary was joined at the event by fellow speaker Alex Mullins, a Fashion and Menswear Designer who has worked for Alexander McQueen, Kanye West, Ellesse, and Jeremy Scott. Alex has designed costumes for Sky's TV adaptation of the dystopian sci-fi classic Brave New World, and described at the event how students should carefully consider the complex systems and networks that bring about successful creative projects.
Alex said: "I wanted to talk to you today about networking, but also about logistics. I love knowing how things work, and the roles that different people play in each aspect of what we do; looking at how complex the fashion brand or system can be.
"When I started, I never quite knew what a Stylist was, or what their role meant – I didn't realise quite how influential they could be in helping me to create what I would consider one of my favourite seasons that I've ever done and still since, many years later.
"Stylists helped me find photographers and models, assisting with shooting in my living room as I couldn't afford a place to shoot and helping to make shoots look expensive, even though they weren't."
Fellow speakers at the event included BA (Hons) Make-up for Media and Performance alumni Miriana Savino, an Italian Make-up Artist currently working for Yves Saint Laurent, and Photographer Alexandra Von Fuerst, whose work has recently been published by The New York Times, Vogue Italia and Harper's Bazaar.
Mariana asked students to think about the true meaning of the phrase 'artist', delving deeper into what expression meant to the individual and to a collaborative project. She said: "Make-up artists can actually help a photographer's process, we are not just working on the face of a subject, but we are assisting in capturing an overall look.
She added: "We really need to understand colour and tonality, including through photographic film stocks, looking at muted colours, and using make-up to add dimension, to catch and reflect light where it's needed."
Meanwhile, Photographer Alexandra addressed the clarity that comes with understanding alternative views. She said: "My biggest achievement is meeting someone with a different point of view. Sometimes, we are dealing with difficult or intimate subjects, and creating an atmosphere and environment between collaborators is so important. Know how to build your community and create shared visions with others who bring your ideas to life."
Co-host of the evening, BA (Hons) Commercial Photography Course Leader Conrad Tracy said: "As a university, we have a long-established record for nurturing some of the brightest and most inventive practitioners within the creative industries, be they Textiles Designers, Make-up Artists, Fashion Designers or Photographers.
"What's not always apparent is the fact that there's a team of creatives that have helped the individual to achieve such recognition. This evening is about celebrating collaboration and bringing together those that work within the creative process within their working live and to share their experiences."
After breaking out into working groups, the students then identified possible 'creative matches', who they will be able to meet at an in-person follow-up session in early December.