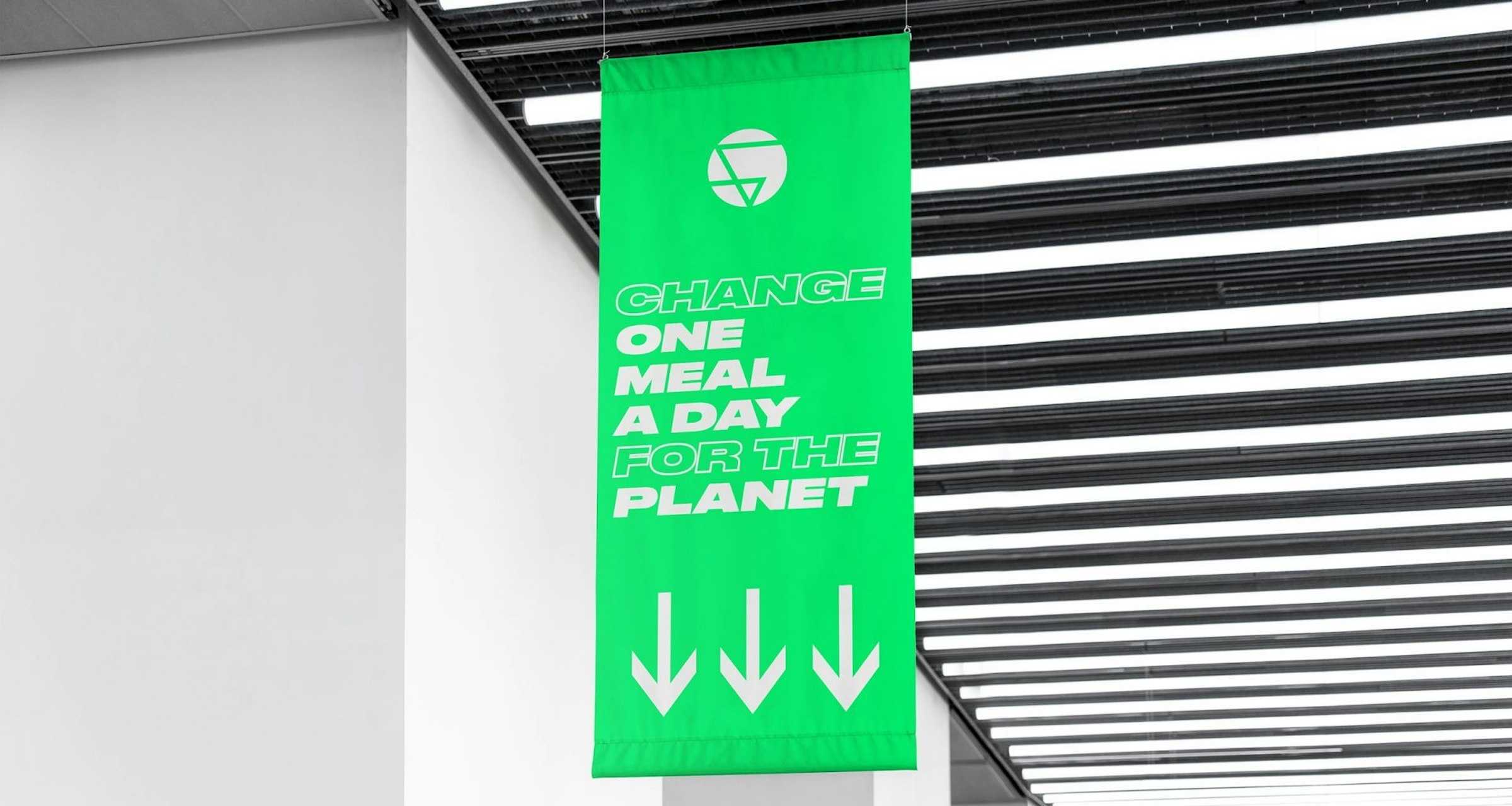 The awards recognise final-year student work that takes a particularly interesting or innovative approach to sustainability and the circular economy.
Read the inspiring and innovative stories that explore some of the issues and approaches our students are taking, from sustainable events to vegetable dying processes and enabling personal control of ones' own carbon emissions.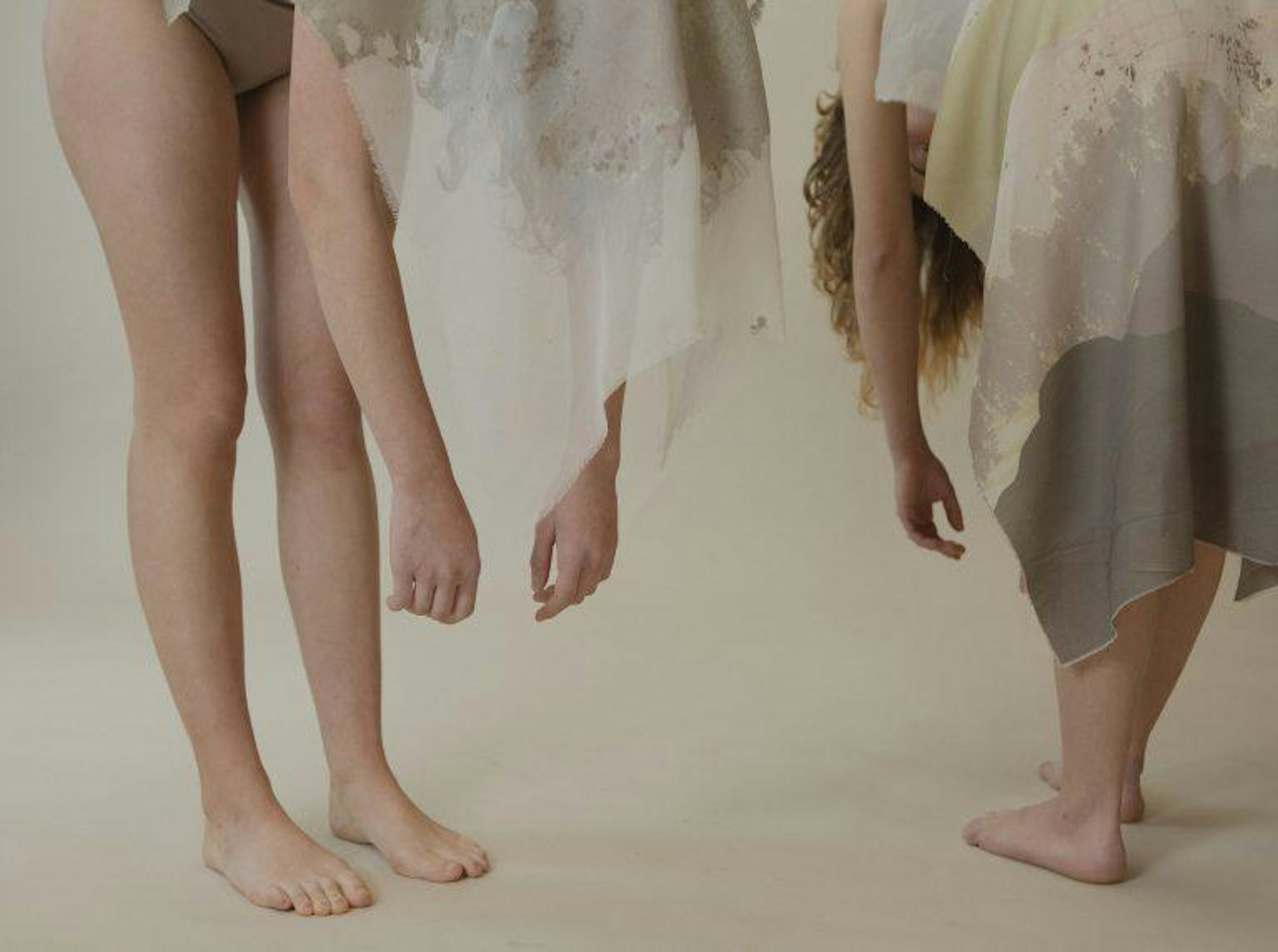 In Ana's project, A Letter from the Desert, she worked with natural fibres, organic processes and reusing second-hand clothing to create a collection that encompasses her story through sustainable processes.
BA (Hons) Textiles Course Leader Anne Marie Howatt, said: "We are delighted that Ana's work has been recognised for the award as she has been committed to investigating sustainability within textile practice during her third year. Ana has utilised upcycled fabrics, developed vegetable dying processes and has an awareness of water waste and usage."
She added: "This project aims to illustrate how my mum and I grew closer in our time in the desert. Through isolation, we found space to talk and let each other in by facing issues and accepting one another. The desert provided us with the environment to explore and further our relationship, whilst exposing ourselves to the need of adaptation.
Through stitch techniques such as Sashiko mending and piecing, Ana brings together textiles to embrace her story. The project concludes on personal letters to her and her mother, entitled 'Dear Me' and 'Dear Mum', which aims to accept pain and disappointment and works as a reminder to move on, feeling freer and settled.
Ana said: "Through drawing, collages and stitch, I aim to capture the raw and natural beauty of the world around us. Growing up in Brazil, I had the luxury of being surrounded by nature and therefore, I have constantly found myself returning to such natural environments and being inspired. My work ends up being a cathartic exercise to capture a time, place and relationship to the natural world surrounding me.
"I am incredibly proud to be representing everything this stands for. As a mindful textile designer and crafts person, I aim to encourage intimacy and comfort within all my work. My goal is to create textiles that reflect my personal experience in natural environments."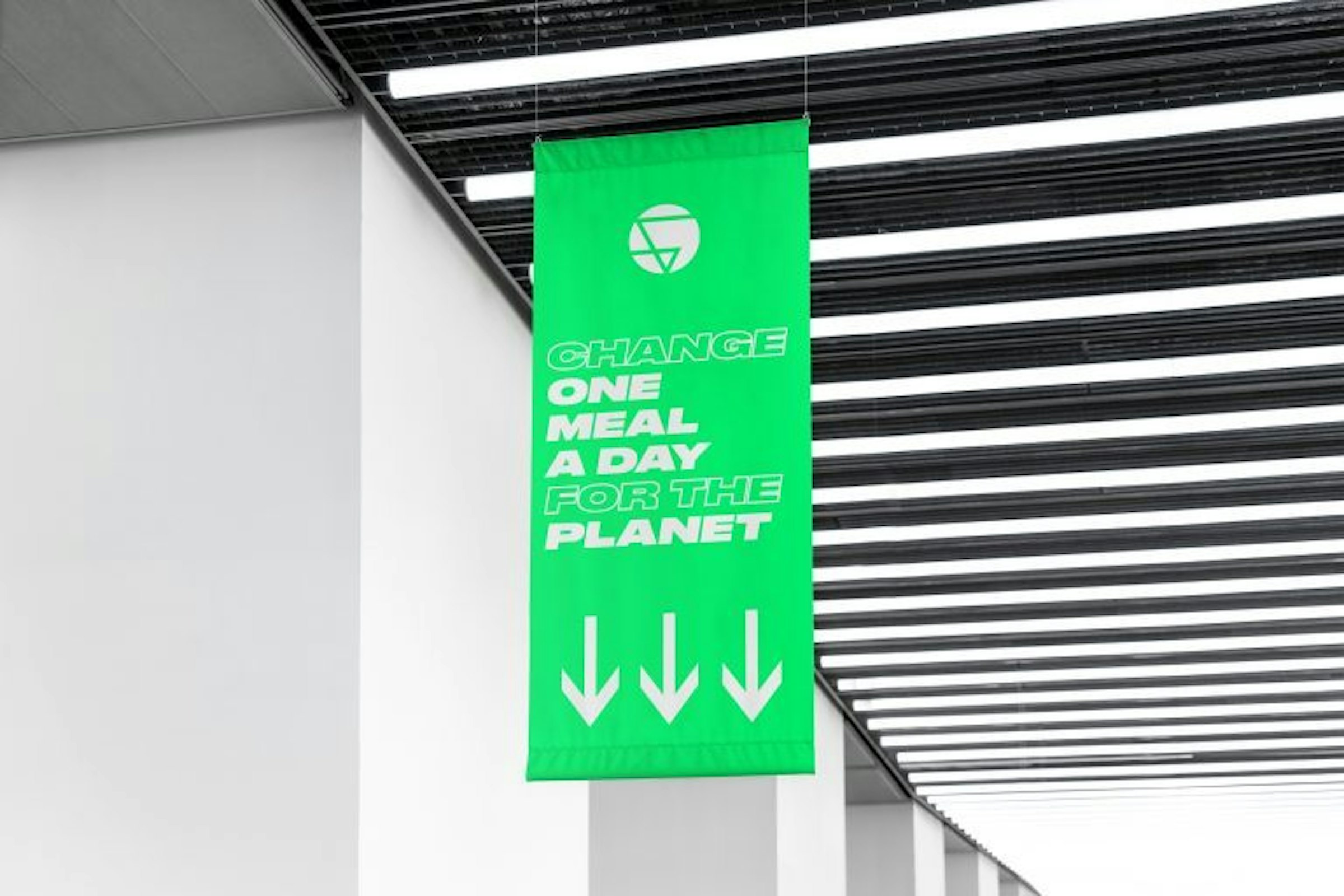 Rania's project, GAIA: Track Your Emissions, explores whether as a society we can change our eating behaviours to reduce our impact on climate change.
Through heightened interest in Veganism and Vegetarianism, Rania explored the impact society has on the environment and how as individuals we can make lifestyle changes to reduce our impact on climate change.
With animal agriculture being one of the leading causes of greenhouse gas emissions, she developed a supermarket intervention that would encourage a reduction in meat and dairy consumption, by informing society of the major impact producing meat has on the environment.
GAIA is a climate footprint tracker that consumers would use to monitor their carbon emissions, but also acts as an educational and functional tool. Within the app you are not only able to scan your purchases to obtain a digital log, but you are also provided with plant-based recipes to aid your transition to eating less meat.
Rania said: "I decided to take on this project because I am realising that there is more we all need to do in acknowledging the problem of climate change. I believe there is a disengagement within society between the reality and our actions to help reduce our impact on climate change.
She added: "I myself started to make a conscious effort to eat less meat but sustainable and ethical design has always interested me and the possibility that my work might be able to make a difference in this world is something that drives my all projects and hopefully my future career."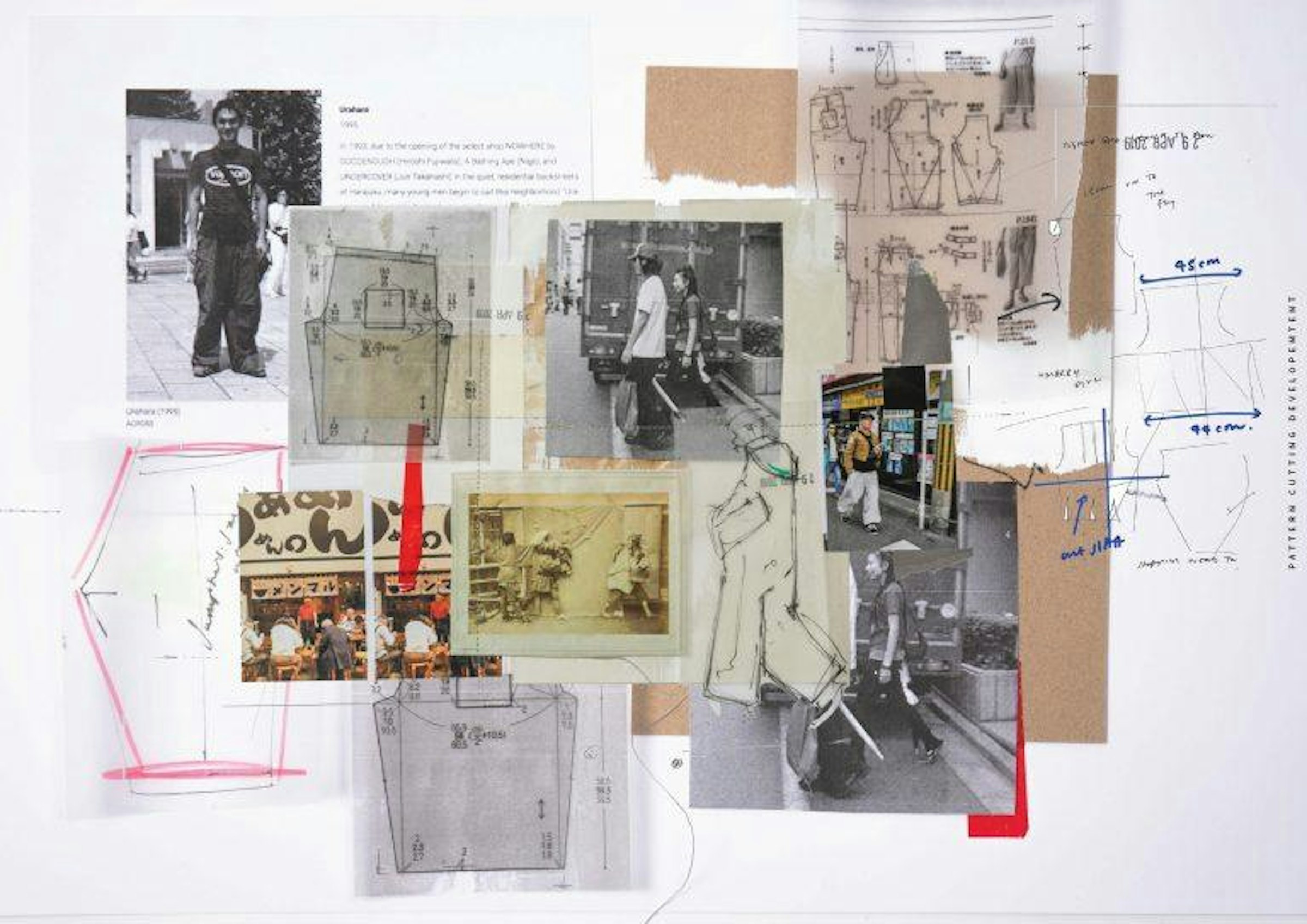 In Molly's project, La, reprise, she sees the beauty in the discarded; the resource in what others regard as 'waste'. She has worked with the local community as the collection uses waste materials and second-hand clothes from local charity shops, in the creation of new garments.
La, reprise is a sustainable collection for men who have an ethical awareness of the modern world – men who care. The shapes and silhouettes in the collection have been inspired by Japanese culture, using seamless pattern cutting and combining elements of urban style with high-end sophistication.
Molly said: "Sustainability and ethical fashion is a lifestyle choice that I have undertaken every day. Thus when beginning this project, it was natural for me to incorporate my passion for sustainability into it. I took a vow to only shop from charity shops and second-hand fashion for the last six years I have been 100 per cent committed to this. I made sure to keep to these ethics throughout my projects as well, sourcing fabrics only from charity shops, end of roll, using textile calico and places such as the scrap store in Bournemouth to collect my lining."
Speaking about the rise of a more ethical style of fashion, Molly said: "Well, it should be 'the norm' in fashion. It should be as accessible as high street clothing, and being educated and fully acknowledged is a necessity when buying clothes. It covers the environmental, geographical and economic impact on people and the planet.
"Every part of the manufacturing and production line within fashion causes damage, water use, waste, exploitation and toxic pesticides. Sustainable and ethical fashion should take back control to produce a huge amount less. Slow production down, which will then slow consumption down and slow down the 'throwaway society'. This should be producing less waste and putting less pressure on those who are making our clothes."
Speaking about her awarding, Molly said: "I felt as if I didn't have a voice and that I was fighting this 'mission impossible' battle on my own; especially at the beginning of my studies and at the end. It is beyond rewarding to be recognised for my efforts and for sustainability to be highlighted as a key part of design. I believe it should become the central part of creatives design, especially in fashion and textiles."
"It has always been my goal to have a sustainable career in fashion. I have built up connections such as Fashion Revolution and in my gap year, I spent some time in India working for an ethical manufacturer called Jacob's Well Bangalore, which specialises in helping women and the local community by building up skills and employment. I'll be moving to India at the end of September to work with this organisation and I cannot wait to finally feel part of the change!"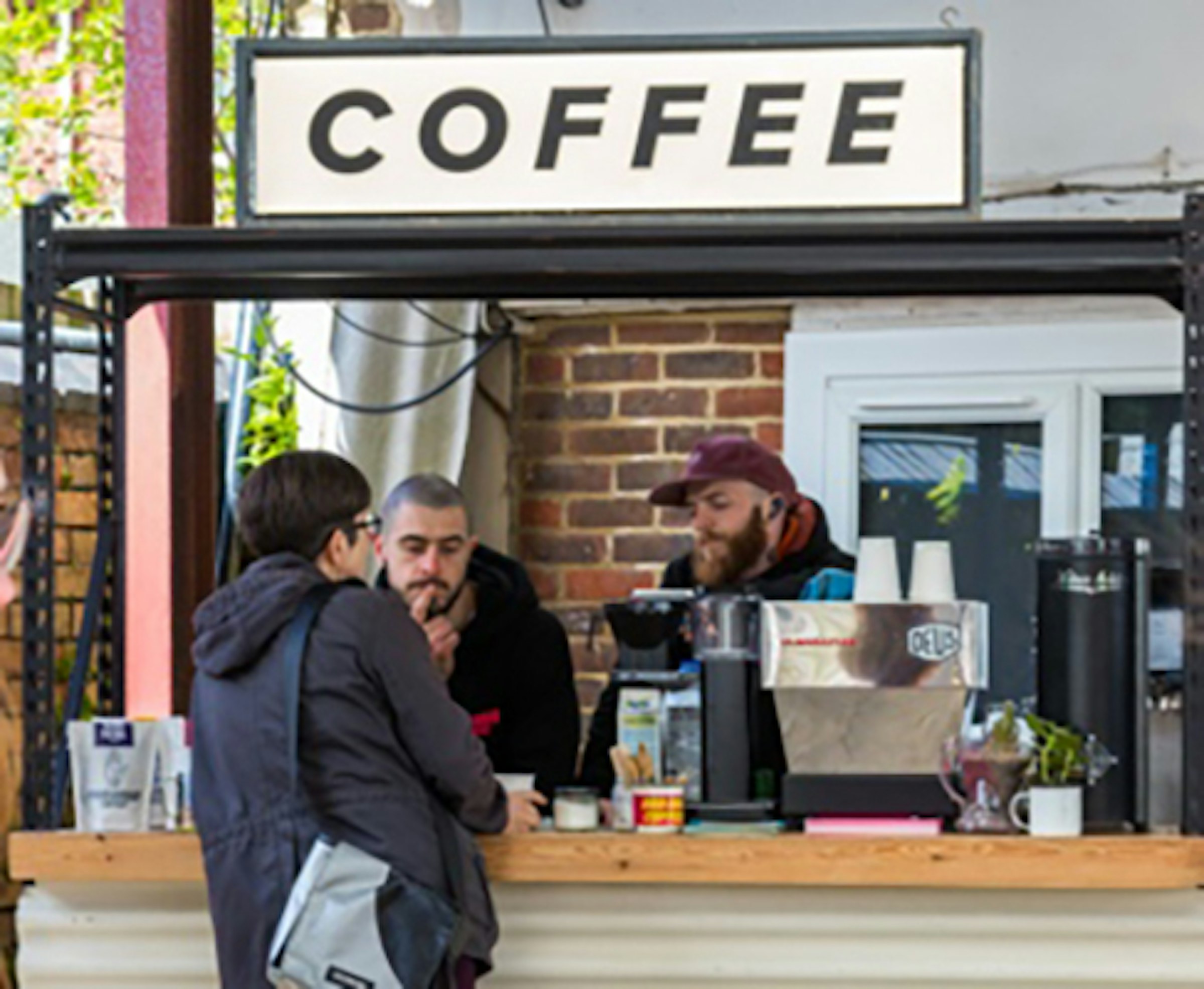 The purpose of The Last Straw event was to raise awareness about environmental issues such as water pollution, single-use plastic and food waste. They aimed to offer attendees sustainable alternatives in order to follow a more eco-friendly lifestyle.
In April 2019, The Last Straw offered guests a festival that celebrated sustainability and local businesses. Admission was free, but donations were accepted to raise funds for Sustainable Dorset.
The event consisted of four elements:
• Interactive Art Installation: This installation raised awareness around water pollution, single-use plastic and the impact these are having. This installation was curated by a final year student from Bournemouth University.
• Sustainable Market: Local businesses had the opportunity to promote their brands and sell their own sustainable products.
• Workshops: A range of different workshops around sustainable-living took place in order to show how easy and fun DIY sustainable products are.
• Smoothie bike: A bike powered smoothie machine to portray the needed amount of energy in order to live sustainably.
The team said: "From the start of our project, the team were aware of the current environmental issues and through discussions, researched articles and facts on plastic, waste pollution in water and the negative impact of it. Therefore, the team decided to find a way to efficiently raise awareness about plastic pollution and encourage sustainable living throughout the project'.
Team member Rasa Vaineikyte said: "I believe it's a great honour for us to receive this award as it shows our work being noticed. I believe that by having this award, university encourages more and more students to do sustainable projects that, little by little, can impact our future.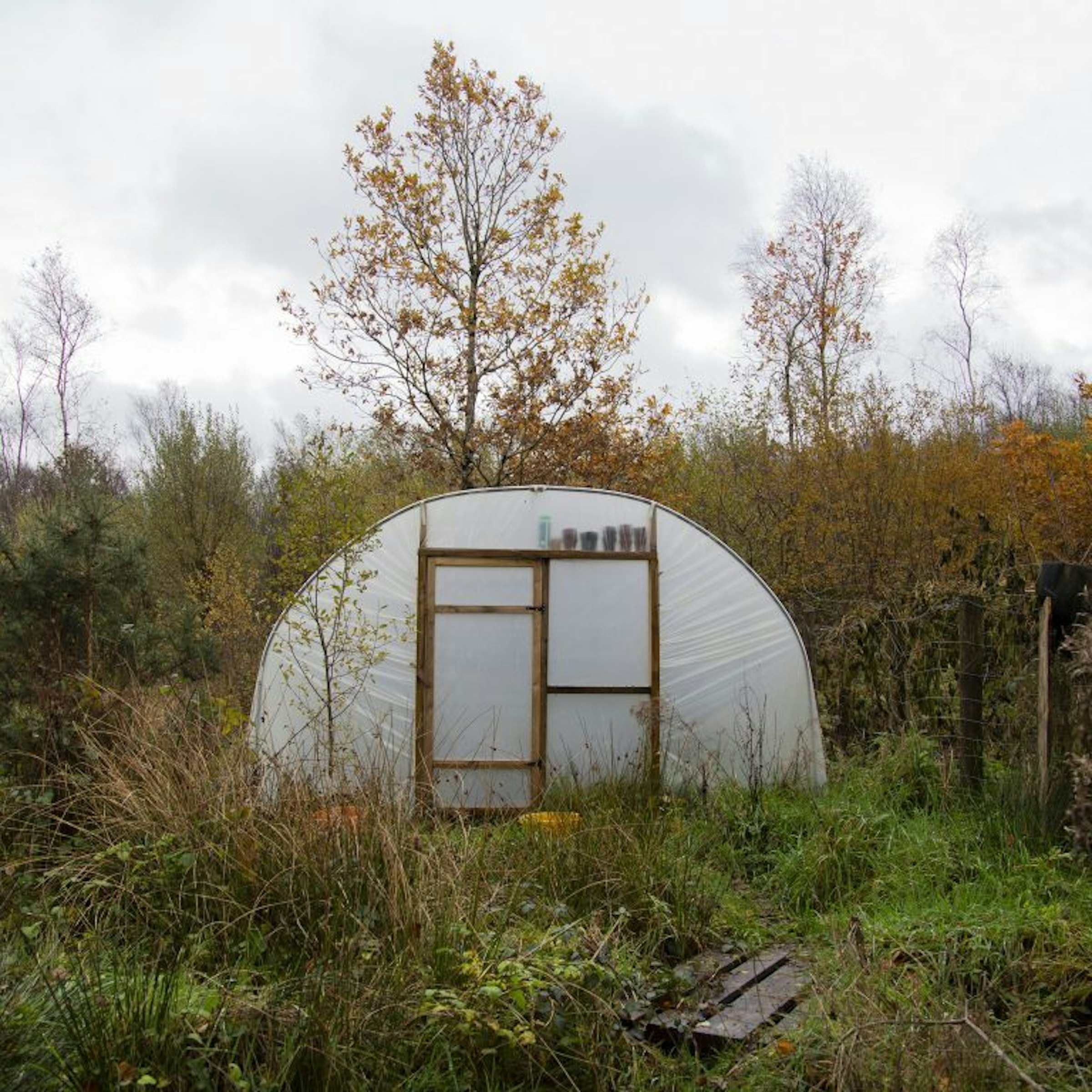 Off the Grid is an exploration and documentation of different methods and ways to live a sustainable lifestyle. To live off the grid is to reside in a home that is not connected to mains gas, electricity, phone lines, water and sewage.
The body of work seeks to capture an insight into the different off grid Communities that embrace the honest and resilient approach to a zero waste and an eco-friendly way of life.
The project aims to raise awareness of the current environmental issues we face, creating a wider understanding of how important sustainable living is for our generation. Ella was only able to make the project work through the kindness and friendship shown by those at the off grid communities. All of them, like Ella, want to educate and inspire others to live more sustainably.
Ella said: "Throughout capturing this project, I have been inspired to live off grid in future, whilst trying to reduce my environmental impact daily until that point. I am particularly passionate about the plastic waste crisis and attend regular 'Save our Shores' meetings as well as frequently completing organised beach cleans. I have been working with Extinction Rebellion and attended the London Shut Down strike earlier this year.
Speaking of what winning an AUB Sustainability Award meant to her, Ella said: "I believe photography can be a powerful tool in communicating important issues that need addressing, this project being one of them. Winning a sustainability award gives my work the potential to reach a wider audience, hopefully inspiring and educating others to try a more sustainable approach to living, so it was a great honour.
She added: "I am currently planning my first project post-graduation, which is environmentally focussed, whilst continuing to develop my 'Off the Grid' project further.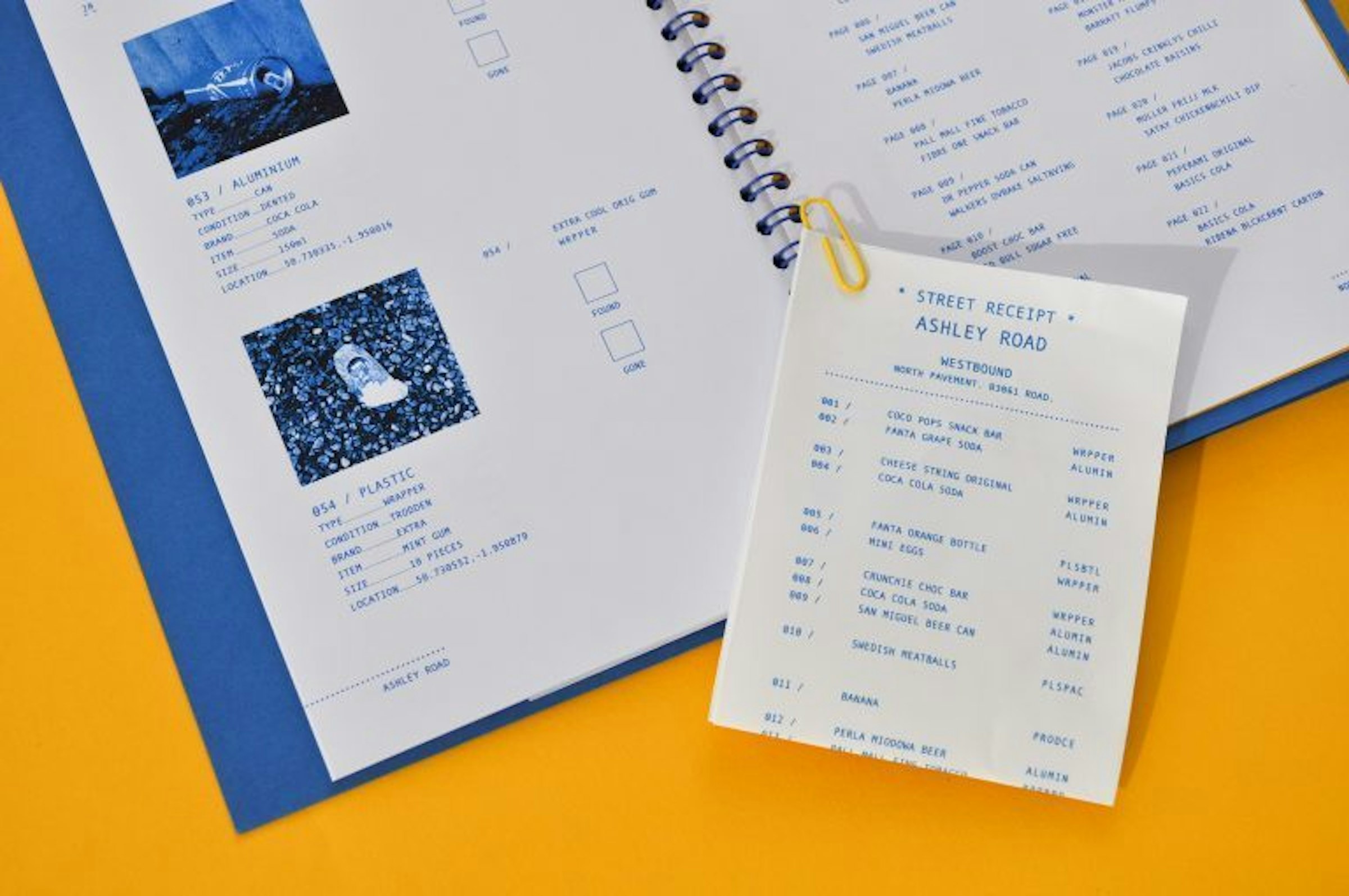 Street Receipts is a playful visualisation highlighting the serious impact littering has on neighbourhoods. Readable in two directions, the piece catalogues items that become litter, representing what we pass as we walk up and down the pavements.
Dot said: "The project stemmed from finding freedom in walking around Brownsea Island and taking the time to look and see the beauty in nature. However, once I brought that way of thinking back to the street where I live, I suddenly saw all the litter and detritus that I am usually blind to."
Dot felt it was important to highlight this discovery, rather than get depressed about the way the neighbourhoods are treated. She decided to treat each bit of litter as a 'collectable' for a catalogue, rather than a hinderance. Within the catalogue, rather than a hinderance. Within the catalogue, each item was named, numbered and categorised. A tick box was included to encourage the reader to think about their interaction with the rubbish, that we all walk past every day. One of the main aims of the project was to make the audience more aware of their surroundings, while also trying to spur a response that could help the environment.
The receipt shows cost in a new way, instead of monetary value 'Street Receipts' shows the cost to the environment. Rather than the typical breakdown of costs, is it a breakdown of the cost of littering. By showing the actual time plastic and metal take to break down without any human intervention, the receipt easily adds up to over a thousand years. Some plastics found on our pavements may take thousands of years to degrade.
Speaking of her sustainability award win, and her project, Dot said: "I am so pleased to have been considered for the AUB Sustainability Awards and for 'Street Receipts' to be commended.
"My project has only just touched on this huge topic, and with further development it could go further to inspire sustainability and help us consider the true cost to the environment of out littering. I am excited to start my career within the design industry and use the knowledge and passion as part of a change that will evoke more sustainable and environmental design."