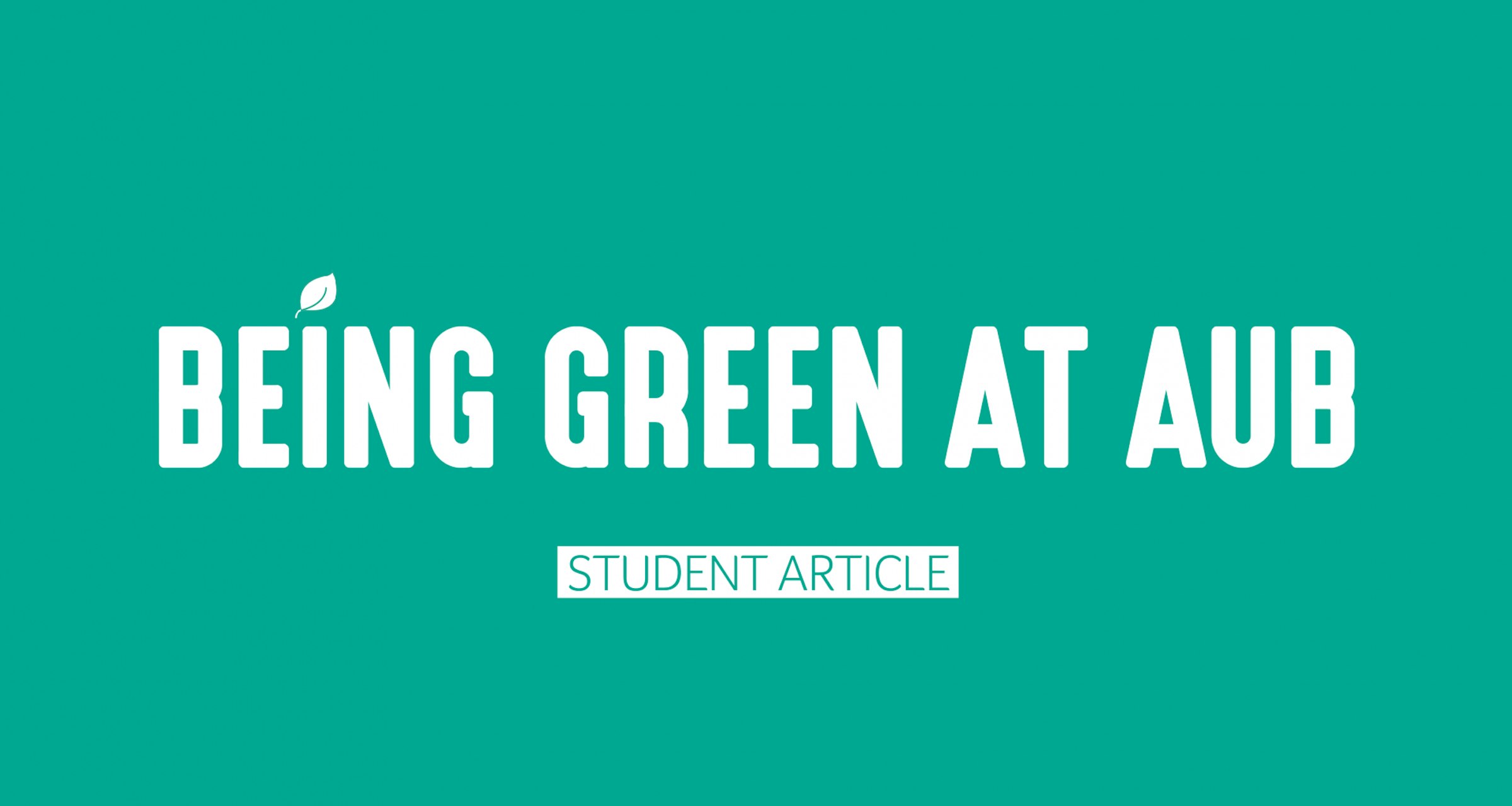 We caught up with AUBSU Green Officer and second-year BA (Hons) Creative Events Management Student, Hannah Dodds to get her advice on how students can make a difference.
"With the increasing threat of global warming on our planet, we are looking to educate and equip ourselves on the ways that we can make a difference to help preserve and save our planet.
Below is a list of low cost and/or free alternatives, tips and tricks to help you live a sustainable lifestyle whilst here at AUB as it's not always easy on a budget.

Fashion
Did you know it takes 3,000 litres of water on average to make just ONE t-shirt? That's a lot of water!
Whether you're in Winton, Westbourne, Southbourne, or Pokesdown, there are plenty of charity shops you can go to. Buying second-hand can help to reduce your carbon footprint, and a shopping trip with your friends is always a fun way to find some hidden gems!
You can also unearth some cool gifts for friends and family shopping and even find homeware supplies like kettles and toasters from some stores.
If getting out and about is not your way to splurge on fashion, using online apps such as Depop (a free app where people sell clothes second-hand) or Vinted might be your go-to way to reduce your carbon footprint.
Considering that around 900 million items of clothing are sent to landfill each year, there's even more reason to shop sustainably savvy! Find out more about this on the BCP Council website.
Swap Shop
Keep your eyes peeled on the AUBSU social media pages for regular swap shops on campus, where you bring your pre-loved clothes and swap with other students – the extra fun part is seeing your once loved shirt being loved again by someone else on campus.
There are just some ideas to show off your creative flair on a budget
Fashion websites:
Depop: Depop is an online store and app where anybody can sell their second-hand clothes, homeware and more.
Patatam: Patatam is an online website that provides second-hand verified-quality clothing at a fraction of the price to help reduce clothing waste.
Duvet Days Clothing: Ethical upcycled unisex fashion made from upcycled duvet covers, with a festival-wear vibe. Fun, creative and inspirational designs that are affordable.
Lucy & Yak: You might spot these iconic fashion companies' dungarees all over campus. Independent and sustainable fashion, with tailors from India who are currently being paid four times the state minimum wage.
thredUP: The largest online secondhand clothing store. Although this is based in America, shipping is available worldwide and you can even get Designer brands for under £50!
Terra Thread: GOTS (Global Organic Textile Standard) certified organic and Fair-Trade bags and accessories
Fashion stores:
British Heart Foundation, 344 Wimborne Road: British Heart Foundation is just one of the many charity shops on Winton high street. You can also find a BHF in Boscombe and Poole.
Barnado's, 385 Wimborne Road: Arguably one of the best charity shops in Winton (not to say they don't all have their gems!) this store is well organised and is a British charity which supports caring for vulnerable children.
Margaret Green Animal Rescue, Winton
Monsoon – (Monsoon were one of the founding members of the Ethical Trading Initiative)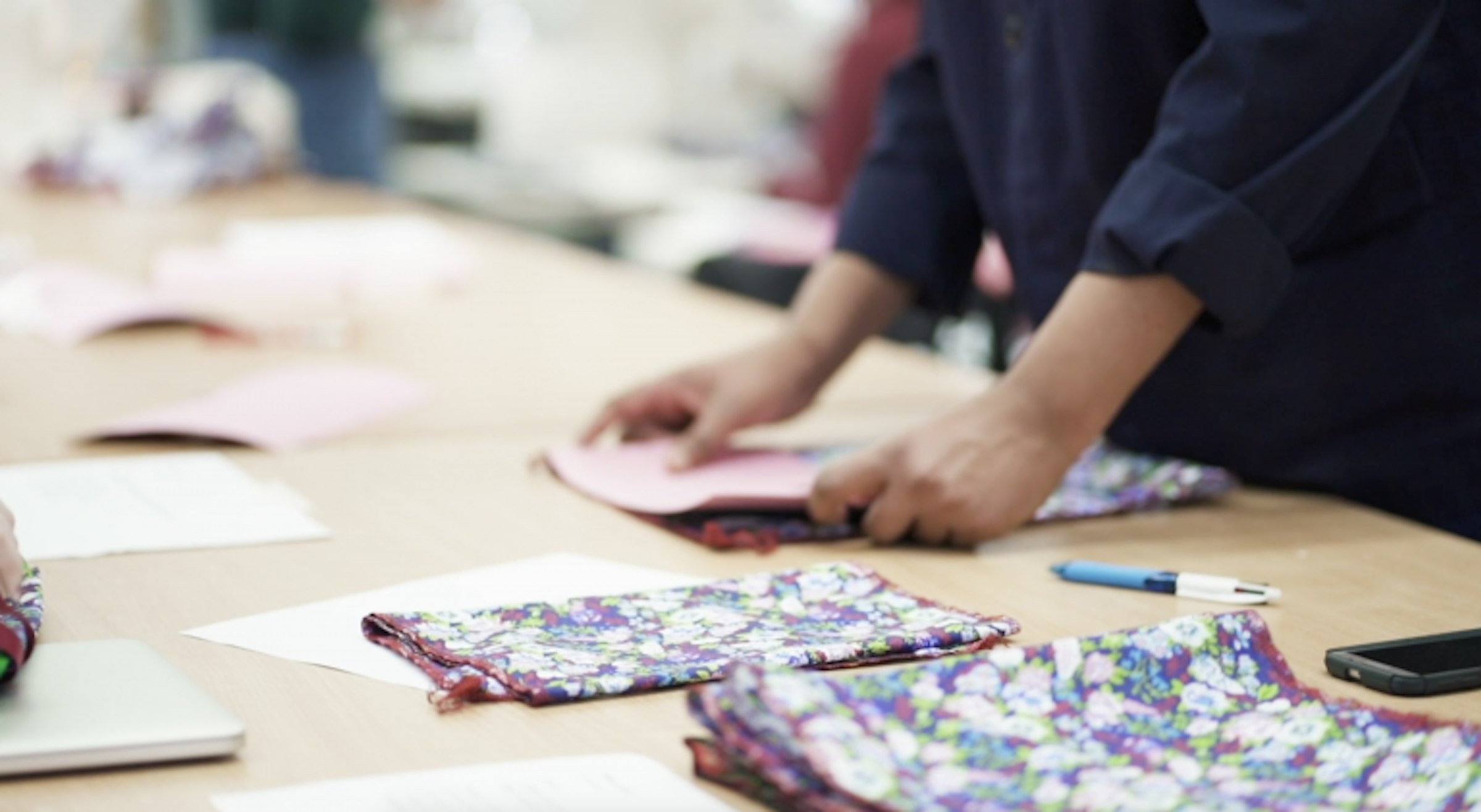 Food
Meat production has a significant impact on the planet today, with the destruction of land and the use of water to produce the meat available for the meat industry.
Meatless Mondays are a great way to introduce tasty veggie meals into your lifestyle to reduce your meat intake.
Shopping for organic and local food produce is a great way to reduce your carbon footprint and visiting local shops such as Roebridge Farm Shop in Winton, The Discount Health Store (utilise your student discount here!) in Winton or zero-waste store Almond & Co in Westbourne.
Looking for Fairtrade alternatives is also a fantastic way to be more sustainable. Look for the Fairtrade logo on products. (We sell Fairtrade in the Refectory on campus too!)

Reuse
Did you know that 13 billion plastic carrier bags are used in the UK each year? (WRAP)

One of the cheapest and easiest ways to help make a positive impact on the environment is purchasing reusable items.
This could be purchasing reusable products such as:
Coffee Cups
Food containers
Water Bottles
Menstrual Cups
Bag for Life
Reusable lunch bags
Aluminium straws
OR
For the really cost-savvy student, have you thought about using an ice-cream or takeaways pot for your packed lunch? This is a great example of reusing and recycling rather than purchasing new plastic.
A lot of companies are starting to offer a reduced fee for coffee if you bring your own recyclable cup, so after just a few coffees you make the money back. This applies on AUB campus as well, bring your reusable coffee cup to any outlets on campus and get 20p off your coffee.
Refill Dorset is a tap water campaign that aims to reduce plastic pollution in Dorset. By downloading the Refill app you can check out the closest refill stations, meaning less single-use plastics in our oceans.
Energy and Recycling
In the UK the average person will throw away seven times their body weight of rubbish every year. Recycling just one plastic bottle can save the same amount of energy to power a 60watt lightbulb for 6 hours!
It can be understandably daunting moving to a new town and not knowing what you can and can't recycle, see here for a comprehensive guide of what can and can't be recycled in Bournemouth.
If there's anything you can't recycle, making eco-bricks with the non-recyclable plastics is a great way to ensure that the plastic you make that can't be recycled is repurposed and used to create amazing things such as plant beds.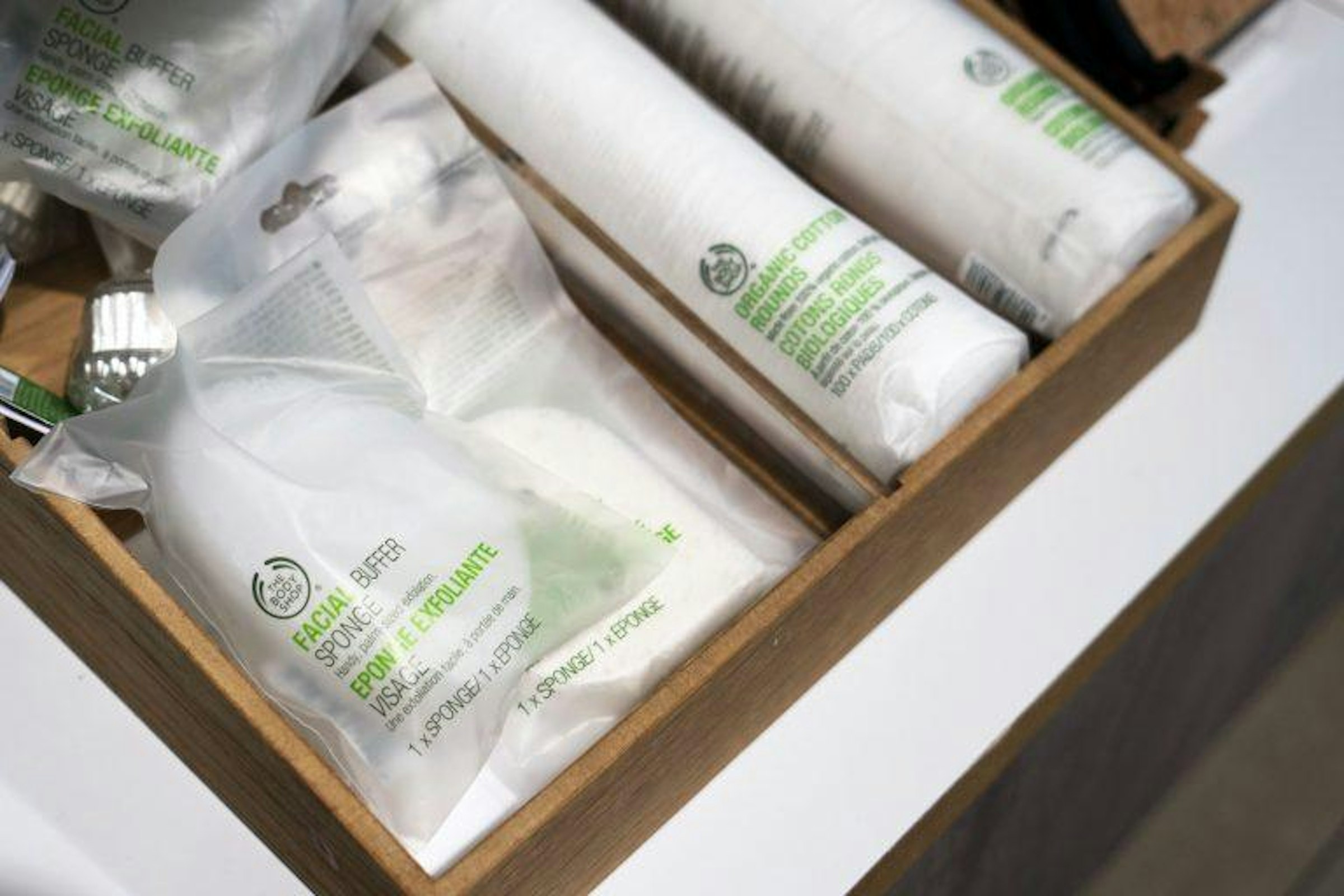 Travel Sustainably
One of the easiest and cheapest ways to reduce your carbon footprint is through travel.
The cheapest way of travelling is by foot, however, the next cheapest option for a student on a budget would be cycling.
At AUB we strongly support cycling and have 184 racks, on-site bike pumps and repair kits. It's easy to travel around Bournemouth as well with plenty of cycle routes.
If cycling is not your preferred method of transport, More Bus and Yellow Buses offer routes all around Bournemouth and Poole, with several stopping close to the University.
There is also a subsidised bus service called UNIBUS, which runs from the University, with options to buy either annual passes, 10-trip passes, or single fares
Beach Cleans
If you want to get stuck into even more sustainable actions, have you considered taking part in a beach clean?
AUBSU hold regular beach cleans, but that's not to say you can't take a trip down to the beach yourself, bring a bag to do a solo clean.
For more beach cleans follow these links:
Conscious Purchases
It can get a bit overwhelming trying to find out which brands and companies are sustainable, so why not take a look at The Good Shopping Guide. There are tonnes of tips ranging from Ethical Technology to Health and Beauty.
If you have some free time around your studies and want to use the time to do something additionally positive for the planet, you can always sign up for the AUBSU Green Team."
Written by Hannah Dodds.