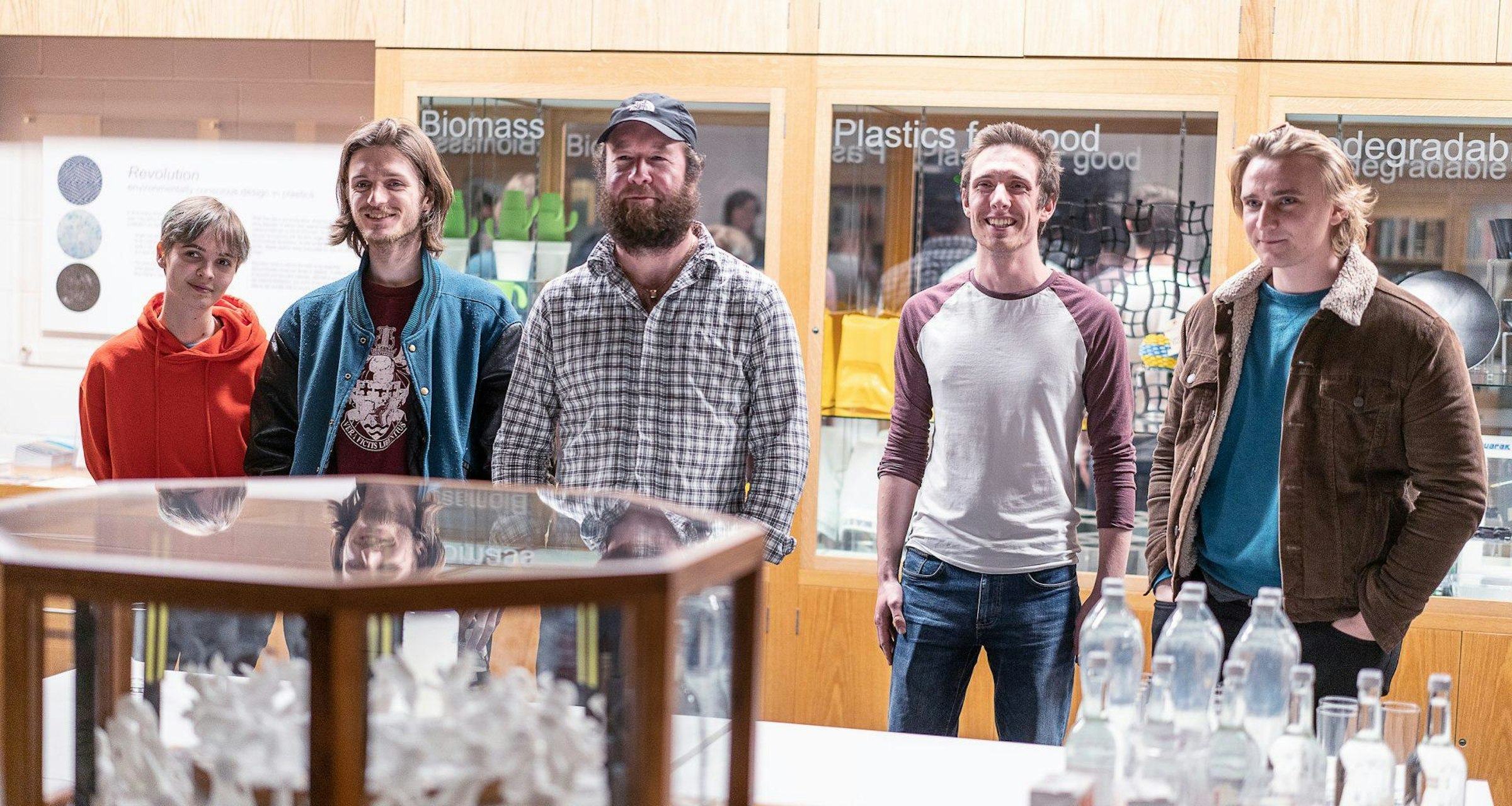 The project is a collaboration between MoDiP and BA (Hons) Animation Production students and part of a wider three-week student exhibition of work at MoDiP.
The sculptures within the Zoetrope were created within the computer using the 3D Computer Animation Software Maya and printed using the AUB workshop SLS 3D printer, the cost of which was supported by a student bursary awarded by MoDiP.
Ian House, senior lecturer and specialist in 3D on BA (Hons) Animation Production, explained: "part of my interest in this project is the difference between animation that happens inside the computer, behind the screen, and bringing that into a tactile environment. How much magic exists here – watching these characters come to life in the real world, in my mind is so much greater than watching a screen with the same thing playing. It's the idiosyncrasies and it's the mistakes that we get in the real world that anchor the performances and make it more real".
EARLY PROOF OF CONCEPT MODEL VIDEO
Ian goes on to explain the concept of the Zoetrope: "The idea is that when it's static it's chaotic, but within that, all these characters are acting out the chaos in their own way, and then when the strobes come on all that chaos is simplified through the balance of motion into what we see: there is a transformation from chaos and confusion to clarity and simplicity"
Jonny Strutt, a second-year BA (Hons) Animation Production student was the driving force behind the project.
"I was the project producer, organising the students effectively, between Ian and everyone else to get this together. I applied for the student bursary for this project and wrote two of the three blog posts on the MoDiP website. I modelled and animated the sculpture on the middle row of the Zoetrope'
The inspiration for my model came from a project we had previously worked on in the first unit, in which we had to adapt an Aesop fable, which we all used as the basis for the characters that we modelled. My character was a prince trapped in a crow's body".
"After I had modelled it, I put some more thought into the way that he was going to move – being inspired by being flung around from the centre from some kind of spirit. Ian proposed the theory of the Zoetrope being based around chaos and all the characters almost interacting and hitting each other but not quite touching."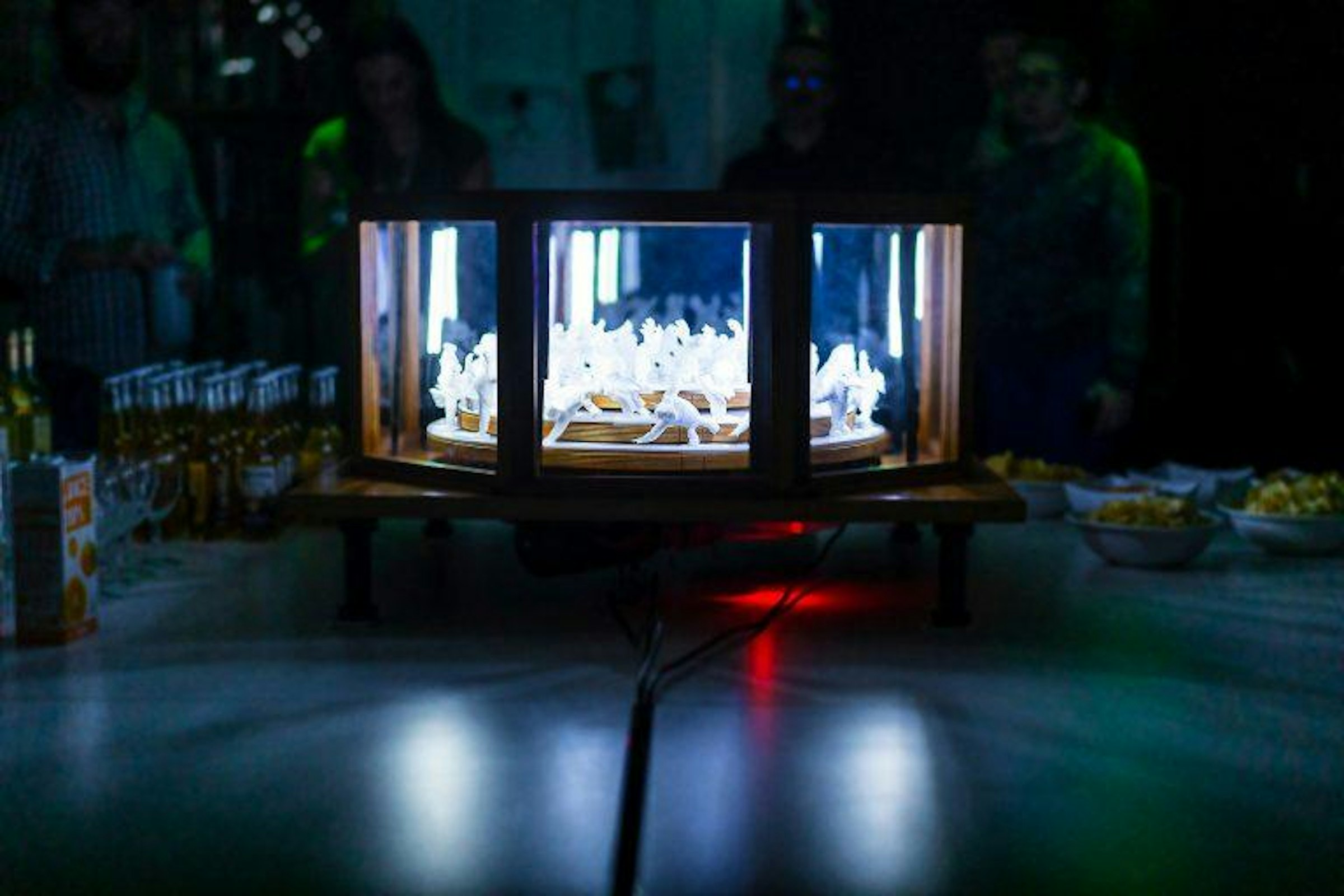 The Zoetrope itself can be seen by the public on Thursday 16 May at MoDiP on the AUB campus. Find out more about MoDiP by visiting their official website.