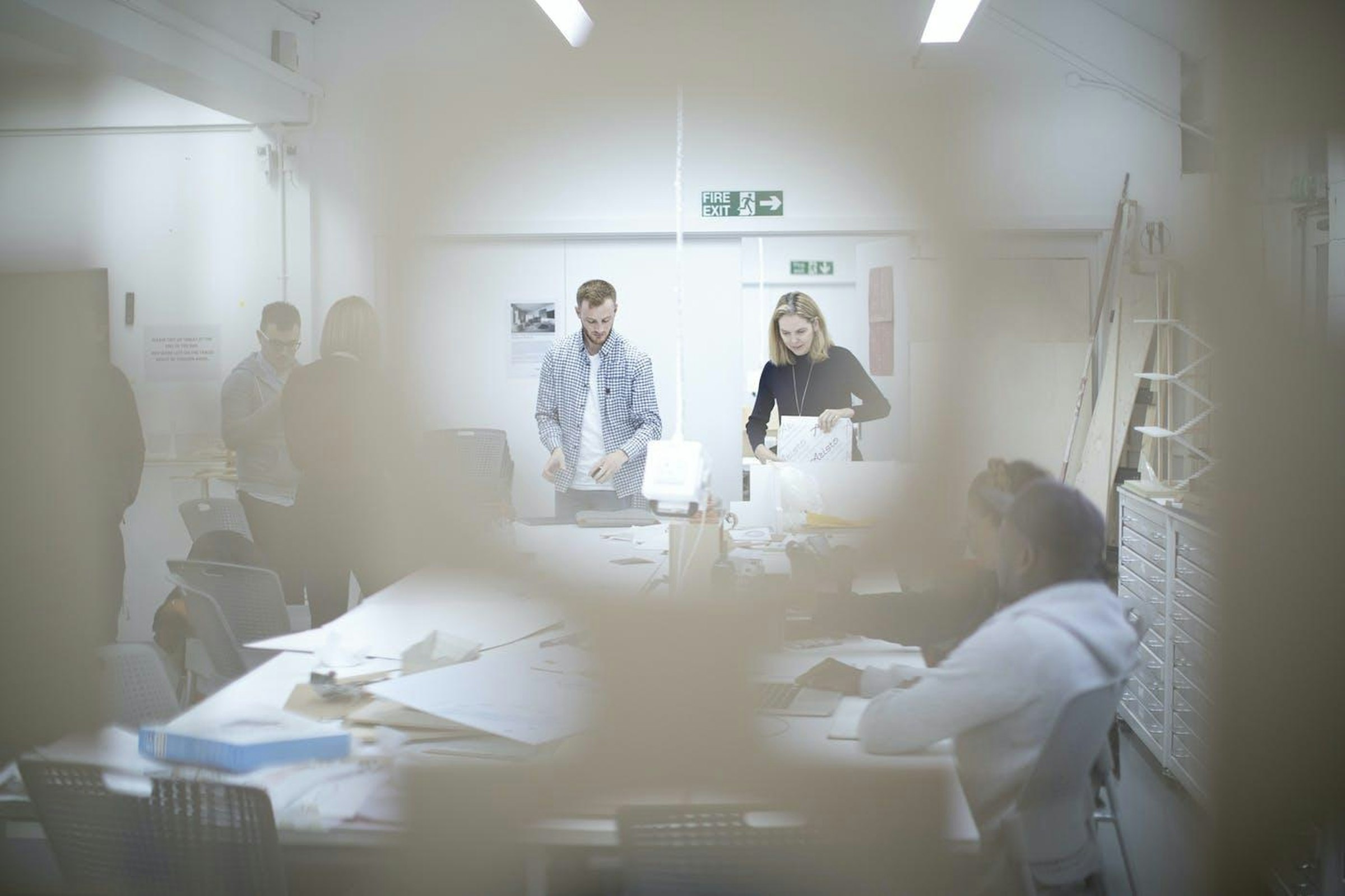 Liam studied BA Architecture at AUB before embarking on a year's employment at an architectural practice in the New Forest, where he developed his skills in construction drawing and passion for the technical aspects of the trade.
But not before long, he was drawn back towards the next stage of academic study on a smaller course in familiar surroundings; developing his interest in traditional materials and the reuse of existing buildings and spaces in innovative ways.
Enjoying the freedoms afforded by AUB's collaborative, intimate atmosphere and open briefs, Liam felt able to explore historical contexts and weave this research into his own conceptual designs for bespoke builds that focus on putting contemporary spaces within older structures.
Liam fuses art with his passion and family background in construction; having taken on art classes in school since a young age, and developing a keen interest in how structures are built, from concept to materials and construction.
He says: "I've got more of an interest in materials, and the amalgamation of old and new – a kind of hybrid of the two contexts. I'm not really a fan of materials that mimic others to create almost 'fake' buildings.
"I like that, at AUB, I'm able to create my own briefs, which mean that I can explore areas of architecture that I find interesting and useful to my development as a practising architect.
"My tutors have been brilliant and I've had lots of support and help from them as I've developed my ideas. It's a nice feel, and a lovely campus at AUB, which definitely helps."