You are using an outdated browser. Most of this website should still work, but after upgrading your browser it will look and perform better.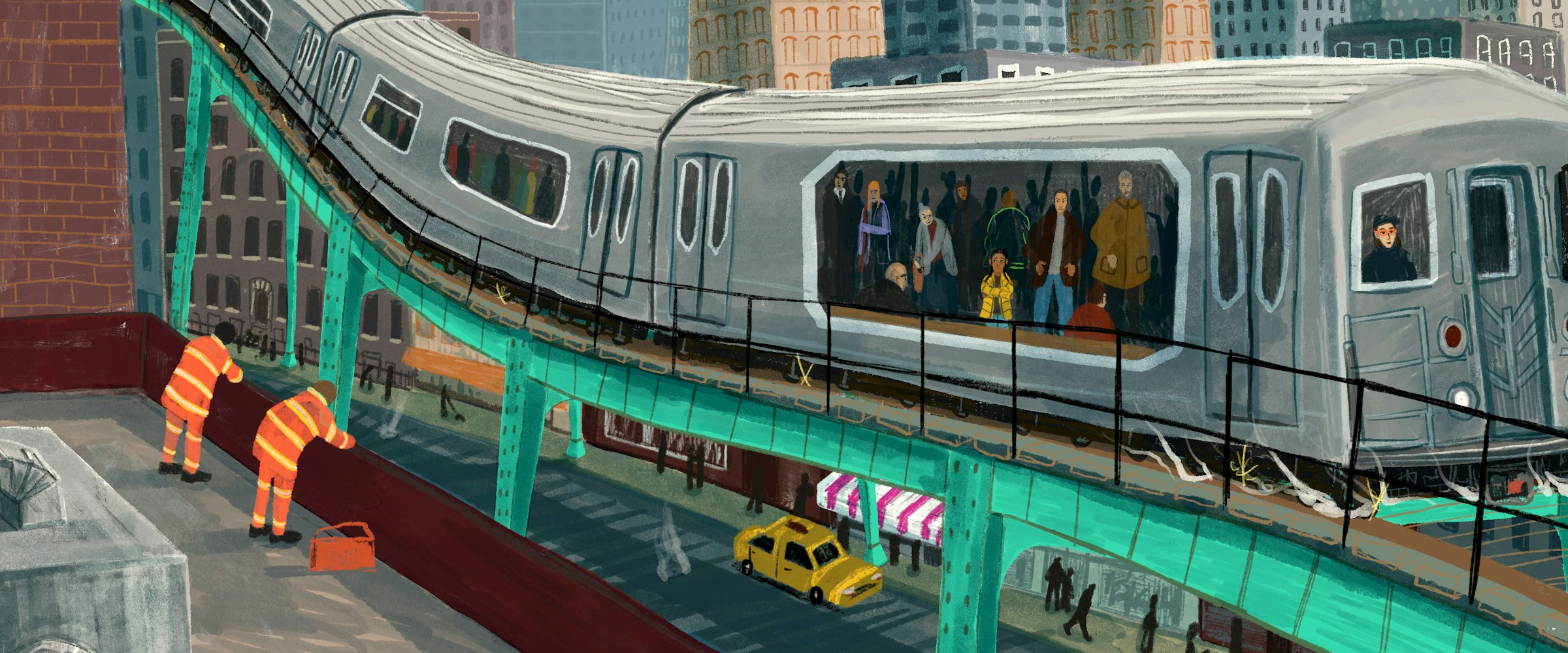 BA (Hons) Illustration
Duration:

3 or 4 years full-time

Placement year:

Optional 1 year

Course code:

W220 (UCAS)

Institution code:

A66 (UCAS)
Overview
Illustration is a way of seeing and understanding the world around us.
Illustration course information
In our dynamic studio environments, you'll learn to experiment, test and develop your illustration practice. You can explore drawing, painting, sewing and printmaking, as well as photographic, digital, moving image and interactive media.

In our studio environment, you'll learn to experiment, test, and develop your work through the diverse world of illustrative practices.
| | |
| --- | --- |
| Course duration | 3 or 4 years (full-time) |
| Placement | Option of a 1 year placement |
| UCAS course code | W220 |
| UCAS institution code | A66 |
Placement year
All undergraduate courses at AUB offer an optional placement year, to be taken between your second and third years of study.
If you're unsure about this optional placement, you don't need to decide now. Once you're here and studying with us, the course team will discuss the placement options with you, so when the time comes, you can make a decision that's right for you.
If you're required to have a Student Visa to study in the UK, it won't be possible to undertake the one-year placement option; there'll be other opportunities for you to engage with industry during your study at AUB.
Level 4 (first year)
Level 4 is all about experimentation and taking creative risks as you're introduced to the diversity of illustration.
The emphasis is on learning through gaining practical experience and critical reflection, in order to form your own unique visual vocabulary. You'll attend workshops led by our dynamic group of tutors, as well as visiting lecturers with expertise in specialist areas.
You'll undertake independent learning to help you develop ideas and outcomes through ongoing studio practice. You'll test and discuss your ideas during tutorials and group critiques and benefit from regular formative feedback.
We encourage you to undertake independent research, evaluating and analysing your findings in relation to your Illustration practice.
Level 5 (second year)
At Level 5, your practice will become increasingly independent and critically reflective. You'll develop a critical understanding of key concepts and principles. We'll ask you to create a presentation of your study proposal.
Level 5 units give you the opportunity to immerse yourself in the eclectic nature of imagemaking and you'll explore the synergy between traditional and digital modes. In doing so, we encourage you to challenge the parameters of your Illustration practice.
You'll explore the evolving contents for Illustration and the place of your practice within the world that we live in. You'll have the option of articulating your ideas through animation or printmaking, with the option of graduating with a specialist named award at the end of Level 6 – if this is appropriate to your practice and future career aspirations.
The specialist awards available are:
BA (Hons) Illustration (Animation)
BA (Hons) Illustration (Printmaking)
You'll learn the professional skills that provide a foundation for the development of independent, entrepreneurial practitioners ready for Level 6 study.
Level 6 (third year)
At Level 6 the emphasis is on professionalism, ambition and innovation. You'll be encouraged to manage your own practice.
Through the 'Pre-Major Project' and 'Investigative Study', you'll identify the subject matter and contexts that influence and position your practice.
These findings will then be developed, tested and refined within the 'Major Project' and 'Professional Practice' units.
We'll encourage you to relate your research and learning to you professional aspirations and you'll build a portfolio of work that will prepare you for career opportunities within the creative industries.
All students are registered for the award of BA (Hons); however, exit awards are available if you leave the course early, having successfully completed one or two levels. If you successfully complete a level of the course, you will automatically be entitled to progress to the next level.
For the award of a Certificate of Higher Education (CertHE), you must have achieved a minimum of 120 credits at Level 4. This qualification may be awarded if you leave the University following successful completion of the first year of your course.
For the award of a Diploma of Higher Education (DipHE), you must have achieved a minimum of 240 credits of which a minimum of 120 must be at Level 5. This qualification may be awarded if you leave the University following successful completion of the second year of your course.
For the award of a BA (Hons) you must have achieved a minimum of 360 credits of which a minimum of 240 must be at Level 5 or above, of which a minimum of 120 credits must be at Level 6. This qualification will be awarded upon successful completion of your course.
A BA without Honours may be awarded if you have achieved 300 credits, at least 180 of which are at Level 5 or above, and at least 60 of which are at Level 6.
Students studying this course achieve great things and have won prestigious and high-profile awards, such as:
D&AD New Blood (2023) – Wood Pencil award
The Macmillan Prize (2019) – Winner and 2x Highly Commended
Pictoplasma (#Secretsidekick) (2019) – 2x Winners
Creative Conscience (2019) – Winner and Bronze award
Carmelite Prize (2019) – Highly Commended
Penguin Book Prize: Children's Cover Award – Second and Third place
The Cheltenham Illustration Awards – Student Award (winner x2), and 1x Highly Commended
Batsford Art Prize: Illustration – Runner-up
Northern International Illustration Prize – Finalist
Lauren Childs Illustration Awards – Finalist
Student gallery
Want to know more about the kind of work our students are working on? Browse the gallery below to explore the work of our current BA (Hons) Illustration students.
Students studying this course achieve great things and have won prestigious and high profile awards, such as:
The Macmillan Prize 2019 – Winner & 2 x 'Highly Commended' entries
Pictoplasma (#Secretsidekick) 2019 – 2x Winners
Creative Conscience 2019- Winner & Bronze award
Penguin Book Prize – Children's Cover Award: 2nd & 3rd Place
The Cheltenham Illustration Awards – 2x Student Award winners & 1 'Highly Commended' entry
Batsford Art Prize: Illustration – Runner-up
Northern International Illustration Prize – Finalist
Carmelite Prize 2019 – 'Highly Commended'
Lauren Childs Illustration Awards – Finalist
Course team
You can find out more about our talented and experienced BA (Hons) Illustration teaching staff by exploring their profiles below.
In our visually-rich world, new approaches and technologies are continually changing the way we create and encounter images. Illustration is right at the heart of this evolving visual culture. Our illustrators are agile, adaptive, curious and confident. We encourage individual creative voices who explore the edges of these disciplinary possibilities.
Watch our course video
Course leader Dr Christian Edwardes talks more about what you can expect from studying BA (Hons) Illustration here at AUB.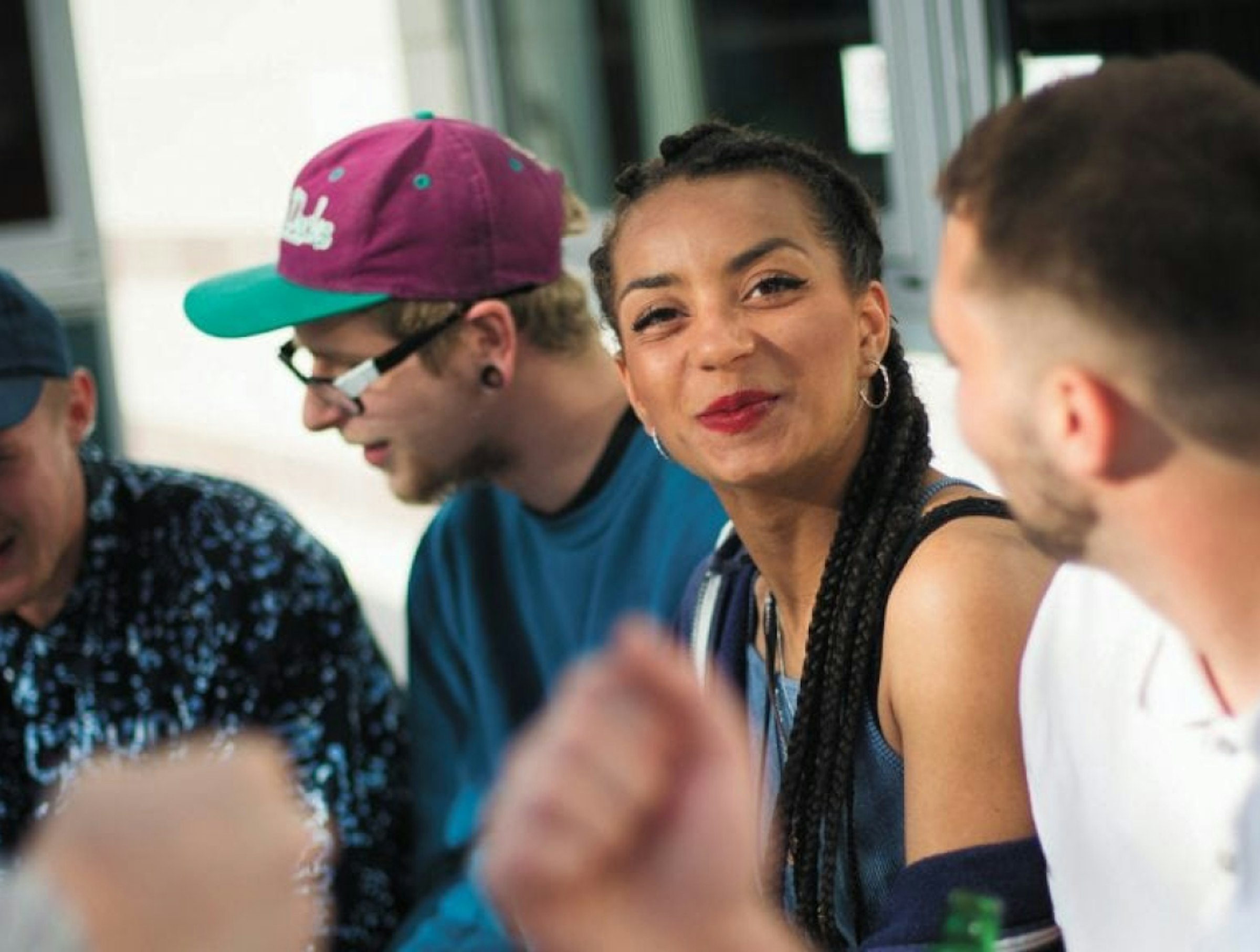 Chat to a student
Our student ambassadors are here to answer any questions you might have on university life, our courses and all things AUB.
Chat on Unibuddy
Application process
Once you've found the perfect Undergraduate course, you can apply to study via UCAS, including direct entry applications to second and third year.
When applying through UCAS, use the institution code A66 for courses taught at Arts University Bournemouth. For courses based at Bournemouth and Poole College, use code B49. We'll then use your completed UCAS form to make decisions about your application. You can find out more on entry requirements in our apply section.
When you apply to one of our courses, it's important that you help us get a good picture of both you and your work – so you'll need a great personal statement. We want to know more about why you're interested in the course, your key influences, and what you hope to do after your studies.

If you're invited for an interview, many of our courses will ask to see a portfolio of your work so we can get more insight into your ideas and abilities. To help you, we've created guidelines outlining what we expect from your portfolio for each course.
The fee that you pay the Arts University Bournemouth provides the necessary equipment and training for you to complete your course.
You may also choose to buy some items of personal equipment such as a laptop or tablet computer, but this is not required; desktop and laptop computers are available for you to use in common study areas, including a loan system in the Library.
For the majority of our courses, we'll ask you to digitally submit a portfolio as part of the application process.

Portfolios should show examples of your work – both finished and work in progress – that demonstrate your interests and skills. We expect to see around 20 slides/images in your portfolio that shows your identity as an artist
If we ask for a digital portfolio then we'll give you 30 days to submit it. Sometimes we'll need a portfolio submitted quickly if there's a UCAS set deadline approaching, but if you need more time, just let us know and we'll try to help.

We've created specific portfolio guidelines for each of our courses, you can take a look at these below.
If you've applied to study an online postgraduate (MA) degree, please refer to the AUB Online portfolio guidelines.
None of our courses currently require an interview.
The only course requiring an audition is BA (Hons) Acting and if you're invited to one you'll have at least 10 days notice.
Studios and resources
As a BA (Hons) Illustration student, you'll work in a combination of multi-use studio spaces and tutorial areas.
You'll benefit from access to a number of University facilities, such as specialist print areas, workshops and lecture theatres.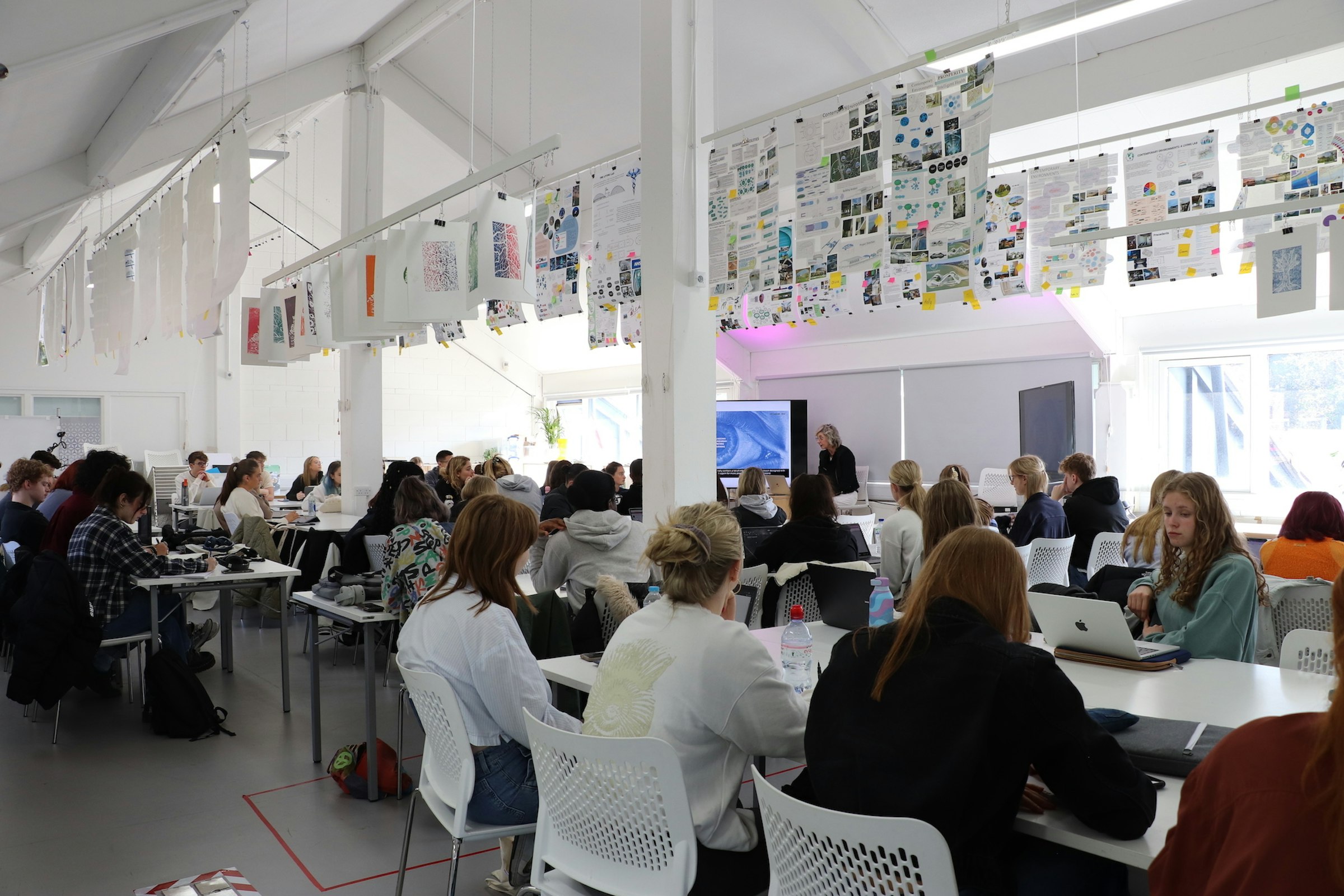 Design Studio
You'll be working in a dedicated design studio, complete with computer suite and team workspace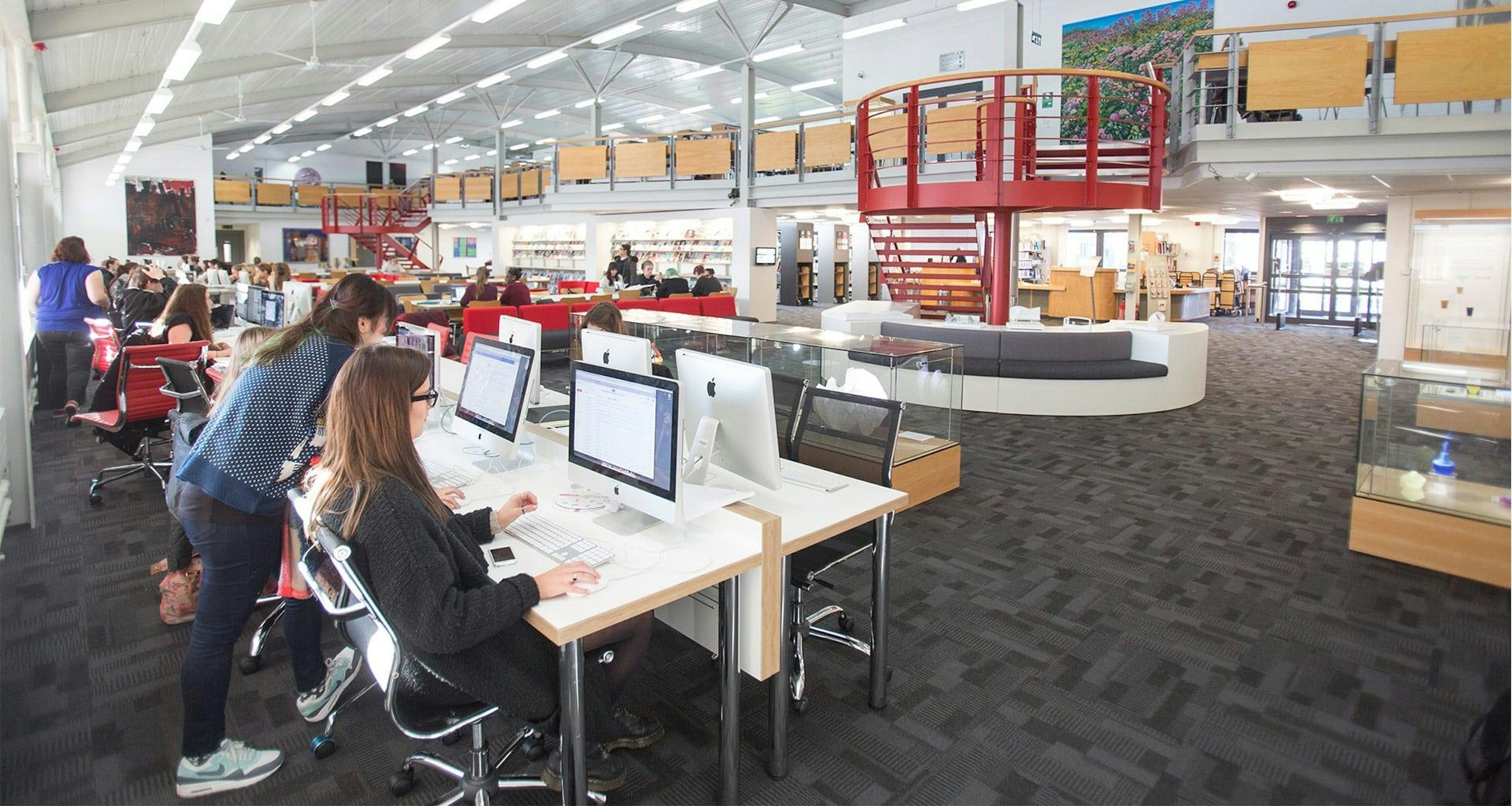 The Library
The Library at AUB holds an excellent range of print and online collections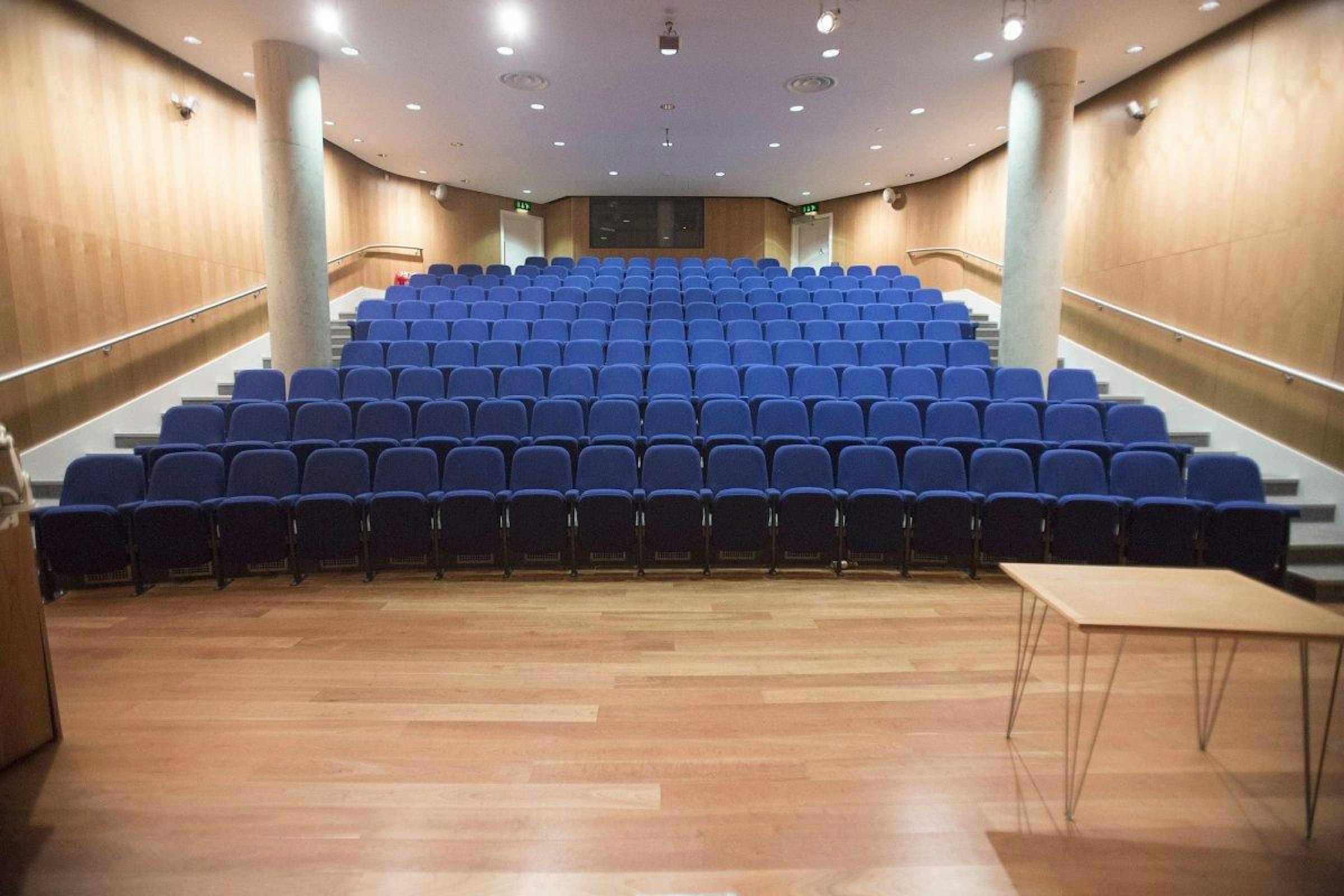 Lecture Theatres and Seminar Rooms
We have a number of lecture theatres and seminar room scattered around campus to assist students with their studies.
Teaching, learning and assessment
Learning is through intellectual enquiry, research and practice. The course outcomes are met by deploying a wide variety of teaching and learning methods supervised by members of the team, visiting support staff, practitioners and consultants from industry.
Each unit is assessed separately, and the assessment forms part of the unit. Assessment both provides a measure of your achievement, and also gives you regular feedback on how your learning is developing.
In consultation with the Course Leader, Level Leaders are responsible for co-ordinating individual units of study, and for selecting appropriate methods of delivery according to subject matter and the student experience.
The study time allocated to each unit in the course incorporates a balance of formal teaching, tutorial support and independent learning.
Theoretical, contextual, studio and professional practices are embedded within all units. This integration dissolves the artificial barriers between these forms of engagement, such as recognising theory in making, allowing you to fully realise your potential and truly understand the rich relationship between these elements of practice.
The course is structured progressively to provide increased opportunities for independent learning as you reach the later stages of the course. The promotion of independent learning reflects your anticipated maturity as a student and allows you to direct your learning towards individual goals.

Importance is placed upon you acquiring the skills to be able to learn independently and to develop a critical awareness. This is facilitated through a variety of learning and teaching methods such as tutorials, group critiques, discussion groups, peer learning activity, projects, lectures, workshops, seminars, study visits, demonstrations, skills-based workshops, educational visits, on-site learning, 'live projects', learning agreements, exhibition and group presentation.
Contact hours include all scheduled teaching sessions, but also supervised time in the workshop or studio. In line with national guidance, we include in our calculation of contact hours all the time which is scheduled in the studio for independent study which is also supported by staff (either academic staff, or technicians).
The information provided below gives the proportion of your study time which constitutes contact hours. Where there are optional routes through the course, we have used the figures for the most popular option.
| Year 1 (% time) | Year 2 (% time) | Year 3 (% time) |
| --- | --- | --- |
| 54 | 53 | 55 |
For every unit of your course, we'll inform you of what you're expected to learn; what you have to submit; how your work will be assessed; and the deadline for presenting your work for assessment. This is made available through Unit Information, which is on your course blog.
You will receive a final mark for each unit in the form of a percentage, which will be recorded on your formal record of achievement (transcript). Each component of assessment is graded using a notched marking scale, whereby only certain marks are used within each grade. The only marks available within any ten-point band are *2, *5 and *8 (e.g. 62, 65, 68). These marks correspond to a low, mid, and high level of achievement within each grade band.

All learning outcomes must be passed to successfully complete the unit.
On successful completion of your Honours degree course, you will be awarded a degree classification based on your unit marks. The final classification is determined using all unit marks at Levels 5 and 6 using two different algorithms, which are detailed in the HE Student Regulations. If the two algorithms produce different results, you will be awarded the higher class of degree.
If you have joined Level 6 through either the Recognition of Prior Learning (RPL) route or having completed a Foundation Degree (FdA), the final classification is determined using only your unit marks at Level 6.
For further information on assessment, progression, awards and classifications, please visit viewpoint.aub.ac.uk.
What our graduates are doing
Our BA (Hons) Illustration graduates are working within the creative industries across a range of diverse visual art and design practices.
Some graduates are employed by creative agencies, design departments or digital businesses – while others work as independent freelance illustrators or form illustration collectives.
You can find out more about what some of our graduates are up to below – click on the alumni below to read more.

Trips and visits
As part of your course you may also get the opportunity to take part in course trips, previous trips have included:
*These trips are optional and some may incur additional costs
The following Visiting Tutors also contribute to the teaching on the course:

Latest from BA (Hons) Illustration
---