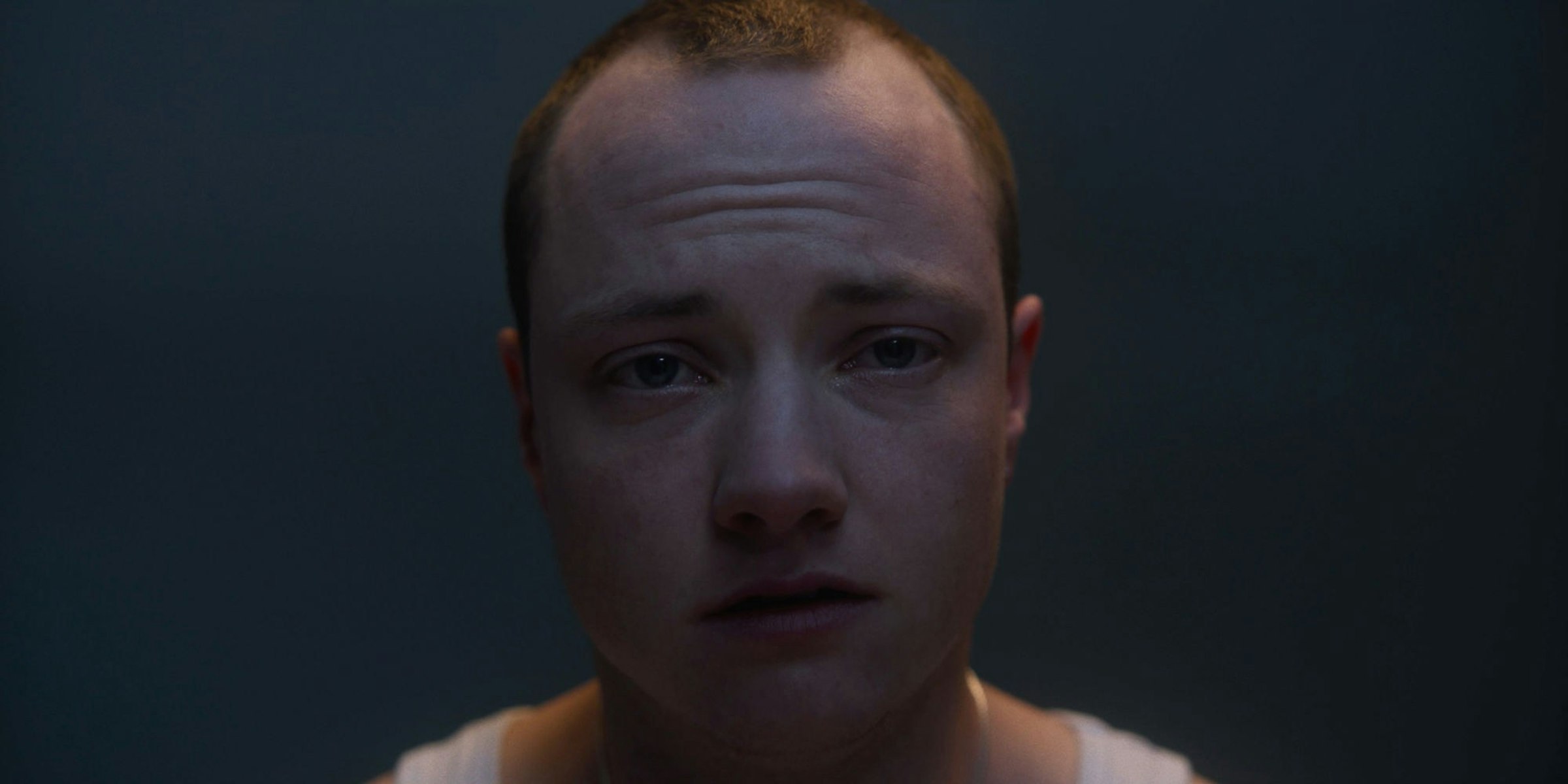 AUB graduates Nick Rowland and Jesse Lewis-Reece were announced as contenders for a raft of awards at the nominations for the 2021 EE British Academy Film Awards.
Film Director Nick Rowland, who graduated from AUB's BA (Hons) Film Production course in 2012, has seen his feature-film debut Calm With Horses nominated for four BAFTA awards, including Outstanding British Film, Best Casting, Best Supporting Actor and Best Supporting Actress.
Meanwhile Eyelash, a short film directed by fellow BA (Hons) Film Production graduate Jesse Lewis-Reece, who completed his studies at AUB in 2016, has been nominated for a BAFTA in the Best Short Film category.
Speaking about his nomination online, Jesse said: "Pinch me I must be DREAMING. Where do I start? Honestly, the things that dreams are made of. Eyelash - British Short Film BAFTA Nominee 2021. Friends will carry you further than you ever could dream of. So much thanks and so, so, so much love BAFTA."
Eyelash has won more than 27 film festivals, competition and official selection awards, and was most recently praised by the BFI, London Short Film Festival and Aesthetica.
The film visualises spoken-word poet Neil Hilborn's poem OCD, and deals with mental health and relationships through the relative anonymity of characters 'him' and 'her'. Jesse's vision for the film came through his appreciation of the poem and its ability to explore the themes of love and relationships in both individual and wider contexts.
"Neil's words had such a potency in his performance piece that as a director I felt compelled to adapt it through the use of image and sound due to just how descriptive and weight his words were, it was like finding a beautiful script that had not been adapted.
"I feel this is a piece that can connect not only to the audience that deals with OCD but also to most people on a universal level, everybody experiences relationships in their life, the good and the bad everyone deals with obsession when it comes to relationships."

Last year, Calm With Horses Director Nick Rowland visited AUB and held an exclusive screening and live Q&A session for students at Bournemouth's Odeon BH2. The film, which stars Cosmo Jarvis, Barry Keoghan and Niamh Algar has been produced by Daniel Emmerson and Michael Fassbender.
Rowland's feature film debut follows Douglas 'Arm' Armstrong, who has become the feared enforcer for the drug-dealing Devers family, whilst also trying to be a good father. Torn between these two families, his loyalties are tested when he is asked to kill for the first time.
Speaking about his nomination over social media, Nick said: "Thanks BAFTA for the four BAFTA noms. I could not be more grateful to all who made this film a reality. In particular thank you Cosmo for your masterful central performance that this film is built on. Huge Congratulations to Niam Algar, Barry Keoghan and Shaheen Baig. I'm so, so proud."
Nick's graduation film, Dancing in the Ashes, shot while studying at AUB's Bournemouth Film School showcased his drama-directing and writing talents in the heart-breaking story of a Jewish ballet dancer in WWII. The film was recognised by the Royal Television Society in 2013 when it picked up the award for Best Fiction at the organisation's Student Awards.
Speaking about Nick's award-winning efforts, AUB Post Production Coordinator Mark Wilson said: "Nick's penchant for rich, developed and visceral characters really shines through in his feature film debut - it's fantastic to see international critical acclaim and praise being heaped on one of our graduates."
BA (Hons) Film Production Course Leader Jonathan Carr added: "Nick's great success is no surprise to any of us at the Bournemouth Film School. Despite his busy schedule and growing stature, he regularly returns to AUB to discuss his work and experiences and mentor our future graduates."
The filmmaking pair will now be invited to attend BAFTA's star-studded ceremony on 11 April 2021.