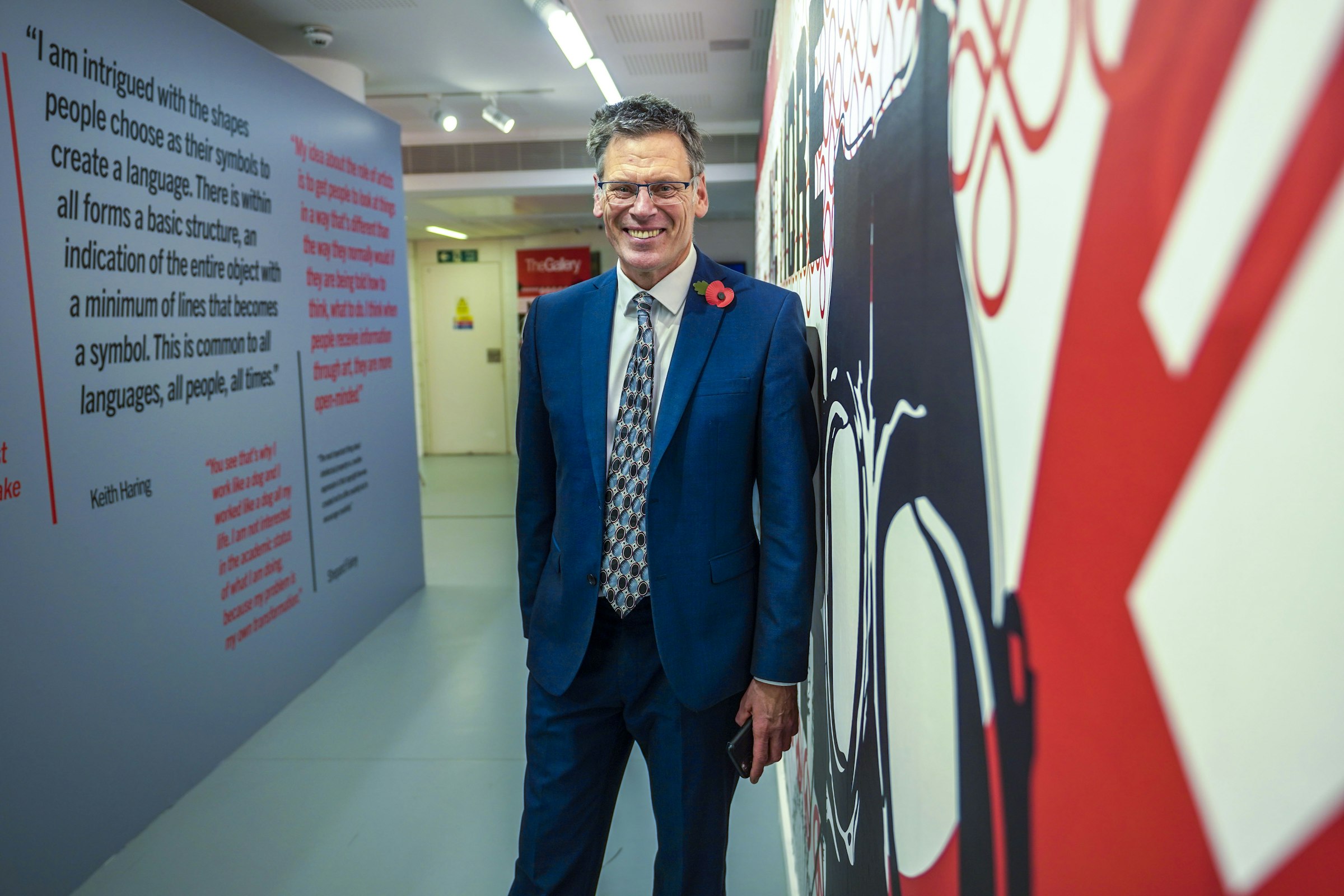 Sitting beside international brands like Burberry, Porsche, HUGO BOSS and Dr Marten's, Arts University Bournemouth (AUB) will compete for the title of Greatest Creative at this year's TikTok Awards.
The Greatest Creative accolade celebrates brands that 'dare to push the boundaries of creativity', as well as 'showcase best-in-class creatives and celebrate the most entertaining, inspiring and effective campaigns on TikTok'.
AUB has been shortlisted for Greatest Creative at social media giant TikTok's prestigious awards ceremony for an engaging viral campaign that explores a popular conspiracy theory involving University Vice-Chancellor Professor Paul Gough.
Professor Gough, who joined AUB in January 2020, is a renowned presenter, artist, writer, and expert in art, most notably around the work of street artist Banksy.
Since beginning his tenure at the University, Professor Gough has been subject to several conspiracy theories claiming that he is the anonymous street artist, with a recent viral video exploring the theory gaining more than 1 million views on social media platform TikTok. Professor Gough, who declined to comment on theory, has neither confirmed nor denied the rumours.

Supported by education marketing agency Prompt Marketing, AUB's TikTok channel explores the varied interests, talents, and activities of the university's vibrant campus community, from tutorial and campus tours to top-tip videos for health and wellbeing.
Simon Pride, Head of Recruitment and Marketing at AUB, said: "After just a few months on TikTok, we're super proud to be shortlisted alongside such big and famous brands. Being a small, specialist creative university, in a crowded sector, we always strive with our marketing to build share of mind with our young FE/HE audience - as opposed to share of voice.
"Which is why TikTok is so interesting – if you get it right, you create communities rather than 'buy' audiences. We may have got to the party a bit late, but we love TikTok."
The University will be competing against campaigns including Amazon Prime's TikTok short film series Just So You Know, Burberry's What Is Lola? viral ad campaign, and Tesco's Voice of the checkout, a national viral campaign to find the supermarket's next self-service checkout voice.
Awards Ceremony judges include TikTok influencer Max Balegde, Eliza Williams, Editor of Creative Review, Geoff De Burca, Chief Strategy Officer at MediaCom and Jackie Lyons, Head of Planning at Havas.
The winner of the Greatest Creative award will receive more than £20,000 of social media advertising credit, along with an expenses-paid trip to an EU Grand Prix Ceremony in Amsterdam.