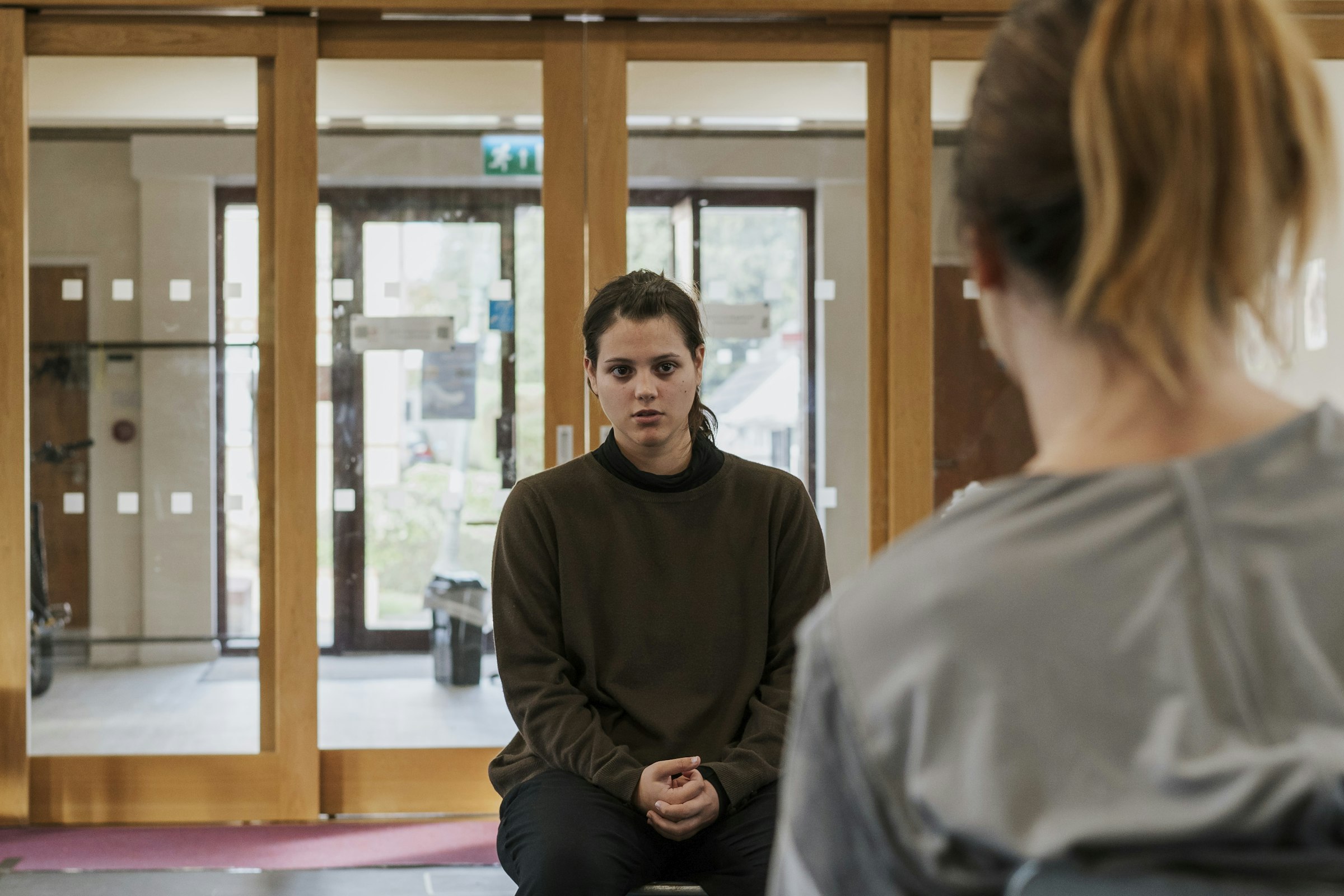 Beginning with debbie tucker green's evocative stoning mary, AUB's new play season will explore society's most affecting issues, from race and discrimination to relationships and self-discovery.
From the dreamy masquerade balls of Georgian-era England to the stark realities of the devastating AIDS epidemic of the 1980s, Arts University Bournemouth's new series of productions promises to educate, entertain, and enlighten new audiences.
The series features the heart-wrenching contemporary piece stoning mary, as well as feminist comedy classic The Belle's Stratagem, and a newly written play, Until The Sun Goes Down.
Season debut stoning mary was first performed at London's Jerwood Theatre Downstairs in 2005. Olivier Award winner debbie tucker green's powerful drama explores the realities of life in a war-torn country where families and lives are devastated by child soldiers and mob rule.
Taking place at AUB's Studio Theatre from Thursday 27 to Saturday 29 October, stoning mary combines a strong psychological backdrop with rap-repetition, poetic rhythm, and vernacular phrasing, with Director Kwame Owusu at the helm.
Kwame says: "stoning mary is about survival through the entire gamut of the human condition, and what makes this play important is that all the situations it delves into are happening in the world today.
"It's not about people being hit with statistics that they don't understand, or ideas that are outside of their own lived experiences, it's about seeing characters who live and love, just like we all do.
"I'm really fortunate to work with such a talented, open-minded, and collaborative cast at AUB too, there's such a willingness to dig in, to learn and grow, and to really explore the play together."

In their final year of study, students from AUB's BA (Hons) Acting course are involved in the University's cross-course AUB Productions group, an ensemble of Costume Designers, Set Makers, Makeup Artists, Dancers, and Actors who collaborate to create a broad variety of theatrical productions.
Third year BA (Hons) Acting students Elliot Cox and Georgia Weller will be taking on the title character of Mary and the Child Soldier.
Speaking with AUB ahead of the production, actor Georgia elaborated on the complexity of her leading role: "Mary is a strong-willed character, a visualist who sees facts, but she's also vulnerable and doesn't know a lot about the world.
"The play makes us reflect by exploring issues unfamiliar to UK audiences, like governments training children to become soldiers, and young people being forced to commit crimes against their own families. We have a choice to confront these issues, but we choose to ignore them.
"stoning mary is an unusual play where words are written in a similar way to how people speak, through short words and rap repetitions. Mary has been a challenging role, but performing alongside fellow actors has really helped me bring the words off the page – I've been really touched by my character and the world that they live in."
Fellow final year BA (Hons) Acting student Elliot Cox, who performs as the play's key protagonist, a 15-year-old Child Soldier, says: "My character has been brainwashed through propaganda, training to desensitise himself to violence, so he's become a killing machine, but he's still a child with emotions from the past."
The aspiring actor, who enjoys working in theatre and film, hopes to pursue more singing and music after university, transferring all his abilities to different mediums to showcase his skill set.
He adds: "AUB has prepared me for my future through its collaborative environment; even through things like modelling for a photographer on a shoot – it's maybe not what you'd consider traditional acting work, but when you are being made up as a character, you're performing.
"AUB students are always setting up opportunities and Acting students are always keen to get involved."
stoning mary will be performed at 19.30 on Thursday 27 to Saturday 29 October (Sat matinee at 14.30) at AUB Studio Theatre on the university's Wallisdown campus.