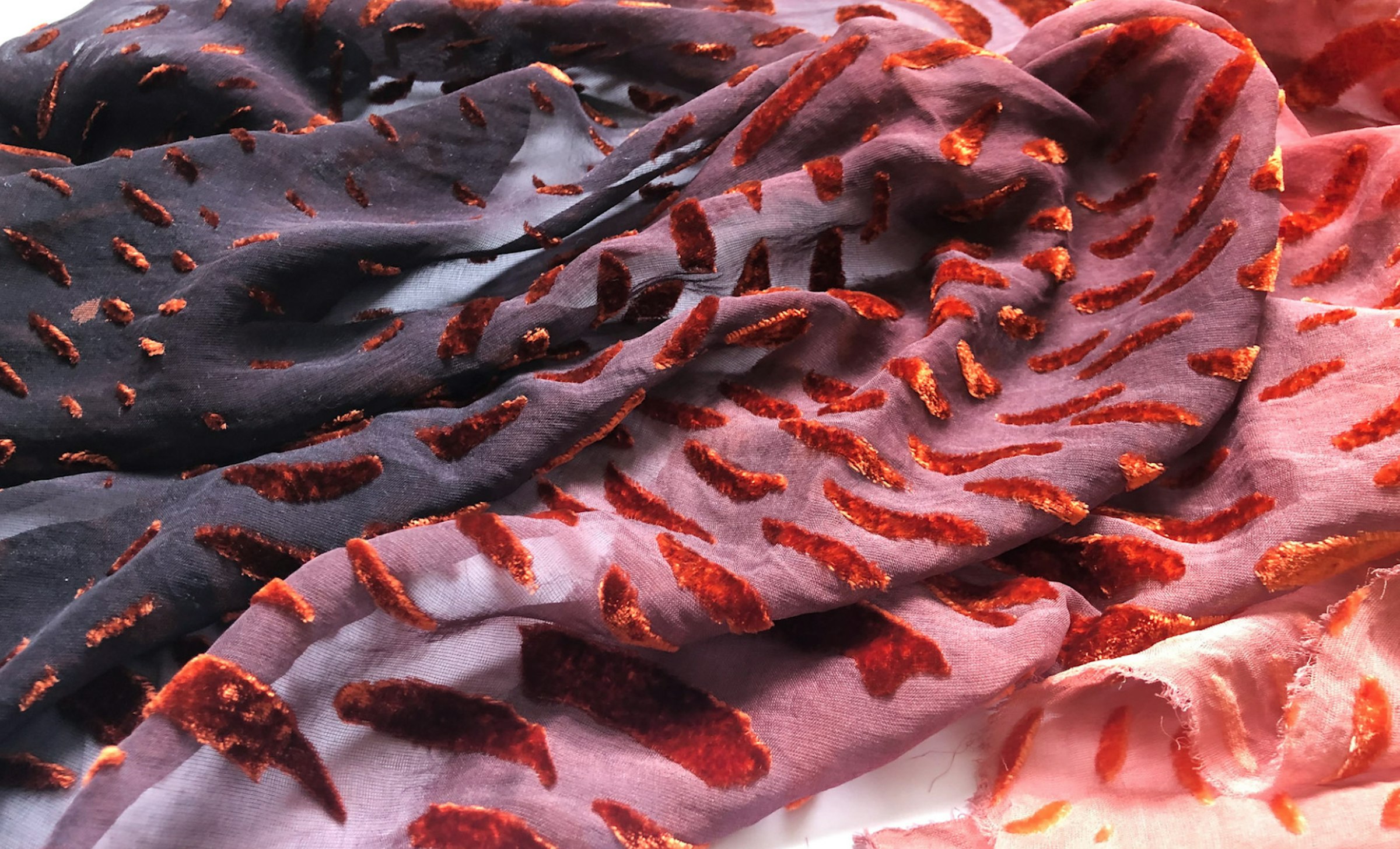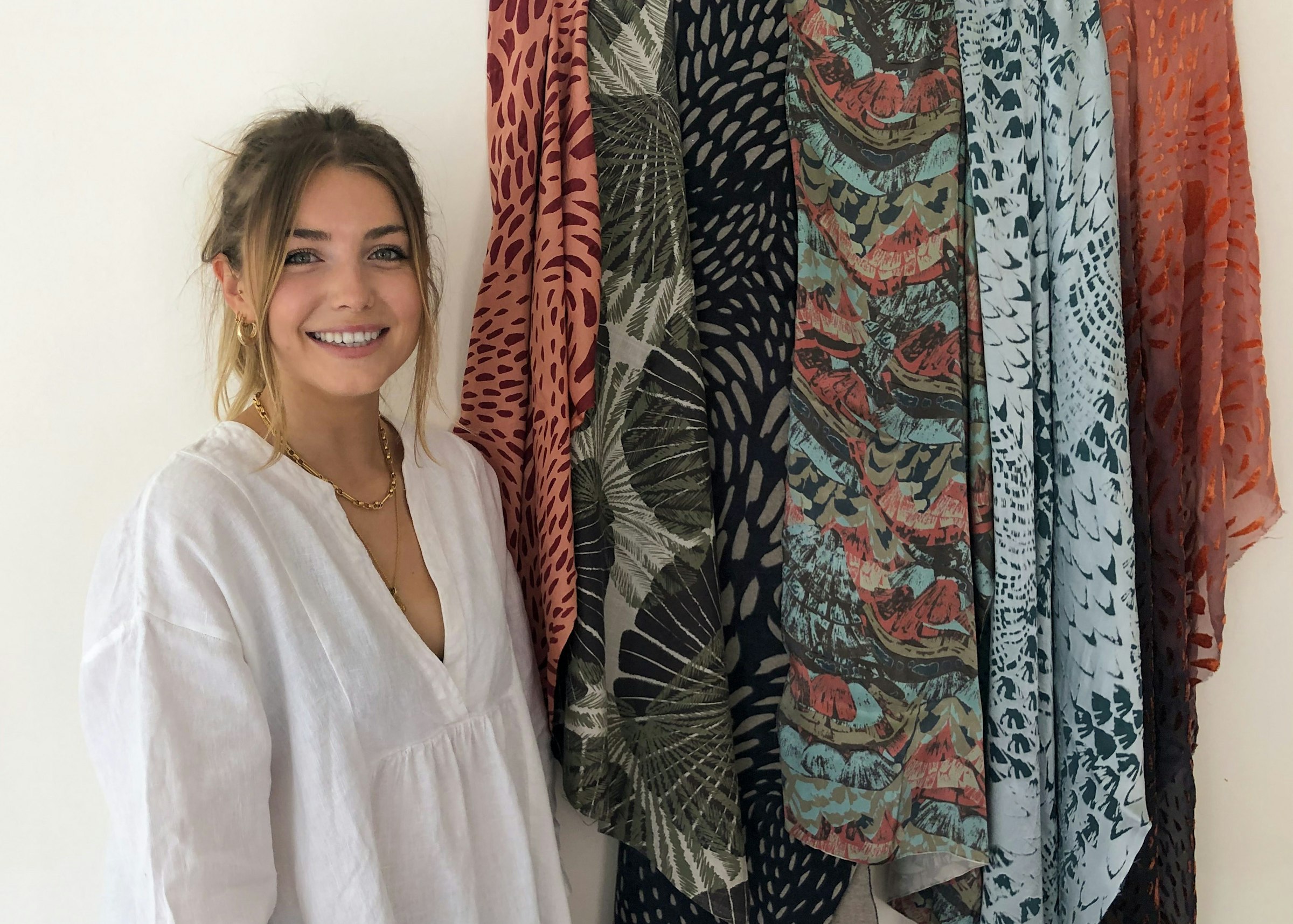 AUB Textiles graduate Lydia Kretowicz has been named the winner of this year's Robin and Lucienne Day Foundation Prize at Arts University Bournemouth.
Lydia's work was shortlisted among three other finalists, before being selected by BA (Hons) Textiles Course Leader Anne-Marie Howatt and Mary V. Mullin, Trustee of the Robin and Lucienne Day Foundation.
The Foundation, which was set up in honour of the pioneering furniture and textile design couple by daughter Dr Paula Day in 2012, aims to generate knowledge, appreciation and understanding of the nation's design heritage. The couple had each individually played a unique role in 20th century design, creating an extensive catalogue of work across more than seven decades.
AUB Chancellor Professor Sir Christopher Frayling and Fiona MacCarthy OBE are both named Patrons of the design education charity, and AUB has previously hosted the organisation's touring exhibition, Lucienne Day: Living Design, jointly curated by the university's Deputy Vice Chancellor, Professor Emma Hunt.

Speaking about her recent award win, Lydia said: "Being awarded the Robin and Lucienne Day Textile Design Prize is a really exciting achievement for me. After graduating, I aim to find work as a print designer, with the ambition of setting up my own fabric and wallpaper brand in the future."
She added: "Receiving recognition from the Foundation has given me greater confidence to consider pursuing this sooner, particularly as the coronavirus epidemic has had such an impact on the job market.⁠"
BA (Hons) Course Leader, Anne-Marie Howat, said: "I'm delighted that the award has been given to one of our textiles degree graduates and would like to thank the Foundation for the support that they have given the course and students over the years.
"I am so pleased for Lydia, she is a very accomplished designer with exquisite drawing and design skills, and she deserves to succeed."
Lydia's interiors collection Fight for Flight was inspired by British birds that are currently on the RSPB's 'red list of conservation concern'. Though the declining numbers of exotic species is well known, the threat to native British wildlife is often overlooked. The graduating textiles student hopes that her work can help raise awareness through her series of printed fabrics, wallpapers and tiles.