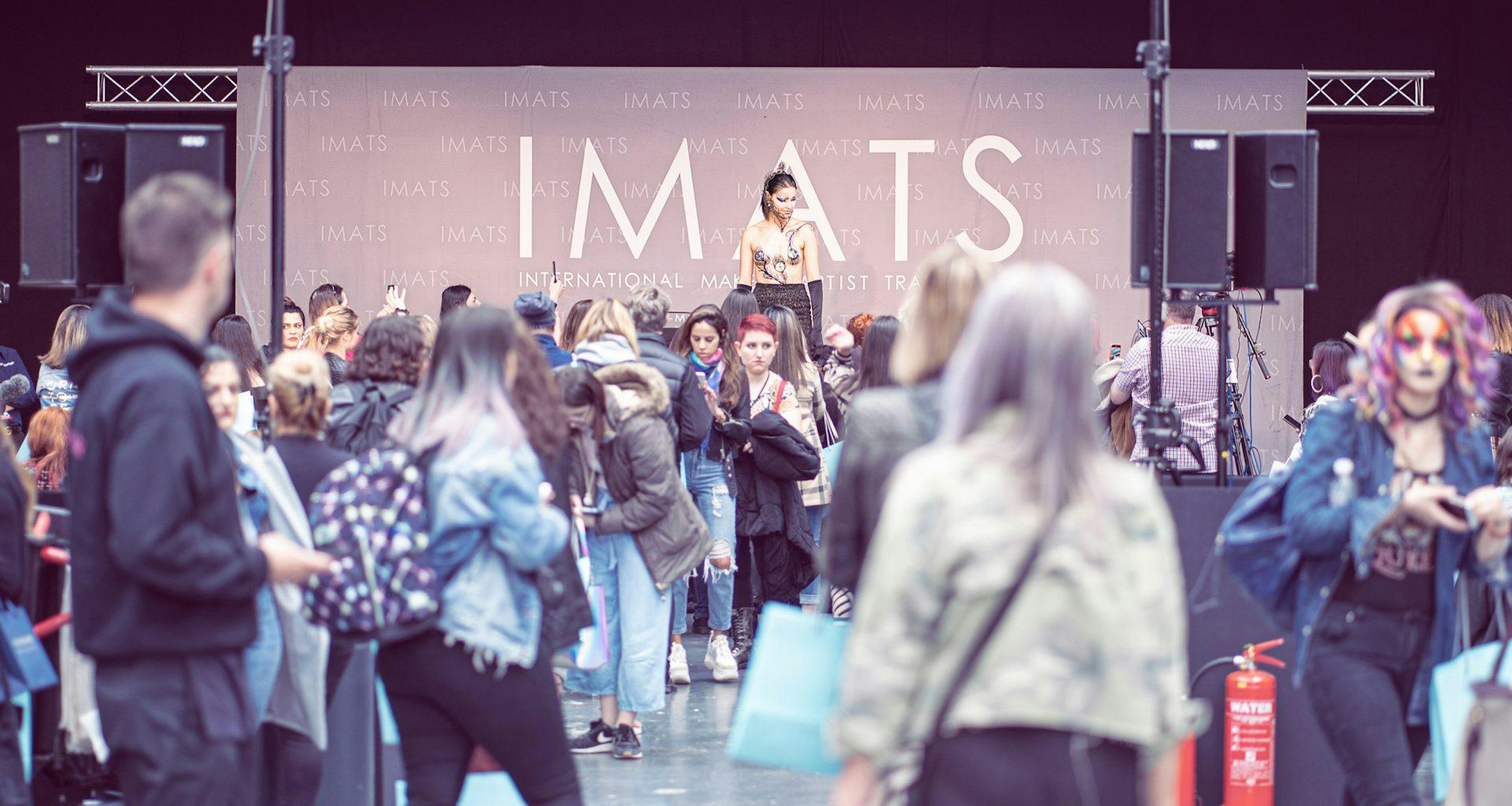 We caught up with the following graduating students:
Niamh Fitzgerald
What is your final project or the work you are working on at the moment?
For my final project, I re-created Pinocchio.
I wanted to recreate something with a lot of texture, as previously I had not worked on any big sculpting texture pieces.
I had two different characters to do, so it was a lot of work and I had a lot of different things to do. It was a lot of varied work I hadn't done before and I was doing it for the first time, it could have gone wrong at any moment.
How have you found your time at AUB?
I found my time at AUB really good, I've learnt a lot I didn't know existed.
There are a lot of different skills I've learned, my main skill are prosthetics, but we also did wigs, theatre, fashion… You learn so many different skills, which is really good.
There's been a lot of cross-course collaboration. For pretty much all my projects I have worked with acting students and photography students. It's great to see how other people work with make-up.
What are your plans for the future?
I know I really want to go in to film and television, because I really love being on set, so far, it's just finding how what I want to do and how to get there.

Yagna Sahapathi
Could you tell me a bit about your final year work, the inspiration behind it, what it means, what techniques you used?
I made two cow people for my project, a mother and a son.
The main inspiration behind my project was the fact that India is currently the largest exporter of cows meat and leather in the world. This is really shocking because India is a country where cows are respected and are also seen as sacred.
So I decided to base my project on this shocking truth and the whole aim of my project is to raise awareness about the agriculture industry.
I used the concept of uncanny in my make-up designs. The human mixed with the cow element adds a sense of both, familiarity and strangeness and makes the resemblance uncanny. I used this technique so that people are able to relate and connect more with the characters and feel what they've been through. I also made a short documentary about the mother and her son sharing their story with the world, as a part of my final project.
You used prosthetic, is that the main you work, prosthetics and make-up? Are prosthetics one of your favourite ways to work?
Yes! I like working with all techniques involved in make-up, but prosthetics is probably my favourite one. I really like sculpting which is one of the initial steps in prosthetics and to see your designs and characters come to life is one of the best feelings one could get.
Can you tell us a bit about your time at AUB?
I've learnt a lot. This wouldn't have been possible if I wasn't at AUB.
I've learnt a lot more than just make-up skills.
I think AUB is a great way to collaborate with other students because of the variety of courses. A lot of my skills have developed through working with others and most of my portfolio consists of the work I did on collaborations.
What are your plans for the future?
Right now, I miss being in India, so I'm looking to work in Bollywood, the Indian film industry.
Take a look at Yagna's Instagram.
Rosie Grose
Can you tell us a bit about your final major project?
So, I've made a silicone cowl that's all hair punched. The project was based on the 45th anniversary of Dungeons & Dragons. I made a big fantasy creature, a spider goddess (who is the villain of the story), I also did a film collaboration with BU and Costume.' This needs to be a big fantasy creature and a spider goddess.
What kind of techniques have you used?
I sculpted my cowl first, then I made a hairpiece that went on the back, then it was hair punched all the rest of the way round and I made a prosthetic nose. It was a lot but really worth it and I've learned a lot whilst working on it.
Can you tell us about your time at AUB?
Best bits – collaborating all the time, I've got a lot of friends in costume, film and other courses. I did a project last summer with visual effects and it's the first time I'd ever done anything with CGI. My peer, Georgia made a green bald cap and we applied it and now that has had visual effects added and it looks amazing.
I've learnt so many different skills from people from other courses, I didn't think I would get to work with visual effects, so I am really pleased I got to.
What are your plans for the future?
I really want to go into workshop – so things like hair punching, sculpting and mould making. All the messy stuff! I would love to work in that side, wherever it takes me, I'll pursue it.
My end goal would be to work with Guillermo Del Toro on a film, he worked on Pans Labyrinth and Shape of Water. He really cares about make-up and costume, so it would be amazing to work with someone with such a good eye.
I've done some networking here at IMATS over the last couple of days, met a lot of people and followed some people on Instagram. It's been fantastic for meeting people in the industry, it's my first time here and it's been really great.
Check out follow Rosie's work on her Instagram channel here.
Danielle Gray
What have you been working on for your final project?
A live-action remake for Assassin's Creed Origins, the video game. I made Bayek who is the main character and the mummy, who is Nefertiti.
I used prosthetics, made a wig, flat pieces and tattoo transfers on Bayek. On Nefertiti, I made hand prosthetics, a whole neck, chest piece and a face.
It has taken me since January to make everything and it's been a lot of hard work!
What's your favourite thing about AUB?
There's a lot of diversity and there are a lot of people there on different courses, so there is a lot of people that you can collaborate with. The course leaders encourage this, so it's really great for your portfolio, you've got photographers and costume students. One of the costume students made the costume for one of my major project pieces.
What are your plans for the future?
I really want to get a job in a workshop, so I'm going to send out a lot of emails and start looking around at jobs, I would really love to go into prosthetics. See Danielle's work on Instagram.