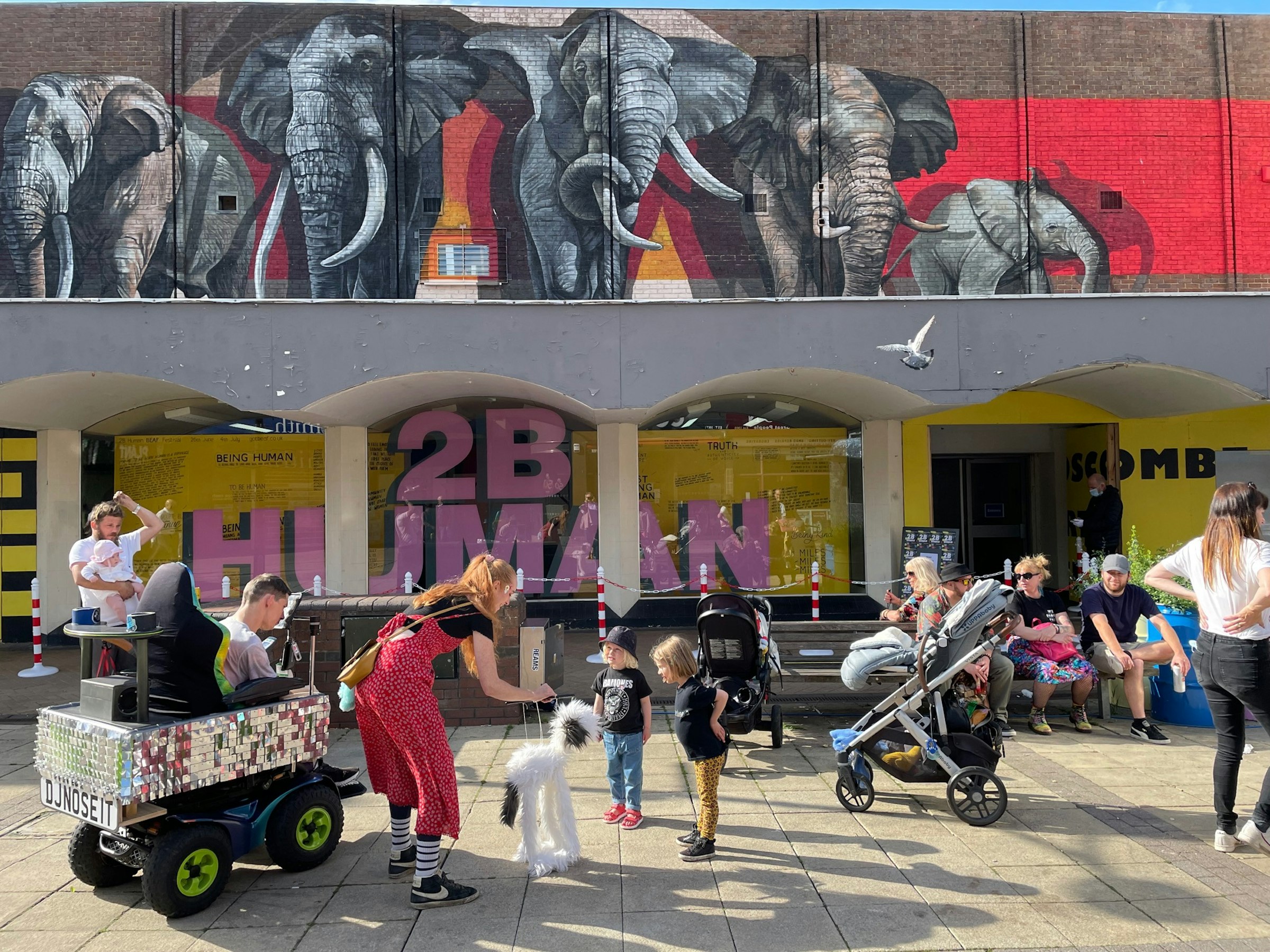 Following a hiatus in 2020 due to COVID-19, Bournemouth's Emerging Arts Fringe Festival is now back bigger than ever, showcasing 40 commissioned artists with more than 150 events for people of all ages.
The creative arts festival, which is supported by AUB, Arts Council England, the National Lottery Community Fund and Bournemouth Coastal BID, runs until Sunday 4 July, and will host events including live music, performance, visual arts as well as workshops and talks.
This year's festival theme asks us what it means to be human, and has been inspired by South African artist William Kentridge, whose short animated film Other Faces forms the centre-piece of a new exhibition in Boscombe Arts Depot (BAD), BEAF's new gallery and theatre space in the heart of Boscombe.
But it isn't just internationally-renowned artists in attendance, as a host of commissioned artists have also been creating new work for the festival. Despite the pandemic, more than 40 artists have continued to produce thought-provoking pieces that will be showcased at BEAF 2021.
AUB's I Can't Draw, a project that invites young people to connect with an inbuilt ability to express themselves and communicate through the making of marks, will also feature as part of BEAF's curated exhibition 2B Human. The schools outreach project provides six free creative lesson plans for teachers looking to help students develop crucial creative skills.
Meanwhile, AUB alumnus and Visiting Lecturer in Photography Caroline Beale Johnson, leads a group of photographers exhibiting Seeking Refuge, a visually reflective and moving insight into the lives of refugees and asylum seekers living in Bournemouth.
Second-year Creative Events Management (CEM) students from AUB have also taken part, responding to a BEAF's live client brief to celebrate the university's diverse creative community, which comprises staff and students from more than 60 different countries.
Connect explores the challenges faced by students in a multi-cultural world, creating a platform to showcase work inspired by lived experiences. Students from across all of AUB's courses were invited to submit work for the online exhibition, before going in front of the judges Louise Hall, outgoing AUB Student Union President; and Nkechi Nwokolo, artist, writer and performer.
BA (Hons) Illustration student Saule Dominaite and BA (Hons) Fashion Branding and Communication student Tanje Zimba were both selected as winners to showcase their work at the festival, with mentoring support and a £100 prize each.
Speaking about her award-winning work, Saule said: "This series was something I realised after having immigrated from Lithuania to the UK and having to study at an international boarding school, clashing mine and all the different nationalities I encountered there.
"The change of language wasn't necessarily hard, but the abrupt understanding that I will eventually lose my full understanding of my native language, and yet be more comfortable than ever in the now-globally adapted English language was an idea that took years to get used to and fully accept.
She added: "Living midway between "not fully Lithuanian" and "not fully English" felt like I am not a complete person in each, instead of an adapted mixture of both."
Read more about Bournemouth's Emerging Art Fringe Festival (BEAF) 2021