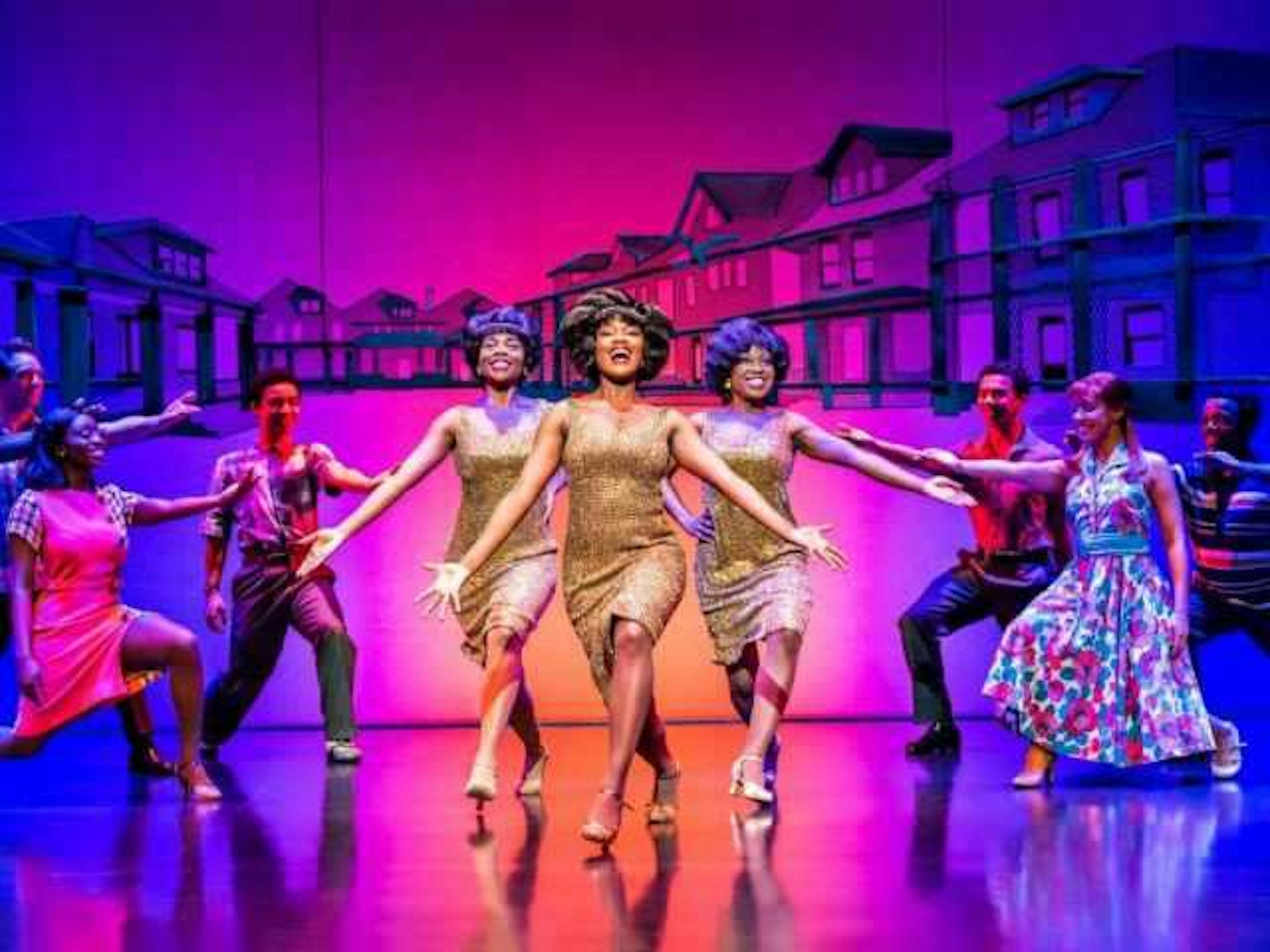 Ciara Baron graduated from BA (Hons) Costume and Performance Design in 2016. Here she talks about her time at AUB and what she's been up to since.
"I knew I had a passion for theatre and liked working three-dimensionally. When I came to an open day at AUB I knew instantly that this was the course for me. I thought the quality of work coming out of the course was incredible and was excited about the opportunity to learn about both design and making.
"I really enjoyed my three years at AUB. I was really proud to be a part of the university and loved my course. Some of the most important lessons I learned were that mistakes are part of the process and the importance of collaboration.
"I work freelance in costume for theatre. That includes a wide range of jobs from designing small shows, to acting as wardrobe assistant, making costumes or dressing backstage.
"When I first graduated I did some piecework with a company making mascot costumes, things like Paw Patrol and Peppa Pig. During this time I also designed a show based on the life of J.R.R. Tolkien. I then went on to be wardrobe assistant at the Poole Pantomime Aladdin. After that I did some freelance dressing at local regional theatres before landing the job I have now, dressing on Motown: The Musical in the West End.
"I love the people I work with! Working on a live show together you quickly become a family. Everyone is really close and is passionate about what they do. It inspires me to be around so many people who truly love their job and look forward to coming into work every day.
"At university the projects I am most proud are the two shows I supervised in my final year; Festen and Twelfth Night. One was a serious drama set in the 1990s in which a family gather for a black-tie dinner party, the other a fun Shakespeare comedy which we had set in the 1950s with a gender swapped cast. Since graduating I am most proud of my current job and to be working on the west end, although I have enjoyed every job I've had, especially pantomime!
"At the moment I am just enjoying where I am, and I'm looking forward to having lots of new, different experiences over the next few years, but ultimately I would like to be a supervisor or wardrobe mistress for big theatre shows.
"Enjoy your time at university and use it to do the big fantastic projects you really want to do to lay the groundwork for a great portfolio. Don't underestimate the importance of work experience; employers want to see that you have worked on real, live projects with professionals. When you graduate throw yourself straight in and approach everyone you want to work for, no one is going to come and find you!"
Photography ©Tristram Kenton.