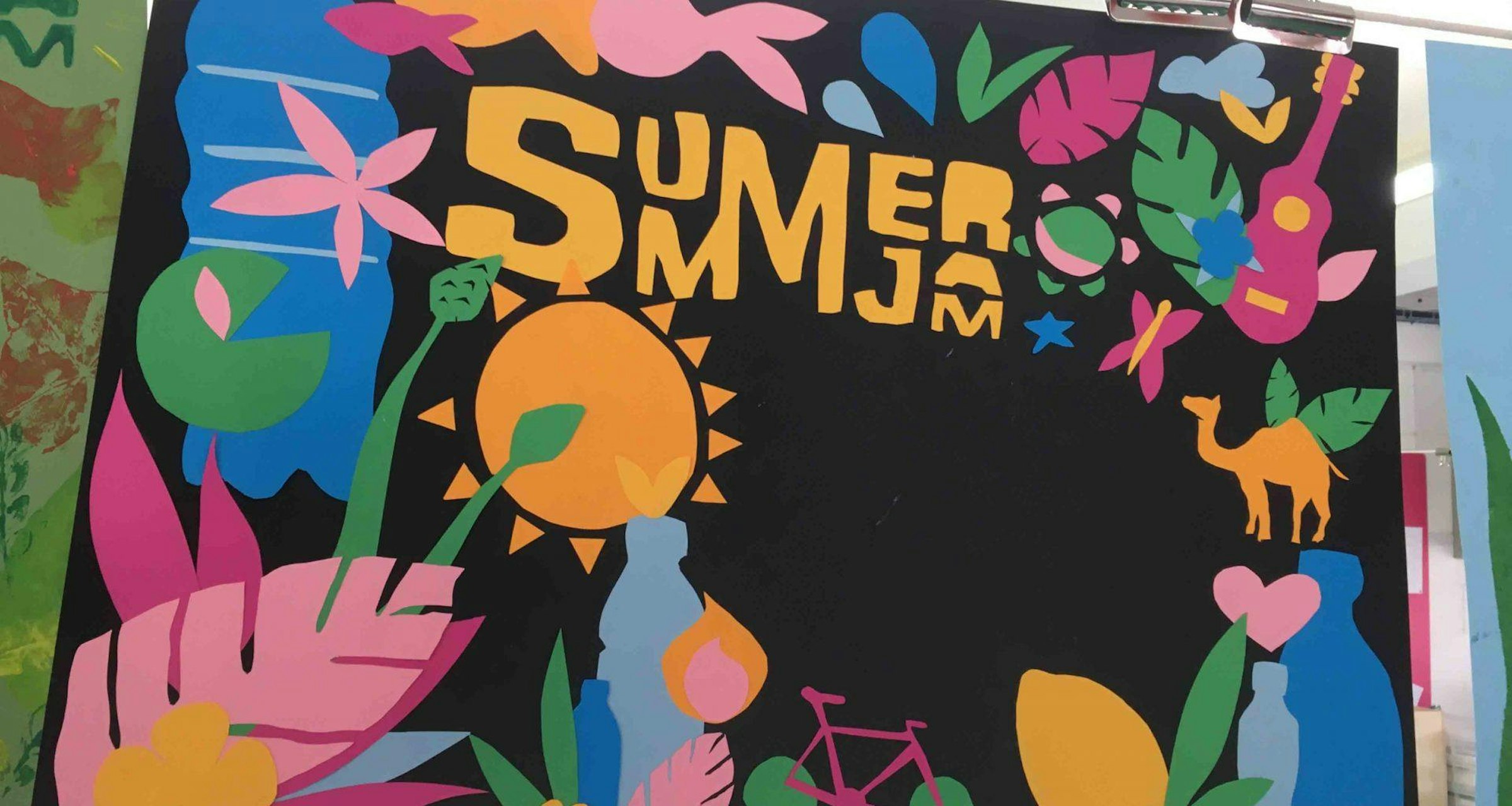 Gabbi Hass, Senior Lecturer BA (Hons) Graphic Design and Sharon Beedon BA (Hons) Illustration held a day-long, optional workshop on 4 June 2019 for BA (Hons) Illustration students.
The workshop involved making eco posters to fundraise for Greenpeace's summer event 'Greenpeace Summer Jam Festival' in Boscombe on the 27 July. During the day, a total of 50 posters were produced by the students, all made entirely from scrap material found around AUB.
Gabbi, who has been involved in fundraising for this event for the past two years, explained the importance of the workshop:
"Students benefitted from an informal, self-determined creative day working alongside staff in partnership. The brief was open, aside from the event logo, which a graphics student collaboratively designed with myself; the visuals were freely decided by the students. The posters created will be used in local shops and cafés around the Boscombe locality to promote the event.
"I like to think that this shows our students that creativity does not need big resources to benefit the maker, the environment and the community."