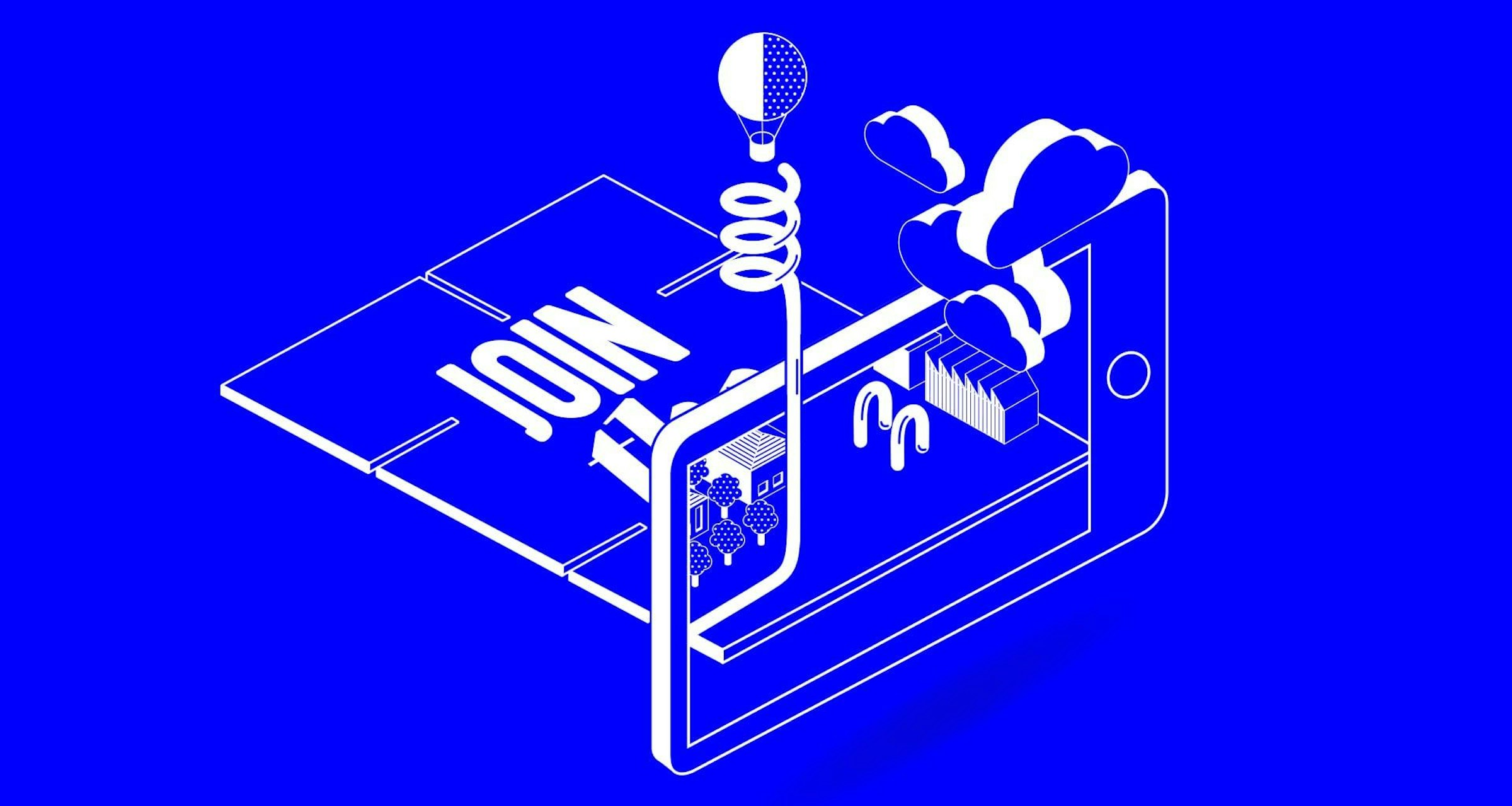 Harnessing advanced technology, our stunning 360-degree app allows applicants from across the globe to experience AUB's unique campus atmosphere from the comfort of their smartphone or tablet.
HOW DID WE DO IT?
This immersive experience was developed by brand design agency, Bond & Coyne. The technology works by activating a marker within our 'House of Cards' prospectus that triggers the AUB AR app to life when the user focuses their device camera on the prospectus' cover.
Part of the experience enables users to follow animated characters through campus remotely, with opportunities to click through to the AUB website for more detailed study information.
The app will be rolled out at higher education events, in addition to being shared with students in advance of open days. The app is also a great way to give future students, who are unable to visit AUB in person, a feel for our hub of creativity.
MASTERMINDED BY AUB ALUMNI
Jason Hancock from Bond & Coyne, the brains behind the app's making, also happens to be an BA (Hons) Visual Communication alumni. During the creation process, he wanted to draw on AUB's biggest 'asset' – our unique campus. He said: "Augmented reality provides an element of novelty, but we believe it also enables the University to showcase the very best of life at AUB."
He went on to say: "We hope it will become a strategic brand asset for AUB that can grow over time, providing additional information and event-based content as well as the chance to offer new opportunities and surprises to prospective students."
THE BIG LAUNCH
The app's launch takes place on campus inside a giant cube on Wednesday 25th April. Students will be able to enter the cube to experience the game-changing app in its full glory.
Running alongside the app's release, we have two videos, one demonstrates how to use the app, as seen below, and the second shows behind the scenes, the making of the app.
Looking back at his time at AUB, Maximillian said: "I learnt a lot about what kind of art I wanted to be making. I am still discovering my style and trying out new techniques, but AUB really helped me to consider the critical and physical aspects of my work.
"I really appreciated all the effort the tutors put into my practice and the time the took out to discuss my work and push my creativity."
Maximillian has previously shown his work in The Old Truman Brewery in London and at Project Space 5 at AUB.