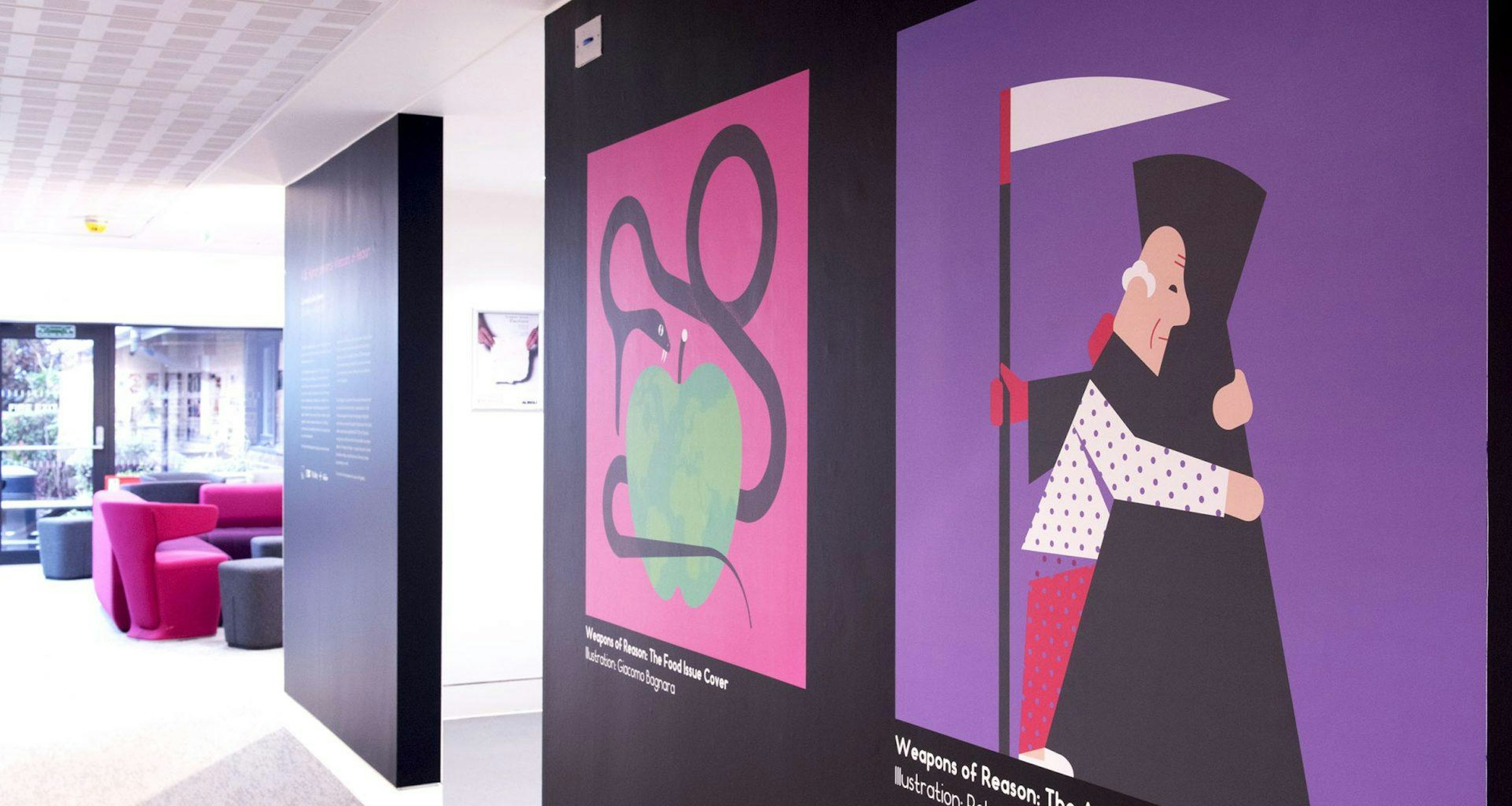 AUB Human was delighted to curate Weapons of Reason, a publishing project by Human After All to understand and articulate the global challenges shaping our world.
Weapons of Reason (WoR) aims to make it easier to understand complex global issues, communicating them with ruthless simplicity while remaining impartial, sincere, and without agenda. WoR aims to connect the world with reason, giving their audience the information it needs to make more informed decisions and the resources required to take action. WoR wants their readers to become doers.
The exhibition, which formed part of the AUB Human events in 2019 was curated by Alice Stevens, and took place in the Live Project Space at AUB from 28 February to 18 April and welcomed many visitors and positive comments.
MEET THE CREATIVE DIRECTOR: PAUL WILLOUGHBY
Paul Willoughby is co-founder and an executive creative director at Human After All, and the former creative director of Little White Lies magazine. An award-winning designer and graphic artist, Paul has curated the Guardian's Masterclasses in Illustration, while his clients have included Nike, BAFTA, IBM and Facebook. Among other work at Human After All, he handles the creative direction of Weapons of Reason — a project that aims to better articulate and help us understand some of the most complex issues shaping our world.
Visit Paul's website.