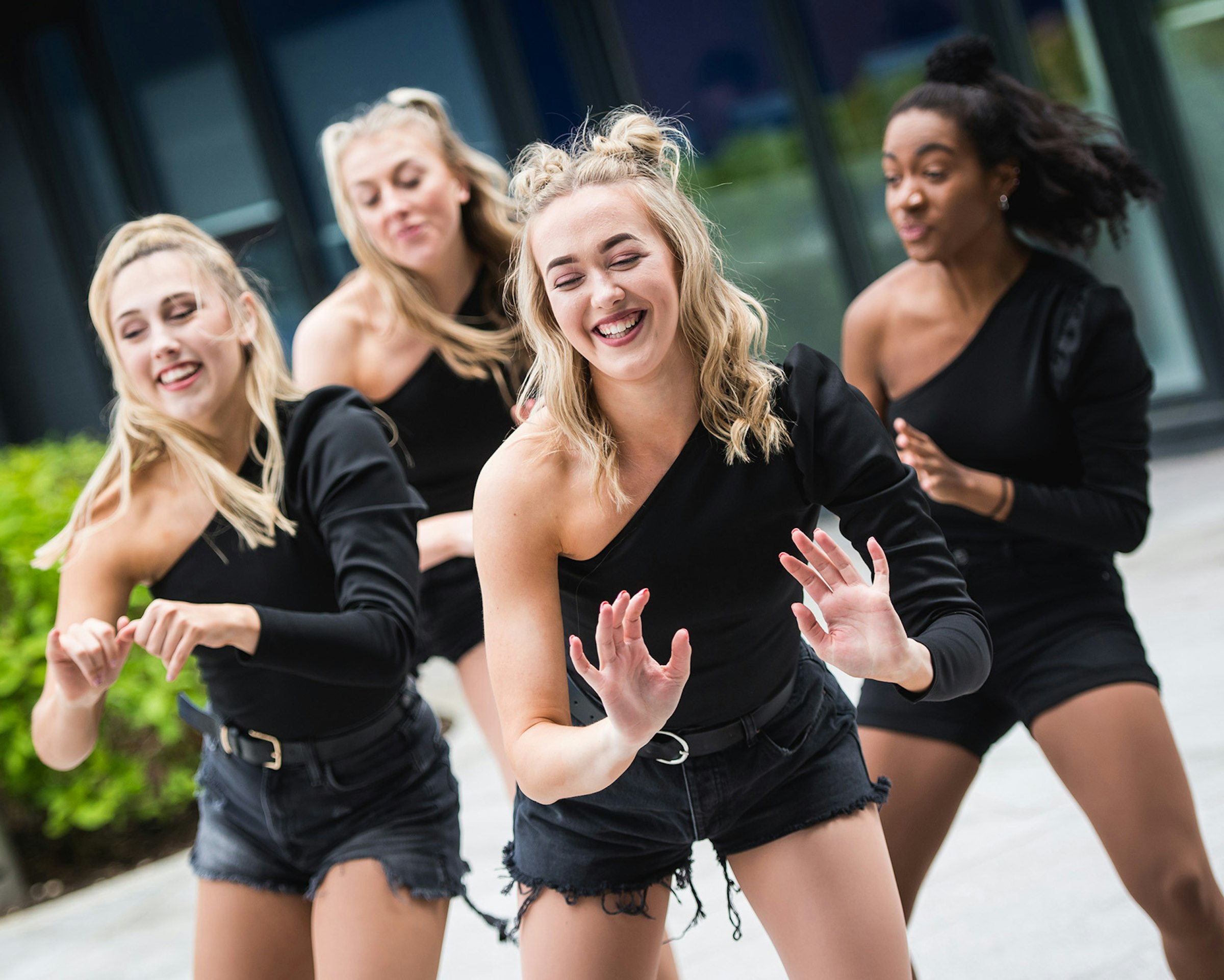 Despite being under the constraints of lockdown, and with gyms across the country closed since March, a huge amount of people have been determined to keep fit, active and mobile by embracing dance as an energetic form of personal exercise.
Working with Uswitch and fellow dance teacher Andrea Rose, AUB Dance Course Leader Jane White has examined ten of the world's most popular dance routines in order of skill level, moves, learning time and calories burned.
Through the ranking, Beyonce's Single Ladies emerged as the most difficult routine, ranked 9.5/10 by both Jane and fellow dancer and adjudicator Andrea Rose. MC Hammer's iconic U Can't Touch This followed in second place with a score of 9, burning more than 35,269 kilocalories – comparable to around 54 hours on a treadmill, and 137 hours of cycling.
The routine, which gathered popularity in the '90s, takes around a week to learn, features a number of Hammer's signature moves, including the often-attempted and seldom perfected 'Hammer Dance' and Running Man'.

Jane said: "The main thing about dance is about having fun. Dance is definitely challenging, both in terms of physicality and creativity, but it's also a really powerful tool for helping us to stay fit and healthy.
"Research has shown that dance has a very positive effect on wellbeing and mental health, and I think that in these difficult times, Dance can help us all in a variety of ways. Although we've carefully selected dances that reflect calorie burn, complexity and effort, we've also looked at routines that are fun and engaging.
She added: "It's also the perfect time to take up a new hobby, and when the time comes, there will be a perfect opportunity to showcase those newly learnt skills; either on stage, on the dancefloor or even out and about on your daily exercise."