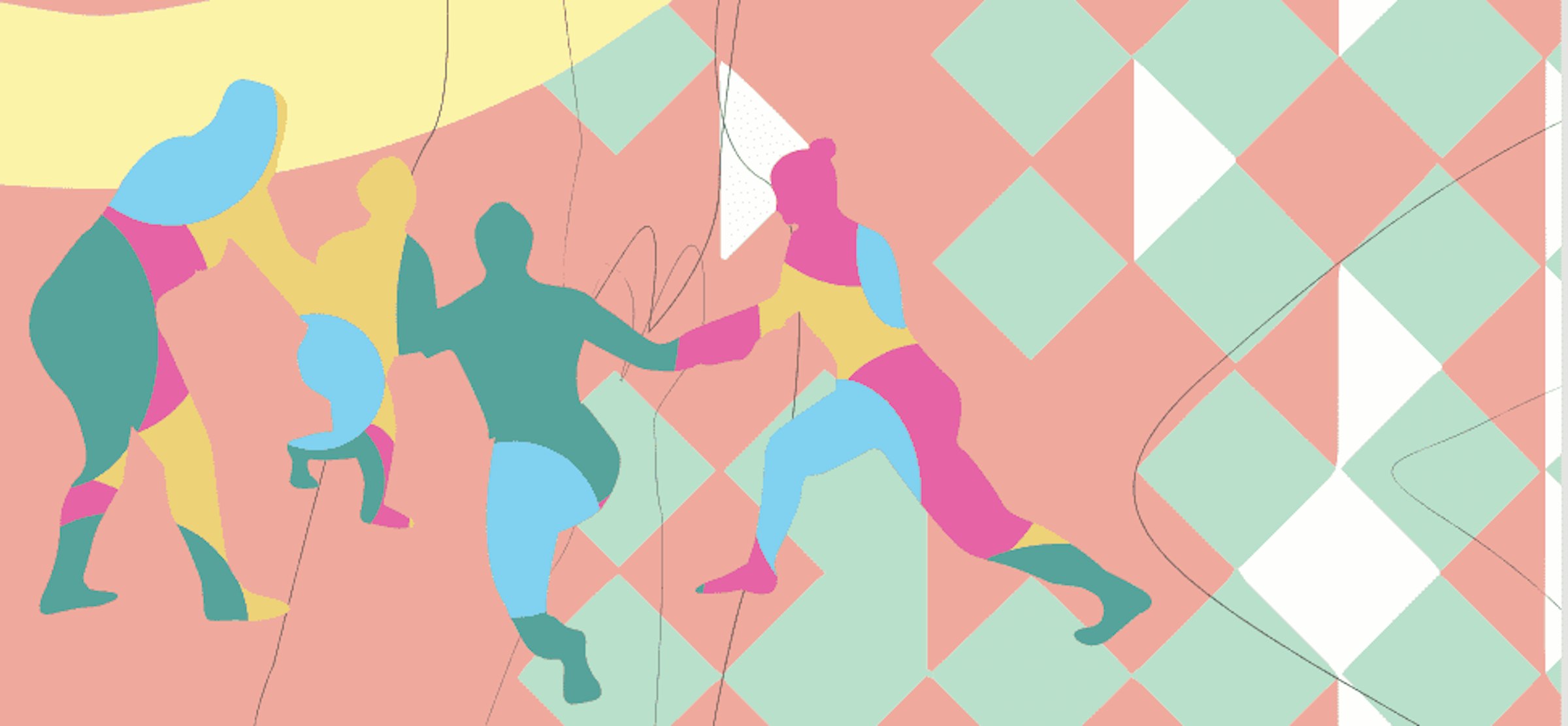 What's Your Superpower? is a cross-course collaborative production between Dance, Costume and Performance Design, Creative Writing and Illustration, and tells the story of eight women exploring their own uniqueness in a society increasingly concerned with perfection; discovering the strength of their own individuality through collaboration and friendship.
Performed by second year BA (Hons) Dance students and directed by Course Leader, Jane White, the piece of narrative dance theatre was created in response to a number of original pieces of flash fiction and prose poetry written by Dr James Cole, Course Leader for BA (Hons) Creative Writing at AUB.
Over a period of weekly rehearsals, Illustration students have been observing, recording and mark-making to the energetic performances of the eight BA (Hons) Dance students, culminating in a series of inspired digital paintings.
Sharon Beeden, Senior Lecturer in Illustration at AUB, said: "In responding to the nuances of emotion, underlying themes of the poetry and the rhythm of the music, illustrators have given great consideration to the use of colour, pattern and gesture.
"Some students chose to reflect the key aspect of the movement, whilst others have been inspired by the dynamic shapes and silhouettes of the dancers and their respective inter-actions, resulting in a powerful fusion of energy and spirit."
Jane White, Course Leader for BA (Hons) Dance at AUB, said: "What's Your Superpower? has benefited greatly from a cross-disciplinary effort between Dance, Costume and Performance Design, Illustration and Creative Writing courses. Each year, our shows take place in professional venues, to professional standard where audiences continue to be captivated by the work of AUB students.
"BA and MA Illustration have worked with the show's artistic director, crew and performers to create a set of unique and varied digital drawings that help further emphasise the core values at the heart of our production, those of self-identity, friendship, collaboration and the importance of being unique in a society that perpetuates a pursuit of perfection."
Read on for more information about our BA (Hons) Illustration course.