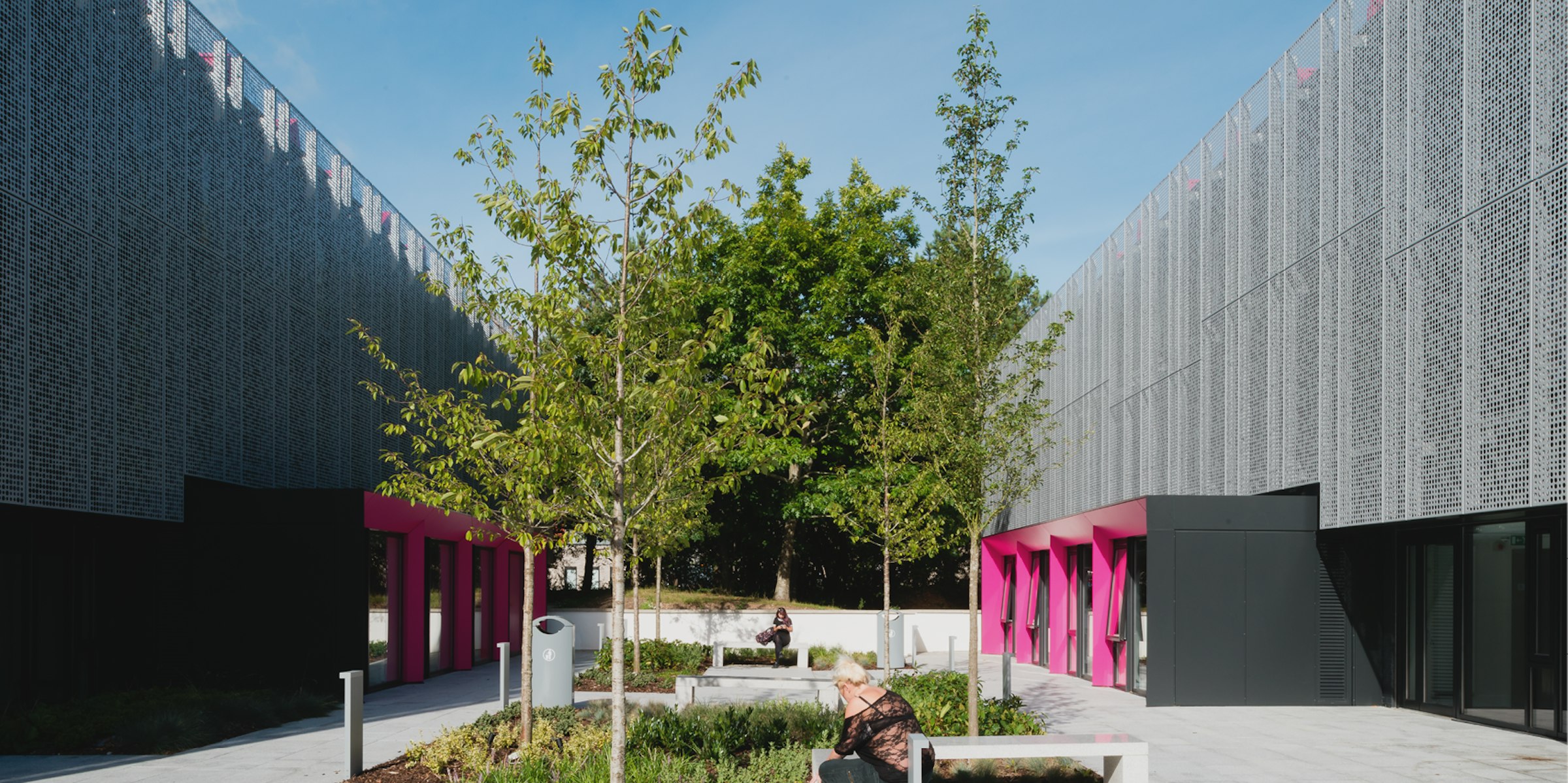 To mark Earth Day on Friday 22 April, Arts University Bournemouth will be hosting a week-long programme of events, including author talks, writing activities and playshops, and an open mic session.
Originally began in 1970, Earth Day is celebrated by more than 1 billion people across 193 countries, and demonstrates support for environmental protection with a range of global events.
Events at AUB are aligned to the University's Sustainability and Net Zero objectives, and will include guest talks by authors Anita Sethi (I Belong Here) and Nicola Chester (On Gallows Down), a session led by AUB's Museum of Design in Plastics (MoDiP) and an Art and Ecology Playshop in the Innovation Studio.
Groups will also be looking at wild writing across the campus and an 'Earth Bards' Open Mic session will be held at L'Arte Coffee Shop, next to AUB's Campus Halls.
On Wednesday 20 April, AUB Open's Lecture Co-designing the Eco-Village of the Future will see interdisciplinary collaboration across areas of environmental science, anthropology, engineering, architecture and creative writing, discuss how creative-critical practitioners could create a 'future village'.
Dr Kevan Manwaring, Event Organiser and Senior Lecturer in Creative Writing, said: "AUB is the perfect habitat for creative cross-fertilisation. My wish is that together we rise to the challenges we face with ingenuity, gusto and panache - producing amazing art to inspire the wider public and future generations."
Events are free and open to all, but some have limited numbers so booking recommended. For bookings and full programme, contact Kevan via email.

Tuesday 19 April
16.00: WILD WRITING with Kevan Manwaring
An experiential writing workshop. Meet outside Arts Bar with pen and paper. Dress for the weather/walking around campus (1 hour)
18.00: GUEST AUTHOR: ANITA SETHI (I Belong Here)
A journey of reclamation through the natural landscapes of the North, brilliantly exploring identity, nature, place and belonging. Beautifully written and truly inspiring, I Belong Here heralds a powerful and refreshing new voice in nature writing.
Anita Sethi was born in Manchester, UK and is an award-winning writer and journal-ist. She is the author of I Belong Here: a Journey Along the Backbone of Brit-ain (Bloomsbury, Spring 2021). It won a Books Are My Bag award, was shortlisted for the Wainwright Prize for UK Nature Writing and she is also recipient of an RSL Literature Matters Award. Anita is a Judge of the Women's Prize 2022.

Wednesday 20 April
10.00-12.00: PLASTICS AND THE ENVIRONMENT CREATIVE WRITING WORKSHOP — Louise Dennis, Museum of Design in Plastics—AUB Library
Exploring the impact of plastics on the environment in this inspiring, award-winning space, we'll respond with our writing.
Limited spaces, please confirm attendance: kmanwaring@aub.ac.uk
14.00: HEDGEHOG SOCIETY TALK – Jo Wilkinson
Jo Wilkinson of the British Hedgehog Preservation Society discusses the Hedgehog Friendly Campus initiative, followed by hedgehog inspired writing activities! Read more here.
18.30: AUB OPEN LECTURE: CO-DESIGNING THE ECO-VILLAGE OF THE FUTURE with Dr Kevan Manwaring, Senior Lecturer in Creative Writing

Image: RegGen Villages, courtesy of EFFEKT
What kind of world do you want to live in? If you could design an eco-village 30, 50, 100, 500 years from now what would it look like and feel like to live there? In this talk, Dr Kevan Manwaring will discuss creative approaches to imagining future living spaces. Participants will have a chance to contribute to the process and discuss issues.
Thursday 21 April
16.00: MARINE GOTHIC: WRITING ECOFICTION WITH ANNA ORRIDGE
This session will explore the subgenre of Marine Gothic and how its tropes and themes often intersect with those of eco-horror and cli fi. It will open with a reading from Anna's short story 'Coracle', due to be published in Gothic Nature Journal this year. You will then be invited, via a series of prompts, to create your own piece of Marine Gothic flash fiction.
Anna Orridge holds an MA in Creative Writing from the University of East Anglia. Her short horror fiction has appeared in writing journal Mslexia and the anthology 'Rock Band', published by Ghost Orchid Press. She recently won a poetry competition hosted by Hot Poets, a project which pairs poets with scientists to create work that transcends the doom and gloom of climate change, and focuses on mitigation and solutions. This year, she will have an essay, Bihexuality in The Craft published in the anthology 'Divergent Terror'.
Go to @orridge_anna to discover more about her climate activism, writing and unhealthy obsession with corvids.
Friday 22 April
10.00-12.00 ART & ECOLOGY PLAYSHOP INNOVATION STUDIO.
Using sketching, painting, modelling, writing, storytelling, and movement, we'll codesign the ecovillage of the future! A fun, exploratory space open to all. Limited numbers, so please confirm attendance via email.
14.00 – GUEST AUTHOR TALK: NICOLA CHESTER (On Gallows Down)
Shortlisted for the Richard Jefferies Award 2021
Nature Writing: Place, Protest and Belonging
Nicola Chester has been 'nature writing' for almost twenty years. She is the first and longest-running female columnist for the RSPB's magazine, Nature's Home, a Guardian Country Diarist, and has contributed to several anthologies. Her memoir, On Gallows Down, Place, Protest and Belonging was published in October last year. She writes to ignite and sustain a passion for nature in others, and as an act of resistance to its loss. Nicola writes 'between the gaps' of life, and is also a Secondary School Librarian. She lives with her family as tenants in a farmworkers' cottage in the North Wessex Downs.