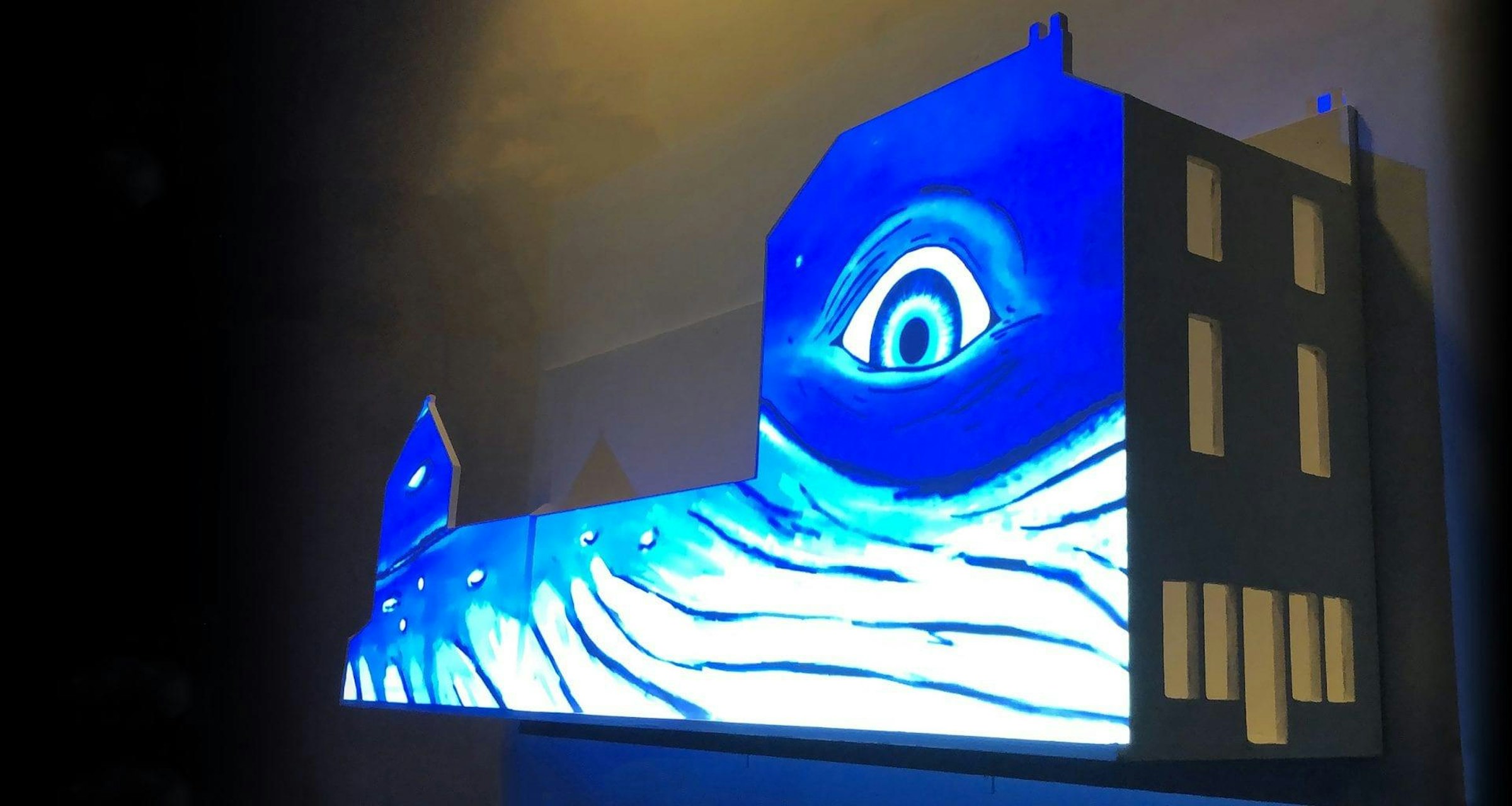 Architecture and Animation students will be exploring the festival's theme of 'spectrum'; telling the story of Poole and those living, working and visiting the town via projections, interactive light and sound.
Projection Mapping of Poole Stories, curated by BA (Hons) Animation Production, and BA (Hons) Architecture, will see a series of immersive and explorative projections mapped across Poole's Lighthouse Theatre, home of the Bournemouth Symphony Orchestra (BSO).
AUB Senior Lecturer in Animation, Ian House, will also be exhibiting a zoetrope device as part of the festival; a spinning disk that revolves in tandem with a strobe light to create the illusion of animation with models.
AUB Animation Lecturer Mark Collington, who is supervising the group, said: "Animation and Architecture are both subject areas that build worlds, and each discipline often approaches this in surprisingly abstract ways.
"Animation is often concerned with how illusion, time and sound can be used to create a sense of place; whereas architecture is often concerned with social and environmental aspects of designing places.
"It is always really exciting to put two disciplines together to work on a project, as you never know quite what is going to come out of the collaboration. But you can be sure that it will be very different to the ideas from only one discipline working on a project."
The projection mapping installation will see students take audiences on a journey to explore the historical aspects of Poole's vibrant maritime history, as well as what it means to be part of a contemporary town still thriving with industry today.
The exhibits will be available for public view from 18.00-22.00 at Poole Lighthouse from Thursday 20 February until Saturday 22 February.