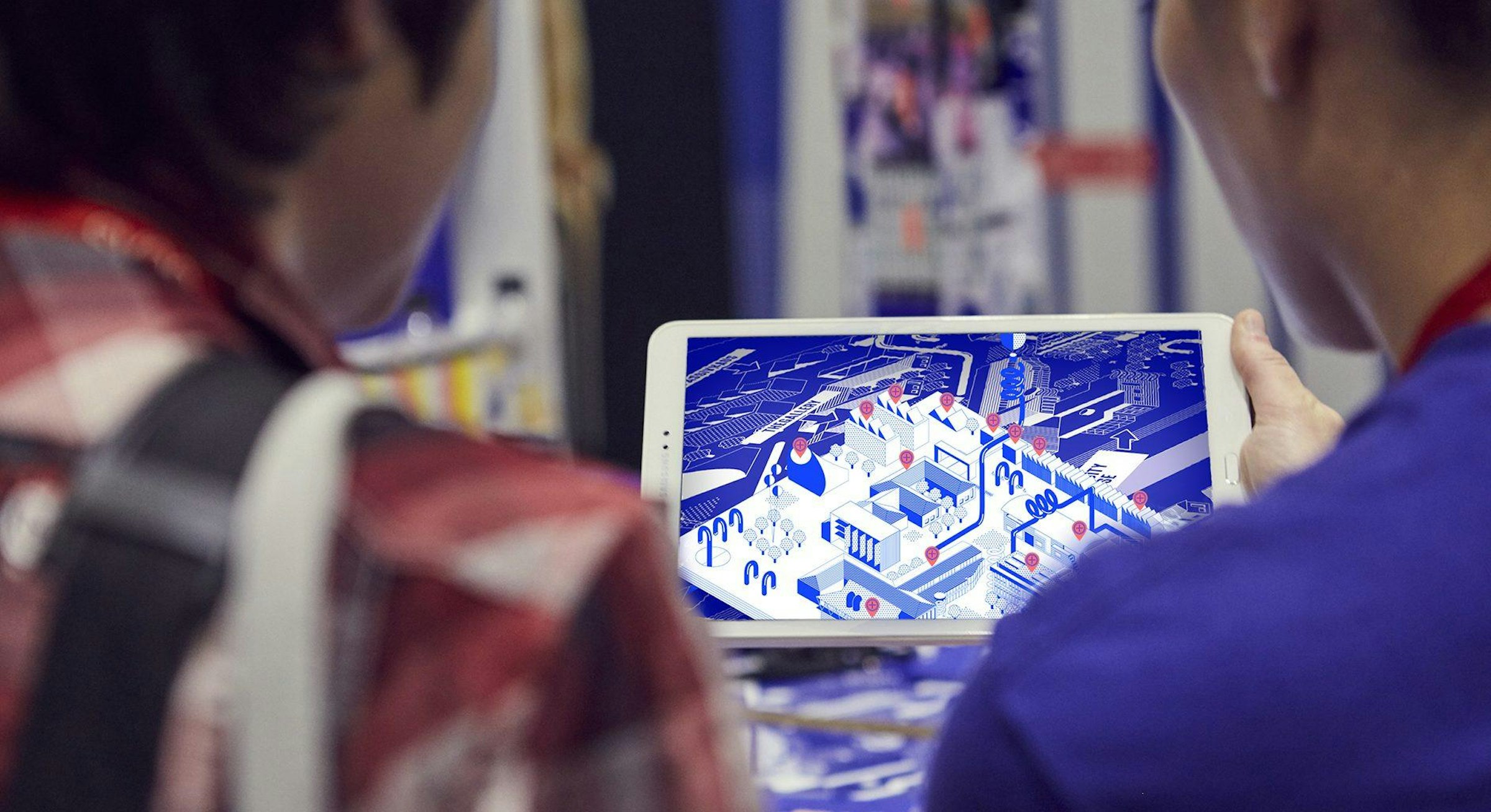 The 'Best Use of Innovation in Education Marketing' award recognises Higher Education Institutions (HEI's) that demonstrate highly innovative marketing. AUB's entry highlighted AUB AR, an augmented reality app designed to offer a virtual Open Day experience to prospective students.
Launching directly from user's mobile devices, AUB AR offers users a virtual tour of the campus, using a map and 360-degree visual representations and animations to explore the campus, facilities and courses on offer.
The app has been instrumental in achieving an increase of 11 per cent in applications from prospective students not attending an Open Day.
Judges commenting on the award, said: "A demonstration of a truly innovative and seamless campaign, this was an ambitious, daring and well-considered creative leap for Arts University Bournemouth."
AUB's Acting Head of Marketing, Karen Thurlow, said: "I'm so proud of our outstanding marketing team and the inspiring work that we do. To win Gold at the national HEIST Awards is fantastic recognition by the marketing industry and a wonderful reward for the creativity we put into our work.
"As an arts institution, we strive to show people what AUB is all about rather than tell. As soon as we have to explain that AUB is a creative place, creativity is no longer doing its job of telling stories."
She added: "With AUB AR we continued this mission by giving the students the platform to explore, leaving both the campus and the incredible student work which is created here open for individual interpretation without direction. We have managed to demonstrate the University's qualities through experimentation with inventive formats and a beautifully designed outcome."
The win adds to AUB's recent successes, with the BA (Hons) Dance course scoring 100 per cent in this year's National Student Survey (NSS), and the institution rising more than 80 places to 34th of 164 Higher Education Institutions in terms of overall student satisfaction.