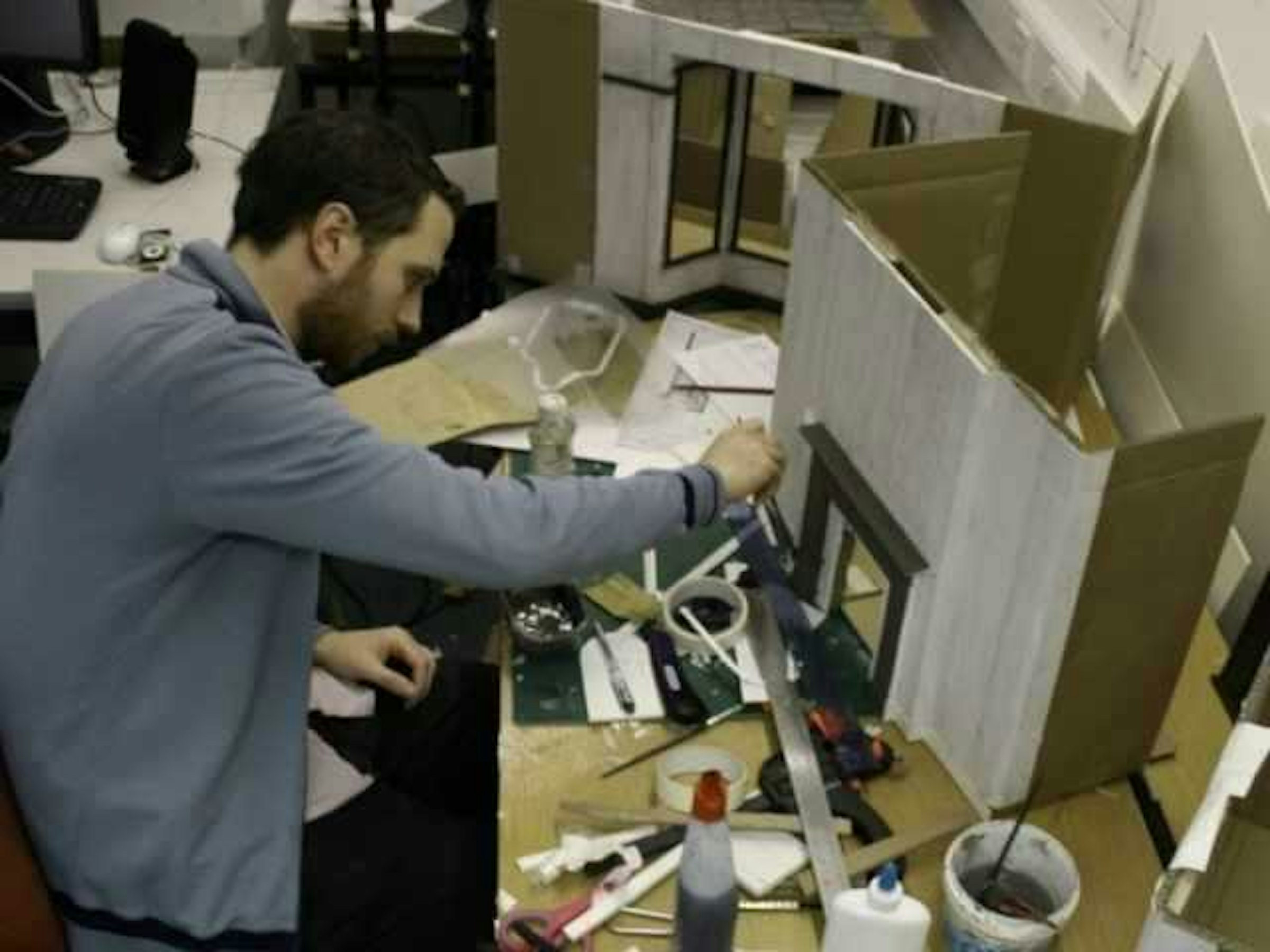 MA Animation and Research Degree alumnus Dr. Joe Sheehan speaks to us about his time on the MA Animation course, completing his PhD with AUB and the career it has led him to.
Joe graduated from the MA Animation course in 2010, and completed his Doctorate in 2016. He now works at Hull School of Art and Design.
"I had looked at a few other MA Animation courses but the MA at the AUB was the only one that would give me the time and space to build my own sets. Upon attending an interview with Professor Paul Ward and Professor Peter Parr I was convinced the AUB was the right place for me due to their knowledge and enthusiasm for animation.
I really enjoyed my time at the AUB. The campus was going through a period of change and it was exciting to be there knowing that the place was vibrant and developing. The course itself was well run and all the facilities and equipment I needed were provided for me. Paul and Peter really aided my development and devoted a lot of time to me and my work. The university and tutors can provide all the facilities you need but without the drive to work hard you won't succeed.
I went straight from the MA to the PhD. The level of research and critical thinking required for the MA is a real step up from a BA course and helped prepare me for the next step to the PhD.
As previously mentioned I moved on to the PhD course at the AUB after my MA. After completing that course I got a job working at Hull School of Art and Design on the Film-Making and Creative Media programme. I also lecture on the Fine Art course. They are very practical courses, so my job involves some lecturing/seminars and also workshops. For the film course this mainly involves production design and the construction of models.
I was attracted to the job on the film course because I could utilise my model making skills learned over the years making stop-frame sets. The best part of the job is being in a creative art school environment and engaging with student artwork/films.
The animation I made for my MA is a piece of work I am proud of. 'The Ten Mark' is an examination of the atmosphere within 10 Rillington Place, based on archival photographs and documents.
Professor Paul Ward, MA Animation Course Leader at AUB, wrote a journal article, published in 'Animation: An Interdisciplinary Journal' about the film.
My one piece of advice for the next generation of creatives would be; turn up every day, work hard and don't be afraid to spend 10 hours thinking for 1 hour of practical application – thinking about art is work."