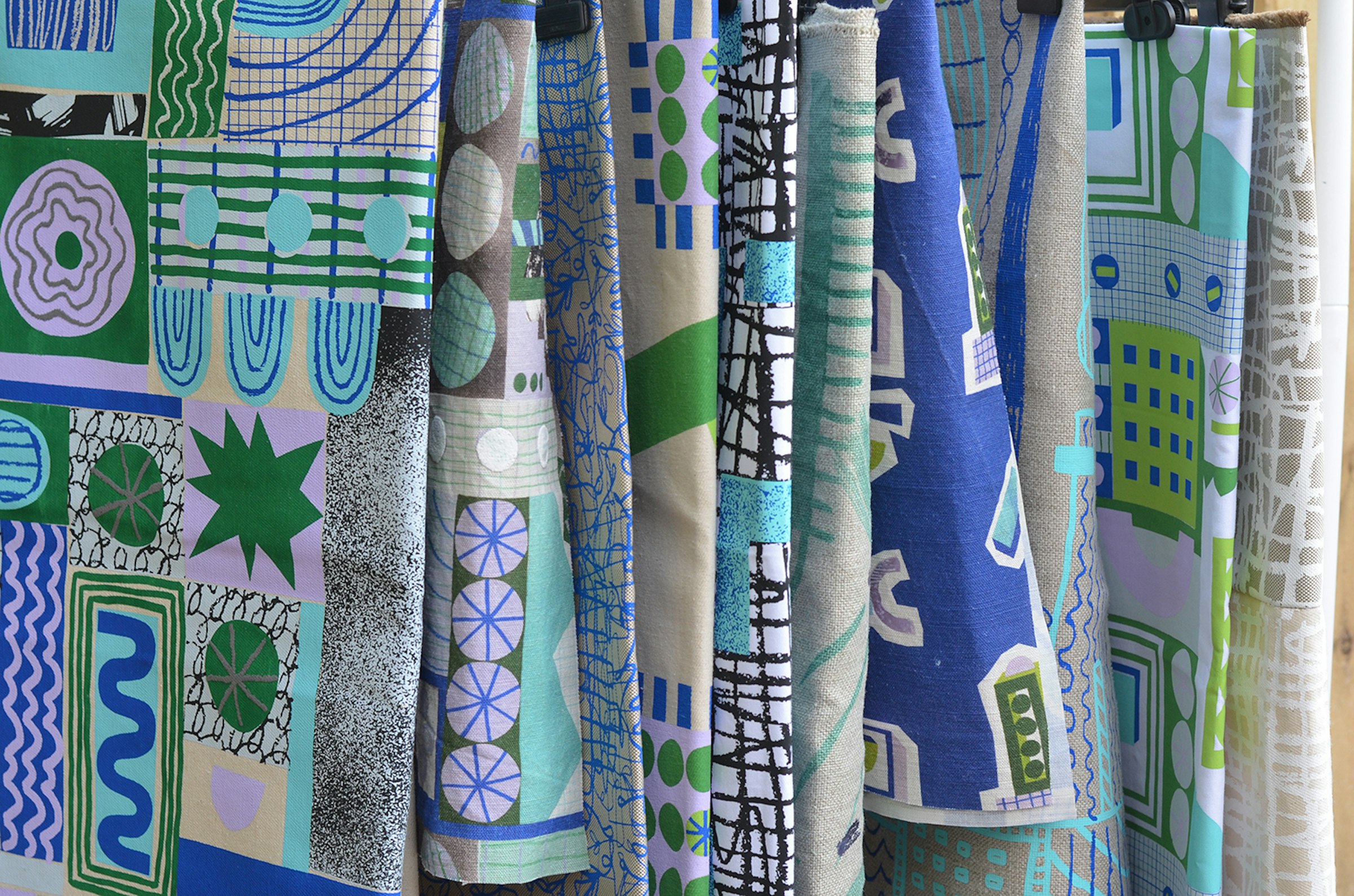 BA (Hons) Textiles graduate Tianna Pepe has been named the winner of this year's Robin and Lucienne Day Foundation Prize at AUB.
Tianna's project, titled 'Out and About', was shortlisted alongside work by other finalists before being selected by Anne-Marie Howat, AUB's Textiles Course Leader, and Mary V. Mullin, Robin and Lucienne Day Foundation Trustee.
'Out and About' was inspired by Tianna's photography of everyday outdoor settings, and holds a magnifying glass up to found textures, colours, patterns and compositions. The collection consists of both hand and digital prints, as well as tufted rugs and 3D jesmonite pieces.
During the design process, Tianna had soft furnishings and upholstery in mind for the print side, whilst the 3D pieces were intended to be displayed as ready-made decorative items.
The Robin and Lucienne Day Foundation was set up in 2012 in honour of the pioneering furniture and textile design couple by daughter Dr Paula Day. It aims to generate knowledge, appreciation and understanding of the nation's design heritage. The couple had each individually played a unique role in 20th century design, creating an extensive catalogue of work across more than seven decades.
On winning the prize, Tianna said: "I am so pleased and thankful to have won this prestigious prize. This award will be great exposure for my work and gives me the confidence to work hard in developing a career in print. A huge thank you to the Robin and Lucienne Day Foundation for this prize."
BA (Hons) Textiles Course Leader Anne-Marie Howat said: "Tianna has been an excellent textiles student throughout the course and deserves this accolade.
"She is diligent, hardworking, and always in the workshop practising her print craft. Her final collection, which has won the award, is a joy to view, colour, pattern and textural intrigue at its best, well done!"