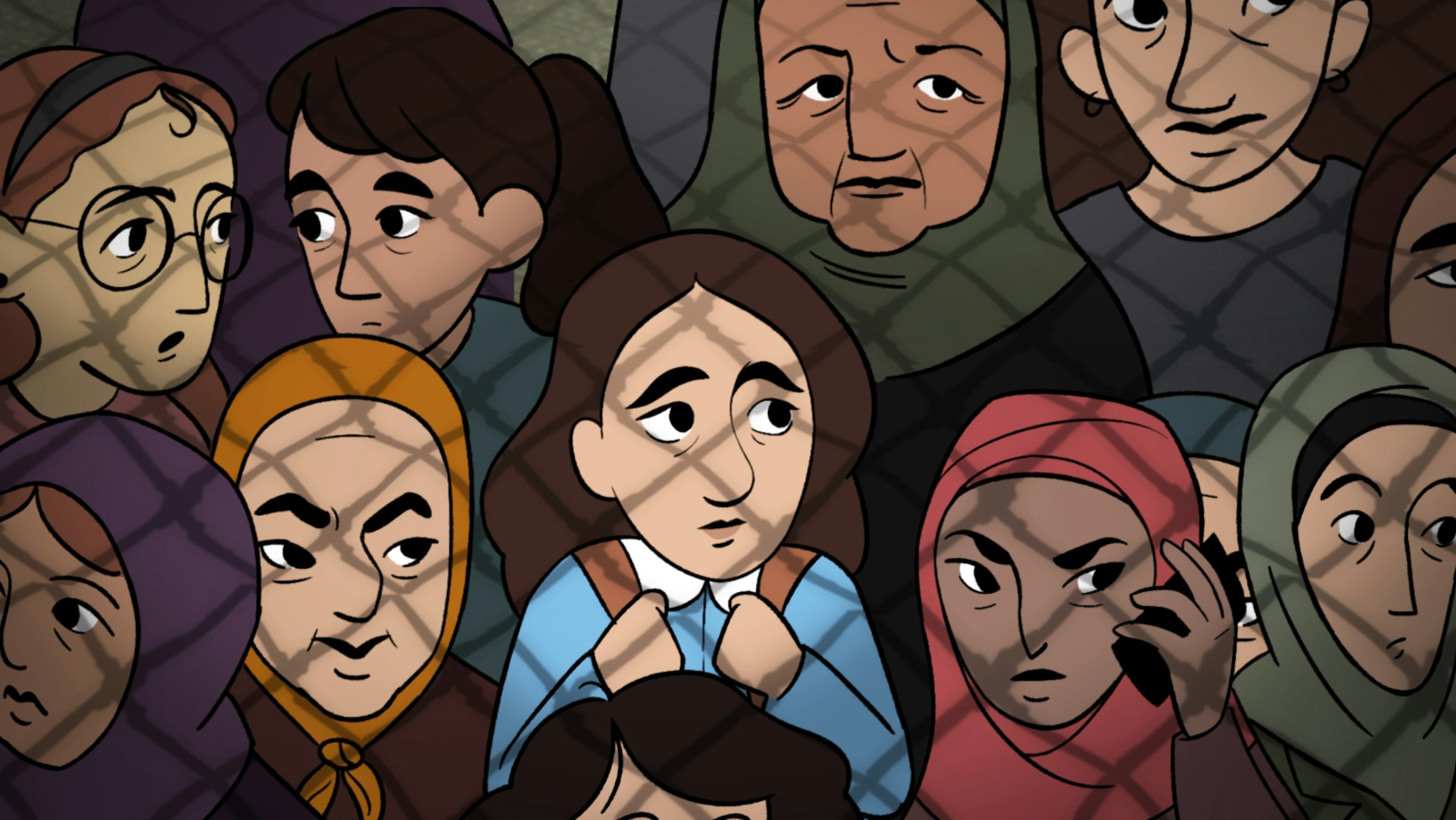 Six Animation graduates from AUB will be heading to the USA next year to showcase their hotly-tipped new animation film Checkpoint.
The film, which has won the Lift-off September film festival, will first be shown at Pinewood Studios before heading to Los Angeles Lift-Off Film Festival at Raleigh Studios in Hollywood as part of Lift-off Sessions 2021/22.
Lift-Off was originally launched as a film festival hosted by the Lift-Off Global Network, but has since become a monthly online showcase dedicated to screening a collection of globally-submitted indie shorts and features. The international competition aims to showcase a wide range of films,
Billed as an 'industry within the industry', Lift-Off aims to offer filmmakers a place to build careers with educational content, festival screenings and showcases. All submissions are screened in an online first round, with the top five films being selected by a voting public.
First round winners are awarded Lift-Off membership and shortlisting for an exclusive second round adjudicated by industry judges, with feature winners being invited to network and screen to industry at Pinewood Studios.

Speaking about their festival win, Checkpoint Director Jana Kattan said: "Checkpoint was made to shine a light on the painful reality of living under occupation. Our film focusses on one of the 140 military checkpoints that prevent freedom of movement within the West Bank, break families apart and make day-to-day life exhausting.
"The story follows 11-year-old Leila who just wants to go to school and live a normal childhood. She doesn't understand or care about the politics of her situation, or why all the surrounding adults are fighting. She cannot control her unstable environment, but hope, optimism and her sense of community are the only things that cannot be taken from her."
Jana added: "When I first pitched Checkpoint, I had no idea it would come this far a year later. Directing and working with a team of six other immensely talented core team members was an absolute honour, and I am truly so proud of the film we have made.
"I hope that Checkpoint will continue to raise awareness about the situation in Palestine, and that our film will shine a light on the Palestinian community who have had their voices taken from them."
In October, the film was awarded a 'Special Mention' at international film festival Monthly Indie Shorts.