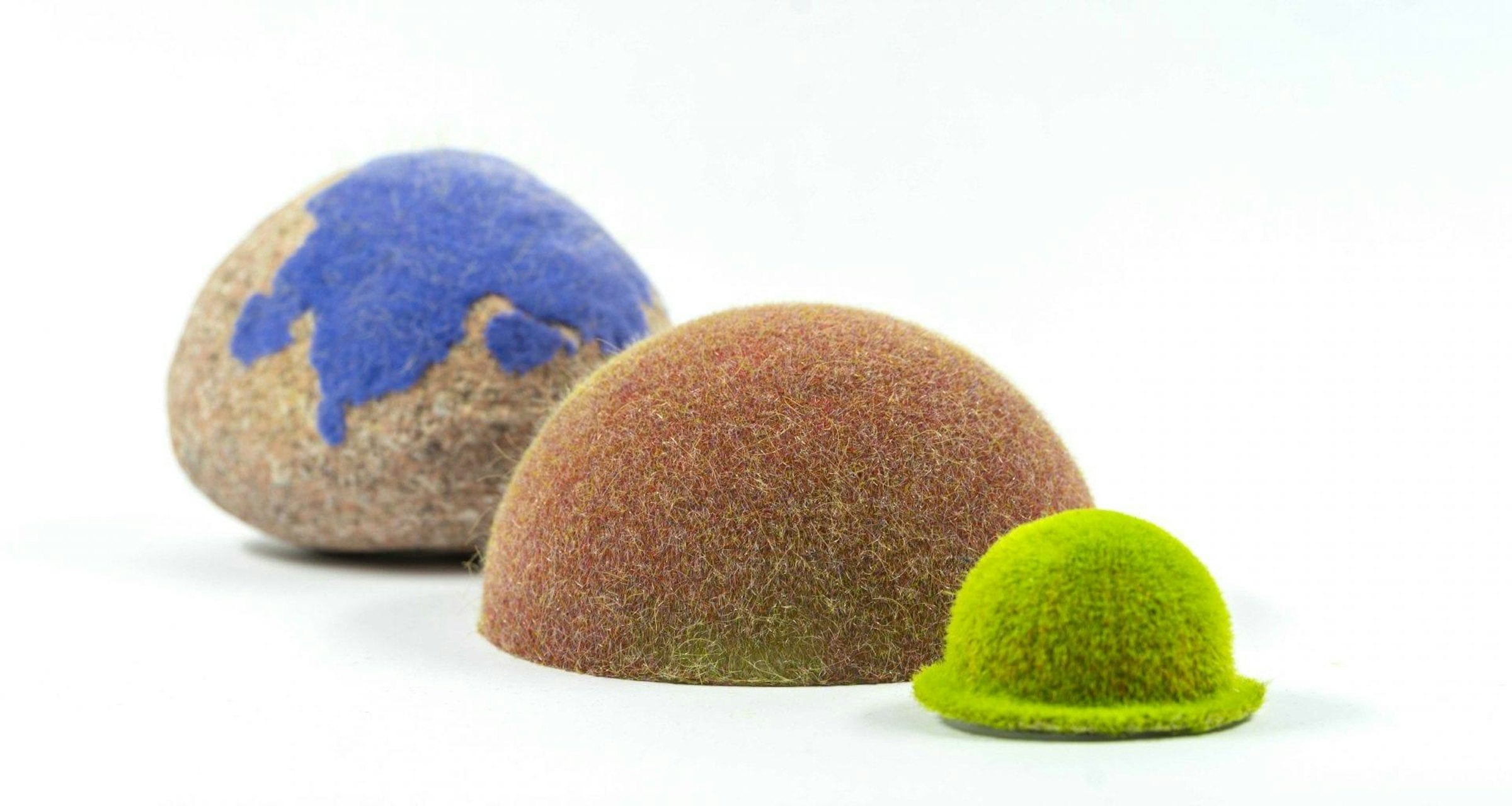 From wallpaper to floor covering, and toys to car interiors, flock reigns across a multitude of uses. Whilst often mistaken as velvet and referred to as furry or fuzzy, flock has a number of qualities that make it enduring and endearing. Flock can provide a luxury finish; it can protect, insulate and reduce noise; it can provide an intricate and attractive decorative surface; it can aid the grip of an object; it can look and feel good. Flock is important.
From 6 January until the 28 February 2020, the diverse and dynamic uses of flock will be explored in the Flock! Exhibition at Bournemouth University. The exhibition will consider the use of flock through a colourful showcase of engaging and intriguing designs from across a range of contexts including interior design, fashion, publishing, packaging and decorative design. The exhibition aims to educate and delight visitors and will provide a multi-sensory appreciation of flock.
The exhibition will showcase sumptuous contemporary flock wallpaper manufactured by Cole and Son® (Wallpapers Ltd); Romo; and Graham and Brown. Examples will include arresting wallpaper created by iconic designer Bárbara Hulanicki for Graham and Brown. Lively wallpaper created by Virgin (UK) will also be on show.
Flocked flooring by Forbo Flooring Systems will be presented including examples of their contemporary Flotex Vision range – including the work of French designer Philippe Starck. Flocked books by DK (Dorling Kindersley) and by Phaidon will be exhibited alongside a myriad of diverse flocked items that will evidence flock's versatile use. From shoes, fabrics, packaging and decorative designs to flocked chocolate and rocks, the exhibition hopefully will encourage all to reconsider just how important and omnipresent flock is.
Flock! is a unique exhibition curated by Arts University Bournemouth (AUB) Associate Professor and National Teaching Fellow, Dr Kirsten Hardie. Kirsten researches and collects flock. Kirsten will present accompanying talks on flock during the exhibition's duration and will curate an additional exhibition of flock at Arts University Bournemouth during February 2020 as part of AUB's Museum of Design in Plastic consideration of plastic.
The Flock! Exhibition involves the Flock Association of Europe and brings together an array flock work produced by a number of companies, designers and manufacturers.