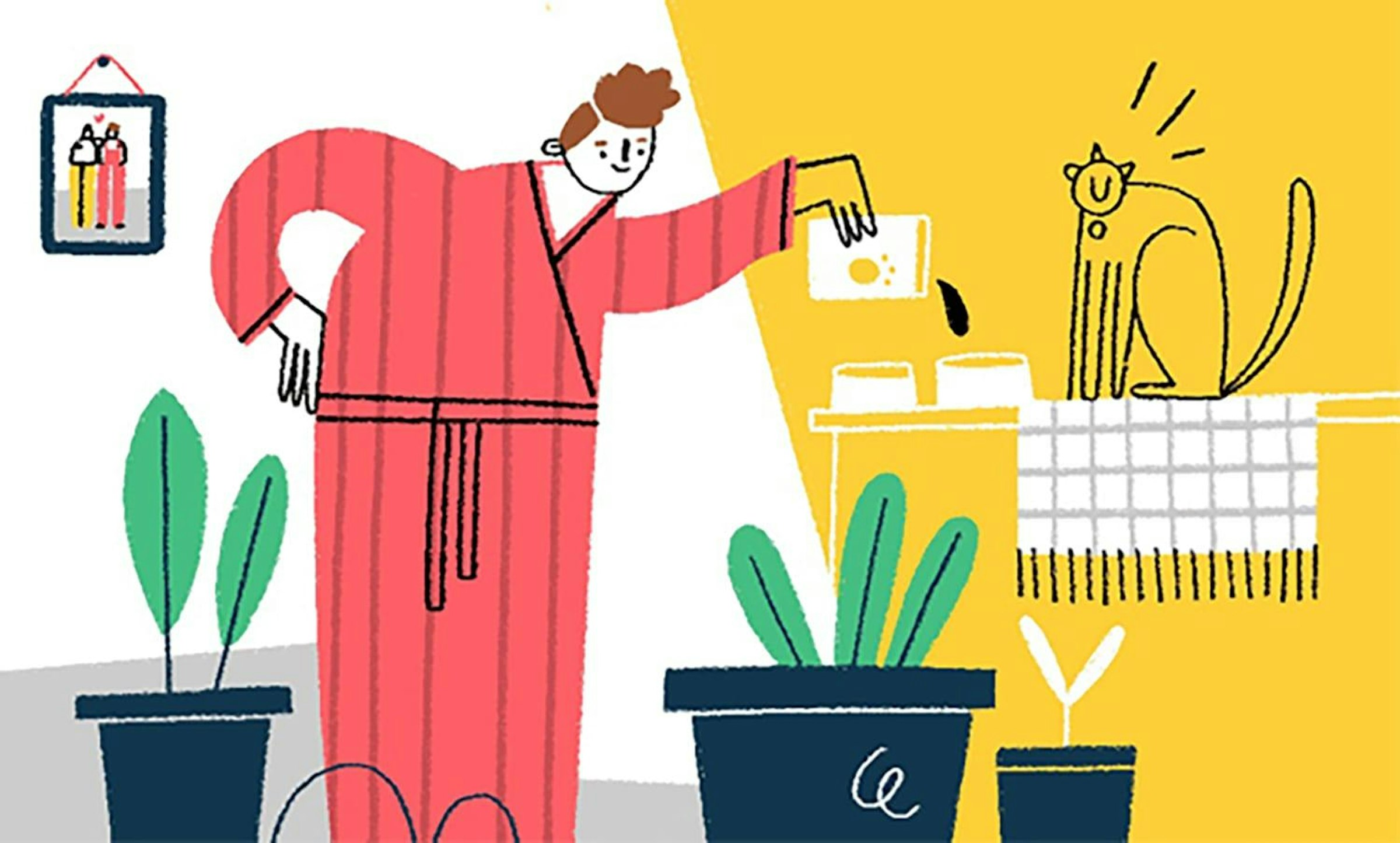 Rhiannon now works as a Junior Packaging Designer for the world-famous brand, Molton Brown. Widely renowned as London's fragrance experts, Molton Brown is a luxury brand established in 1971 and loved all over the world. You'll probably find a bottle in most bathrooms as well as of the most luxurious hotel bathroom around the world! Read more about what happens behind the scenes of a brand that hold the Royal Warrant for the supply of toiletries by appointment to Her Majesty the Queen.
6.00
I wake up and immediately get yelled at by our cat demanding food! Once he's been fed and watered I can hop in the shower. I curl my hair and do my make-up before making a cup of coffee for the road. My partner works in theatre and usually works evening so I wake her up for a quick kiss goodbye before running out the door.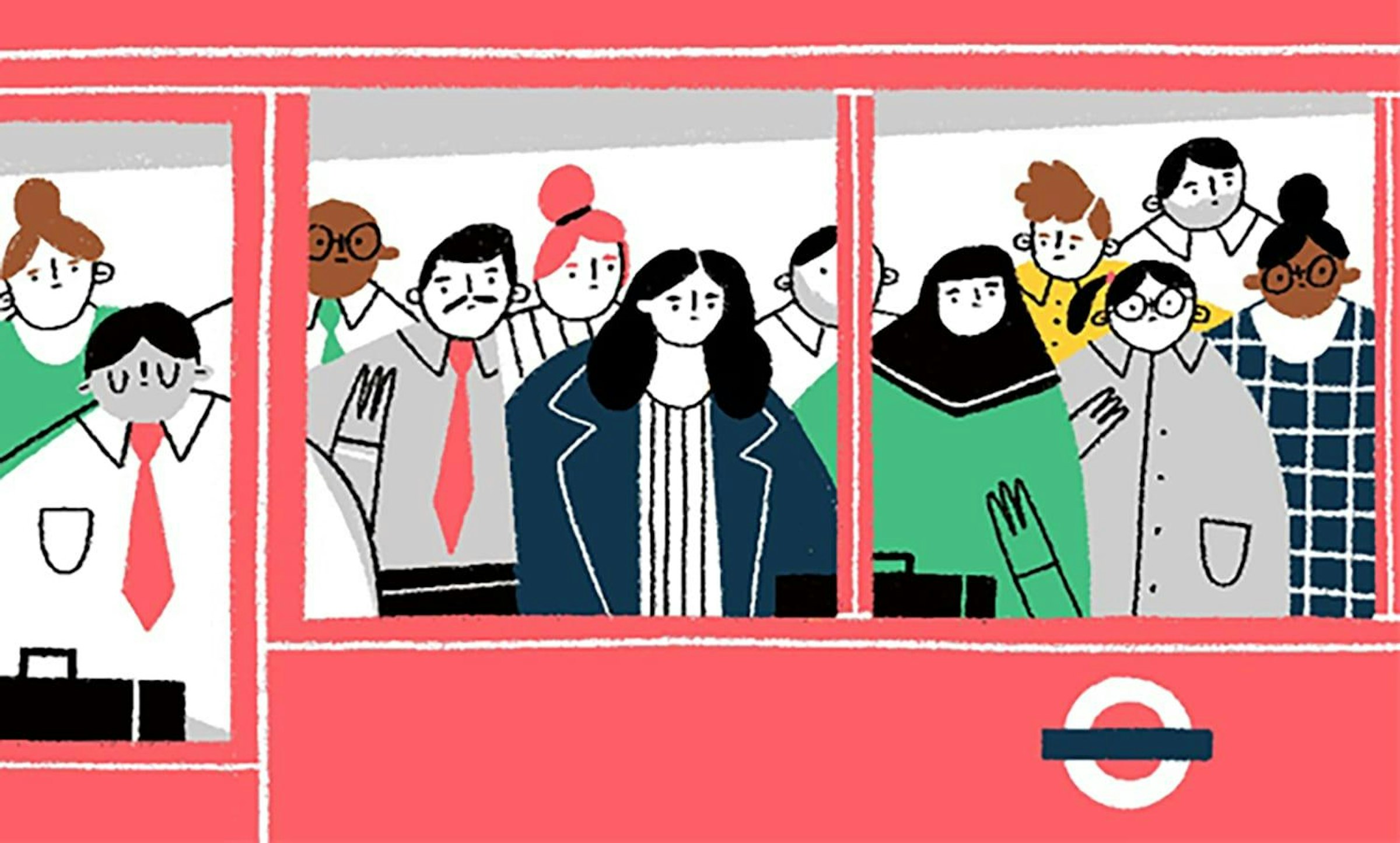 8.30
After battling with other commuters on the DLR and sweaty central line, I walk into the office at around 8.30. There's only a handful of us in at this time, but I like catching up with my early bird colleagues and having some time to plan my schedule and check my emails before the day is in full swing.
10.30
Our creative team consists of our Artworkers, Copywriters, Store Designers, Campaigns Designers and us, the Packaging Designers. Each week we all come together to run through what we're working on. We all go around the circle and share what's going on in our world. It's great to see what other people are doing from a business perspective and fuel a little inspiration!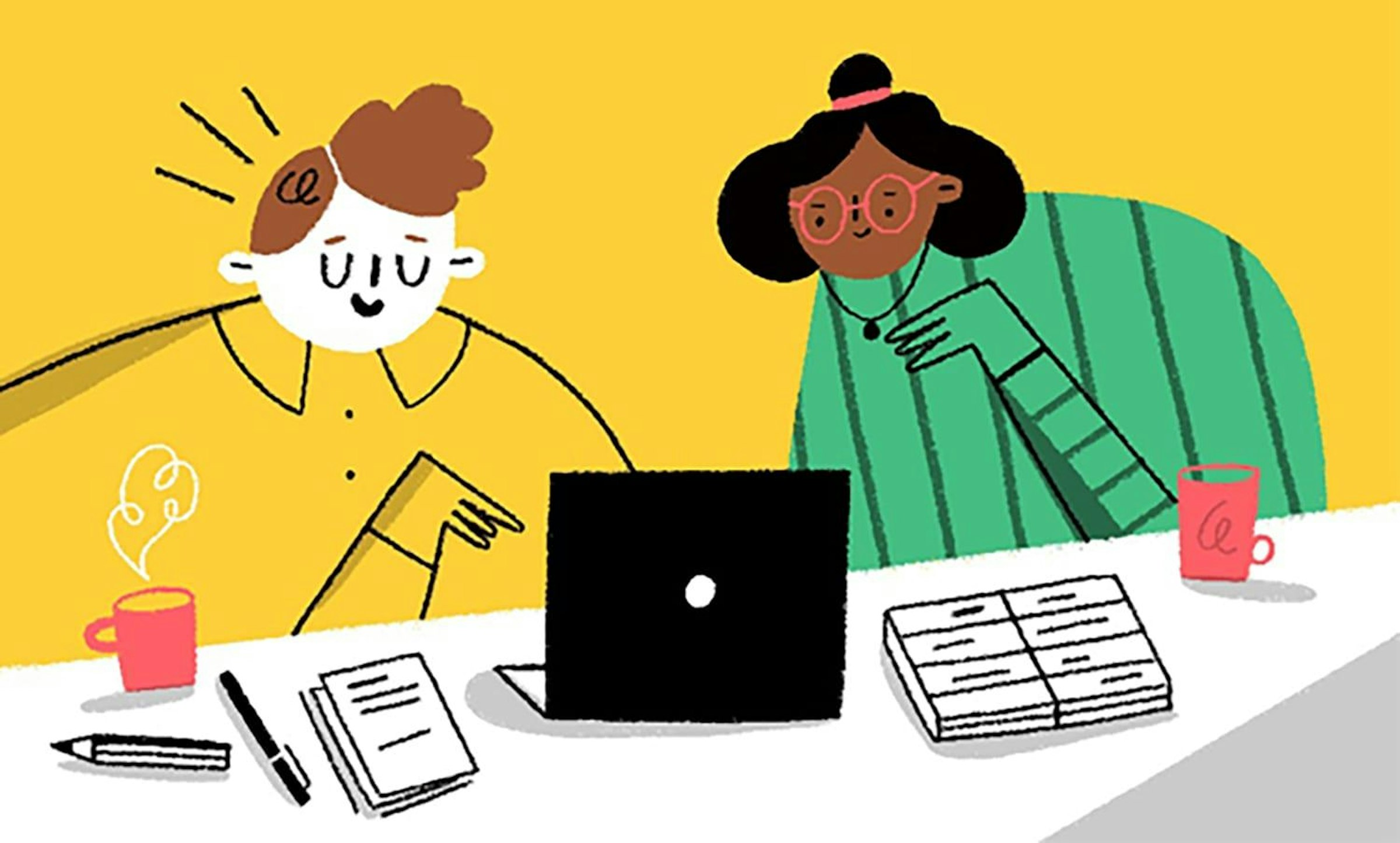 11.00
It's around this time that my line manager checks in with me to see if I need any help or just to catch up on how my projects are going. I'll move onto to creating some visual for the 2021 briefs I'm working on and schedule a review with our brand team so we can agree on a direction together.
13.00
Depending on how busy work is, or how busy the kitchen area is, 9 times out of 10 I have lunch at my desk whilst checking the news and social media etc. On Fridays, we make a special point to go out and buy lunch from somewhere in Soho and all eat in the communal area, which we all look forward to – there are so many types of food around to explore!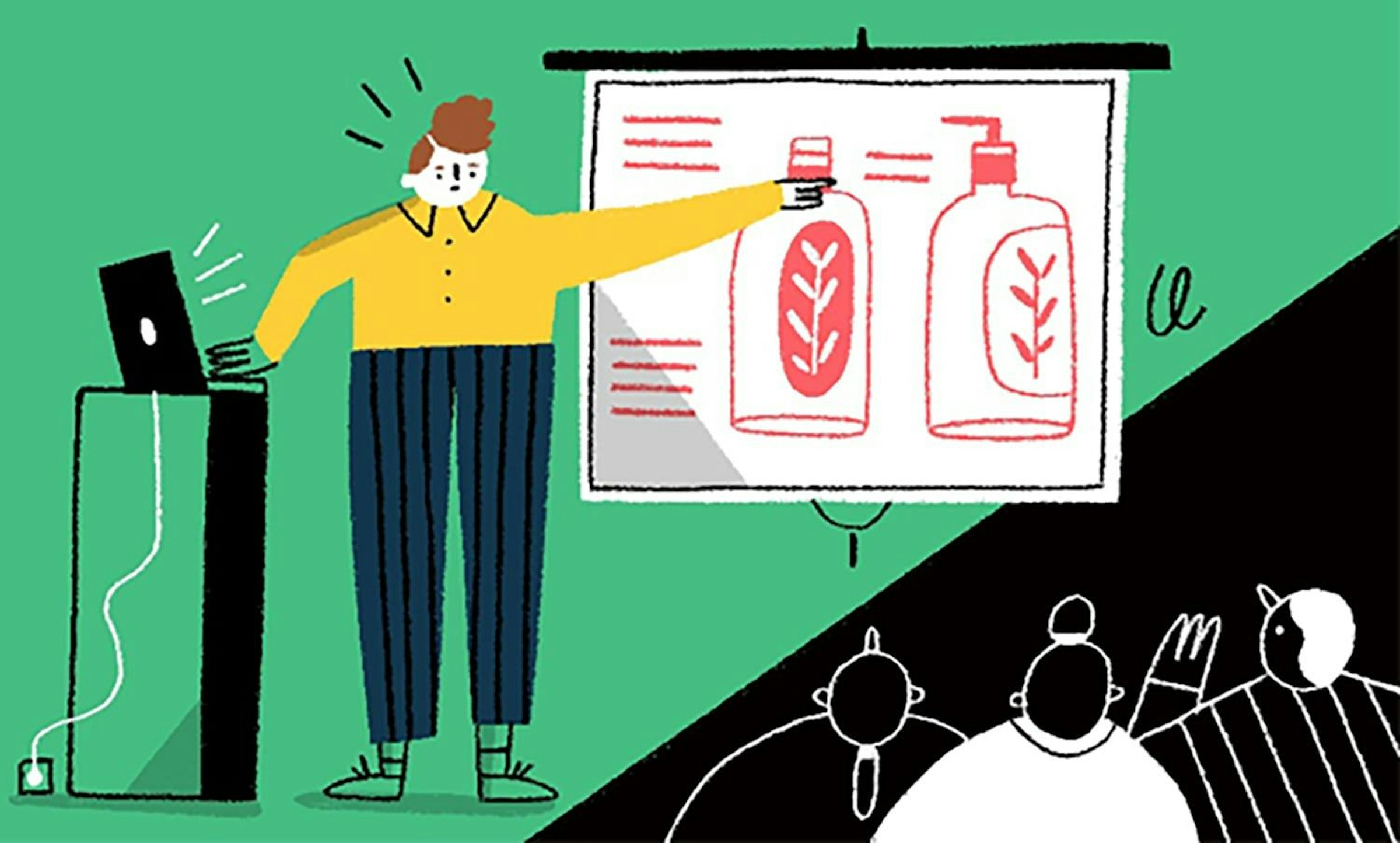 14.00
Straight after lunch we have our weekly meeting with our Studio Manager. We go through a tracker sheet of all projects being worked on and discussed and where we're at with each one. We sometimes show visuals we've created or share samples we've bought back from press shows we've attended. Every now and again we have to go to the factories that are printing our packaging to evaluate colour or technique so it's good to share the experiences we've had on press. The more you learn about the printing technicalities, the more it helps you to design for purpose.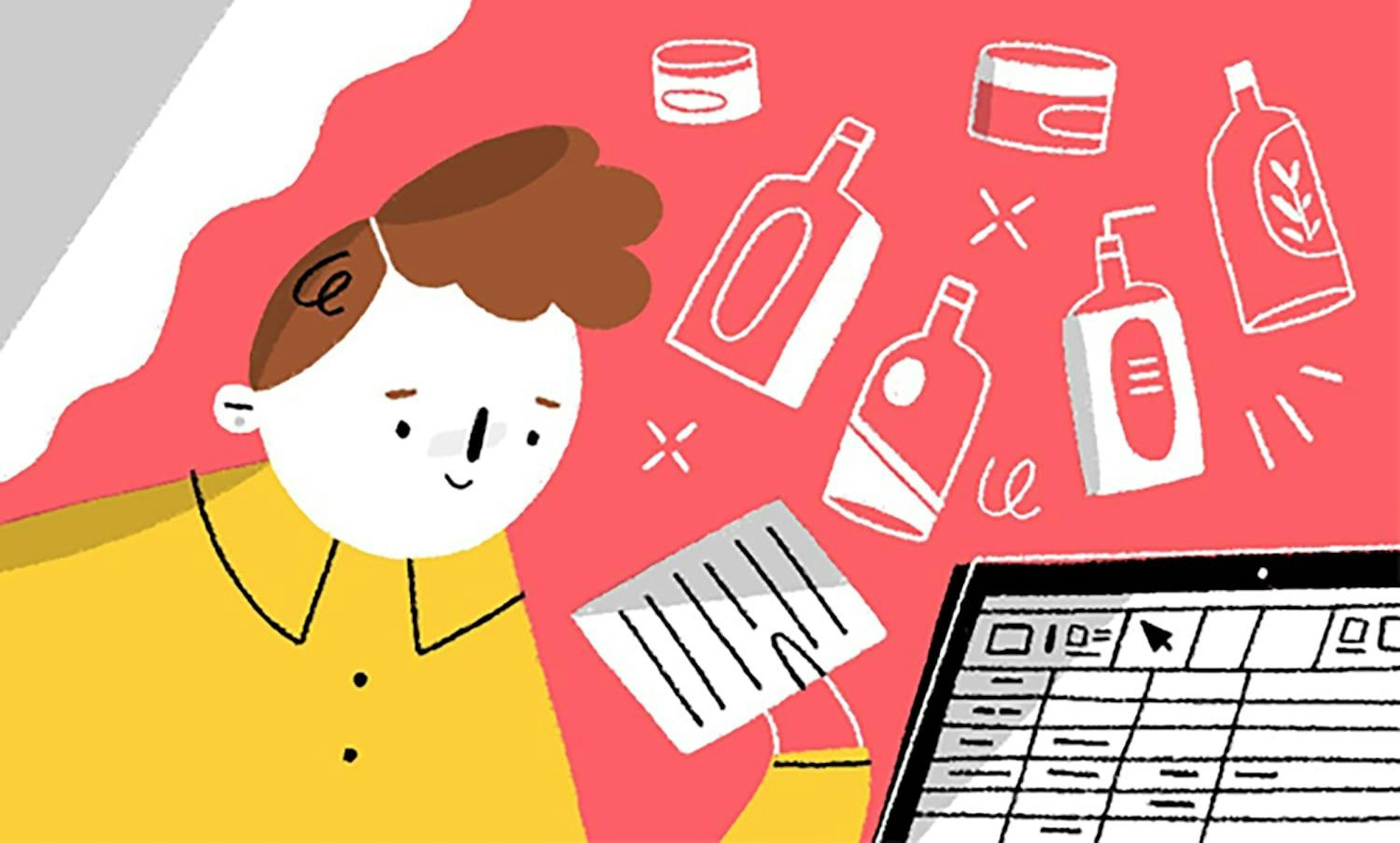 15.30
I'll spend the afternoon checking artwork – quite a technical and sometimes monotonous task in which I make sure ingredient lists and other elements are laid out as they should be, and all colours are matching those on spreadsheets. This is important as we can't send artwork to print that won't match what's already on shelves.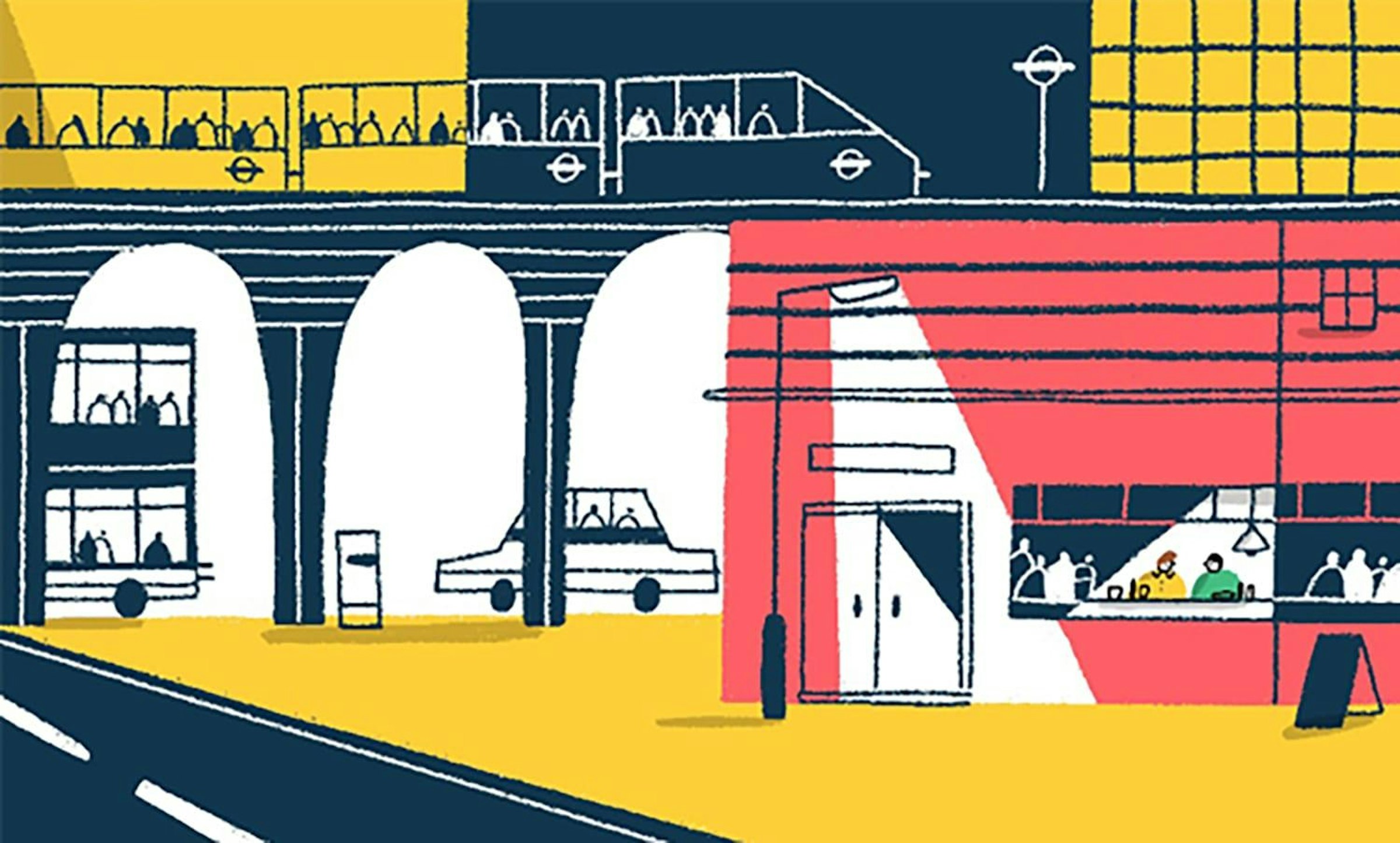 17.00
We're lucky enough to finish work at 17.00, so I say goodbye to everyone and hop on the tube to meet my partner at London Bridge for an early dinner before she has to set up her show. After a quick catch up, it's back on the South Eastern home.
19.30
Now I'm home it's time to cuddle up on the sofa with the cat and watch some tv, play some music or do some doodling. Depending on how tired I am, I might do some yoga or read a little. I'm a bit of an old woman and am usually in bed by 10.00!
Illustrated by Alumna Beatrix Hatcher
Find out more about BA (Hons) Visual Communications.