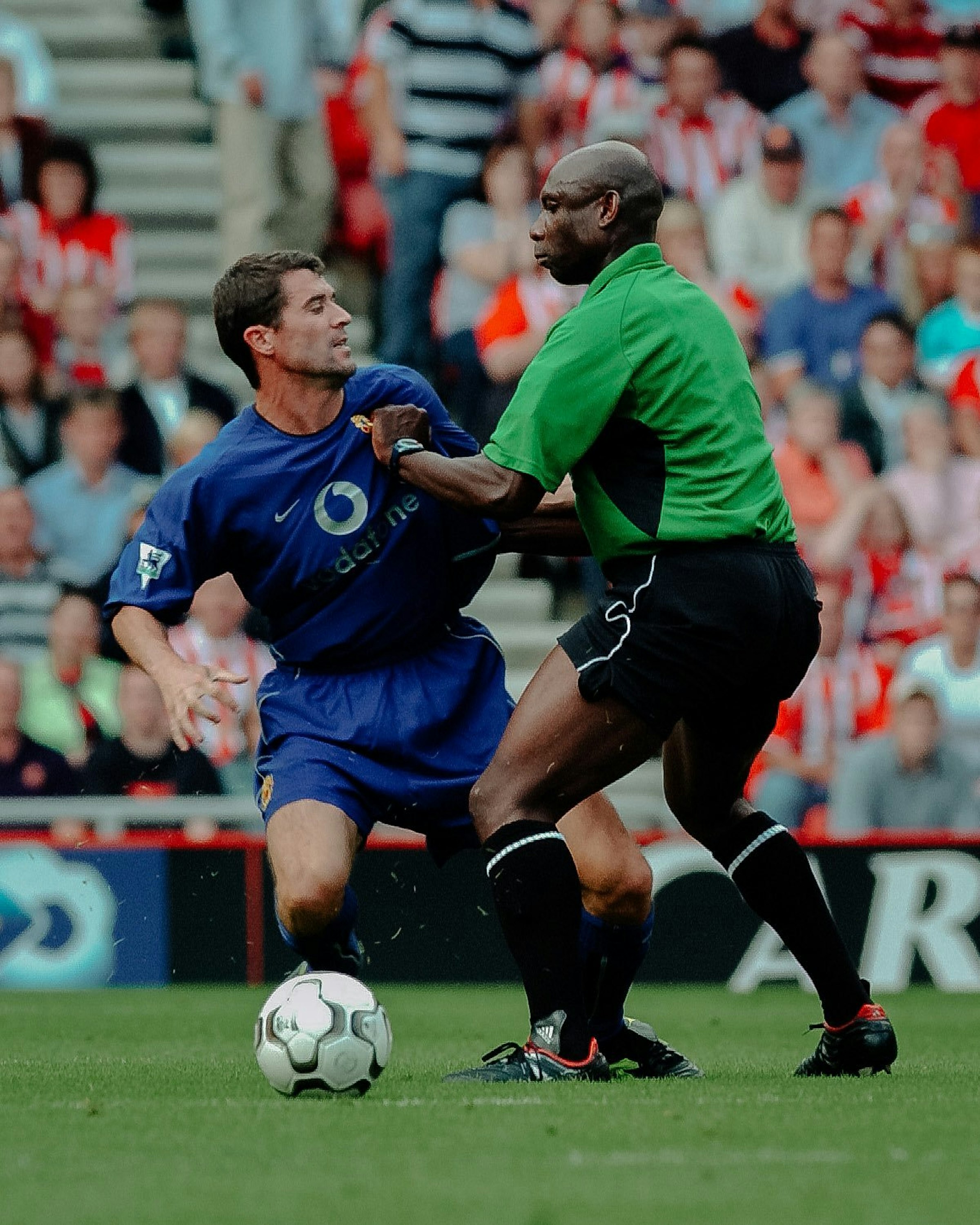 Visiting Creative Writing Tutor Ashley Hickson-Lovence's second novel Your Show has been selected as 'Book of the Day' by The Guardian's prestigious Book Review. Ashley's newly-released novel Your Show charts the rise of widely-respected former Premier League referee Uriah Rennie, whose trailblazing reputation both on and off the pitch remains legendary.
Rennie, who entered British football's top flight in 1997, saw action in the Premier League until 2008 - just a few years after he retired as an international FIFA referee at the age of 45. Approaching a quarter of a century since his debut fixture, Uriah Rennie remains the only Black Premier League referee.
Born in Jamaica, Rennie moved to Sheffield in the 1970s, where unemployment and poverty was rife, as the industrial north struggled to reconcile the loss of its steel and heavy engineering industries.
And to some extent, the novel's characterisation of working-class struggle flows freely from Ashley's own background, attending "quite a rough all-boys school in North London where reading just wasn't the done thing", while harbouring a secretly-held love for poetry.
Speaking about the praise of his novel, Ashley said: "I'm super chuffed with the review, and I felt that more than anything, the reviewer really understood it – it's unorthodox, it uses stanzas rather than paragraphs, and its weird and quirky. I like that, because deep down I'm really just trying to re-live my years when I was 16 and wanted to be a poet.
"I'm very proud of the finished novel; I've wanted to write this book since I was 16 years old. I grew up a huge football fan, but I was never close to being good enough to play, so I tried refereeing instead. My dad paid for the course, and I qualified about six weeks later, refereeing my first adults game and really feeling the pressure.
"But refereeing made me wonder, how exactly did Uriah Rennie manage to ref in front of hundreds of fans at the pitch and on TV?
"When you think about how diverse the game is now, Rashford, Stirling doing great things on and off the pitch, and since the Premier League's launch in 1992, there's only been one black referee. It wasn't good enough, so I decided to unpick the story a bit more."
Formerly a secondary school English teacher in schools across London, Ashley soon embarked on a PhD in 2018, before becoming a Visiting Tutor at AUB and continuing his journey as a writer after the success of his first novel The 392.
He says: "Reading and literature has really thrived since COVID-19, and it seems to me that publishers are taking more risks now, publishing more diverse stories from writers of all backgrounds. It's refreshing – these are different stories from different voices that different readerships can relate to."
"There's still a long way still to go in terms of the stories that we publish, but we are seeing some improvement, with more diverse stories getting out there, which is amazing. Black Lives Matter and the murder of George Floyd have been seminal and informative moments for the publishing industry, and in my experience as a Black male, publishers have started to sign more writers from similar backgrounds."
And somewhat uniquely, Ashley's novel holds itself in a very unusual position, because while many football biopics have been read and adored by millions of fans, it's rare that their famous subjects weigh in on aspects of the book – especially as they are being written.
"This isn't a forensic biography by any means. It plays on my love of poetry and it's a sort of novelistic depiction of Uriah's life, and I do use a lot of my own creative licence because I wanted to make it really pacy and compulsive. Every page flows in order to tell a good story at the heart of it; whether you're a football fan or not.
"I approached Uriah about my intention to write the book, and his one condition was that we meet to discuss it. It really struck me that he didn't want to focus on the racism he faced, he didn't want this to be a tale of abuse; he wanted it to be a narrative and story to inspire others to play football and maybe even take up the whistle themselves!
But has Rennie actually read Your Show?
"Well… Uriah says he has, but there's certainly a lot of debate among my friends! I did send him updates of every single draft I'd written, and I sent him some hardback copies too.
"We speak on WhatsApp every few weeks, and we have a decent relationship but he's a very busy man – even retired [as a referee] and in his mid '60s, he's the Chairman of a local football team, he does a lot of charity work, and he's a Magistrate too!"
Even if Rennie's involvement in the novel's writing is up for discussion, what's certain is that for every launch, Rennie's dominating and powerful presence makes itself known in a much more 'visual' way…
"I've just come from a book launch for Your Show, and tomorrow I'll have to return to the venue, as they've been storing a huge 6ft Uriah Rennie cardboard cutout that comes with me to events!", Ashley shares.
As if then, the book couldn't court any more welcome attention, as Rennie's indomitable (and half-folded) cardboard figure will surely turn heads for many a traveller on the London Underground's Northern Line!