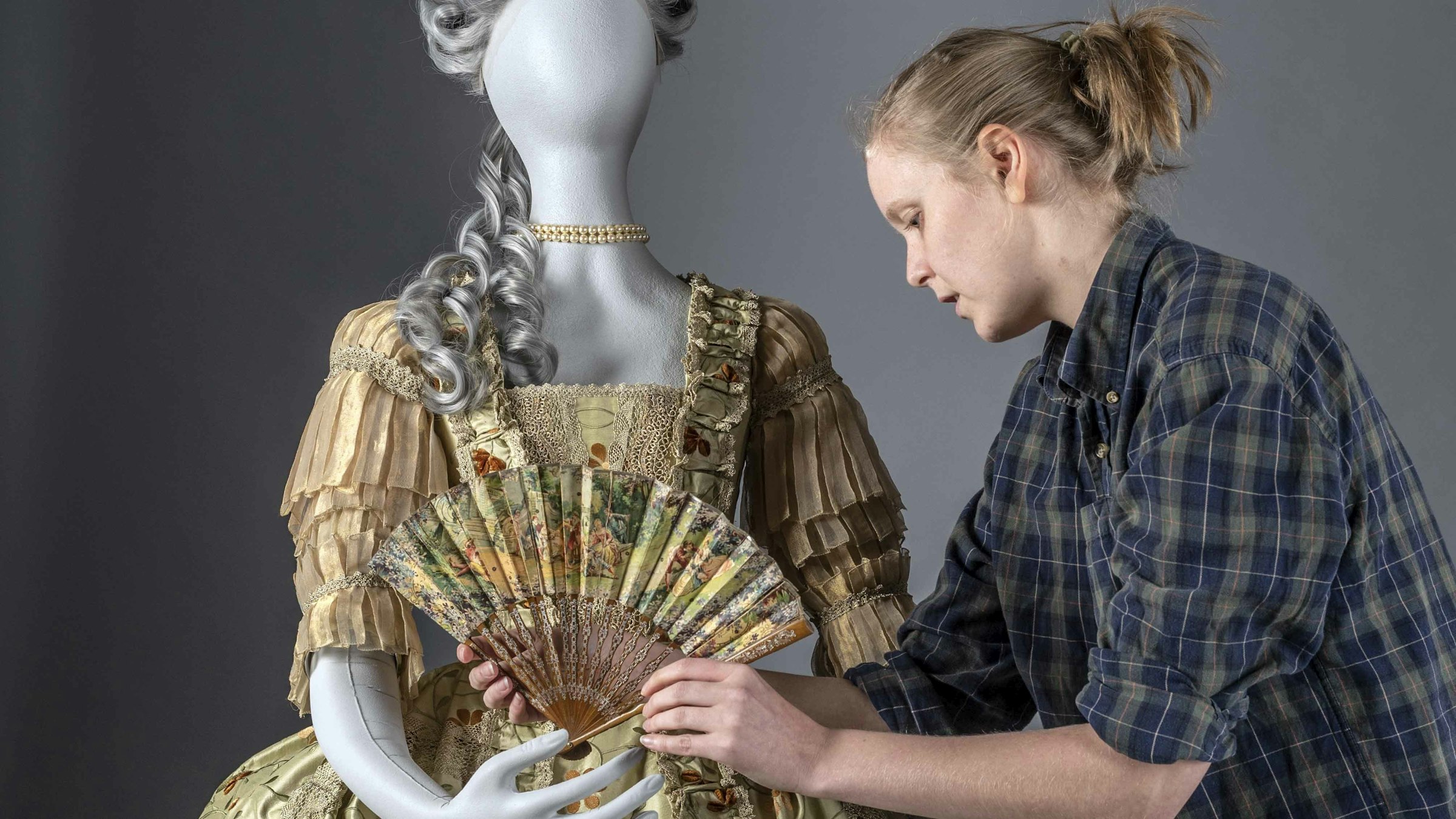 Fourteen historically accurate life-sized figures made by AUB Costume and Makeup students will explore the changing dress styles over more than 230 years, throughout Georgian, Regency, Victorian and Edwardian periods, as part of the A Mirror on the Past exhibition at the Heights of Abraham.
The historic attraction's new exhibition in Matlock Bath, Derbyshire, was opened by former West Derbyshire MP Matthew Parris and journalist Julian Glover and is the third new attraction at Heights of Abraham celebrating 'visitors from the past'.
The BA (Hons) Costume and BA (Hons) Makeup for Media and Performance students were split into designers, supervisors and makers by and worked alongside the Heights' creative team to research period hair stylings and accurate clothing, and source rare fabrics for the costumes, which were then made in Bournemouth and transported to the Heights for installation.

Rupert Pugh, development director of Heights of Abraham, said: "Students on the Costume and Make Up courses at Arts University Bournemouth impressed us with their diligent research when designing the costumes, and an absolutely spectacular attention to detail when it came to making the outfits and the wigs.
"The students were enthusiastic from the outset and contributed ideas during the development stages. We were very grateful for their assistance in installing the figures at the Heights too. The exhibition has now been in place for a couple of weeks and the feedback has been tremendous."
He added: "Everyone who visits A Mirror on the Past has been impressed with the beautiful costumes and impressive wigs and props. They all did a fantastic job, and their positive "can-do" attitude was a just what we were hoping for."
The project was overseen by former Matlock Bath resident Steve Keeling of the creative interpretation company Monumental, and work on the Masson building and the exhibition was carried out by Derwent Treescapes working alongside the Heights' in-house team.
Sarah Magill, Course Leader in BA (Hons) Costume at AUB, said: "This was such an exciting collaboration for our students and has provided them with real life experience of working on a commission.
"The project has challenged their research, design and making skills in addition to enhancing their knowledge of social and cultural history spanning two centuries. We are thrilled with the outcomes, which are professional and historically accurate, and will be enjoyed by many visitors to the exhibition over the coming years."
Read more about BA (Hons) Costume and BA (Hons) Makeup for Media and Performance at AUB