You are using an outdated browser. Most of this website should still work, but after upgrading your browser it will look and perform better.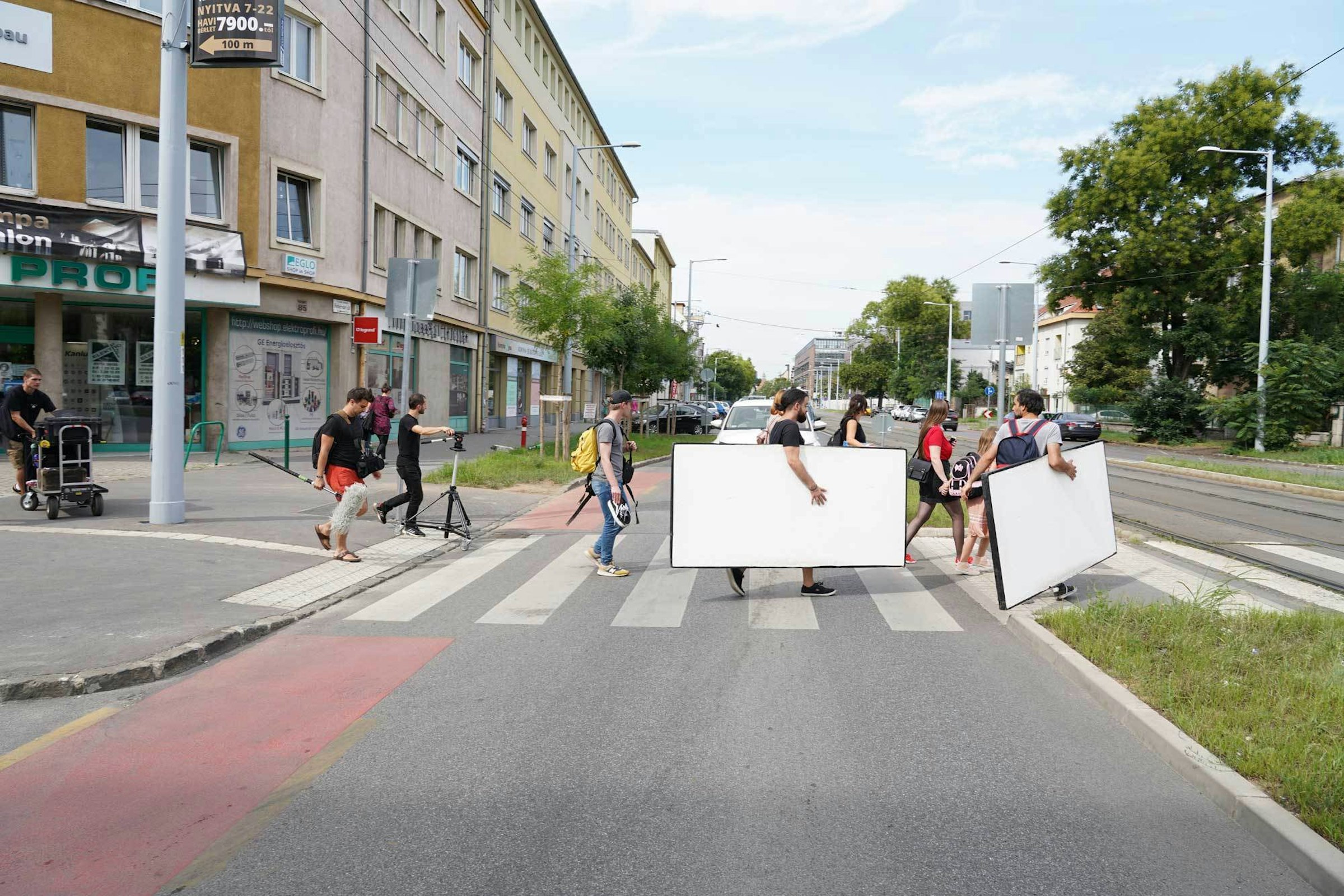 MA Film Practice
Overview
MA Film practice is for passionate and emerging filmmakers who seek to think through making, become more reflective practitioners and develop their professional aspirations.
This course is delivered full-time and starts in the Autumn term.
Course information
MA Film Practice offers a unique learning environment that affords access to industry standard technical resources and support. It is driven and inspired by a broad and diverse understanding of film cultures. Its practice based research ethos offers distinctive, exciting and challenging opportunities.

It recognises individuals and their aspirations, and celebrates ideas and creative experimentation, within individual and collaborative contexts. The programme of study will facilitate a body of work that will enable you to unpack critical and timely questions, develop filmmaking skills, create a personal practice resolution and refine your professional awareness.

This programme offers the opportunity for you to develop and realise your creative ambitions through practice-based research. The course is underpinned by a team of lecturers who are experienced practitioners and researchers in a wide variety of film practice modes.
The course's three units - Strategies for Practice: Identification, Master's Project 1: Research, Master's Project 2: Resolution - require the completion of set film exercises, which display an awareness of practice based study and evidence of progress towards your research goals through individual and collaborative experimentation. Also, you are required to produce a critical and analytical evaluation for each unit, which evidences research methods, academic protocols, critical, contextual and conceptual analysis and applied reflection.
Strategies for Practice: Identification
This unit is designed to orientate you and offers an introduction to all that follows. Through a series of lectures, film exercises, workshops, critiques and seminars, film, and your relationship to it, is examined. These different elements are structured to relate your practice (the work that you desire to make) and research (the critical questions you want to answer) to historic and contemporary film discourses (that consider aesthetics, technology, form, content, cultural and social concerns) and develop your work's conceptual purpose within an informed frame of reference.
Your progress, through the unit, will focus your developmental intent and aid the formulation of the next two units. This is supported by the process of making work (and critiquing it in individual and group tutorials), better understanding your field of practice, analysing and composing your research (through developing a written and practical body of work.
Master's Project 1: Research
The second unit builds on all you have accomplished in the first. It encourages you to further develop your specific practice related interests and apply them directly to your research question. Your research, through practical tests, contextual investigations and interrogative analysis, will expand your understanding, whilst, also, focusing your own purpose, the form and content of your final project.
Your research will interrogate related conceptional and contextual concerns, analysing your position and developing the best strategy for facilitating your final project. An important part of this process is 'testing' your perspective and engaging with other opinions, therefore personal and practice based tutorials, presentations and critiques, with both staff and students, are a vital part of this process. Your critical awareness, working methods, relatable structures, will help make the final stage of your study achievable, one which will find worthwhile fruition in the final unit, Master's Project 2: Resolution.
Master's Project 2: Resolution
In the third unit you will implement your final project plan, which was initially identified in Strategies for Practice: Identification and then developed and refined in Master's Project 1, producing a completed major project of audio/visual work(s).
You will also assess the project's means of presentation (e.g. single screen and/or installation) and dissemination (e.g. festival and/or digital platform) resolving the outcomes of your project in ways that communicate to both specialist and non-specialist audiences. This is augmented by completing a critical and analytical evaluation of your progress.

When I came to AUB for my MA, I transformed as a filmmaker, and throughout the process, the course team let me (and highly encouraged me) to experiment, to think outside the box while I'm exploring my idea and how I could make it work; I truly believe that I couldn't have done it anywhere else.
How to apply
When you're ready to apply, you'll need to head to our online application form to apply directly to us.
We encourage you to apply early so that you have time to organise accommodation and to arrange for a visa (if required) before you enrol.

We encourage applications from students with a broad range of qualifications and experiences. We'll take into consideration the knowledge and skills that have been developed inside and outside the classroom, as well as your previous qualifications. We aim to interview all applicants who demonstrate the potential to succeed on the course. Interviews are used to assess whether you have the necessary skills and capabilities and whether this programme is appropriate to your interests and aspirations.
Our students
You can browse through this gallery to see some of our MA Film Practice students in action. Also take a look at what some of our alumni have achieved, including Peter Engelmann's recent win at the National Television Society awards for his graduate film Triangle.
Your interview and portfolio
Your portfolio should highlight your practice. Include examples of work (completed and work-in-progress) that demonstrate your creative engagement – these can be audio/visual projects (documentary, fiction, experimental and/or artist film etc.) and other creative activities (photography, drawing, painting and/or mixed media etc.) You should endeavour to emphasise your individual curiosity, all that excites you and makes your work unique.
We aim to interview all applicants who show the appropriate attributes. Interview process considers achievements and interests, and whether the programme relates to your intentions and aspirations.
The course celebrates a diverse and evolving understanding of film practice and professional awareness. It recognises individuals - our students are passionate, reflective, imaginative - and engages with their aspirations. We offer distinctive and challenging opportunities, which facilitate practice development and future opportunities.
Student Journal
Hear from students and alumni from MA Film Practice.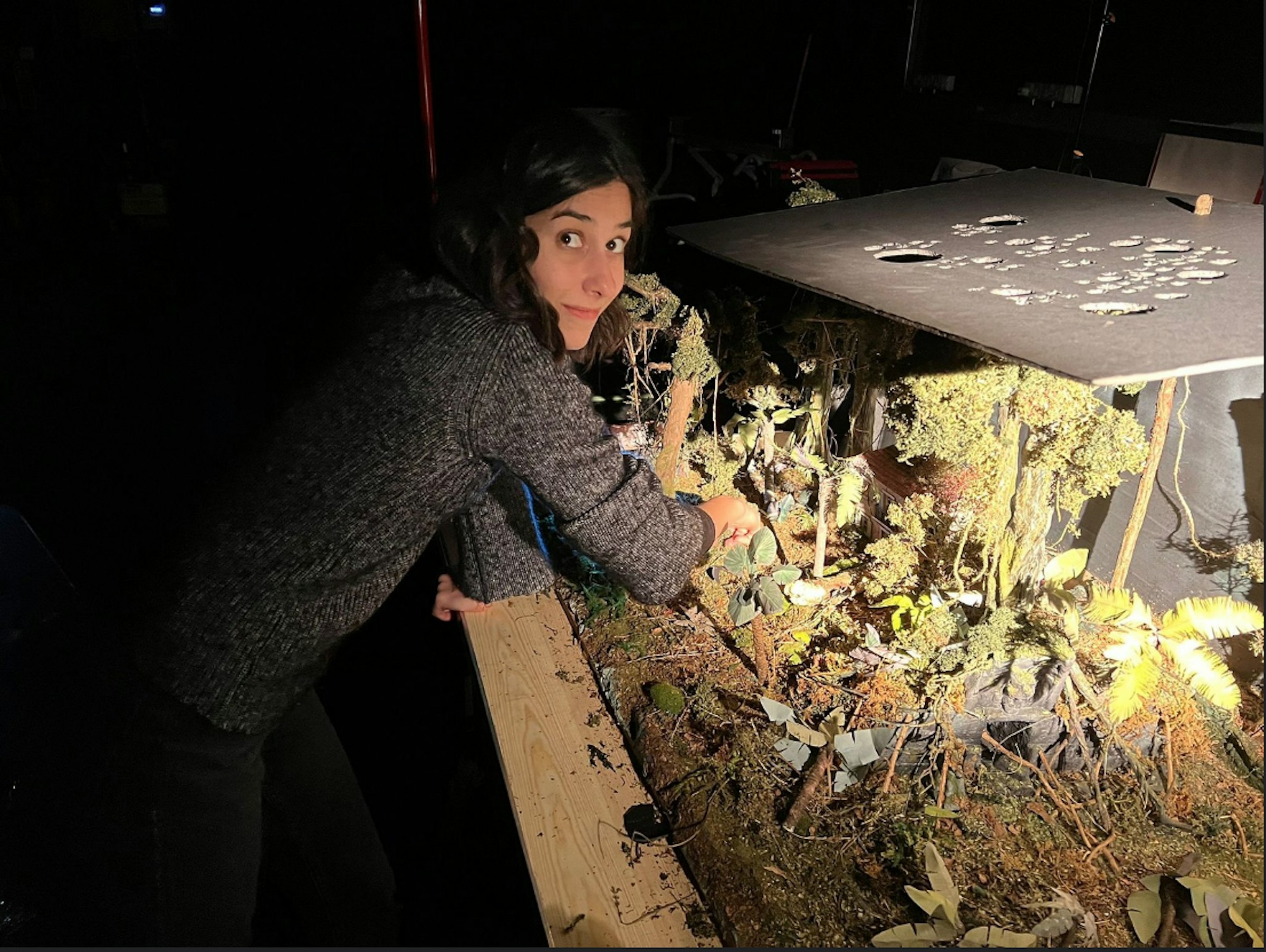 Fanny Cerdan-Roy – "I've learned to develop my own way of filmmaking"
Because of the COVID-19 pandemic, the first time I met my professors and classmates was on a screen...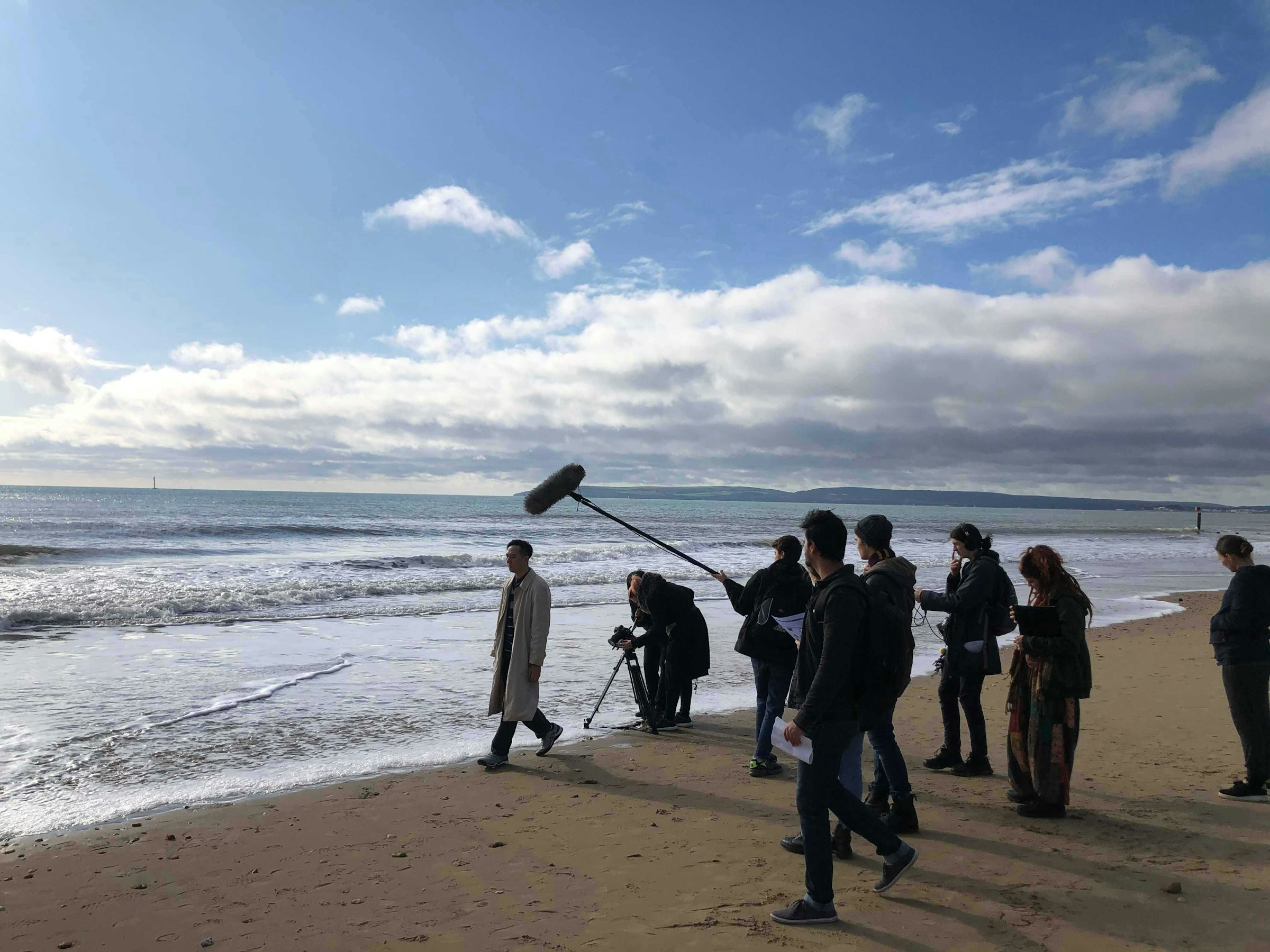 Lukas Steinmaier — Studying Film at AUB
Many people decide to begin at film school because they think it will make them the next Spielberg. But in my experience
Fees and funding
The tuition fees you pay will vary depending on the subject area and the type of postgraduate study you're embarking on. The fee that you pay AUB provides the necessary equipment and training for you to complete your course.

We also have a number of progression discounts and bursaries available to go towards paying for your studies.
Computer equipment
You may also choose to buy some items or personal equipment such as a laptop, tablet or computer. This isn't a requirement as desktop and laptop computers are available for you to use in common study areas, including a loan system in the Library.
Studios and resources
As a film student you'll have access to state-of-the-art, industry-standard equipment and well-equipped studios.
Studio 1: sound-proofed, purpose-built 12.2 m x 7.4 m
24 Channel Zero88 Lighting Grid with Dimmers and Pantographs | 164 amps of power available | Full Wrap-Around Black Curtains | Green Screen and Blue Screen Facility | Drive On Access | Smooth Tracking Studio Floor | Record and Rehearsal warning lights | Extraction | Water and Smoke Use on Stage
Studio 2: dual purpose, 70-seat lecture theatre and film studio
Smooth Tracking Studio Floor | 64 amps of power available | Lecture Theatre with Retractable Seating for 70 | 120" 16 x 9 Motorised Projection Screen | Multi Source Digital Projection | Epson Full HD Projector | Onkyo 5.1 AV Amplifier | Mordaunt-Short Front, Middle and Rear Speakers | BK Electronics Monolith Sub-Woofer | Air conditioned
Studio 3:(Elliott Road Studio Complex): stage area space 274.1 sqm
Height 6M approx | 300 amps of power available | Drive on | Make-up and Dressing Rooms | Small Kitchen Facility | Production Office | Prop Store | Lighting Scaffold Rig | Car Parking spaces

Large Designated Production Hub | Three separate spacious Production Offices, each equipped with one iMac, two PC Workstations and phones | Large shared Meeting Area with two iMac and two PC Workstations | High Volume Colour Photocopier and Scanner | Lounge/Waiting Area Seating 15
Cameras

ARRI Alexa Digital Cinema Camera Kits | Arriflex SR3 Super 16 mm film camera kits | Sony FS7 | A7s | EX3 | Z5 | HVR-270 | Canon 5D and 600D HD DSLR Cameras | Full Shoulder Rig Kits | Lenses include Canon, Samyang, Sigma and Zeiss Primes and Zooms
Location Sound
Microphones; Neumann | Schoeps | Sennheiser | Audio Limited Envoy Radio Mics | Mixers; Sound Devices 302 | 442 | SQN-3M | SQN-4S | Recorders; Sound Devices 702 | 744 | Selection of Tascam Pro Audio Location Recorders | Ambient carbon fibre boom poles
Lighting and Grip
Arrilite | Filmgear | Kino Flo | Tungsten Fresnel's | HMI Fresnel's |Dedolight Kits | Two Elemack Spyder Dollies c/w Moy Focus Track | Egripment Jib Arm | Ronford Baker / Sachtler / Vinten / Manfrotto Tripods and Heads | Large Selection of Lighting Stands and Lighting Grip equipment
Picture and Sound Post-Production
Eight Avid Media Composer Editing Suites | Two Avid Media Composer and Pro Tools dual-purpose Editing Suites | One Online Avid Symphony Nitris DX Editing Suite | Avid Teaching Lab c/w 21 Workstations running Media Composer and Pro Tools | Avid NEXIS E4 120 TB Media Server, Connected to all Edit Suites | Four Avid Pro Tools Audio Editing Suites with Avid Artist Mix audio control surfaces | Three Sound Recording Booths for Voice Over and Foley | DaVinci Resolve Digital Picture Grading Suite | Two Full HD Screening Rooms with 5.1 Surround Sound Systems | Two Lecture Theatres each equipped with a Barco 2K DCI Projector and 5.1 Surround Sound System