You are using an outdated browser. Most of this website should still work, but after upgrading your browser it will look and perform better.
BA (Hons) Dance
Our BA (Hons) Dance course gives you a chance to perform, produce, create and collaborate within this ever-changing art form.
Dance course information
Our staff are inspiring teachers, researchers, industry practitioners and technicians who are here to support you with your studies and help you to achieve outstanding outcomes.
Dance graduates need to be both creative makers and adaptable artists. The dance course at Arts University Bournemouth provides you with a supportive and professional environment to explore, collaborate, create, produce and perform in. A place to experiment with new ideas with the focused aim of creating an aspirational graduate with relevant and real time experience of the sector they wish to be employed in.​

​BA (Hons) Dance has been developed as a response to the changing landscape of the dance and arts ecology. As such it recognises the diversity and interdisciplinary nature of contemporary performance and stresses the need to produce versatile, open-minded and curious graduates who can gain employment across the full spectrum of the industry. ​

Taught in our own, purpose-built dance studios on campus and also at our industry partner Pavilion Dance South West's (PDSW) town centre studios. We offer a perfect combination of both professional and educational environments. You'll be able to build a network of collaborators and professionals to help you launch your own creative career.​​
Throughout the course you'll have opportunities to engage with current artists, companies and practitioners working in the South West and nationally as guest lecturers, visiting tutors, and workshop leaders. The industry partnership with PDSW also presents opportunities for work placements and specialist unit input.​
This degree will also enable you to understand the current dance industry and meet the professionals running it. Students can make the most of our culture of collaboration by exploring AUB's creative community and all that it has to offer. You'll finish with a degree and the skills to be a dance artist, capable of thinking about dance in new and relevant ways. This is a competitive market, but you're one of a kind and have something great to offer. We'll help you to become a dance professional with an edge.
| | |
| --- | --- |
| Course duration | 3 years (full-time) |
| UCAS course code | W500 |
| UCAS institution code | A66 |
Level 4 (first year)
Train, Explore and Investigate​
​In your first year, you'll develop the core skills that you'll need to enhance your understanding of making, performing and producing across a range of dance contexts. You'll be introduced to the infrastructure that produces dance and begin to develop the fundamental entrepreneurial skills required to sustain and manage a performing arts practice.​
In your first year you'll study:
Contemporary Dance Technique​
Fitness and Conditioning​
Improvisation, movement development and composition.​
Working as a dancer in a company​
Creating performance for theatrical setting​
Dance Careers and the Industry​
Contextual Studies​
Reflective practice and collaborative group work​
Academic writing and presentation skills​
Level 5 (second year)
From Practice to Vision​
​As you progress to your second year, we expect you to engage in more complex issues, both through your creative work and in theoretical units. You'll continue to gain performance experience in various settings. At Level 5, we encourage you to think about specialised areas of study appropriate to your developing interests in performance, choreography, and applied dance practice or producing. ​
In your second year you'll study:
An extended approach to dance technique, including an increased variety of styles. ​
Safe Practice, Anatomy and Somatic Practices​
More complex choreographic and performance projects, including full length shows​
Dance and Events Management​
Leading and facilitating dance for others​
Dance in education​
Dance placement in a professional setting.​
The relationship between dance and culture​
By the end of this level, you should be confident in your ability to organise your working methods and you will be prepared with key knowledge and skills that will allow you to enter the third year of study with confidence.​

Level 6 (third year)
From Vision to Industry​
​At Level 6, You'll be given the opportunity to test your skills and knowledge that you've developed in the previous two years. You'll collaborate with fellow students in a public performance as well as working towards a final independent project. ​
In your third year you'll study​:
Advanced dance technique ​
Bringing work to life with key performance skills​
Professional Performance Making​
Creating work with your peers, as a dance company​
An independent, self-managed practical project​
Extended Academic Writing​
Dance Career Planning​
By the end of this year, you will be ready for a career in the dance industry, utilising skills and knowledge developed through your time at AUB. Each AUB dance graduate has a unique set of personal and professional attributes, ready for the world of work.​

You'll also have regular access to the live productions at Pavilion Dance and other local venues, offering you a diverse and continuous range of professional performances to observe and learn from.

All students are registered for the award of BA (Hons); however, exit awards are available if you leave the course early, having successfully completed one or two levels. If you successfully complete a level of the course, you will automatically be entitled to progress to the next level.
For the award of a Certificate of Higher Education (CertHE), you must have achieved a minimum of 120 credits at Level 4. This qualification may be awarded if you leave the University following successful completion of the first year of your course.
For the award of a Diploma of Higher Education (DipHE), you must have achieved a minimum of 240 credits of which a minimum of 120 must be at Level 5. This qualification may be awarded if you leave the University following successful completion of the second year of your course.
For the award of a BA (Hons) you must have achieved a minimum of 360 credits of which a minimum of 240 must be at Level 5 or above, of which a minimum of 120 credits must be at Level 6. This qualification will be awarded upon successful completion of your course.
A BA without Honours may be awarded if you have achieved 300 credits, at least 180 of which are at Level 5 or above, and at least 60 of which are at Level 6.
Course team
Our teaching staff are exceptional. We've recently received the highest possible award Gold by theTEF (Teaching Excellence Framework) which assesses the quality of teaching in universities.​
Application process
Once you've found the perfect Undergraduate course, you can apply to study via UCAS, including direct entry applications to second and third year.
When applying through UCAS, use the institution code A66 for courses taught at Arts University Bournemouth . For courses based at Bournemouth and poole College, use code B49. We'll then use your completed UCAS form to make decisions about your application. You can find out more on entry requirements in our apply section.
When you apply to one of our courses, it's important that you help us get a good picture of both you and your work – so you'll need a great personal statement. We want to know more about why you're interested in the course, your key influences, and what you hope to do after your studies.

If you're invited for an interview, many of our courses will ask to see a portfolio of your work so we can get more insight into your ideas and abilities. To help you, we've created guidelines outlining what we expect from your portfolio for each course.
The fee that you pay the Arts University Bournemouth provides the necessary equipment and training for you to complete your course.
You may also choose to buy some items of personal equipment such as a laptop or tablet computer, but this is not required; desktop and laptop computers are available for you to use in common study areas, including a loan system in the Library.
For the majority of our courses, we'll ask you to digitally submit a portfolio as part of the application process.

Portfolios should show examples of your work – both finished and work in progress – that demonstrate your interests and skills. We expect to see around 20 slides/images in your portfolio that shows your identity as an artist
If we ask for a digital portfolio then we'll give you 30 days to submit it. Sometimes we'll need a portfolio submitted quickly if there's a UCAS set deadline approaching, but if you need more time, just let us know and we'll try to help.

We've created specific portfolio guidelines for each of our courses, you can take a look at these below.
If you've applied to study an online postgraduate (MA) degree, please refer to the AUB Online portfolio guidelines.
There are only a few courses where you'll be asked to attend an interview or audition.
The courses currently requiring interviews are BA (Hons) Make-up for Media and Performance and BA (Hons) Textiles. BA (Hons) Acting and BA (Hons) Dance require auditions. If you're invited to one you'll have at least 10 days notice.
When you dance, you want to feel stronger, braver, to push yourself further, testing your creativity and trying new things. At AUB, we embrace the idea of your own creative individuality and we want to train your brain and your body to feel like anything is possible. We'll help you make yourself into an adaptable and versatile dance artist, who understands the wider arts sector and is industry-ready, with a portfolio of relevant dance and sector skills.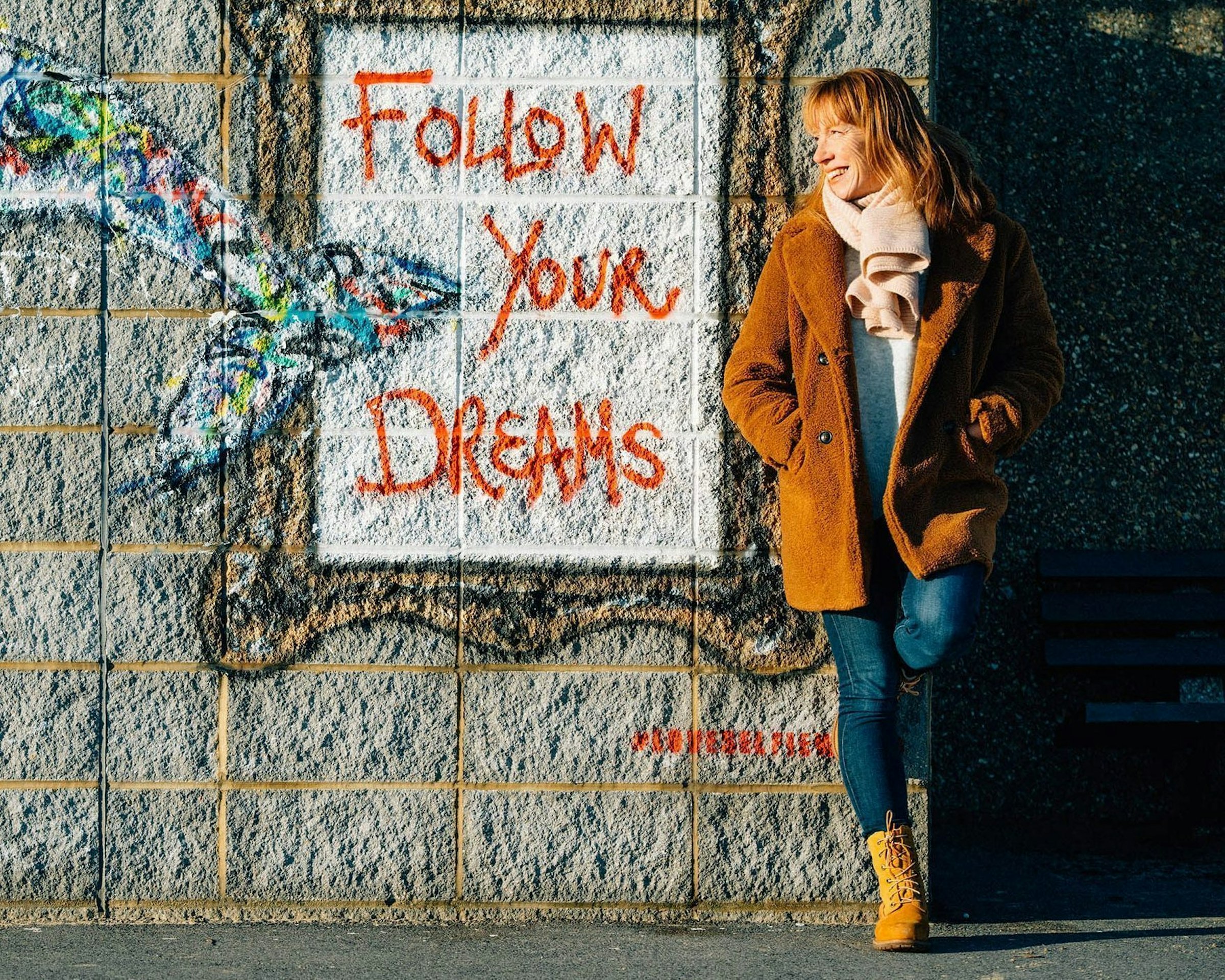 Studios and Resources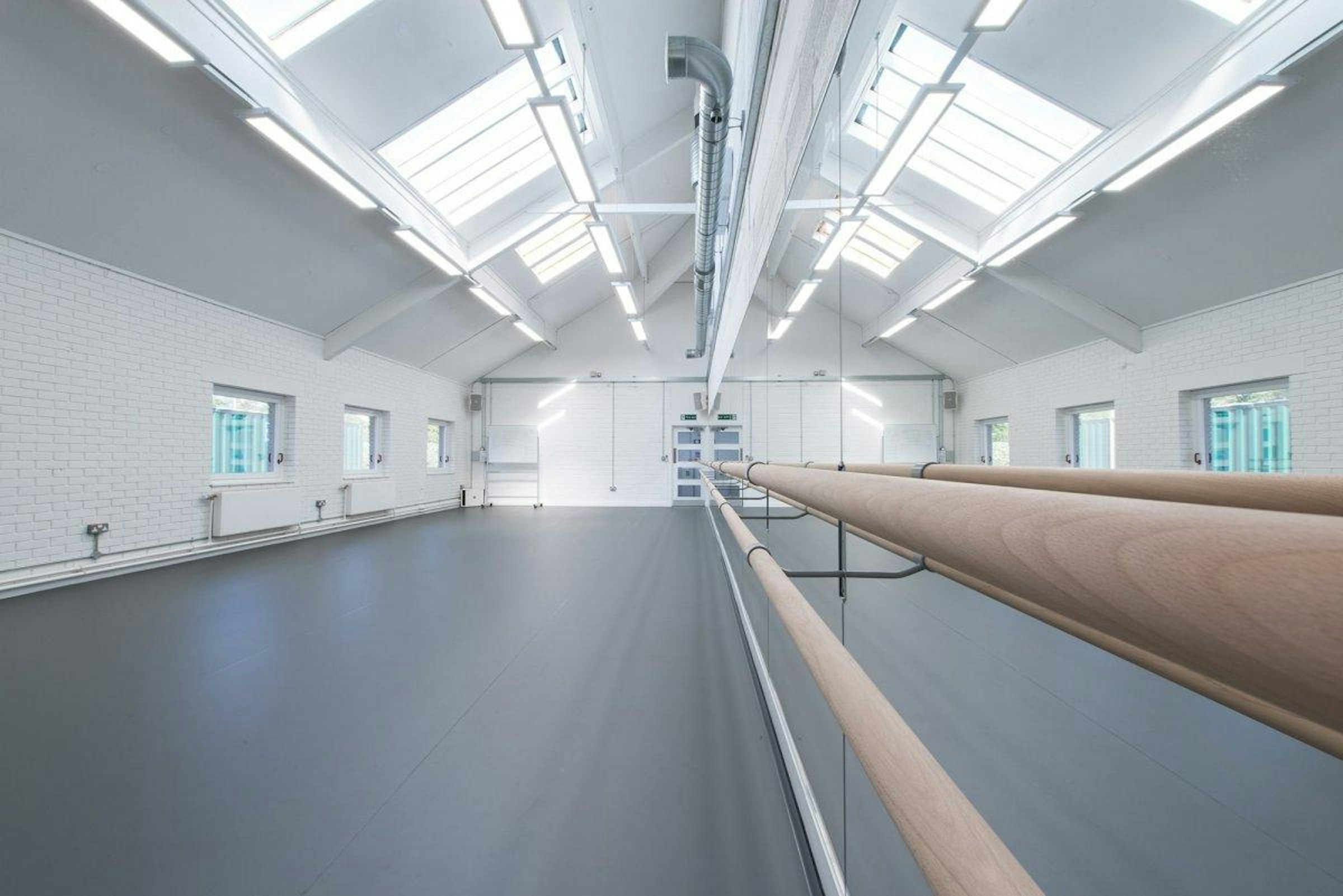 Dance Studios
AUB has three purpose-built dance studios for learning and practice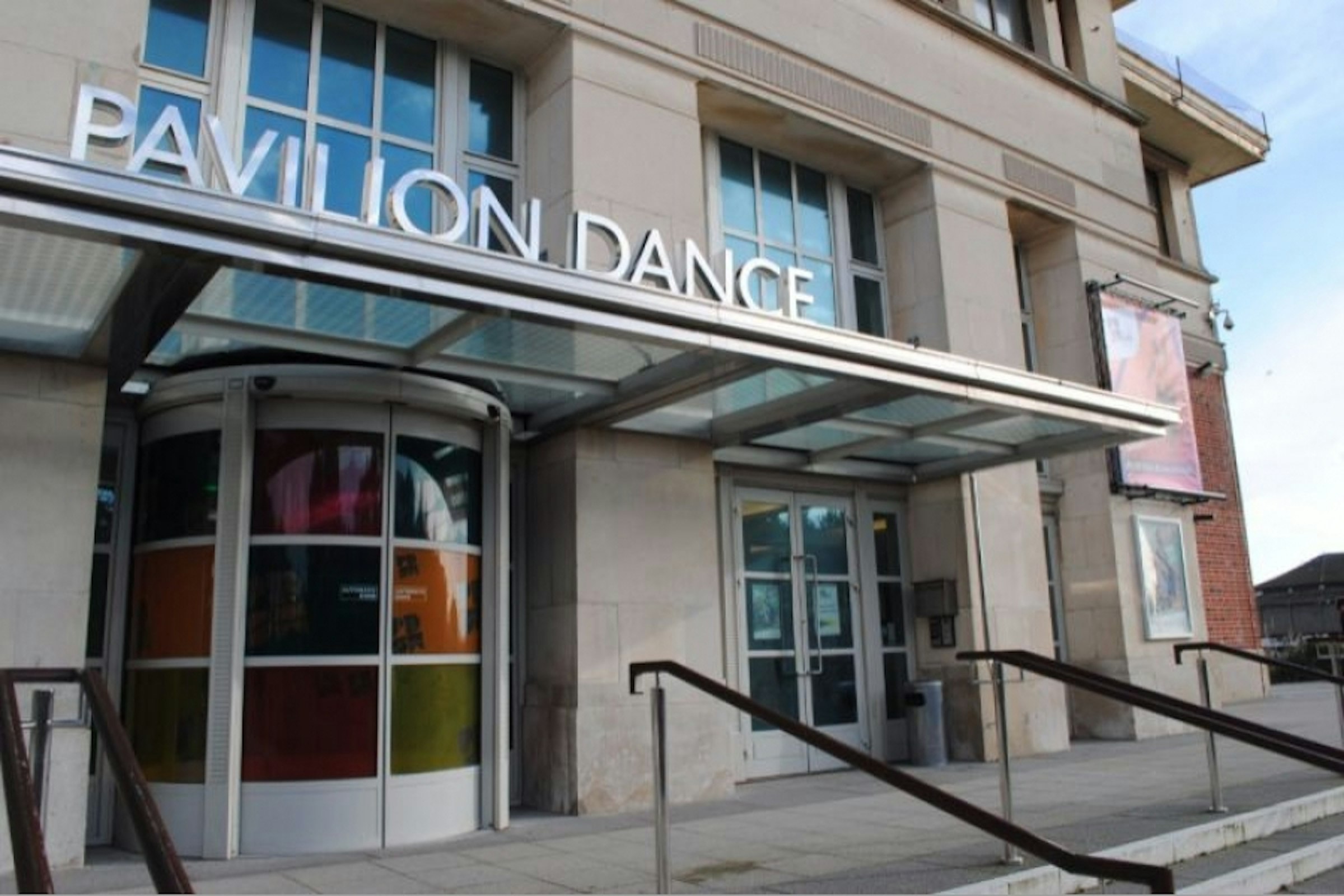 Pavilion Dance South West
Our degree runs in partnership with Pavilion Dance South West (PDSW), the National Dance Development Organisation for the South West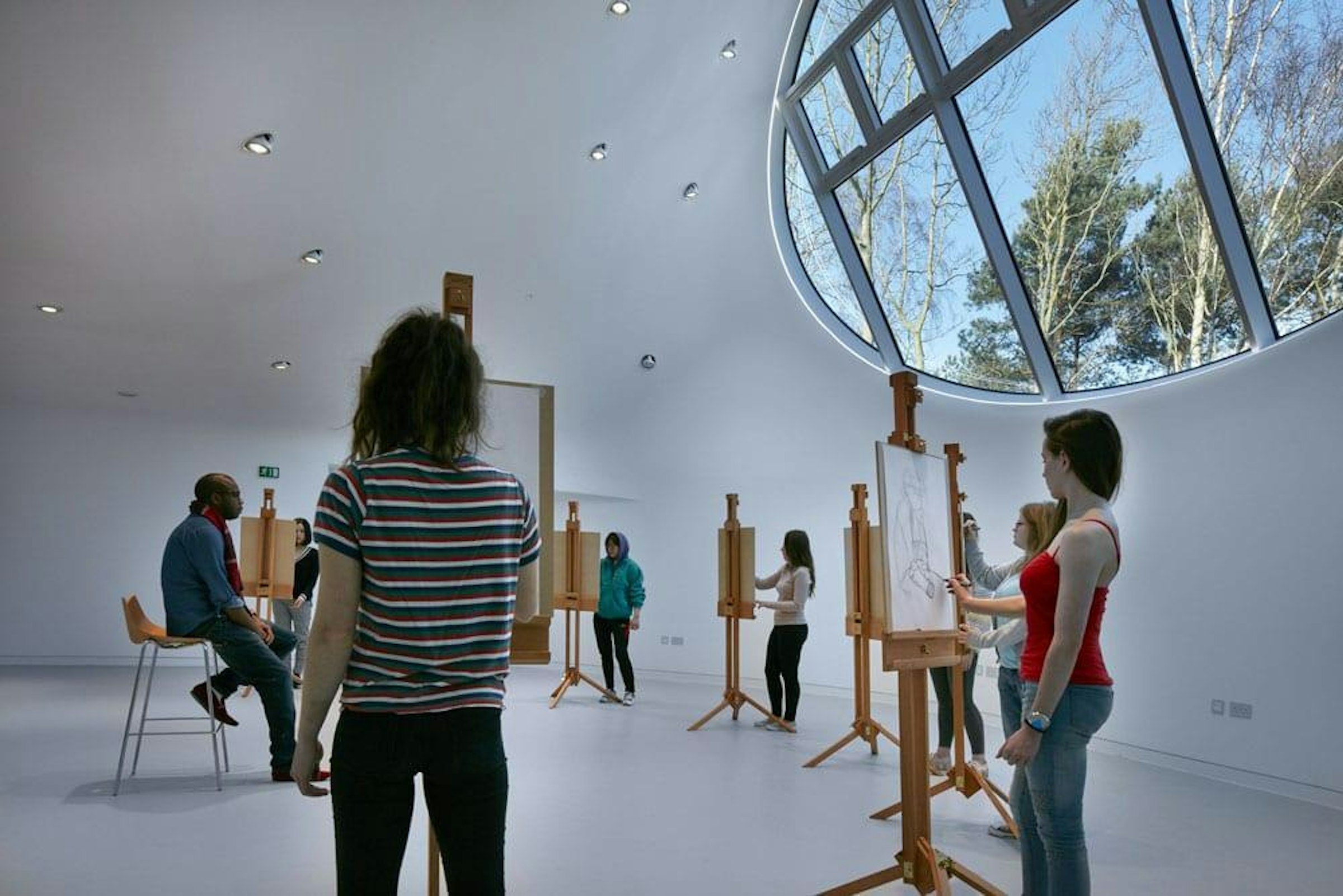 Drawing Studio
Our iconic, blue Drawing Studio is used by student from all courses and was designed by Alumnus, Sir Peter Cook​
Teaching and learning
The course looks strategically at the needs of the national dance industry and offers students an authentic understanding of the work that is available in the dance sector. By studying dance at AUB, you'll develop the skills and experience you'll need in these areas in order to gain employment.​
The course offers regular and sustained contact with and delivery by national and international dancers, choreographers, practitioners and producers; all of whom have worked across dance profession and related industries.​
​Experiential learning is a key principle of study throughout the course and your work will reflect the collaborative nature of dance. Throughout the degree, you will experience both tutor-led learning with specialist teachers and self-directed study. You will be able to develop an increasing independence and a positive attitude to life-long learning.​
​The course objectives are met by deploying a wide variety of teaching and learning methods including rehearsal, performance, ensemble working, workshops, lectures, seminars, group critiques and tutorials. In consultation with the Course Leader, the teaching team is responsible for co-ordinating individual units of study, and for selecting appropriate methods of delivery according to subject matter and student experience.
The delivery methods are informed by the University's Creative Learning Plan and share the over-arching aims:
To enable each student to realise their potential
To develop and support individual learner autonomy
To promote the acquisition of transferable/key skills
To develop and promote best practice in approaches to teaching, learning and assessment
To promote the sharing of good practice across the University, building on best practice both within the University and nationally
Contact hours include all scheduled teaching sessions, but also supervised time in the workshop or studio. In line with national guidance, we include in our calculation of contact hours all the time which is scheduled in the studio for independent study which is also supported by staff (either academic staff, or technicians).​
The information provided below gives the proportion of your study time which constitutes contact hours. Where there are optional routes through the course, we've used the figures for the most popular option.​
| Year 1 (% time) | Year 2 (% time) | Year 3 (% time) |
| --- | --- | --- |
| 75 | 75 | 77 |
Assessment and feedback
Each unit is assessed separately, and the assessment forms part of the unit. Assessment both provides a measure of your achievement, and also gives you regular feedback on how your learning is developing.​
The course uses a variety of assessment methods to test your knowledge and understanding of all aspects of contemporary dance performance practice:​
Continuous assessment in dance technique classes​
Live performance work and studio sharings​
Presentations to industry panels​
Choreographic process ​
Reflective writing ​
Essays​
Intensive Practical Industry Projects​
For every unit of your course, we'll inform you of what you're expected to learn; what you have to submit; how your work will be assessed; and the deadline for presenting your work for assessment. This is made available through Unit Information, which is on your course blog.​
You'll receive a final mark for each unit in the form of a percentage, which will be recorded on your formal record of achievement (transcript). Each component of assessment is graded using a notched marking scale, whereby only certain marks are used within each grade. The only marks available within any ten-point band are *2, *5 and *8 (e.g. 62, 65, 68). These marks correspond to a low, mid, and high level of achievement within each grade band.​

All learning outcomes must be passed to successfully complete the unit.​
Career destinations
The course is designed to equip you with the skills to be a dance artist, capable of thinking about dance in new and relevant ways. We'll also enable you to understand the current dance industry and meet the creative professionals running it.​​
As a BA (Hons) Dance graduate, you'll be prepared for life as a portfolio dance artist, which will include a range of roles, such as​
​Performer​
Small to mid-scale touring company member​
Choreographer​
Teacher (Both in educational settings and the private sector)​
Community Dance Artist​
Theatre Technician​
Digital Dance specialist​
Dance Management and development​
Event Producing​
Work in the fitness industry​