You are using an outdated browser. Most of this website should still work, but after upgrading your browser it will look and perform better.
2021 Venice Architecture Biennale
Fellowships Programme – digital offer
The Garden of Privatised Delights
British Pavilion exhibition at the Biennale Architettura

Taking inspiration from Netherlandish artist Hieronymus Bosch's triptych The Garden of Earthly Delights, the exhibition, curated by Manijeh Verghese and Madeleine Kessler, calls for new thinking around privately owned public space in cities across the UK. It challenges the polarisation of private and public organisations and instead poses solutions on how they might work together to improve use of, access to and ownership of public spaces.
Image: Detail from The Garden of Privatised Delights. Photo: Cristiano Corte © British Council
In March 2021, the British Council decided that – due to risks associated with the pandemic – a physical Venice Fellowships programme for 2021 wasn't going ahead.
Programme Partners, Fellows and colleagues were consulted on aims and benefits of a digital offer instead. The recommendations highlighted that this digital involvement needed to offer some level of work experience and professional development to support research links. Some main actions were then put in place, as:
Monthly listings of virtual events happening in Venice linked to the Biennale, national pavilions and cultural organisations.
In June 2021, fellows were organised into peer research groups to digitally consider who has agency to decide "how we'll live together" (the biennale theme), and to explore solutions to current international challenges.
The programme is an exciting opportunity to be part of a community of practice and connect with new people, engage with the visiting public, obtain international exhibition work experience and contribute to the cultural-creative sector by developing an idea into a proposed project.
As part of the programme, fellows gain a full month of exhibition work experience inside the British Pavilion. The requested time committed for the exhibition work experience is approximately 24 hours per week, during the period of one month. Alongside this work experience, Fellows develop a proposed project that contributes to the cultural-creative sector or individual/collective research or practice. We welcome any proposed idea that Fellows would like to develop into a project during their time in Venice. Ideas for projects must have the values, approaches and criteria set each year by the British Council team in collaboration with Partners and can be research or practice-based. Fellows and Partners are encouraged to share further and showcase the resulting of the programme experience.
In February/March each year, the British Council host an online induction school, which all selected Fellows attend. The induction school features an interactive session with the selected artist/curator, on the themes and content of the exhibition (which stays a close secret until the pavilion opens in April). There's also training in exhibition invigilation and public engagement and sessions to prepare Fellows for developing other skills while in Venice. Fellows are empowered to make collective decisions, share their vision on how they wish to showcase their projects, collaborate and share their learnings from this experience.
Making connections and finding synergies with other people and their ideas are implicit collaborative skills required in architecture. The unfortunate circumstance of this year's Fellows not being able to visit Venice in person created an opportunity for fellows to work collaboratively online. The intriguing results show that successful networks of dialogue have been made and friendships forged.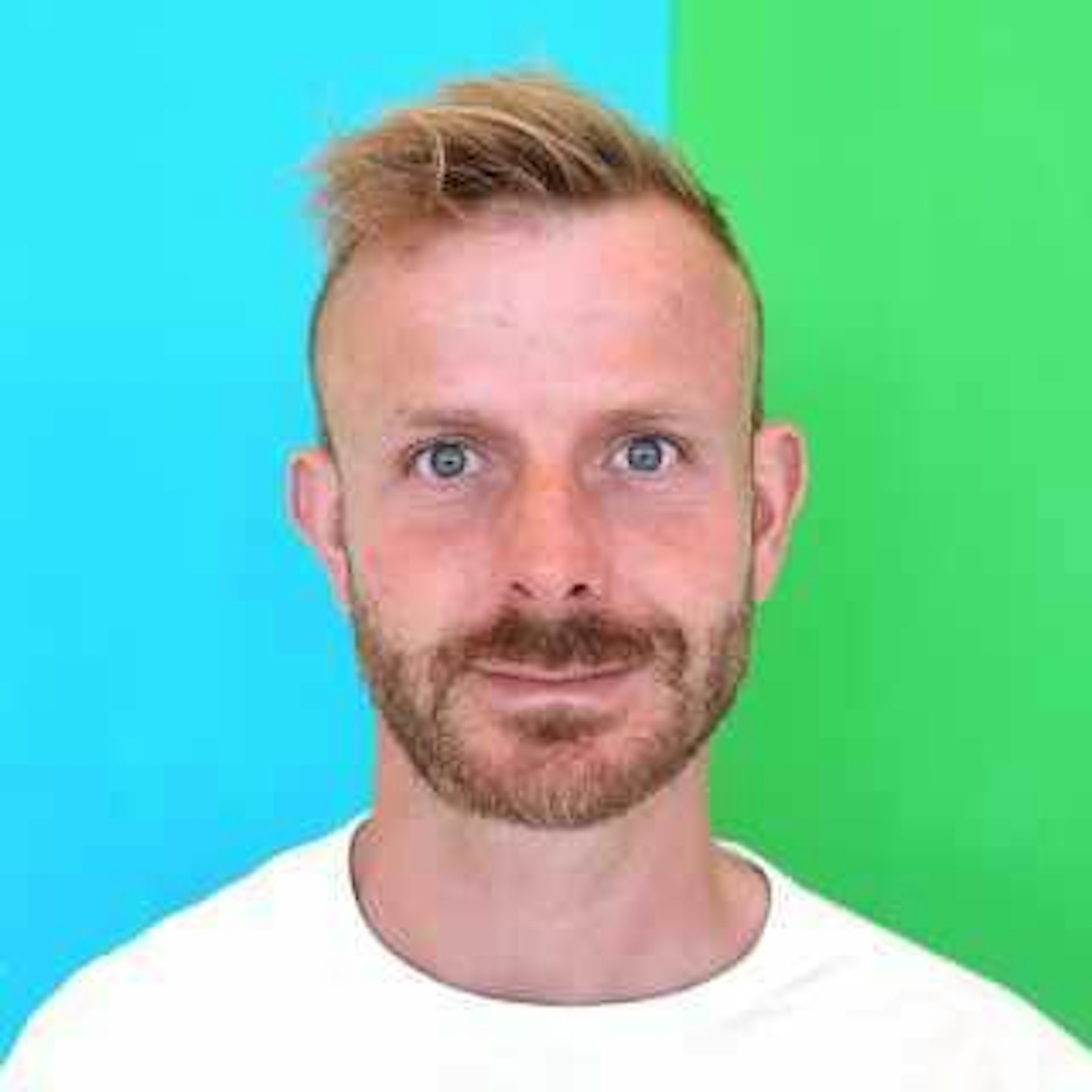 How will we live together? A digital journey…
Fellows were invited to select one of four research groups to join for peer learning and sharing with up to 5-10 other Fellows. This research group concluded with the opportunity to present findings visually or not at the end of the Architecture Biennale in November 2021.
Take a look at the final research groups and members below.
Please note: Unfortunately not all groups and fellows are able to showcase their work due to the timeline and other commitments. This is a voluntary project and time commitment.
Virtual Mediators
Fellows: Beatriz, Eloise, Esme, Jaq and Rebecca.
Exploring how we react to a place we can't visit in person, articulating how the online experience is constructed with reference to the 'real' thing.
The Marginalised
Fellows: Claire, Adam, Beatrix, Bethan, Kehinde, Peter and Tanatswa.
Considering the memories and experiences of migrants and other marginalised communities.

Cities and spaces are expressions of cultural and social continuance, overtime producing a palimpsest of memory which can often be biased against marginalised communities. Throughout this exhibition specific spaces and/or spatial typologies will be explored and analysed through the practices of psychogeography and sonic ethnography (acoustigraphy).
Collecting the data of our chosen spaces, cities or typologies around the world we've initiated a sonic dialogue with the audience to explore how sound can echo a memory.
The aim of this exhibition is to connect the audiences psyche to the built environment, both urban and domestic, sonically, through carefully curated and fragmented data. Each sound contributing to a unique experience of marginalised public spaces and dwellings.
Water dwellers
Fellows: Karina, Bonsu, Indigo, Karolina, Lara and Leonard.
Looking at how different societies adapt to live on or near water, and the impact of climate change and gentrification.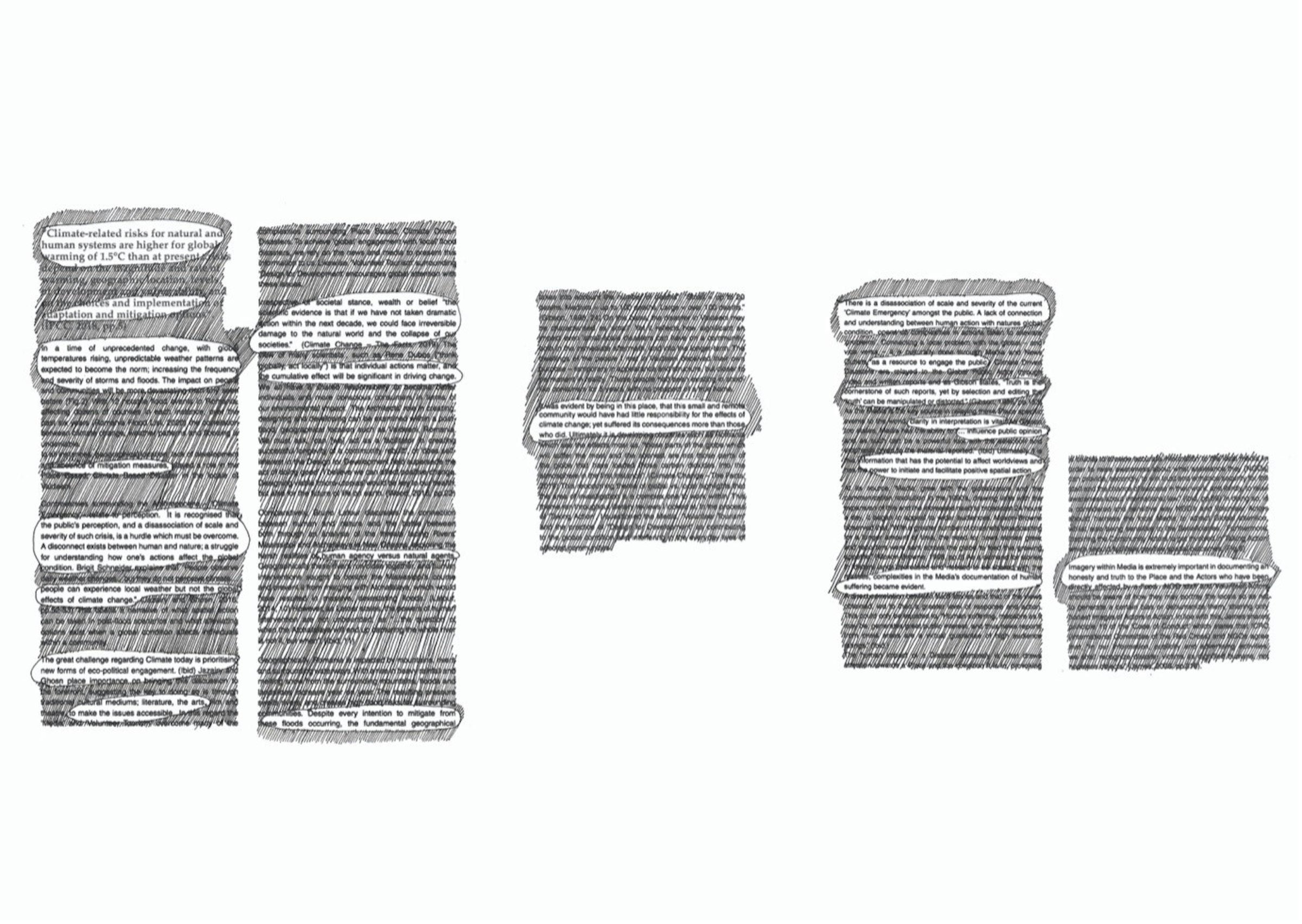 Lara Magee
A flooded Venice has become somewhat romanticised as the media does little to alert global actors of the negative impacts Climate Change...
Architects and artists
Fellows Names: Amy, Freya, Harriet, Mi Park, Sanni, Sara and Zoë.
Asking how risky can creative makers and designers be, and how can they offer solutions and alternatives to what the market dictates.

Collection of images from The Garden of Privatised Delights
This year's British Council commission for the British Pavilion, The Garden of Privatised Delights, at the Biennale Architettura, Venice from 22 May–21 Nov 2021.
Thank you
We would like to thank Richard Waring, Course Leader from Arts University Bournemouth, who was an instrumental partner and programme collaborator, as well as Charlotte MacKay, Senior Digital Communications Officer (Arts University Bournemouth), and Simon Pride, Head of Student Recruitment and Marketing (Arts University Bournemouth), for the partnership and amazing support on hosting and showcasing the Fellows final projects and research on AUB platforms. Equally, we would like to say a big thank you to all the 2021 Digital Fellows who were part of this journey: Adam, Amy, Beatrix, Beatriz, Bethan, Bonsu, Claire, Eloise, Esme, Freya, Harriet, Indigo, Jaq, Karina, Karolina, Kehinde, Lara, Leonard, Mi Park, Peter, Rebecca, Sanni, Sara, Tanatswa and Zoë, many thanks for your interest, enthusiasm, collaboration and contributions - especially after such difficult times and programme change of plans due to the pandemic. Your amazing spirit and ability to share and adapt in such an open way was an inspiration for us all.
We are very much excited to share and showcase the groups collective and individual works and research outcomes below. We hope you enjoy and are inspired by their ideas and work!