Bars and restaurants, circus, dance, disaster relief, exhibition, fashion shows, film sets, hotels, installations, interactive environments, light installations, performance-art, pop-up, refuge, rehabilitation, residential, retail, sound installation, theatre and yacht design. These are just some of the projects being designed by students on the course this year.
This course has limited spaces left for September 2015 entry. Visit our Clearing page.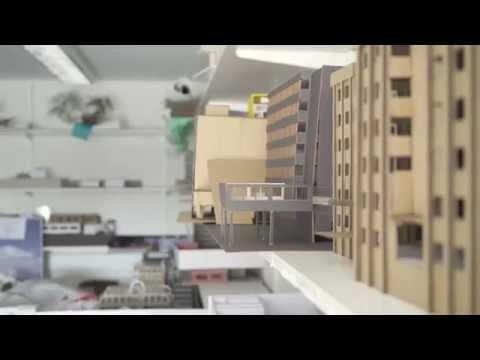 Recognised by the SBID and the ECIA as being one of the leading courses in the UK and Europe.
Through the adaptive re-use, re-branding, re-modelling, re-cycling and re-communication of existing spaces, structures and environments this course will offer you the skills, knowledge and work experience you need to become a leader in one of the most dynamic, creative, economically valuable and diverse areas of design.
Often working with real clients on real design projects in a studio-based and professionally-focussed learning environment the course will teach you to understand the three-dimensional potential, the atmosphere and the identity of the spaces in which we live, work, rest and play.
For 2015/16 entry we will be running an Extended 4 Year Study Option. For further details please go to our Extended 4 Year Study Option page or  Course Outline page.
*subject to validation
STUDY ABROAD
Looking to spend less than six months in the UK to learn Interior Architecture and Design? Take a look at our Study Abroad and Summer Courses.