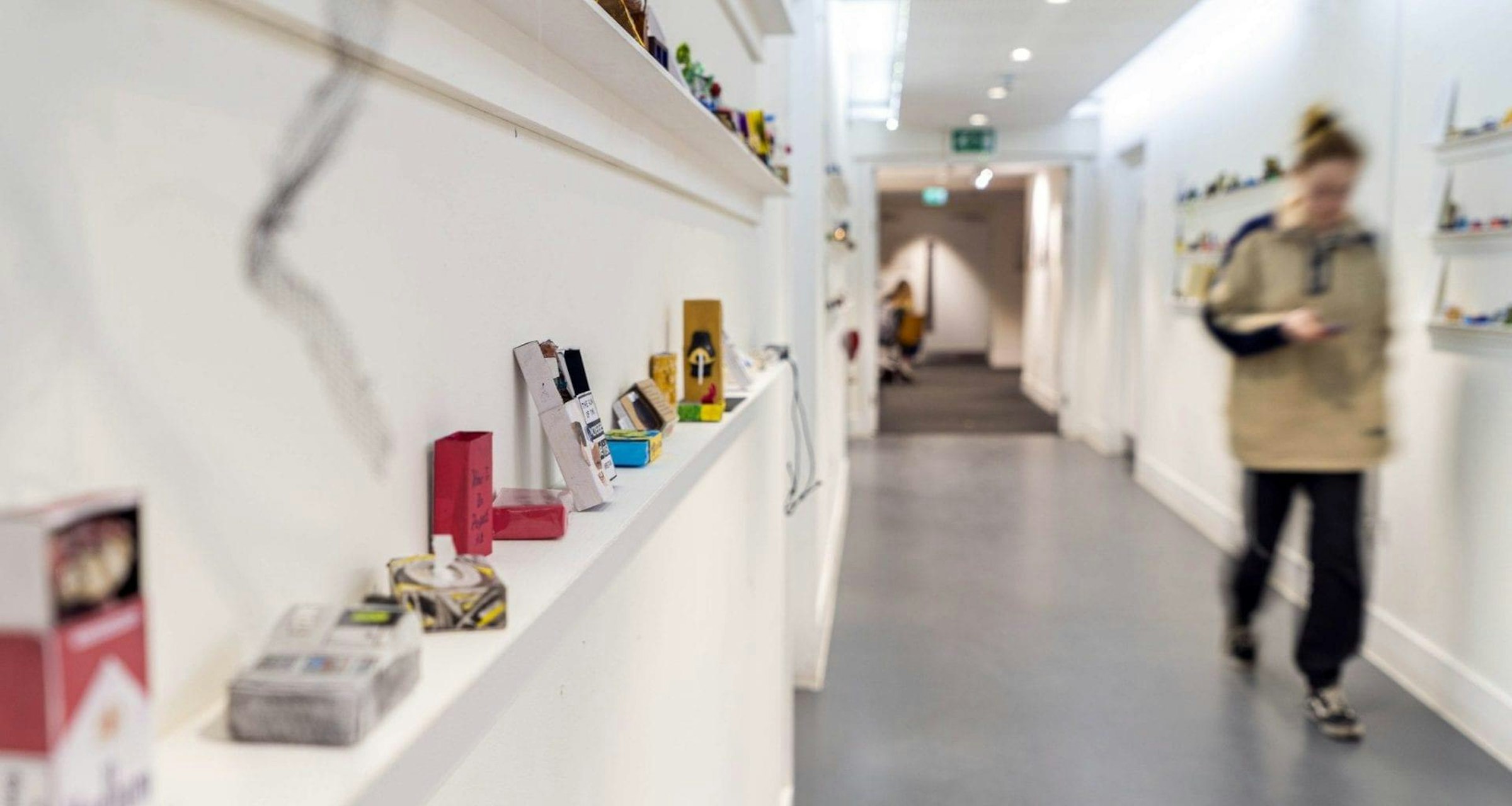 The competition, which asked Foundation students to create artwork inspired by a word found by chance, featured more than 200 entries from across the main art and design programme.
The designs featured themes as varied as Swedish flatpack furniture giant IKEA, The Beatles' iconic Abbey Road image and Donald Trump. Smoking, the NHS and Brexit were also subjects featuring in the exhibition.
Initially, a shortlist of 20 winners was selected by Illustration Pathway Leader Roland Dry and Foundation's Head of School Bea Denton. The shortlist was then whittled down to five winners at an award Ceremony in the Foundation Building.
Winner: Box Consolos
Second Place: Leah Rackman
Third Place: Mary Young
Highly Commended: Hugo Donovan, Amelia Ayers
Judges praised the winners for their poetic use of materials, social commentary, and their skills in craft making and conceptualisation.
Interestingly, several extra entries joined the show surreptitiously after the deadline, with additional works appearing next to entries in the weeks following the competition, though it isn't clear who creators are.
Roland Dry, who judged the winning entries, said: "The first part of Foundation at AUB is about developing an understanding of the creative process, experiencing different aspects of creative practice and developing skills. This activity offered students the chance to experience art-based thinking, via a project using chance that set out to lead student to work beyond preconceived ideas.
"The competition leads students to explore a new way of thinking and also to experience displaying their work in a novel group show. Using a simple stimulus, students employed random words to develop their initial ideas and starting points; creating something out of very little."
He added: "It was fascinating to receive further entries after the initial deadline; clearly entrants still wanted to take part!"