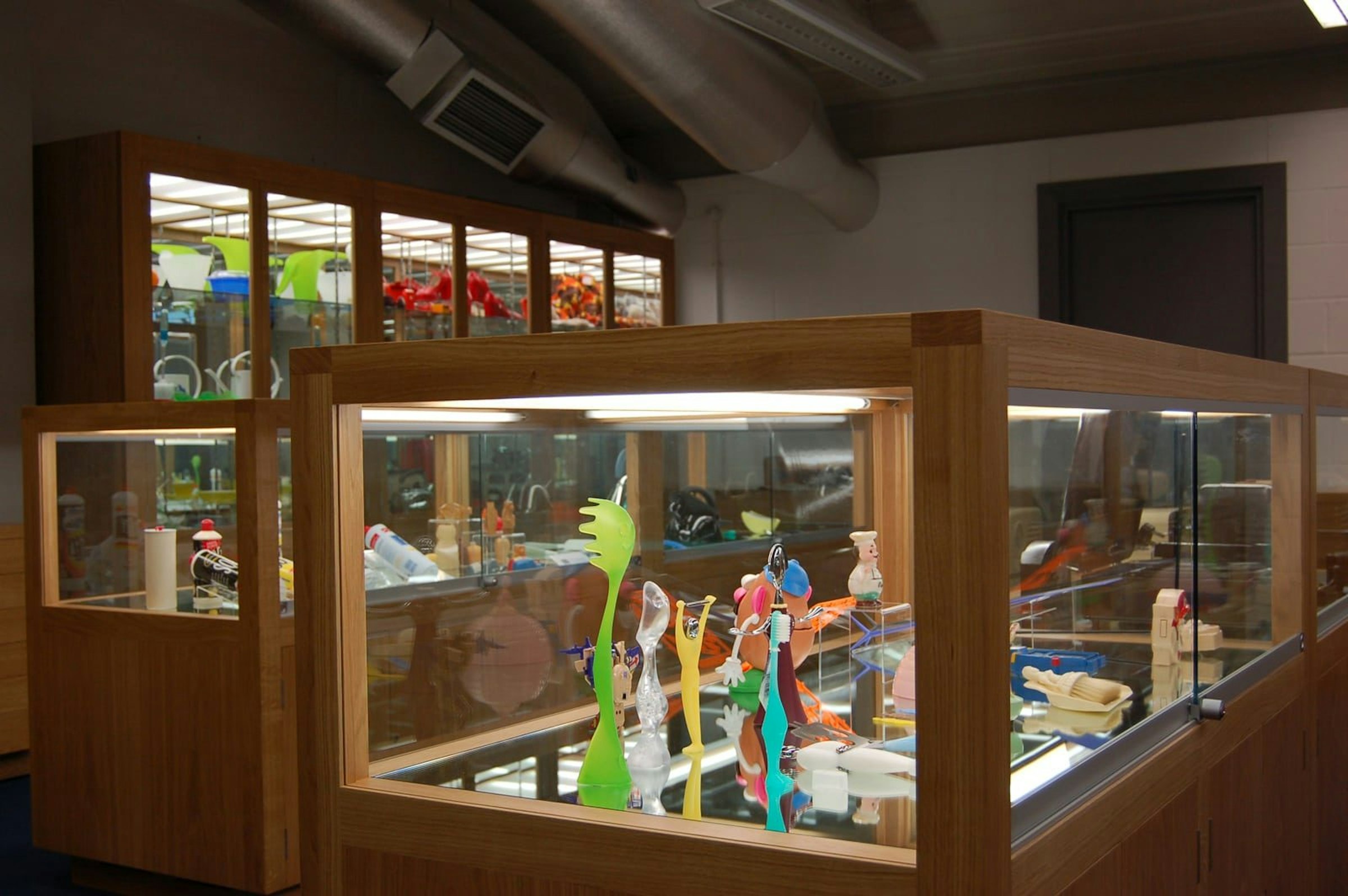 The Museum, which is based at AUB's campus, houses more than 7,000 objects and is home to the world's largest online database of design in plastics, as well as a large variety of artefacts relating to the first uses of the material.
Widely seen as an expert in the changing uses and perceptions of plastics from their inception in the early 20th century to present day, the museum was approached by The Guardian for its Sustainability Unwrapped series to comment on the ways in which disposability has become synonymous with the material.
Speaking to The Guardian about plastic's inherent resistance to decomposition, Louise Dennis, MoDiP Curator, said: "Consumers were encouraged to use disposable products for their efficiency and to avoid contamination."
She added: "Plastics are vilified for having a long life when they are in the wrong place. One of plastic's key features, its lightness, could actually be its downfall. It can be seen floating in water, blowing in the wind and caught in trees as litter."
Funded by German chemical and consumer goods company Henkel, the article examines further the startling statistic that each European creates more than 31 kg of waste per person every year, with less than 40 per cent of that amount being recycled. Henkel has been working to collaborate with companies that are researching into new ways to break down and recycle existing and previously unrecyclable materials, such as drinks pouches and lined items such as coffee cups.