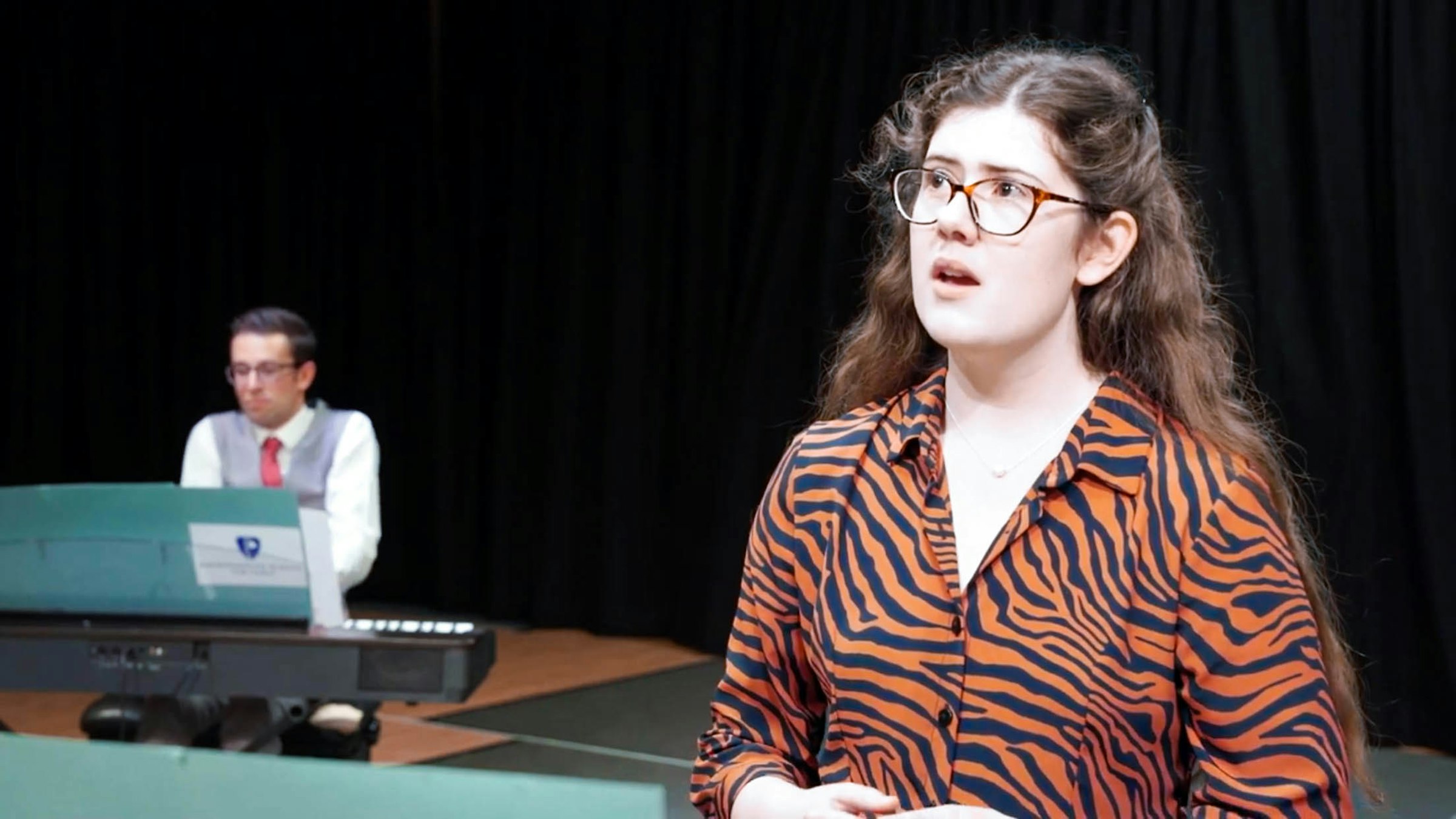 Musicians from Arts University Bournemouth and Bournemouth University will be taking part in a large-scale music concert at Christchurch Priory, led by acclaimed violinist soloist Nivedita Sarnath.
An Autumn Elegy will take place at Christchurch Priory at 7.30pm on Saturday 29 October, with more than 100 university musicians performing a range of contemporary pieces, including Rutter's Requiem and Chilcott's Canticles of Light.
A graduate of Harvard University, the Royal Academy of Music, and the Boston Conservatory of Berklee, violinist soloist Nivedita Sarnath has performed as part of the Portland Orchestra and is currently a member of the Orchestra of the Age of Enlightenment.
Also, in recognition of the 150th anniversary of the birth of visionary composer Ralph Vaughan Williams, his popular solo violin and orchestral piece The Lark Ascending will be performed by the group.
Verity Joy, an undergraduate BA (Hons) Costume student at AUB, will be singing as a Soprano Soloist for the concert. Verity said: "As a AUB student and University Music scholar, I feel very fortunate to take a leading role in such a high-profile concert.
"Being given the opportunity to perform the soprano solo of Rutter's Requiem in a fully orchestrated, professional setting is an invaluable experience. University Music has allowed me to continue my musical training whilst studying BA Costume at AUB, allowing me to expand my academic pathways after my degree."
Ian Davis, Conductor and Head of University Music, said: "Autumn Elegy marks the first of this academic year's major public performances, involving over 100 singers and instrumentalists drawn from students, staff and community members who participate in University Music.
"This is a fantastic opportunity for our students to experience performing major works of the choral and orchestral repertoire in the stunning surroundings of Christchurch Priory, just a few weeks into term. Please do join us and support our students in what promises to be a fantastic concert."
Tickets are available from £12, with a concession rate available to students via the Christchurch Priory website.