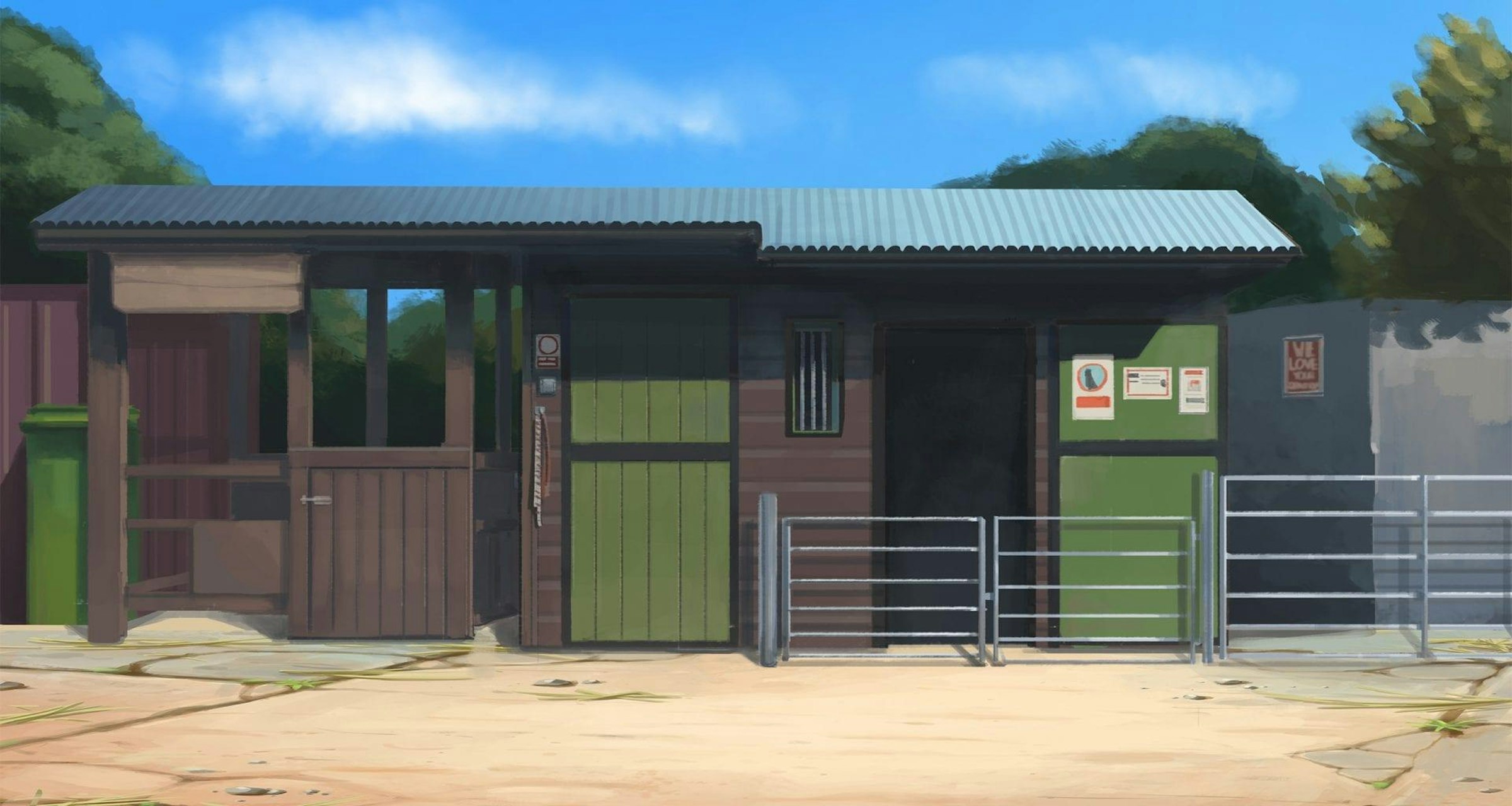 The annual competition, which sees teams from universities around the country paired with charities to create 30-second adverts, is part of BFX, the UK's largest visual effects, computer games and animation festival.
Daikon 5, led by team leader Ciaran Fagan, is a team of five students studying BA (Hons) Animation Production at AUB. With the guidance of mentor Jerry Hibbert, founder of Hibbert Ralph Animation LTD, Daikon 5 have been paired with the charity Kentish Town City Farm in London.
We caught up with team leader Ciaran and project assistant Michael midway through the production process to find out more information.
Why did you enter the competition, and how did you form the team?
Ciaran: "I think it was mostly that we just wanted to spend time working on a project with our friends. It was also a really good opportunity to network as there is a lot of exposure to industry professionals."
Michael: "Yeah, I think we just wanted a project to take on over the summer. It was a really good opportunity to get real-world experience, it's also something to build up our portfolios as well."
Is this your first time working with a client on a live brief, how have you found it so far?
Michael: "We have done a few smaller commercial briefs, they weren't as serious as this though, it was more part of the course. So, we have a bit of experience, Ciaran and I have worked together on a project before."
Ciaran: "It's a very organic process, there's a lot of going back and forward. We suggest an idea and then they say yes or no, as we have the same goal as the charity, we end up agreeing on a lot. They're busy though, so we are aware that we can't just run every idea we have past them."
The charity that Daikon 5 have been paired with is Kentish Town City Farm in London. The farm is based in North London, just outside of Camden, with four acres of land to keep animals and allotment space in the local area.
The inner-city farm works closely with schools and residents in the local area, adults with learning difficulties, and those out of work to provide a form of animal therapy. The farm is run by volunteers and is funded by charitable donations, two key features which Daikon 5 were keen to portray in their advert.
What narrative have you chosen for the story and why?
Ciaran: "It starts with a little boy on a train and he's very lonely and sad. He sees some funny farm animals and he follows off the train to Kentish Town City Farm.
"While he's there, he meets lots of other children, has an amazing time, and by the time he leaves he's really happy and no longer lonely."
Michael: "We've tried to montage all the things that we have observed from the times we have been to visit them. "
Do you find that working on a project like this replicates industry quite closely?
Michael: "We are mostly a 2D animation team – Ciaran and I focus on the backgrounds and then we have our three animators, so you go back and forth between us and the animators to make sure things look good and work."
Ciaran: "We don't have much professional experience, but I would say it's pretty close to replicating industry. When you have to make something, schedule it and keep to deadlines, you have to work closely to how industry would, just naturally.
"You then learn snippets from other people and your mentor. You learn the industry standard as you go along, and you learn the secrets quite quickly."
There are a range of industry professionals mentoring the teams. Who are yours, what are their background, and how great is it to work with people from within the industry?
Michael: "Our mentor is Gerry Hibbert and he specialises in doing the kind of project we are doing now, short 30-second adverts."
Ciaran: "He's very, very experienced. He was also one of the producers on the film Heavy Metal, the 1980s film, he's been around for a very long time and is very experienced. It's not normally the sort of person that we would get access to."
Animation director at Hibbert Ralph, and the team's Professional mentor, Jerry Hibbert, said: "I was invited to be a mentor by Peter Truckel having worked for many years with him in the industry. He thought that my experience as a Commercials Director structuring thousands of 30-second commercials would be useful helping students to structure their own 30 seconders for BFX. The students do not have long to make these films, and it's important that they get off to a flying start.
"The BFX competition itself mirrors the process that a professional studio would go through when making a 30 seconder for a commercial client. The teams organise themselves as studio would, and have to meet the same sort of deadlines, and deal with the same sort of client demands that they'll face in their careers. In that sense it's a very good dry run for what they may well be doing for the next 30 years."
VFX Hub Project Coordinator and Festival Organiser, Tracey Ricketts said: "BFX was launched in November 2012 at BAFTA in Piccadilly. The original premise was twofold – a festival of animation, visual effects and games, with a fantastic line-up of speakers, masterclasses, exhibitions, screenings and networking events and a student competition which would identify and support the next generation of talent.
"The 7-week BFX Competition is sponsored by media accountants Kingston Smith and sees teams from across UK institutions producing 30-second films for national charities.
The competition is designed to give direct exposure to cutting-edge practices and to showcase skills to some of the best supervisors, producers and artists in the VFX and animation industry.
She added: "Industry engagement raises the professionalism of the competitors and teaches them how to create genuinely commercial work to the standards expected in professional studios. Students who take part in the competition are highly valued by the HR teams of the leading studios around the world."
The prizes for this year's BFX competition will take place at the BFX festival, which takes place 1 – 4 October at the Bournemouth International Centre.
Find out more information about BA (Hons) Animation Production at AUB.