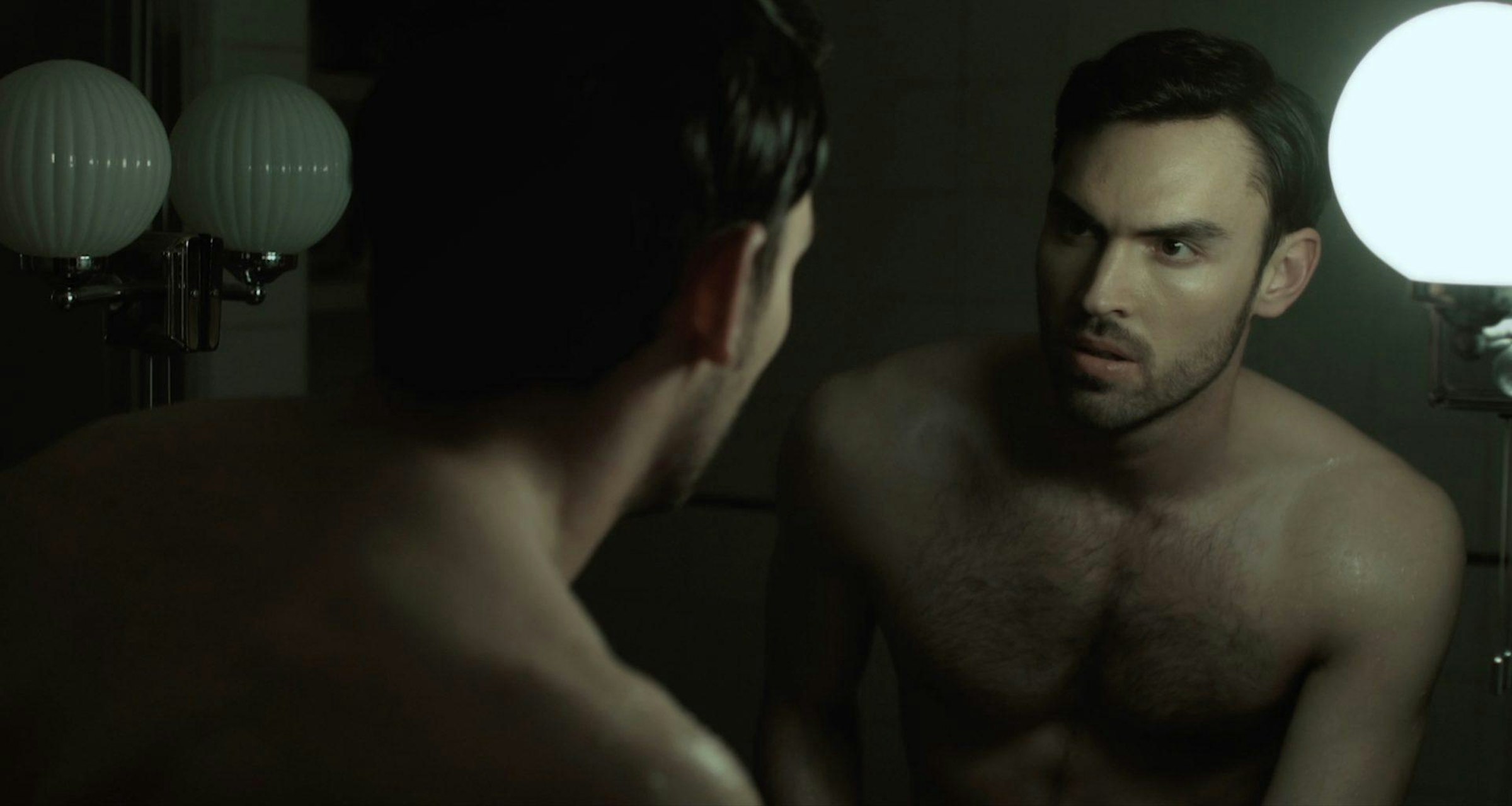 The nomination comes for his most recent short film His Hands, which was co-directed with Arron Blake.
Darius has been sponsored by AUB for a Tier 1 Graduate Entrepreneurship visa giving him two years to stay in the UK to launch his own business Silverprince Pictures.
We caught up with Darius following the Tribeca Film Festival, who told us all about his new film, life after uni, the Tribeca Film Festival and meeting Robert De Niro.
Can you tell us a bit about your short film 'His Hands'?
His Hands is a silent psychological thriller film about two men of different age meeting for the strangest encounter of their lives. We explore themes of ageism, loneliness, acceptance and identity. We wanted to challenge ourselves that it could be done for £400 to prove that if you have the right vision and team you could create a beautiful piece of work. We shot it on one camera, a three-man crew (ourselves), 95 percent on natural light and using all the resources we had, including an iPhone for one particular shot. We wanted to create something that is thought-provoking and most importantly to get people thinking.
How does it feel to be nominated for the prestigious Tribeca Film Festival in New York?
It feels amazing because I never expected we would reach this far having co-directed a film for the first time with Arron Blake and it's our first film that we made together. We were very pleased to have our premiere at Tribeca Film Festival and it's a pleasure having our work recognised by one of the most prestigious film festival in the world.
Can you tell us about your time at AUB and what you've been up to since leaving?
I was grateful to have met amazing people in AUB and having to work and collaborate with. The first film I shot in AUB was Pardaa which reached the semi-finals of the Student Academy Awards in 2017 and also the Aesthetica Short Film Festival as well as having an Outstanding Achievement Award at the Calcutta International Cult Films Festival in India. My second achievement was a film I did called Secret Child which has won around 20 awards including Best Cinematography and was screened at the Chinese Theatre in Hollywood for the Oscar qualifying HollyShorts Film Festival last year. Having my own film at Tribeca Film Festival this year and meeting Robert De Niro was one of my biggest highlight of 2019 so far. Besides that, I worked on lots of commercials after I left AUB in both London and Asia for renowned brands and clients. I'm working on more film projects this year and I'm very excited on what's coming in the next chapter.
How did the sponsorship for Silverprince Pictures come about?
I wanted to create a production company that represents the best in class in beautiful and visionary films and redefine the way we tell stories. It has always been a long time dream of mine as well to start a business. I really appreciate the support AUB has been providing me since the days I was studying from the collaborative workspace and learning as I get to continue my passion to grow in the UK industry and produce great entertainment that challenges the conventional narrative architecture of cinema and push the boundaries of storytelling.
What is your advice to current and future filmmakers out there?
I know it sounds very cliché but it's all about working hard on it and just keep believing in your passion and craft, stay humble and never stop dreaming.
Watch the trailer for His Hands below: