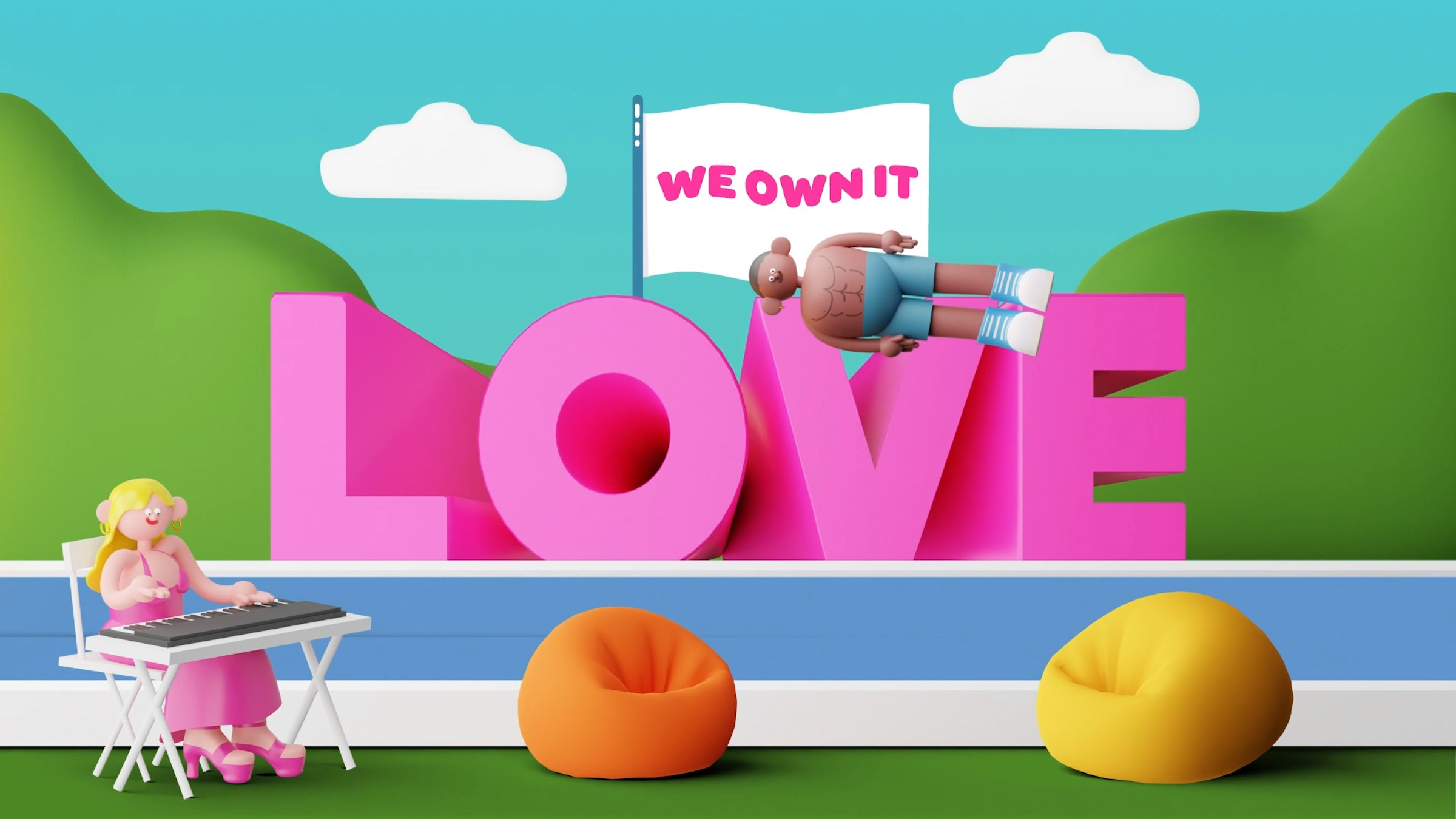 AUB Illustration graduate Leanne Rule has been revealed as the creative force behind ITV's vibrant new animated TV advert for hit reality series Love Island.
Lending her wit and creative talent to a new commercial celebrating iconic characters, scenarios and situations drawn from across Love Island's seven series, Leanne graduated from AUB's BA (Hons) Illustration course in 2019 and has worked with brands including Nike, Klarna and Taco Bell.
The Brighton-based 3D illustrator, animator and director worked with creative studio Kitchen at Jelly and ITV creative to develop balloon-like characters symbolising some of the most famous aspects of the show.
Leanne said: "The project came through in February and I was to be co-directing the animation with KITCHEN, with me doing all the 3D work and them doing the 2D work, coming together to storyboard and composite.
"Love Island was all about the design work, with the animation being a second, smaller part to it. Every shot was so quick, so it was about being able to read the image quickly, before moving onto the next shot. There were bits that I knew well, and then other jokes that I learned about while we were producing the ad. It was weird to be doing research by watching Love Island!"