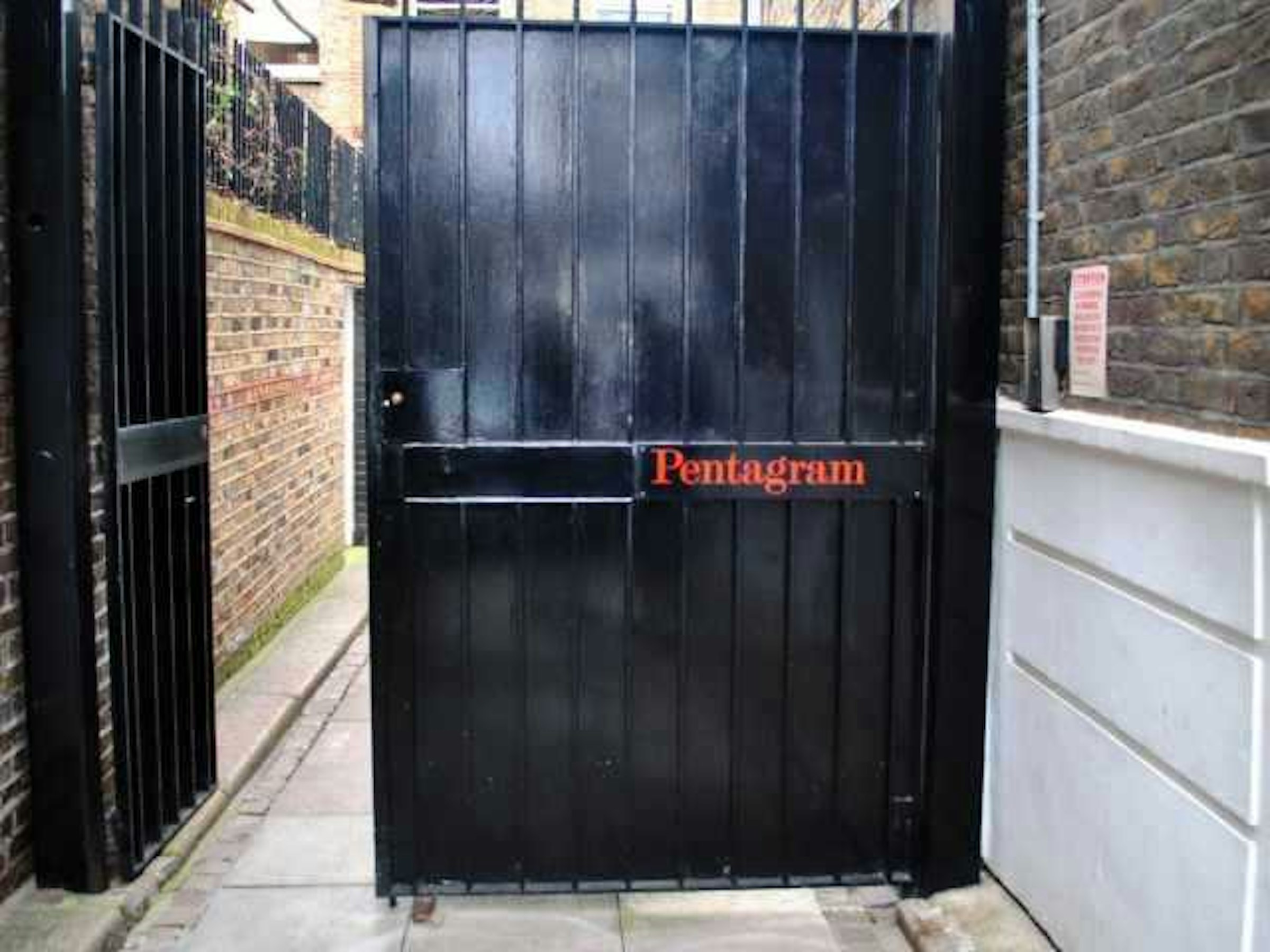 Steven O'Neil and Perry Rowe, both third-year students, were lucky enough to gain internships, whilst 20 second-year students had the opportunity to visit and speak with associate partner, Jason Ching. Jason is an alumnus of the Graphic Design course at AUB and has been at Pentagram for twenty years.
Steven talks about his experience: "Not what I expected. When Perry and I were given the chance to gain work experience at Pentagram we built up a lot of expectations about what the prestigious and award-winning Pentagram studio might be like. It's not until you walk in the door however, that you realise that unlike any other studio, Pentagram is made up of a diverse range of hardworking and extremely friendly individuals.
The structure of Pentagram is ideal. The London studio caters to over 10 partners and their incredible creative teams. Being in a space where the output of design is so diverse opens your eyes to the volume of work created by Pentagram. The mix of product, architectural and graphic designers creates a very motivating environment to work in.
In terms of my experience at Pentagram, the only thing I can fault is that it wasn't long enough. I was able to jump in at the deep end and immediately get on with design and research that was presented to different clients each week. Overall the experience has been an integral opportunity to furthering my progression as a designer and I look forward to a future of more.
Special thanks to Jason Ching, Harry Pearce and the cooks in the kitchen!"

Perry said: "I've always thought Pentagram was a place where I would never end up at due to its prestigious and respectable status. It's hard to imagine that I would be working alongside the top guns of the creative industry, so it was definitely a shock to realise that Steven and I would have the chance to spend some time there.
Considering that the internship was short-lived, I was heavily involved in a diverse range of projects alongside a team of extremely talented people, which to a high degree was inspiring to be a part of. I guess that's why this place is so great; hardworking, collaborative and honest people are all you need in a studio — and of course a dog!"

Second year student, Chris Kyte said of his visit: "I thoroughly enjoyed my visit to Pentagram, It is always valuable to see a range of different working environments and with the incredible portfolio of work that Pentagram has, it was fascinating to see how their studio runs. What I found most helpful about the visit was our opportunity to ask questions on what makes someone appealing, employable and what they are looking for in potential interns."

Pentagram is owned and run by 21 partners, a group of friends who are all leaders in their individual fields. They design architecture and interiors, books, branding and identities, digital installations, exhibitions, films, products, posters, and websites from offices in London, New York, San Francisco, Berlin and Austin.