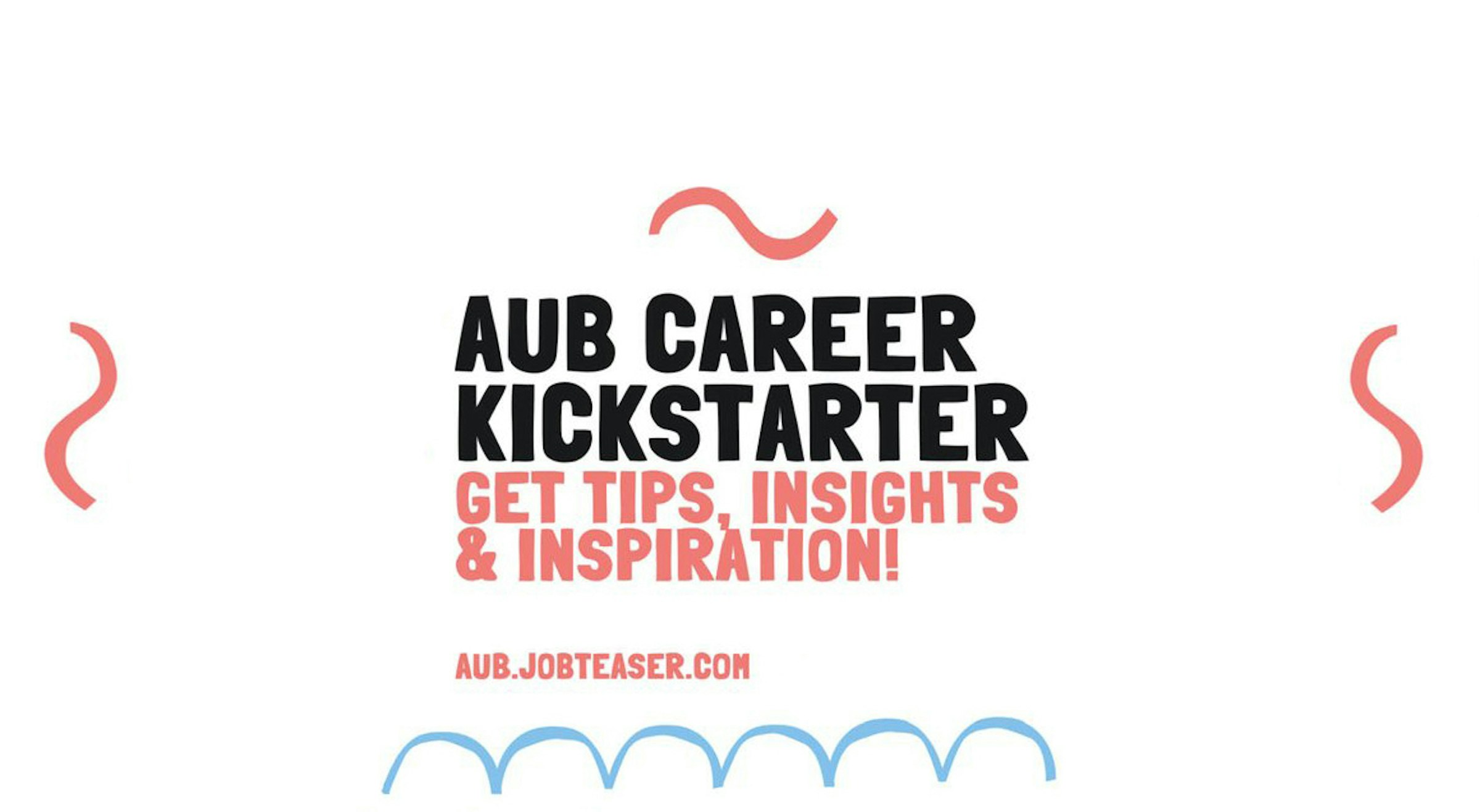 Top industry professionals from the worlds of art, design, marketing and film have shared their unique insights with AUB students and graduates as part of AUB's Career Kickstarter sessions.
Designed to help students develop skills in employability, the sessions focus on a range of essential core careers skills, including portfolio reviews, CVs, social media, interview practice and the transition between academia and industry.
Beginning the expert sessions, AUB Fine Art alumna Megan Whitney looked at how students could move towards careers in teaching, and Dorset Film Office's Gillian Tully explored current student portfolios and showreels. Gillian, who has worked on award-winning productions during her 25 years as a creative industry professional, currently runs FILM EXPO SOUTH, which helps to connect productions visiting Dorset, Hampshire and the Isle of Wight with local filmmakers and projects.
Laura Mulhern, founder of arts marketing and design agency STØRiiE also took part in the free university event, alongside JDO creative director Malcolm Phillips, and TV professionals Jan Armstrong and Marianne O'Connor (BBC, C4, Double Negative). Laura has worked on campaigns for London Olympics 2012, Winchester City Council and Crafty Box, and has commissioned hundreds of illustrators and artists for creative projects with brands including The National Trust, The British Library and Crafts Council UK.
Award-winning BBC producer and director Dominic Sutherland, of video and online campaign digital agency NextShoot was also on hand to offer students portfolio reviews. The BBC History Unit documentary maker has worked with Bloomberg, Royal Shakespeare Company (RSC), and IBM.
Alison Zorraquin, Senior Employability Officer at AUB, said: "We've been delighted to showcase a diverse range of speakers at this year's Careers Kickstarter Week. Students have had the opportunity to share their work with industry professionals, as well as answer some of the deeper questions they may have had about careers in the creative industries.
"Creativity and adaptability are two of the skills most valued by employers from across a diverse range of industry roles, alongside the many transferable skills that an arts and design education nurtures and develops."
Alison added: "Our most sincere thanks go to all of those involved; giving up their time to share invaluable experience with our alumni and graduates."
Final year students were invited to meet and discuss portfolios with Andy Snook, of Silk Factory, a creative content agency within the film industry, and freelance Product Designer Dan Gough.
Other sessions included development of a stand-out CV and cover letter, as well as LinkedIn for creatives and confidence training with AUB Senior Wellbeing Officer Ce Johnson.
Both students and graduates can benefit from AUB's Advantage service for up to three years after graduating; further strengthening their own career and experience resume as well as planning their next career move and honing business and entrepreneurial social media.