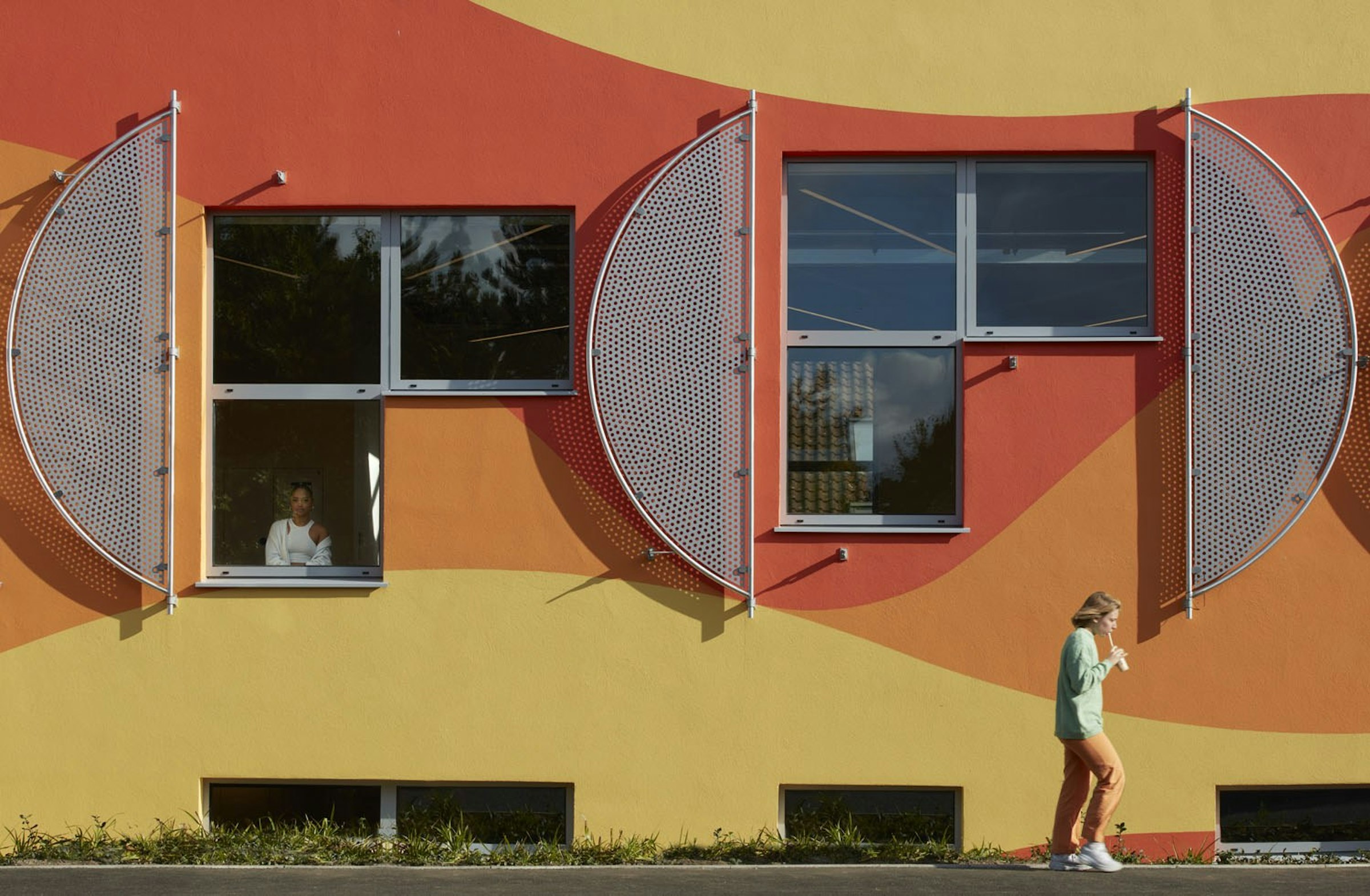 As the first week of Glasgow's COP26 draws to a close, global leaders and politicians have been tasked with finding solutions to some of the most critical global issues, brought about by the planet's ever-more devastating climate emergency.
With emissions hot on the agenda, governments across the world are looking at how they can minimise their Carbon Dioxide and Methane pollution, battling to emerge as hard-hitting heavyweights and PR victors in the fight against climate change.
But unbeknown to many and beyond the backdrop of hordes of politicians, scientists and activists, a group of optimists, thinkers and creatives lie in eager anticipation, vying to grasp the climate debate spotlight's gaze to demonstrate their worth in the ring. Could architects, above all others, be responsible for constructing a way forward? Or do they struggle to gain a foothold in the discourse, sidelined by the exhaustive domination of political spectacle?
In late October, architects from across the world gathered at Arts University Bournemouth (AUB) to herald the opening of the university's groundbreaking new Innovation Studio. While lectures focused on a wide range of topics, from automation to image, and origin to perspective, all speakers lamented on how the built environment, as well as cutting-edge technology, could pave the way for progress.

During AUB's two-day Architectural Jamboree event, Marco Poletto and Claudia Pasquero, Directors of EcoLogic Studio, demonstrated how buildings themselves could contain the apparatus needed to neutralise the emissions of all of those inside them – urban microbiology.
The London-based architects, who've incorporated the use of algae into their creative practice, are using natural bacteria like superfood Spirulina to offset damaging CO2 emissions. PhotoSynthetica, a consortium that the innovative duo launched in 2018, aims to provide retrofit solutions to transform buildings into 'bio power stations', absorbing air pollution and re-metabolising it.
Unfiltered urban air is put through 'bio-Smart reactors' retrofitted into structures, whereby algae microbes – which are able to photosynthesise through the exposure to sunlight– cleanse the air to remove the CO2, which then converts the algae into biomass. The biomass can then be harvested and used to create raw materials for bioplastics, fibres, fertilisers and food.
Director Marco Poletto describes his studio's work as "solutions that bring nature beautifully and efficiently to contemporary cities, turning buildings into living machines".
He continues: "Microorganisms don't simply extract or filter particles from the air or from the water – they actually have this ability to metabolise them – to use particles as nutrients to grow and then to effectively generate and store them, locking them into new biomass that becomes raw material for processes."
Co-Founder Claudia Pasquero adds: "Not only can architecture become photosynthetic, re-metabolising or changing the air and water we are in, but it also starts to produce – it becomes a form of cyber-gardening. These byproducts and changes in architecture can actually feed us too."
But what if our discourse and our approach towards a climate emergency is fundamentally flawed? And what if so-called sustainability industries are part of a 'pathology of denial' rather than part of a meaningful solution?
Also speaking at the Architectural Jamboree, Dr. Lorens Holm, Reader in Architecture and Director of the Geddes Institute for Urban Research at the University of Dundee, elaborated on what he considers a failure of architecture, through a failure of platforms for collective intelligence – our environmental pathology needs to change.
He says: "Technology allows us to go on with our lifestyles as if we didn't know [about climate change], but we also know that these technologies bring with them their own problems. We're in an impossible position as individuals; we're asked to make what, under current social conditions, seem to be impossible choices between giving up our lifestyles, or continue to damage our environment and choose denial as a form of defence.
"Pathology is not the same as bad practice, and the way to change pathology is therapy – therapy for multitudes. As a pathology, it resides in the individual but it can only be addressed collectively, and architecture has a role to play in creating this 'collective consulting room'. Architecture is the power to bring people together in discourse to reflect upon their relations with each other and to the places they inhabit – this is the key to an environmental consciousness."
The only definitive, is that architects cannot solve the problem alone. But as a collective conscience, ­as a powerful voice for change, and as recognised idealogues manifesting a deeply-held desire to understand mankind's footprint on the world, perhaps the gauntlet rests firmly at the foot of a passionate group of architects – the 'new urban evangelists'.