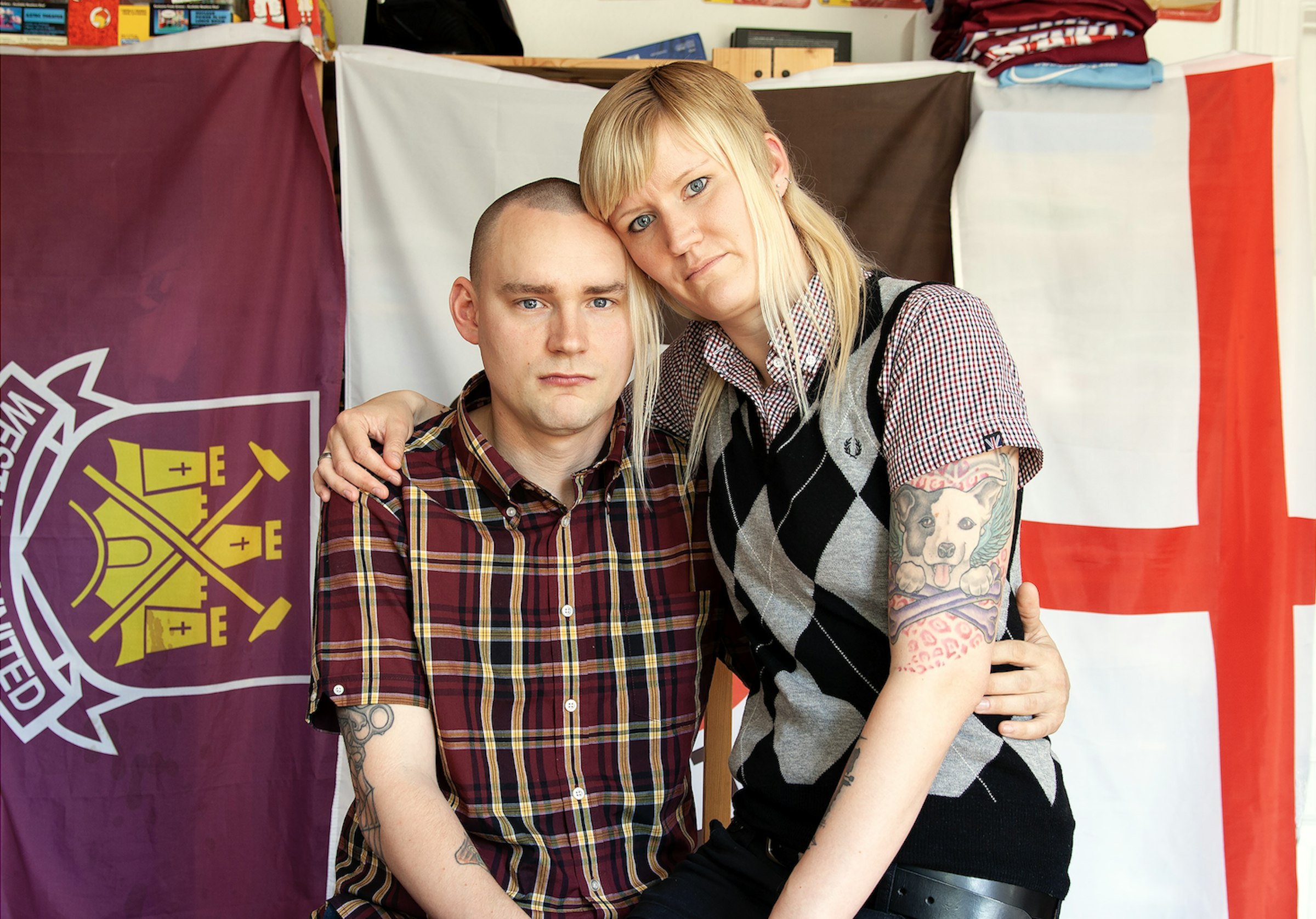 The exhibition focuses on the supporters of German football club, FC Sankt Pauli and the way they are breaking down the stereotypes often perpetuated by British and European football supporters.
Tracy explains "Across Europe fascism simmers barely below the surface at some football clubs.
"However, in Hamburg there is an alternative in FC Sankt Pauli, whose supporters define themselves as being against fascism/homophobia/racism/sexism and anti-Semitism, the antithesis of right-wing elements who hope to infiltrate football culture.
"The supporters are a living, breathing example of why not to judge people on appearance alone, fully embracing an ideology that rejects many of the stereotypes labelled at football supporters.
"The St. Pauli Skinheads, who are a large part of this project, live by their moto 'sometimes anti-social, always anti-fascist', which is emblazoned on the entrance to their section of the ground.
"The casual observer could easily jump to the wrong conclusions based on appearance alone, however, this initial judgement could not be further from truth.
"My work tries to capture a part of the truly alternative spirit of FC Sankt Pauli and its community of supporters, providing an insight into a culture that embraces difference and tolerance, while maintaining true to the loyalty and bonds of friendship that are intrinsically woven into the fabric of football culture and the working-class communities that the majority of supporters belong to."
Conrad Tracy has been photographing aspects of football culture over 20 years, including for his Master's Degree in Visual Culture, at Birmingham City University (UCE), where he will return for his Sometimes Antisocial, Always Antifascist exhibition.
As Course Leader of the BA (Hons) Commercial Photography course at AUB, Conrad has written and developed one of the most exciting and successful photography degrees of its type in the UK, supporting the education and development of many successful photographers and creatives.
He was also elected Chair of The Association of Photography in Higher Education (APHE) between 2011 – 2014 and has been honoured by the Royal Photographers Society for Outstanding Achievements/Sustained Contribution in Photographic Education.
His work has been exhibited nationally over the last 20 years, with his work around alternative football culture in Hamburg (FC Sankt Pauli) being an ongoing body of work, which he hopes to eventually publish as a book.
Sometimes Antisocial, Always Antifascist runs at Parkside Gallery, Birmingham City University from 4 April – 1 May.