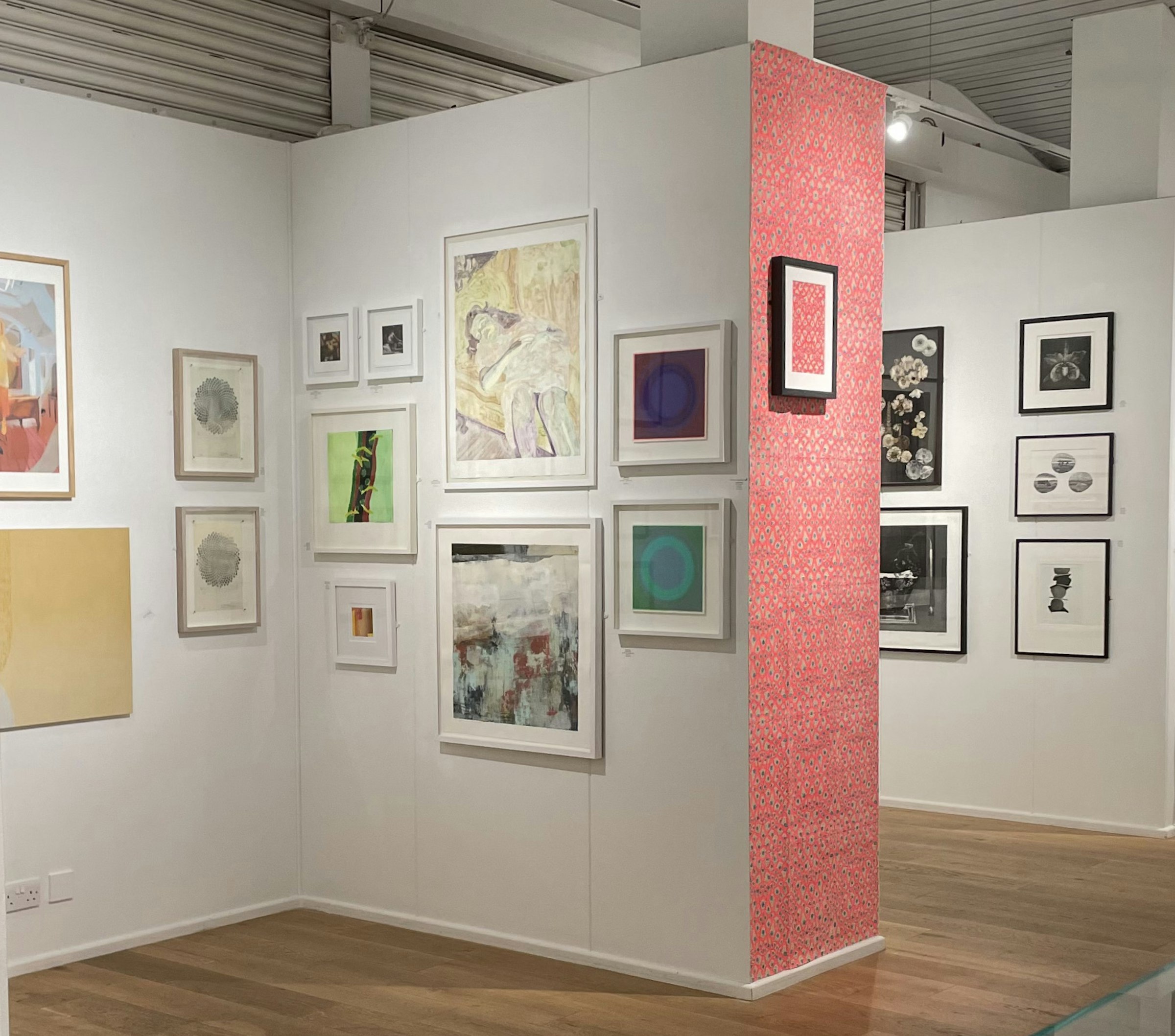 Recent Arts University Bournemouth (AUB) graduate Georgia Hibberd has had her work accepted into a prestigious printmaking exhibition at a London gallery.
The International Original Print Exhibition, set up by the Royal Society of Painter-Printmakers, is an annual event celebrating the best in contemporary printmaking.
"It's an international exhibition, so I knew that there would be lots of applicants, and so when I opened the email [saying I'd been accepted], I was completely shocked," explains Georgia, who graduated from AUB's BA (Hons) Fine Art course this year.
"But I don't think it became real until I sent the piece off and handed it in a few weeks before the exhibition.
"Then seeing it up on the wall on opening night, that felt a bit surreal. It's the first main piece I've had shown outside Bournemouth."
Georgia's entry comprises a smaller part of her final year project from her studies at AUB. The piece, entitled Night Commotion, was originally an installation space, consisting of a hand-screenprinted 60-metre-long wallpaper.
"In the original installation, it included lighting changes and VR elements," she says. "But for this exhibition, the main focus was the wallpaper print itself, as well as a smaller 'trial run' of the piece."
Georgia went on the praise the support she received at AUB, particularly on the screenprinting side.
"Eugenia was so much help. To think, when I came in and said how much wallpaper I wanted to print, it seemed a bit unrealistic. I wouldn't have been able to do it without her. Without the help she gave me, all the different techniques she taught, I would've been completely lost."
"Georgia worked tirelessly for several months in the Printroom, screenprinting wallpaper and creating a body of printed works," adds Eugenia Popesco, Technician Demonstrator at AUB's Printroom.
"The Printroom team is thrilled to hear of Georgia's acceptance into this year's International Original Print Exhibition. This is a fantastic achievement so soon after graduating and we wish Georgia every success."
Furthermore, BA (Hons) Fine Art course leader Richard Waring says, "The course team was thrilled to hear Georgia has been selected for such a prestigious international exhibition.
"It's fantastic to see Georgia's contemporary innovation with printmaking being acknowledged immediately after graduating from the BA (Hons) Fine Art Degree."
This year, Georgia has taken on a position working in a gallery, but plans to pursue a Master's in printmaking in the near future.
The International Original Print Exhibition takes place at the Bankside Gallery in London from 21 September until 1 October.
View more work from our 2023 BA (Hons) Fine Art graduates at our online summer shows.