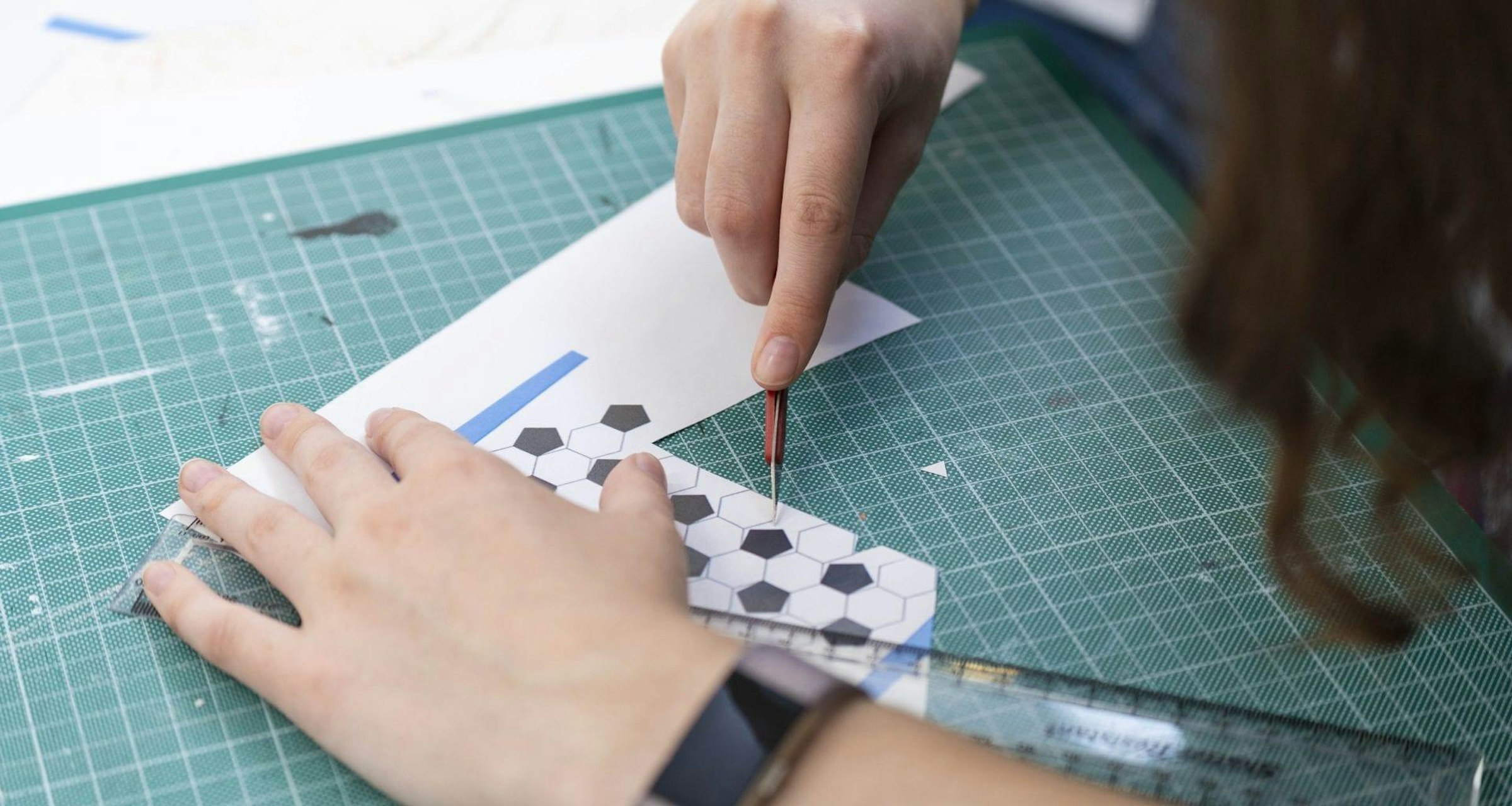 Created by 20 students from AUB's Foundation Diploma course, the 3D sculptures will be placed across Royal Bournemouth Hospital's campus areas, in departments including Pathology, Radiology, Outpatients and Physiotherapy in aid of the hospital's Open Day.
The students have been inspired by a number of developments taking place at Royal Bournemouth & Christchurch Hospital trust, including the recent merger of Royal Bournemouth and Poole Hospitals, the strong relationship between Dorset's Ambulance, Fire and Police services.
The project, which has been volunteered for in addition to regular studies, has seen students working on a two-week live brief under the supervision of Prep HE Senior Lecturer Simon Frend and 3D, Modelmaking and Interior Architecture Design Lecturer Karen Sexton.
Simon said: "We are immensely proud of our Arts University Bournemouth students, who grasped the opportunity to collaborate with Royal Bournemouth and Christchurch Hospital; they have forged new links between these important institutions at the heart of our community and we hope to build on this in the future.
"The students worked intensively, during the evenings, on top of the demands of their Foundation Course and have demonstrated highly commendable levels of dedication and commitment. They have also shown that they have the professionalism necessary to deliver a creative project, on time and to a high standard of finish; this will serve them very well, as they establish their careers as the artists and designers of the future.
The brief was to respond to the crucial work of RBCH and the identity of the different areas of the hospital. We think that the students have done a brilliant job in using their creative skills, to produce these exciting works and hope that visitors will be drawn to them and contemplate the positive messaging."
Speaking about the student work and its inclusion in the hospital's upcoming Open Day, RBCH and Poole Hospital Chief Executive Debbie Fleming said: "We are delighted that AUB students have been working on artwork for Saturday and think it's a fantastic addition to our very popular Open Day."
She added: "We're looking forward to seeing their work and hope visitors enjoy searching for this throughout the day. If they find all the artwork, they could win a prize."
AUB Foundation student Julian Winchester, said: "It's been so exciting and new for me, as I've not studied art for the last two years, it's been really novel to work in a studio on collaborative work.
"We've been experimenting with our design, knowing that it's not only a good space to exhibit but for an interesting audience too including patients, kids and visitors to the hospital."