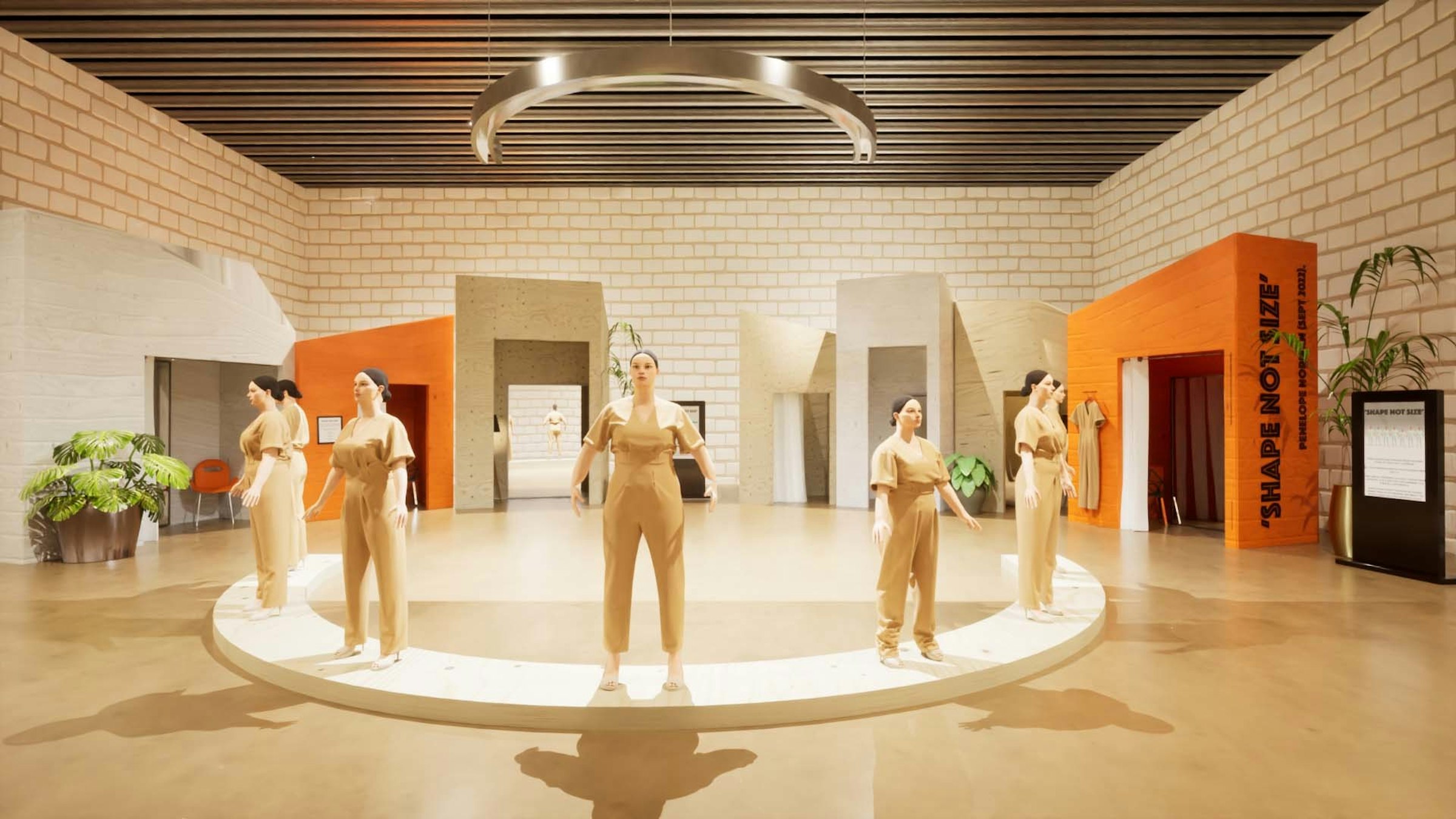 Staff and students from AUB's Fashion course have presented their work and research at the first-ever Graduate Fashion Week International in Mumbai, India.

Graduates Zachary Fornelius, Alex Petrou and Russia Prior were joined by Senior Lecturer in Fashion; Penelope Norman, technician Demonstrator in Fashion; Kristian Ostvik and Kyra Gibson, Graduate Innovation Intern, to speak about the future of the Fashion industry alongside Jordan Cutler; technician demonstrator (Additive/3D Print) and Innovation Student Resident ; Ekaterina Savosina.
The online webinar, titled Arts University Bournemouth: Fashion Presents Digital Fashion Innovation, saw 2022 graduate Alex Petrou elaborate on creations made during his time studying BA (Hons) Fashion at AUB. Alex explained how digital design softwares like LECTRA and CLO3D could cut down on traditional pattern cutting wastage by enabling design prototyping across a range of outfits and digital avatar models.
The first-class Honours graduate also described how fashion creatives can use digital augmented reality (AR) environments to occupy and populate virtual spaces or metaverses with their own collections, designs, and garments to experience fashion in ever-advancing ways.
Penelope Norman showcased her MA Digital Fashion Innovation project; Shape Not Size which explores virtual fitting on bespoke avatars in order to reduce waste and improve inclusivity within the fashion industry. Penny's avatars are created using AUB's 3D body scanner and represent body shape within standardised size ranges. A Virtual Reality show room was created in collaboration with Kyra Gibson to showcase Penny's research.
In partnership with International Member University Pearl Academy, the first ever Graduate Fashion Week International invited exceptional talents from across the world to present their work and ideas to global audiences. Facilitating important conversations around fashion education and the future of fashion, the event featured live talks, webinars and a catwalk showcase at Lakme Fashion Week in Mumbai.

GFW International Trustee, and International Director of Education at Accademia Costume & Moda Adrien Yakimov Roberts, said: "For over 30 years, Graduate Fashion Week has been the world's biggest exhibition of undergraduate fashion talent, elevating some of the most exciting creative talents of tomorrow, and our International Catwalk Showcase has been an intrinsic part of that event for the past 10 years.
"For the graduates of today, fashion is a global community with inspiration and talent emerging from institutes across the world and as a global community we can't continue to remain only in London, the time has come to decentralise fashion and further our inclusivity. We look forward to starting this new journey in Mumbai with Pearl."
Elena Crehan, Course Leader for BA (Hons) Fashion at AUB, said: "It's a huge honour to see our staff and graduates recognised for their work around digital fashion innovation by Graduate Fashion Week.
"Through pioneering work in new digital techniques and technologies, our staff and students passionately believe in developing and implementing new fashion industry processes that minimise waste and maximise sustainability.
"Our Graduate Fashion Week International presentations to students and colleagues in India and elsewhere around the world demonstrates how, with global reach and impact, we can innovate for a more connected future in fashion. Through education and research, we can potentially eliminate unsustainable and unethical working practices within the fashion industry."
Read more about BA (Hons) Fashion and MA Digital Fashion Innovation at AUB