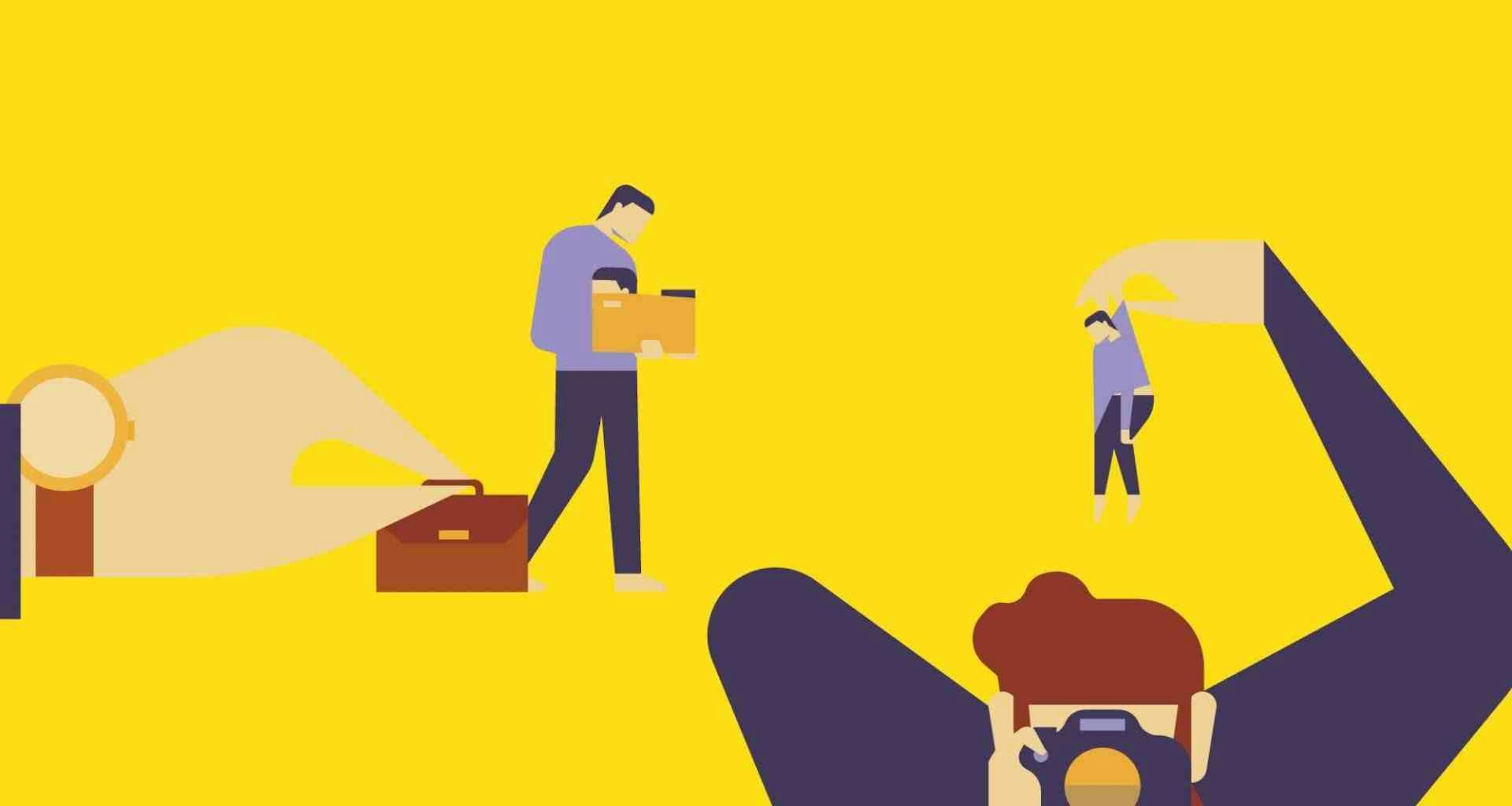 The three alumni, Elliot Warren, Olivia Brady and Alessandro Babalola, who all graduated in 2015 beat off competition from four other nominees to win the award.
Flesh and Bone is the first play to be produced by Unpolished Theatre, founded by graduates Elliot Warren and Olivia Brady in 2017.
The recent Olivier Award win marks continued success for Unpolished Theatre and Flesh and Bone, which also won A fringe First Award at the 2017 Edinburgh Fringe Festival, as well as being crowned overall winner of the Best Theatre Award at Adelaide Fringe Festival in 2018.
We caught up with Elliot Warren and Olivia Brady following their Olivier Award win, to see what they had to say about the importance of collaborating with friends from AUB, making it as an actor and winning an Olivier Award below.
How's it going? Are you both OK? I guess it's been a busy couple of weeks for you?
Olivia: It has yeah, lots of meetings and just trying to decide what the next plan is, it's exciting, it's a nice predicament to be in and lots of things to do.
Elliot: It's been very intense.
Well, firstly, before I start the interview, I just wanted to begin by saying congratulations. An Olivier Award is a huge accolade to win and it's amazing.
Olivia: Thank you, we can't really believe it ourselves.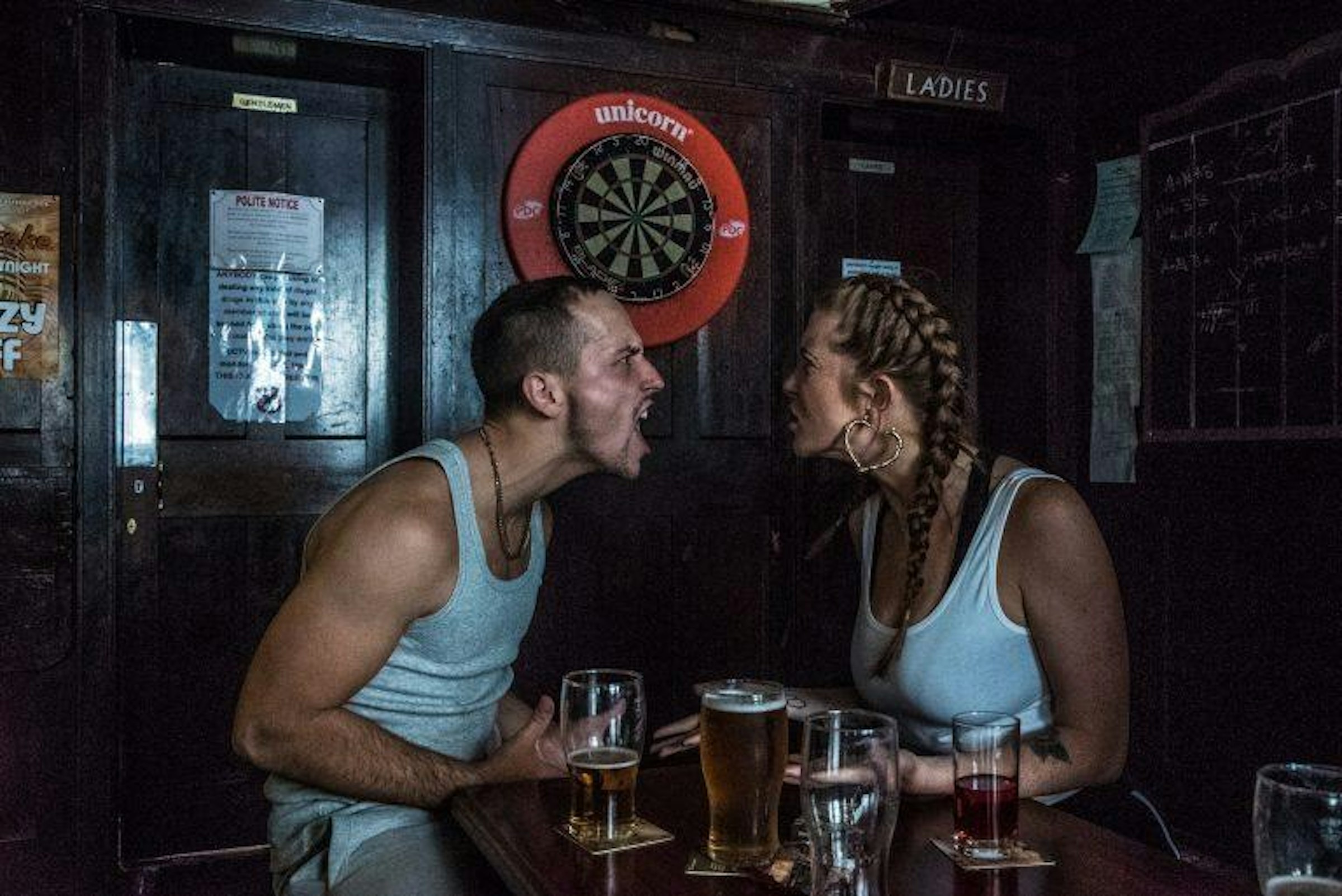 You graduated from AUB in 2015, how did you find your time at AUB?
Elliot: We loved it, I think AUB taught us some really valuable lessons that I don't think you get in other drama schools and that was how to survive in an industry that isn't just going to give you a job, or isn't just going to put you as the next James Bond as soon as you get out of school.
They taught us to stand on our own two feet, work and graft and that you're not going to be recognised as soon as you get out and that you have to fight for it and earn it.
Olivia: They definitely gave us the tools to create our own work. I guess, when you're there you think 'I don't need this' and you think you're going to leave and get an agent and get the best TV shows, but then you realise how important all those invaluable shills you learn at AUB are.
Elliot: That happened to me! I got an agent from my third-year show and they got me an audition the next day, for quite a big ITV drama and I thought 'this is it, lovely, it's begun, it's started, I'm going to be famous'. I got the train to London, went and did the audition and it just wasn't very good, I left thinking 'oh god', didn't get a call back and then didn't get an audition for two or three months and reality hit hard.
It was lucky that I had all the skills that I learnt from AUB to rely on and thought 'this is where it kicks in, you have to create your own work and do everything you can to make it stand out', just scream and shout from the rafters I guess, to show yourself off in an industry that's swarmed with people.
There's an actor on every single street in London, you have to try and stand out and I think AUB really helped with that.
Olivia: I think also with AUB, the fact that it's an arts uni, we left with friends from the film course, the illustration course, the photography course and when creating our own work we had this pool of work to call upon.
The illustration you see on the poster is done by Pedro Souza from BA (Hons) Illustration, all our photos were taken by someone on the photography course, our film was made by people from the film course and we had to pull together everyone that we knew.
That was invaluable really, leaving AUB with that network of people.
Elliot: I think one of the main differences is, is that with a drama school they're not even shy about the fact that one person from a class of twenty will be a star and the others they just forget about, because they haven't learned any other valuable skills and don't have that pool of people they are surrounded by, that you would get at AUB.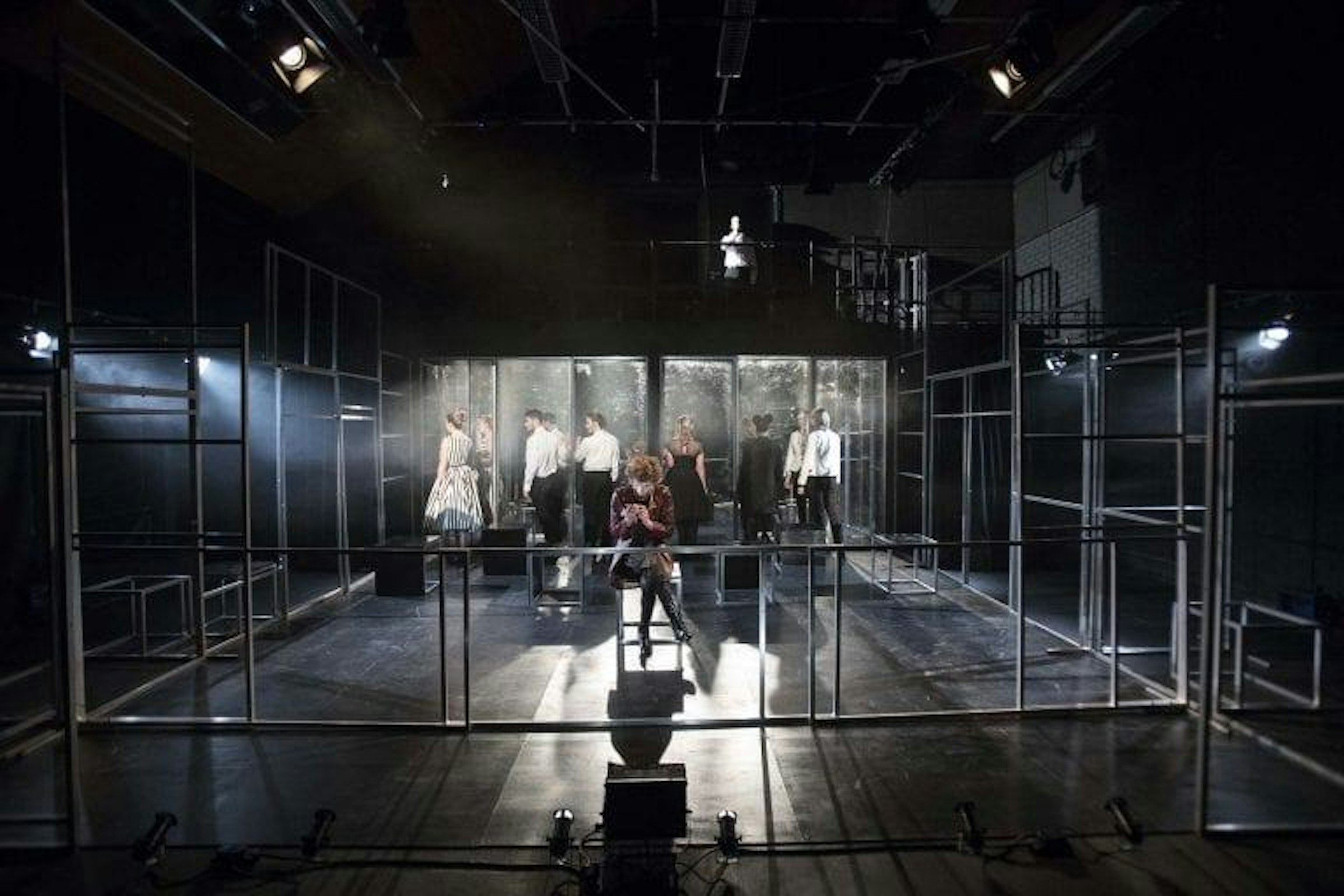 How did you find professional life between graduating and starting Unpolished Theatre Company?
Elliot: For about six months we were getting no work, so Olivia found an armature dramatics centre in South London called the South London Theatre Group and they were doing a production of Steven Berkoff's East and it was a play Olivia and I had always liked and Olivia said she was going to go and audition for it.
I thought why not, we aren't doing anything else, I know it's amateur dramatics, but it will keep us in the loop. So, we both auditioned and we both got it and it sort of sparked a love for that kind of theatre.
So, we tried to get the rights to it and put it on ourselves and put it on professionally, but the rights cost seven grand or something and we just didn't have that kind of money. We were a bit wet behind the ears as we didn't really know how the industry worked at that stage, so we just thought 'we'll book a tiny little theatre and we'll just write a show'. So, we booked this theatre in Camden, the Etcetera and we booked it with two months to go.
Olivia: We booked it originally with the view of doing East and then couldn't get the rights to it, because they were too expensive, we'd already booked the theatre and so we just decided 'let's just do it and write our own play'.
Elliot: So, I wrote Flesh and Bone, I wrote it in a month, then we cast it and then rehearsed it in another month, and then we were up. It's adapted a lot since then, but that original version was born out of frustration for not understanding the industry and just wanting to be on stage and I feel the show really shows that, as there isn't really a lead character, we all sort of take time in the spotlight just to shine.
Olivia: We did it at the Etcetera and a casting director, who is actually a mum of one of our friends from the film course, she said that Flesh and Bone had to go to Pleasance and then to Edinburgh and we hadn't ever thought about anything like that, it wasn't even on our Radar.
We went for a meeting and they told us about the Charlie Hartill Fund and we auditioned for it, gave it, gave it our all and we won it. After that everyone kept asking who the theatre company was and we just had a show, that was me and Elliot. Our final show at AUB, that we created ourselves was called Unpolished and we thought 'what a fitting name' and called our company Unpolished.
Elliot: It worked, because especially at the beginning we were really unpolished, we were just sort of scraping together things and jumping on stage and trying to make it work and luckily it did. But it leant its self quite nicely to us.
As not only an actor, but a writer, producer and director, where do you get your inspirations from?
Elliot: The inspiration for Flesh and Bone came from people that we know and characters that we love. I grew up in the East End of London and Liv grew up in South East London, so, similar kind of characters.
They're all just based on real-life experiences and the love of the things we love and they're just amped up and hyped up. I know it's a really obvious saying, but I stand by 'writer about what you know' and what you've experienced yourself. Truth and honesty come out and I think it's really exciting to see and hear, and people really feel for it.
So, the character grandad in the show is completely based on my grandad (although the grandad is a lot sleazier in the show, my grandad is not a sleaze), but it was definitely based on him.
The characters Terrace and Kelly, which Olivia and I play, are an amalgamation of three or four different characters that we know, and we adopted their traits and their problems.
Every single character was based on someone. The character Jamal, the drug dealer that Alessandro Babalola plays, he was based on someone that Olivia and I always used to see, when we lived on an Estate in Dalston.
When we moved there, there was always this shady character hanging around with his hood up, really tall, always around, walking over to a black BMW that was parked up in the estate, it looked like he was a drug dealer basically.
We were a bit worried about him, we met him when we were moving in and we were leaving the car open with all our stuff in it, and we were worried he might take our stuff, we were very wary of him.
This went on for a little while, always seeing him outside our house, he started talking to us and eventually we saw him one day, standing outside our house and woman leaned out of a window a few doors down and went "James will you get in here and clean your bloody room", he took his hood off and he was about fourteen years old. He was actually really lovely, he was such a nice boy, probably the politest boy on the estate. It's just mad, the stereotypes you make of someone, so we really played on that with our character Jamal.
Do you guys find it easier to write about and play people that you can observe and that you've been around, does it make it more enjoyable?
Elliot: Yeah, It's just like anything! It's easier if you don't have to do extensive research and you have it all there organically in front of you. What I love about the play and where we live is that you can go for a coffee and be watching an altercation over the road, or a conversation and there you go, that's inspiration.
Live within something that you're writing about, because it makes every day exciting. I like just walking about London sometimes, especially in East London, you can go in to some really shady places, or really beautiful places and everything feels like inspiration, things I want to write about, things I take pictures of, in order to get to the next play.
Flesh and Bone is about a family living in an East End Tower Block and features a mix of Rap, Grime and Shakespeare, were these all things you were interested in, and what made you want to combine them together?
Elliot: I think so, especially at the beginning. It's all about articulating the un-articulated, when I started writing, I love grime music, rap, hip-hop and underground hip-hop, especially from the UK, and I just love how boisterous and virile it can be, and you'd not really seen that on stage properly. Those combined with our love for Berkoff and other lyrical playwrights and it was just great to combine them.
It just came from a love for those things and giving characters the most loud and virile voices that I could fine. It was becoming more and more lyrical and rhyming and finding those voices. The Shakespeare stuff gave this grand telling of mundane stories, some of the stories there might be rats in the house, or the washing machines not working, but it's in this Shakespearian, cockney rhyming slang and it just makes it important
Flesh and Bone has come on an amazing Journey, it must be amazing to do that with people you've been working with since university?
Olivia: Just to have that opportunity and the end product. At the Royal Albert Hall when we won, Pedro's illustration was on the wall six times, he was an AUB artist and it was just amazing to feel like we've all done it together, with everyone that's helped from AUB.
Elliot: It's great to think we were all at AUB, we have all mucked in together, a few years ago we were all at house parties together as silly little students, and now we're all in a project together and it feels really nice.
Olivia: When you're at AUB, you don't know who's going to be what when you leave, you don't know who's going to be able to help you in the future, so be kind to everybody.
Flesh and Bone had already one a Fringe First Award, Overall Winner of Best Theatre at Adelaide Fringe and now an Olivier Award, it must be amazing for your first production through Unpolished to be so well received?
Olivia: It puts a lot of pressure on the second one.
Elliot: It's a scary one, it's exciting though for our debut show to be so well received has opened so many doors and people are so excited to see what's next. I don't really have any fear for what comes up next, because we are such an early stage in our theatre career, I'm at a very early stage in my writing career.
What's nice about that, is that everything that we are coming out with is quite fresh, we're not theatre lovies essentially.
Olivia: We're just doing what we like, what we enjoy seeing and what we think is funny, and what we think people want to hear about, or what we want to hear about mainly.
What was the experience like going to the ward show and receiving the award?
Elliot: It was surreal, probably one of the best nights of my life.
Olivia: It was unreal, I felt like an imposter, when we were on the red carpet all dressed up, I kept looking at Elliot and thinking 'what the hell are we doing here?' Then, when we won, it felt like we were legit, we were allowed to be there, we won.
Elliot: It was amazing, seeing the Royal Albert Hall, that had six thousand people in it, Tom Hiddleston is down there, Danny Dyer, Ian McKellen, it was just mad to be in such amazing company. It was amazing just to be invited, but then to win and stand on the stage and have those people listen, was just really, really cool, and now I'm sat here with a Laurence Olivier Award sat on our coffee table, which is really strange.
What made you all want to go in to acting?
Elliot: That's a big one! For me, I've always loved acting. I've always loved movies and I love any form of entertainment, I always wanted to be everything. There was a time I wanted to be a police man, there was a time I wanted to be a fire man, a writer, or go travelling around the world and do nothing, if you're an actor you can be them all.
The moment I knew I wanted to be an actor was when I watched Bronson (a film with Tom Hardy), and I just fell in love with the theatricality of it, as well as it being a movie. I just remember thinking wow, and watching it with my mouth open the whole time.
I really wanted to be a boxer, I'd boxed up until I was 17 and it was that moment I thought 'I'm never going to be boxer, I'm not even very good, so I'll be an actor instead'. I started acting and went full force with it, started taking drama really seriously at school and did it at A-Level and then never really looked back. I can't imagine doing anything else now, that and writing is my life now.
Olivia: For me, there was a local drama class in my area, I think it cost a pound to go and I used to go down there, I was acting with adults when I was about 6 and my sisters went and I was just really desperate to go.
I did it at school, none of my family had ever been to uni and when it got to deciding whether to go to uni, I realised I could do acting at uni, something I had loved since I was a little girl. After uni I realised I could actually pursue a career in it and I'm just very grateful it's worked out really.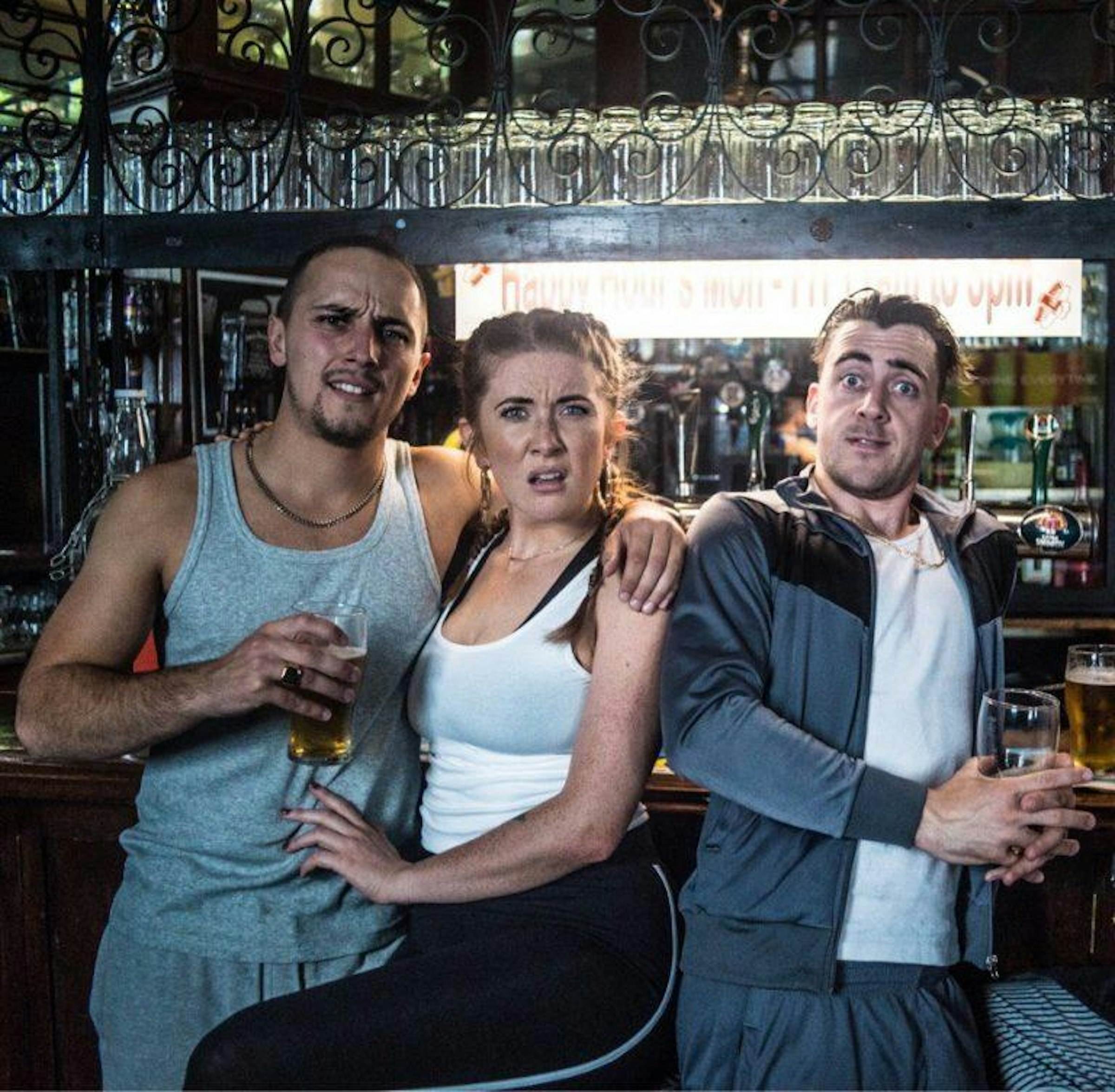 What has been your proudest achievement to date?
Olivia: I would say the Fringe First.
Elliot: I think winning the Olivier has to be the proudest achievement to date, it's got to be, it was just insane. Winning the Fringe First was really special because it was something I wanted since we started this.
I remember going somewhere for an audition and them having about twenty of them (Fringe First Awards) on the wall and they're really lovely, they're these little silver plaques that are engraved. I saw them and thought to myself 'wow, I want one of those in my house' and ever since that.
Before we went to Edinburgh, I remember mocking up this poster with all the stars and the awards I wanted to win, and the biggest one on it was the Fringe First. We won it in the first week of being in Edinburgh and it was a lovely, lovely moment, because that was the first award we ever won.
Olivia: When Elliot made the poster, he showed it to me and it had a Fringe First Award, a sell-out show award on it and quotes from Lyn Gardener on it.
Elliot: I showed it to the pleasance staff, this lady that was helping us when we won the Charlie Hartill Fund. She laughed at us and said don't aim too high.
Olivia: And then everything on that poster came true.
Elliot: Apart from the Lyn Gardener one.
What's next for you all and for Unpolished Theatre?
Elliot: For me personally, a lot of writing is happening. I've just been commissioned to write a TV series, I'm writing the first episode as we speak, which is really exciting, and I'm really happy about that.
Flesh and Bone is also in the process of being made in to a TV series, it's just been picked up by a big production company, I can't really say much more about that, as I'm not allowed.
I've also started writing a second play called Public House, which is almost finished. I don't know if that's going to go with Unpolished Theatre yet, it's got quite a big scope, it feels like a Royal Court play, it's not as scrappy as our theatre company, but Olivia and I will be involved in that somehow.
For Unpolished Theatre we've got another idea, maybe for Edinburgh 2020, which is in a similar vein to Flesh and Bone, very lyrical and fast paced about a different subject matter. We're slowly starting to get really excited, once the work load has settled I'm going to crack on with writing it.
Also, Olivia and I are just getting quite a few good acting roles. Liv has just done her first feature film, with Riz Ahmed, which is really cool. Acting roles are coming in for both of us well and I think the Olivier Award has helped with that, because the auditions are coming in a bit more confidently.
Busy, it's been amazing, it's been really hard work for two years, getting the show up to scratch, and we've enjoyed the work load, but it's been mad, trying to make something with no money and no experience. But, finally seeing the rewards and it finally paying off, our careers are taking a step up, and it's really exciting.
And finally, what is your one piece of advice for aspiring actors?
Elliot: Stay true to yourself, don't try and be someone you're not and work hard. Be the hardest worker you know, because there will always be someone that is trying to work harder. When you're not getting the auditions and you're not getting the work, don't try and blame anyone else, don't blame your agent, because I did that and that's not the way forward.
There's so much you can be doing, network, talk to people. Collaborate, if you're from AUB collaborate with everyone you know, make friends with everyone you know. Constantly research, whether that's just watching films and going to the theatre, stay in that industry and stay in the loop and be consumed by it.
Olivia: Really find out who you are and who you are as an actor. When I was at AUB I spent my time trying to be this middle-class posh girl because I thought that was what the industry wanted, but if you own who you are that's when the roles start coming in. Know who you are, own who you are, what you want to do and market it. At the end of the day you are a product and you're selling yourself as a product. Look at your headshots, everyone just has headshots where they are smiling and looking at the camera, but if you know you're going to be playing a cockney girl, have hoops in your headshot, don't be afraid to show who you are.
Elliot: Can I just say, the tutors at AUB are amazing, the acting tutors were so inspiring, all of the tutors, Petronilla, Ken, Katharine, Jonny, even though we were at a university, they made it feel like we were at a high-class drama school. The standards were so high and we just always wanted to impress them, and they got the best out of us. They're all just wicked, they came to see the show in Soho, which was so cool that they were championing work from the uni.
Find out more about BA (Hons) Acting at AUB.