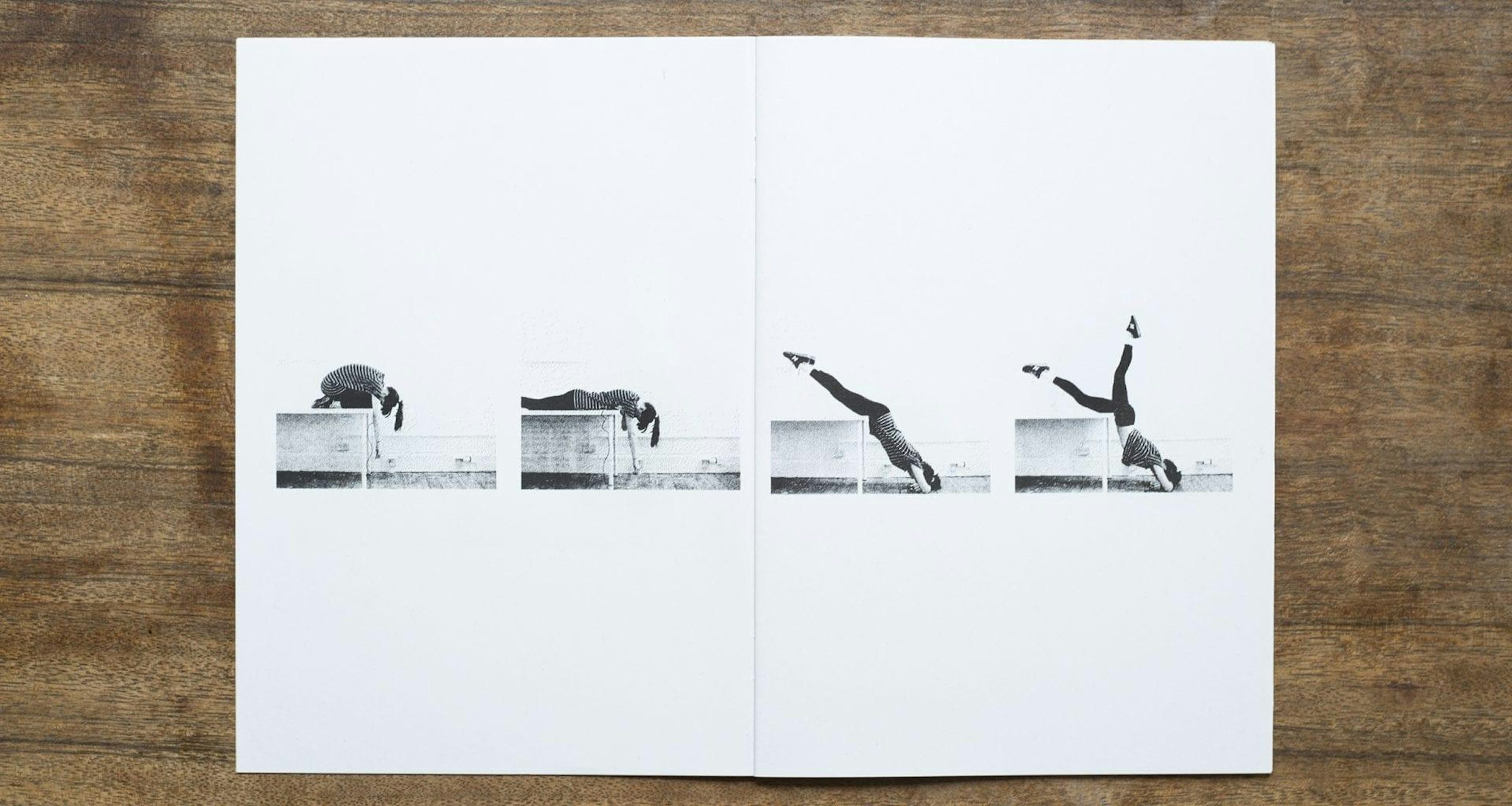 Alexandra is a Visiting Tutor for the BA (Hons) Photography course at AUB, and will be exhibiting in America this month.
Her exhibition Stop Motion: in search of the still image takes place at the Hanes Art Gallery, Wake Forest University in North Carolina.
The exhibition, described as 'signalling back to Alexandra's history in dance', uses performance, writing, moving image and photographic strategies to explore the 'choreography' of image-making. With clear references in her work to the history and science of photography as well as anatomy.
As well as an exhibition of her work, Alexandra also joined Wake Forest University for one week as an artist in resident. Speaking about her time at Wake Forest University Alexandra said: "This exhibition and residency has been a wonderful opportunity for me to extend my work to an international audience, as well as continue my research for upcoming projects".
The residency, which is sponsored by the Office of the Provost aims to give young working artists the opportunity to interact with students across campus and gives them access to research materials, academic connections and time to consider new work.
During her time Alexandra connected with students in studio-art and theatre courses at the university, presenting a guest lecture to students and the public on 1 March 2019.
Speaking about her residency Alexandra said: "During my time I got to speak to students and professors, both in the art and dance departments.
"I also got to take a research trip to The North Carolina Museum of Art to visit the Bacchus Renovation Project. Scholarly interest in NCMA's Statue of Bacchus arose in the 1960s when classical art experts identified it as patchwork, comprising a rare 2nd-century Roman torso, ahead from a different ancient statue, and limbs, hair locks, berries, and leaves that were put together in the late 16th or early 17th century.
"I am particularly interested in the new arm they are creating for the statue, generated via 3D scanning and modelled on a North Carolina basketball player".
Stop Motion: in search of the still image will now run at the Hanes Art Gallery until 31 March 2019.