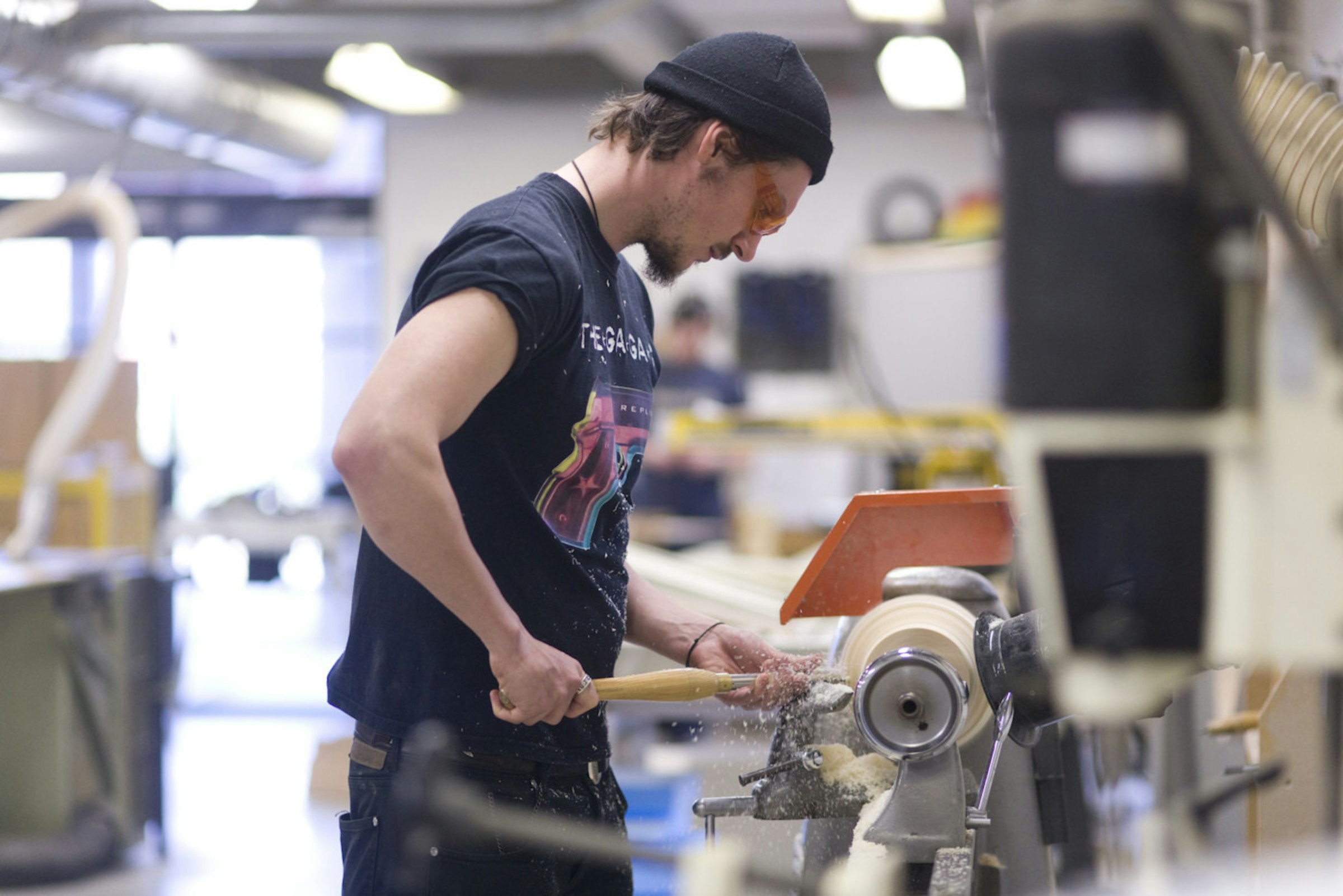 Arts University Bournemouth will receive increased government funding for research and innovation, following a universities knowledge exchange review.

With newly improved scores in areas of Public and Community Engagement and Local Growth and Regeneration, the arts university stands to gain investment from a £260million Higher Education Innovation Fund (HEIF), issued by Research England and Office for Students.
Knowledge Exchange Framework 2 (or KEF2) is a survey of UK universities that investigates the nature of university research and innovation activity across areas of knowledge exchange and transfer, with institutions being benchmarked against characteristically similar peers or 'clusters'.
AUB performs particularly well in the areas of local growth and regeneration, where it sits within the top 30 per cent of universities, and in public and community engagement, where it is a top 50 per cent UK institution.
Published earlier this week, AUB's results demonstrate an institutional commitment to deliver upon its Civic University agenda, with community engagement projects including a planned renovation of the town centre's 1930's Palace Court Theatre, prototyping and research support for businesses, and a Pre-Start up programme for new and emerging entrepreneurship via the Dorset Local Enterprise Partnership-funded Innovation Studio.
The university's strategic framework, AUB Strategy 2030, shares the institution's desire to create 'excellence, relevance, and impact' through its professional partners, and with recent successes in university research rankings, academic staff and technical specialists continue to look to address industry needs and 'make a difference through creative, collaborative and sustainable impact'.
Daniel Cox, AUB's Head of Open Campus, said: "These exceptional results highlight AUB's ongoing commitment to sustainability and growth in the local region, supporting industry and our communities as well as developing entrepreneurial and employability skills in our students and graduates. With the release of this new funding, we hope to further champion, support, and encourage local entrepreneurs and new business ambitions, ideas, and talent.
"It's important to acknowledge and celebrate the immense contribution made by our many brilliant and committed industry partners and businesses across the region, as well as recognising the dedicated specialist work of community groups across our region.
He added: "We're incredibly proud of the hard work being done by teams across our university to drive our plans forward, but we very much look forward to building upon our recent successes to further improve outcomes for the town, businesses, and communities that we serve."
In 2021, the University began its Innovation Studio pilot programme to support 10 start-ups to achieve external investment, with a six to 12-month Associate Programme aimed towards established businesses in need of vital prototyping support and upskilling CPD programmes.
AUB has issued support to businesses developing new products to improve sustainability and growth in Dorset via European Regional Development Funding, with more than 106 companies bringing 33 products to market in 2017, and 50 start-ups delivering 47 new products to market in 2020.